Despite being the seventh most populous state in the United States, Ohio is often thought of as just the three C's; Columbus, Cleveland, and Cincinnati. While fine cities in their own right, focusing only on these well-known burgs does a disservice to a state with so much more to offer. There are many cities with nationally acclaimed museums, beautiful metro parks, and historical buildings from Ohio's wealth of history. There is also a host of entertainment and excitement to find in these underrated cities, offering just as much as the major cities in the state.
Dayton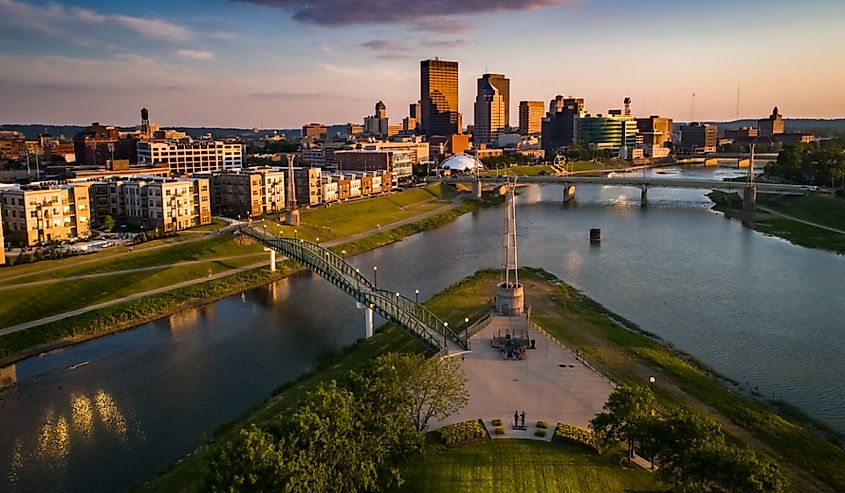 Where the I-35 and I-75 cross, a traveler can find Dayton, a city of over 137,000 people and the home of aviation. The home of the Wright Brothers and their aircraft, the city still retains this aeronautical legacy today with Wright Patterson Air Force Base and the publicly available National Air Force Museum. In addition, Dayton hosts 340 miles of paved bike trails in the Five Rivers Metroparks for those more athletically inclined, as well as being the home of the Cincinnati Red's affiliate baseball team, the Dayton Dragons. With other great attractions like the Dayton Institute of Art and the monument-packed Carillon Historical Park, there is bound to be something for everyone to enjoy.
Akron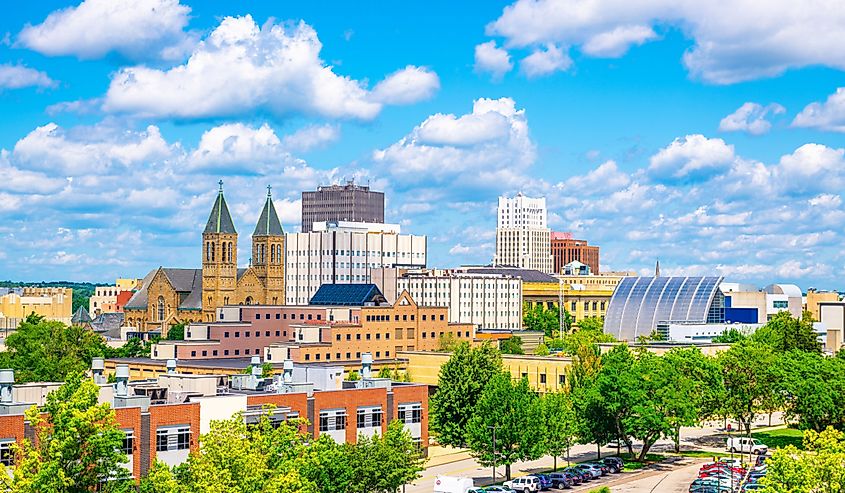 Resting on the Little Cuyahoga River and the remnants of the Ohio and Erie Canal in Akron, a city of over 190,000 people and one of the gateways into Cuyahoga Valley National Park. Akron is a great place to set out on an adventure into Cuyahoga Valley. For those who are more interested in seeing but not hiking, the Cuyahoga Valley Scenic Railroad may be of interest. Akron also boasts many landmarks from the canal era of Ohio as well as many points of industrial history. There is also the National Hamburger Festival every July for traveling foodies as well as the Akron Zoo for those with a love of animals.
Toledo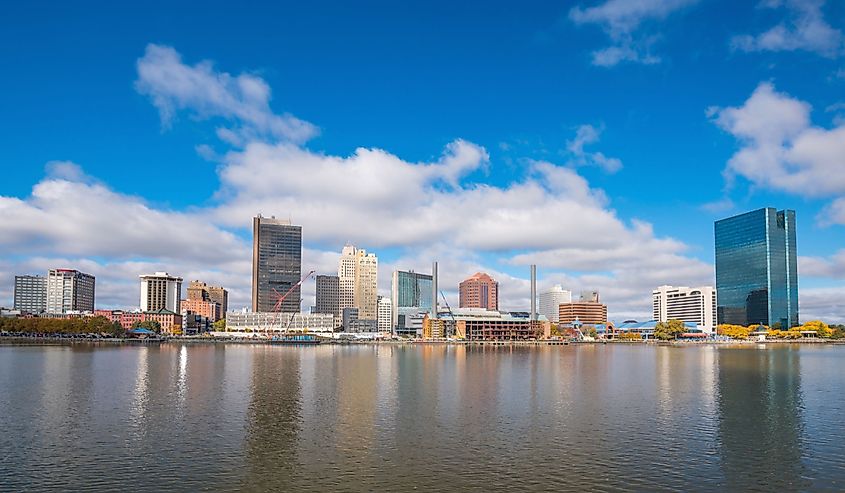 A city that once almost caused a war between Ohio and Michigan, Toledo is not only home to about 270,000 people but also many pieces of Ohio history. Resting on Maumee Bay, Toledo is one of the lesser-known inlets into Lake Erie and the Great Lakes. Great Lake access also provides a great opportunity for fishing or boating. Toledo is also well known for its glassmaking and art community, with the Toledo Museum of Art being a great place to experience it. For those of a more athletic persuasion, Toledo also offers a system of metro parks 12,000 acres in size as well a variety of lesser-known sports teams like the AAA baseball Toledo Mud Hens and the Toledo Reign, an all-women's full-contact football team. For those with an interest in military history, check out Fort Meigs Battlefield from the War of 1812.
Parma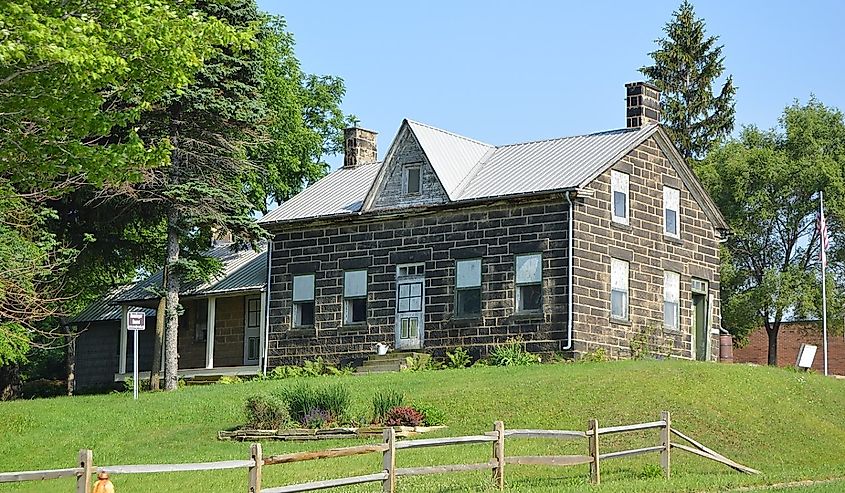 If one does end up in the Cleveland area, it is worth taking a trip down to Parma. A city of over 80,000 people with a metro population of over 2,000,000, Parma is home to both a Ukrainian Village and Polish Village, two districts, and immigrant communities with interesting histories and experiences. These two districts are also considered the most walkable in the city. There is also the Shoppes at Parma, an 800,000-square-foot shopping center for those interested in hitting the shops. There is also the possibility of a more relaxed time in Parma with Ridgewood Lake Park, a perfect spot for birdwatching. If Cleveland is getting to be too much, try heading south to Parma for a more relaxed city experience with great culture and history.
Canton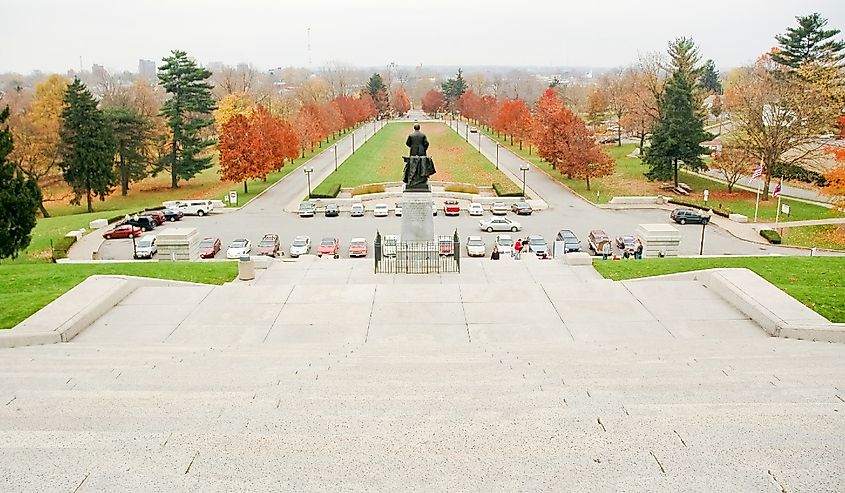 If a traveler is going to stop by Canton, it is almost certainly for the Pro Football Hall of Fame. While coming to the home of the National Football League for the Hall of Fame is a must for any football fan, there are plenty of other reasons to stick around exploring Canton. Canton is home to a variety of American history landmarks, including the McKinley National Memorial which honors President William McKinley, and the First Ladies National Historic Site. Canton was also one of the focal points of President McKinley's front-porch campaign with many historic sites related to this around the city. For non-presidential history, there is also the nearby MAPS Air Museum with over 50 aircraft and 100 displays to enjoy. Sports fans and history fans alike can enjoy a visit or stay in Canton.
Youngstown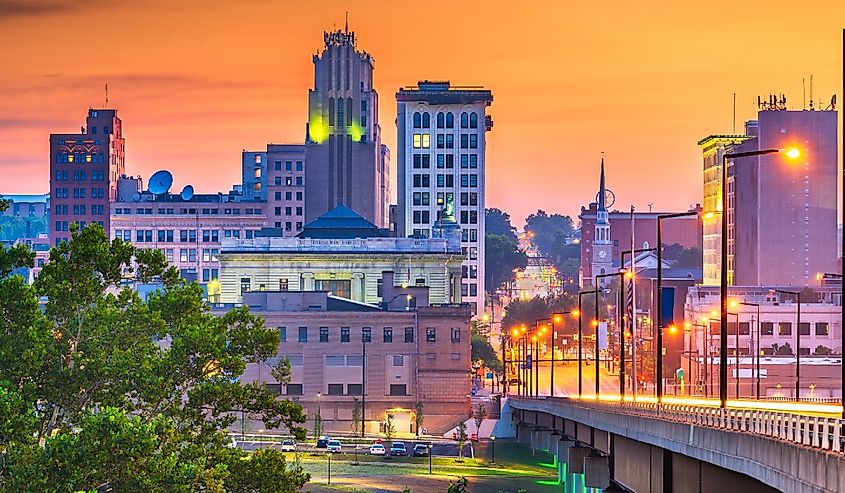 Once one of the major homes of Ohio's steel industry, Youngstown was forced to adapt and since the 2010s has been making a comeback. Youngstown, a city of 60,000 with a metro population of over 500,000, rests in the Mahoning Valley and has the Mahoning River running through it. Mill Creek metro park is a great way to experience the natural history of the area. For those of a more cultural mindset, there is the recently opened Youngstown Foundation Amphitheater in the downtown area where many musicians perform. There are also art and industrial museums in Youngstown such as the Butler Institute of American Art and Youngstown Steel Heritage Museum as well as a variety of natural history landmarks like the Fellows Riverside Gardens and Lake Glacier.
Springfield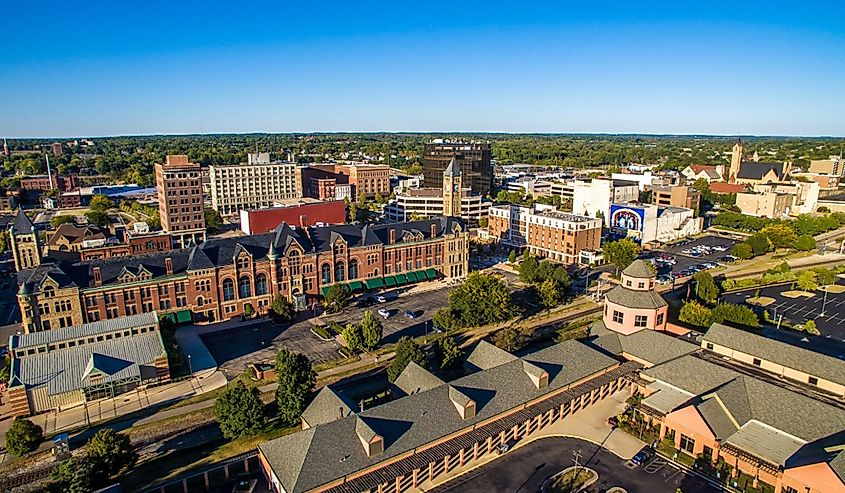 For those interested in a city with a more small-town feel, there is Springfield. With a metro population of only 135,000, it feels like many midwestern towns. It boasts the Little Miami Scenic Trail, an 80-mile paved trail for cycling or hiking, as well as the nearby CJ Brown Reservoir which makes a great spot for picnicking. For those of a more historical mind, Springfield not only has several preserved historical buildings but is also near an Ohio battlefield site. The Battle of Piqua site is in Tecumseh State Park alongside the George Rogers Clark memorial. It is a much more relaxing spot for those who may have had enough of big city traffic and are instead looking for a hub to explore parks and trails from.
While the three big cities of Ohio are fun to visit, anyone who does not explore the lesser cities of Ohio is doing a disservice. Whether historical landmarks, beautiful nature, or interesting art, the underrated Ohio cities above can provide entertainment, excitement, and education for any visitor. When traveling through Ohio, be sure to stop off the highway and enjoy the lesser-known parts of Ohio.