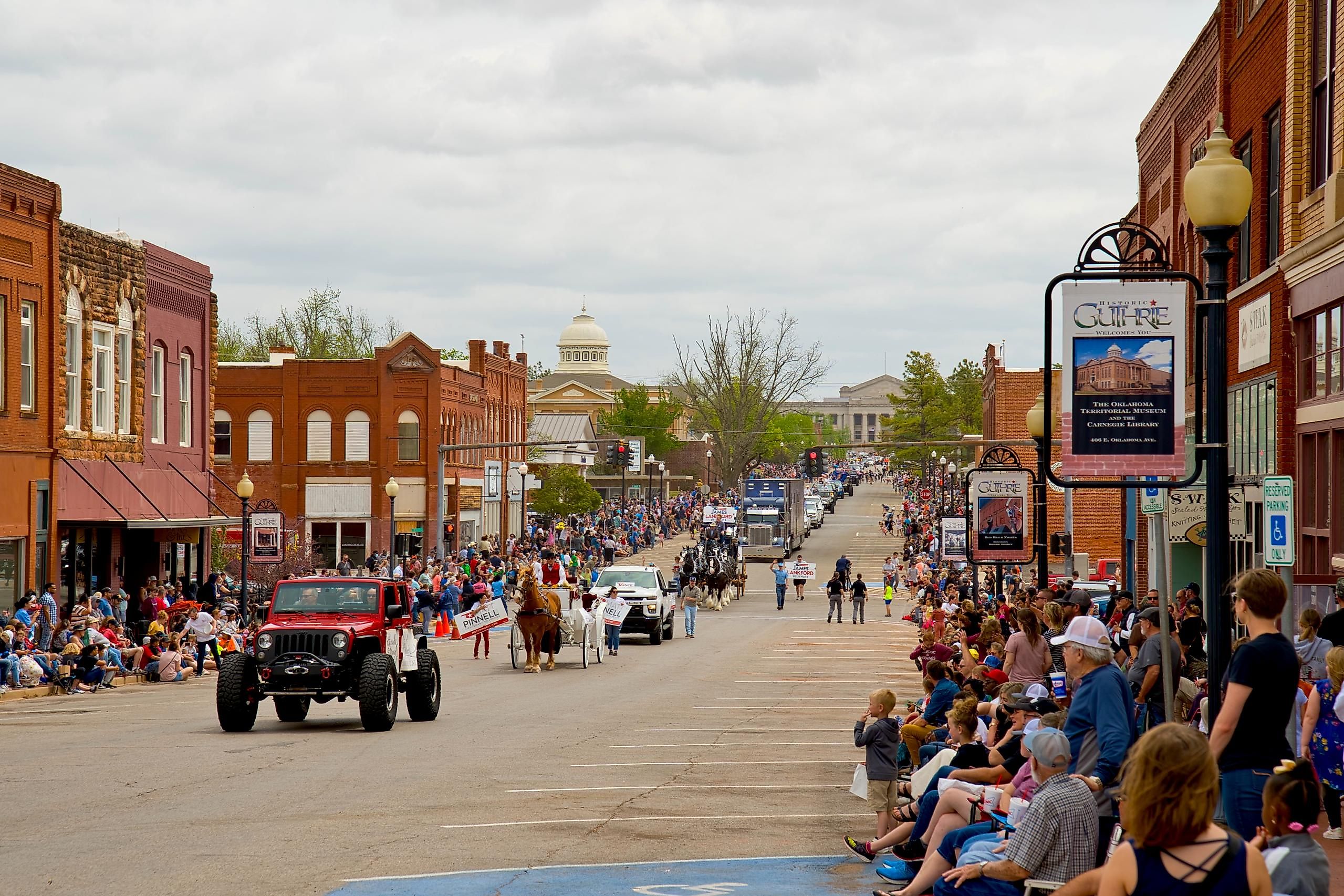 7 Most Beautiful Cities In Oklahoma
Enshrined with a rich Native American history and welcoming homesteaders, Oklahoma is a beautiful US state situated in the country's south-central region. However, there is something more majestic than the history of this land. The mountains, mesas, Great Plains, forests, and interior highlands, shelter some of the state's most beautiful cities. From Guthrie to Broken Bow, here is everything you need to know about the most beautiful cities in Oklahoma!
Guthrie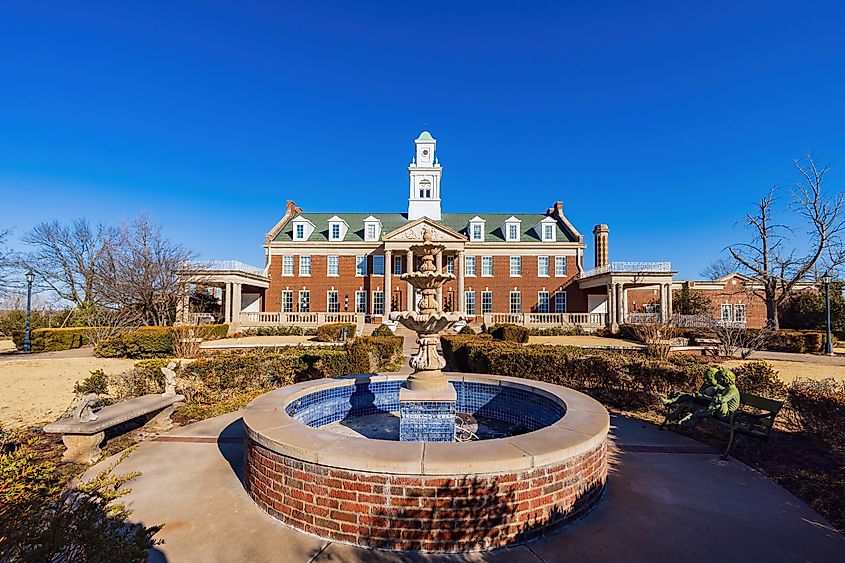 Situated in Logan County, Guthrie served as Oklahoma's first capital city. Although this designation may have long been lost, Guthrie offers visitors and locals a treasure chest full of history. If you adore old architecture or photography, you're in for a treat. Dotted throughout Guthrie is a fantastic collection of Victorian buildings. One cannot miss a trip to the Guthrie Historic District, which features more than 2,000 buildings, and has a National Historic Landmark status. If you ever dreamed of crusading down the streets in a horse-drawn carriage or touring by trolley car, look no further than charming Guthrie. 
El Reno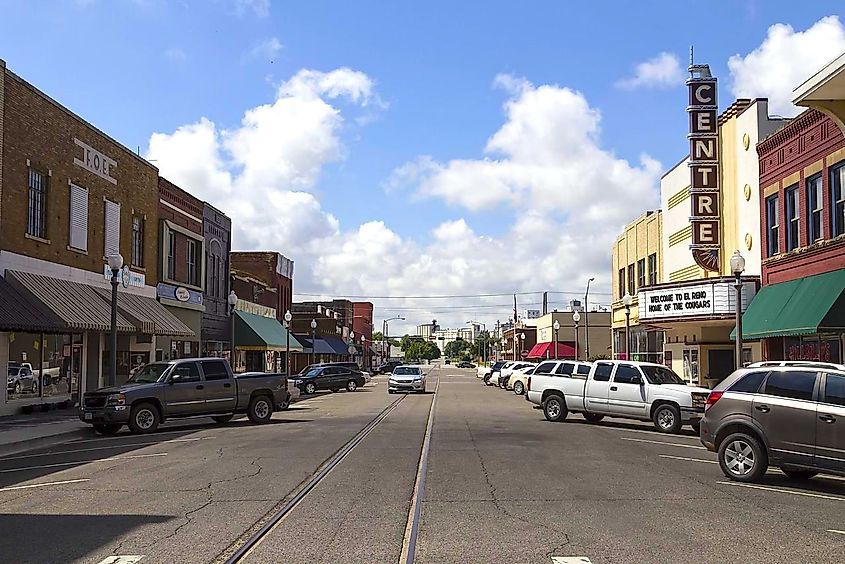 At the meeting point of U.S. Route 81 and I-40, in the state's Canadian County, rests a city called El Reno. In the past, El Reno witnessed three land runs of homesteaders that turned it into a rail town; however, its present-day persona is quite different. Glimmers of old and new can be spotted everywhere, from the heritage buildings of downtown, and Fort Reno, to the trolleys that have become synonymous with the community's identity. But if you're looking for a selfie or family photo opportunity, stop at the El Reno Mother Road Monument, a roadside attraction of Route 66.
Hugo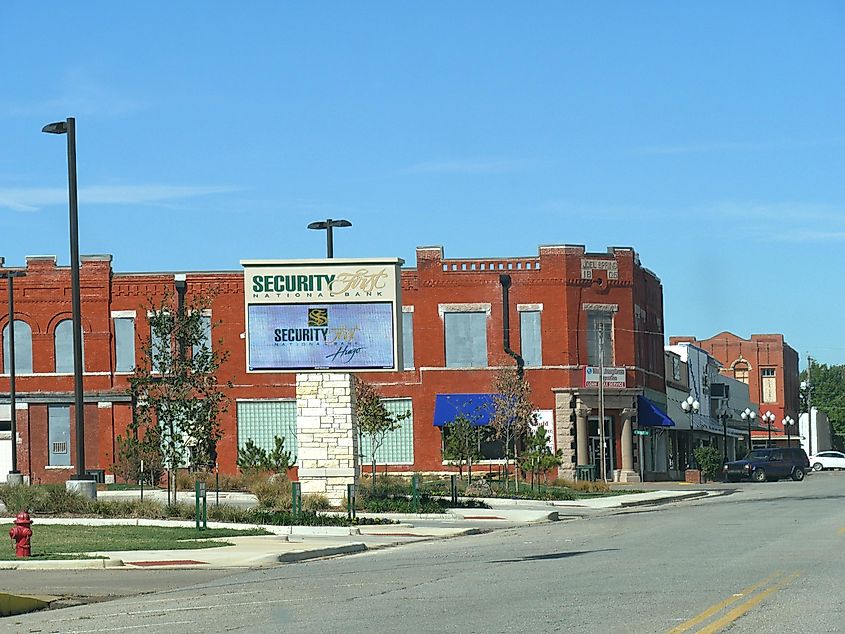 Hugo is named after none other than the well-known French novelist Victor Hugo. After being founded in 1901, Hugo's true claim to fame as "Circus City, USA," came when the city welcomed circuses and performers serving as their winter quarters. Nevertheless, Hugo has emerged as a roosting spot for all looking to unwind. It boasts centuries-old neighborhoods, including the Hugo Historic District, which flaunts 64 buildings over 12 blocks from the 1900s to 1920s that are best seen by cruising US Highway 70 and US Route 271. One can also enjoy some outdoor recreation at Lake Hugo and try to catch one of the vibrant sunsets. 
Stillwater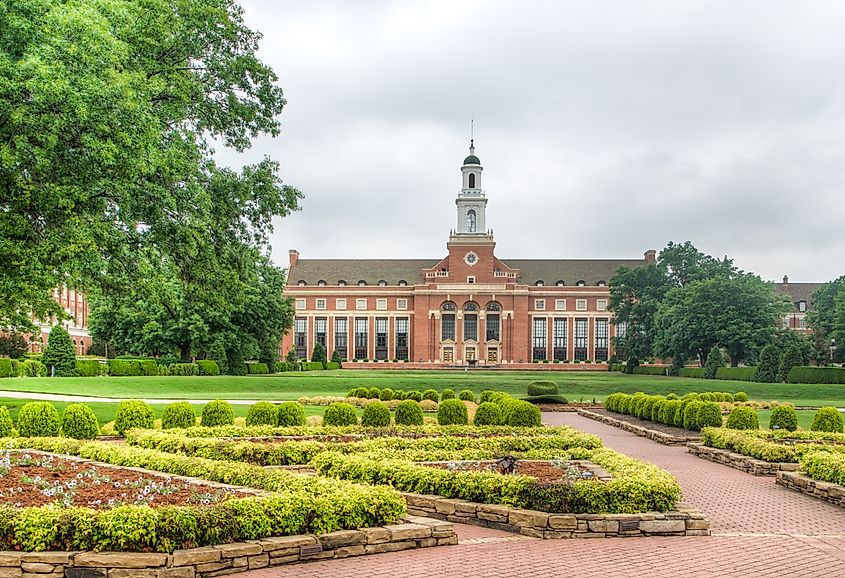 Situated in the state's north-central portion, Stillwater holds a bit of a reputation on a national scale. The city houses many arts and cultural centers and hosts countless festivals throughout the year. Every year, the city's Oklahoma State University hosts the nation's "Greatest Homecoming Celebration," where the city comes alive with 70,000 alumni in an impressive Homecoming Parade. Moreover, there are plenty of attractions to see and do for all varying tastes, such as the Botanical Garden at Oklahoma State University, which dons 100 acres of themed gardens. Are you one for chirping out the greens? Consider teeing off at one of Stillwater's 18-hole golf courses. Or, how about spending time in one of the many city parks with the little ones or hiking around the stunning Lake McMurtry? If you're lucky, you might spot some resident wildlife.
Woodward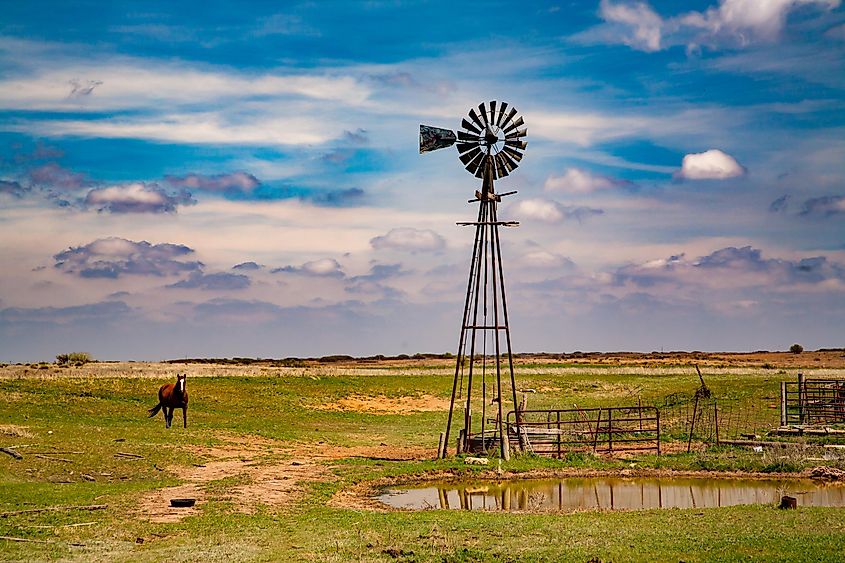 Are you looking for a city that's chock-full of history? Once a significant cattle town on the Great Western Cattle Trail, Woodward has experienced everything from the passing of hands among many Native Tribes to becoming a depot that befitted a reputation for gambling and brothels. It even had a few gun battles in its heyday, which magnetized many to this city. However, those who wander to Woodward are welcomed with frontier-style buildings and open expanses of prairie land on the city's edge, adding to its epic homage and leaving visitors feeling as if they've been transported back in time.
Tishomingo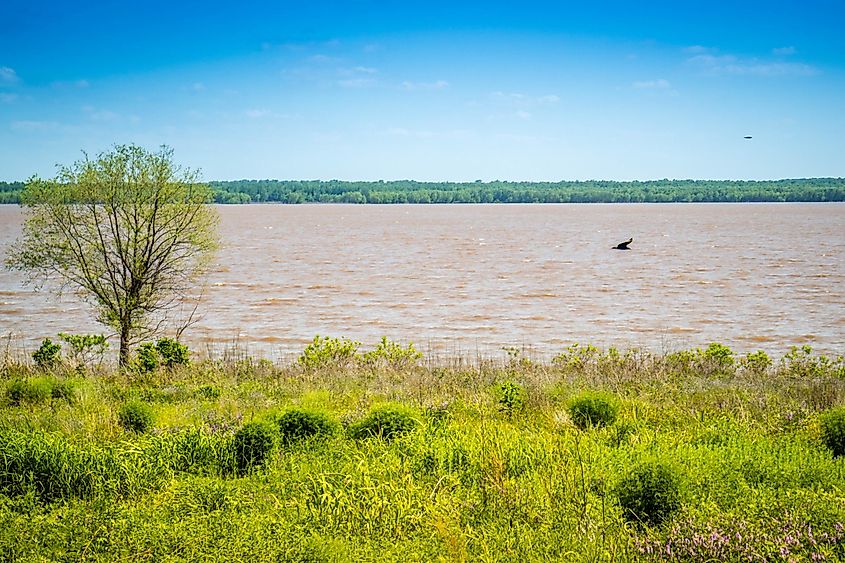 With a town motto of "progressive, growing, beautiful," you can bet that Tishomingo is a natural marvel. In a city of just 3,101 inhabitants, much of the current population is attributed to students attending local Murray State College. With dazzling Pennington Creek, Washita River, and Cumberland Pool, Tishomingo is one of Oklahoma's hidden gems for fishing. But it does not stop here if you're an avid outdoors enthusiast or nature lover. Arguably one of the best-kept secrets of Tishomingo is the designated preserve of the same name, Tishomingo National Wildlife Refuge. Aside from fishing, the city also offers hunting, hiking, biking, birding, and photography, among countless other recreational activities. Time your visit just right, and catch one of mother nature's greatest shows when the annual monarch migration passes through. You won't want to miss this!
Broken Bow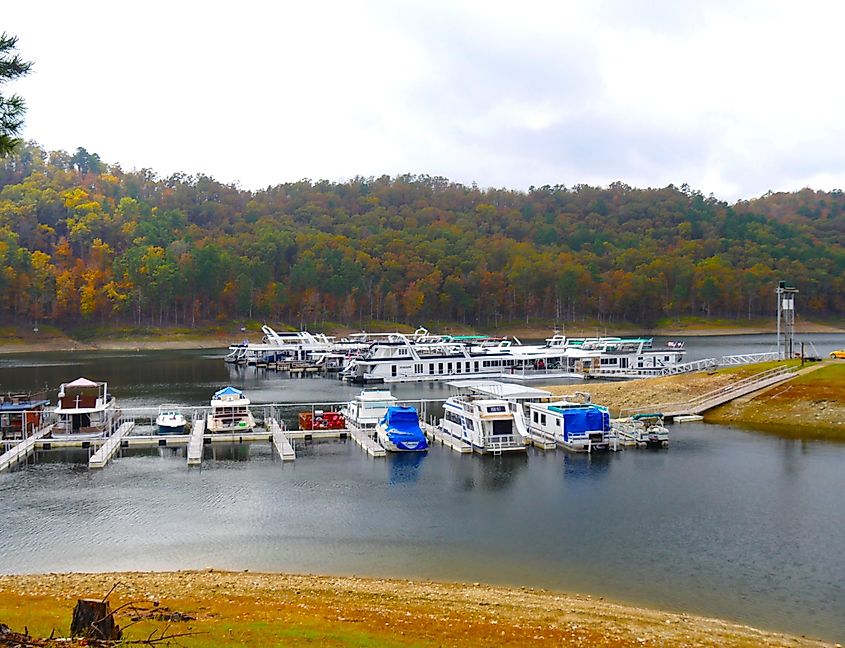 Welcome to Broken Bow, not in Nebraska, but the breathtaking wonder found here in Oklahoma. Believe it or not, the city in Oklahoma is named after Broken Bow, Nebraska. More so, the city's original founders, the Dierks brothers, were from Nebraska and decided to name the city after their former hometown. Broken Bow features one of Oklahoma's biggest jewels, the Beaver Bend State Park and Broken Bow Lake lure many for a tranquil getaway. But that's not all; being nestled between the Red River basin and the Ouachita Mountains, the surrounding landscape is sensational, regardless of which direction you peer. It's a small city that offers excellent hiking, biking, boating, fishing, and hunting and is an undervalued contender of Oklahoma's most beautiful cities. By the way, if you keep your eyes on the sky, you could spot the bald eagles that soar above. 
Oklahoma offers a wide array of natural landscapes like no other state. One can find everything from mountains to prairies and lakes in the Sooner State. But it's not just the stunning natural beauty that brings many to this wondrous state. It's the history of the first people, the influences of the rail and oil, and the homesteaders who aided in developing these remarkable cities as they stand today.