El Reno is a big city situated in Canadian County at the heart of the US State of Oklahoma. Named after the neighboring old fort, this charming city of 16,989 residents offers a wealth of attractions, including outstanding museums and historic buildings, stunning architecture, and unique events.
Geography And Climate Of El Reno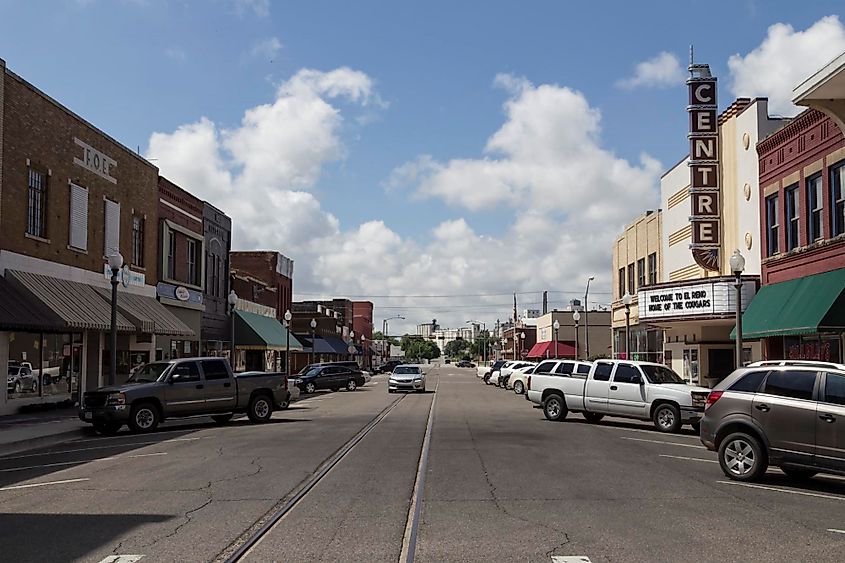 El Reno covers a total area of 207.66 sq. km, of which 206.12 sq. km is occupied by land, and 1.54 sq. km is covered by water. The city is situated at the meeting point of two important highways: U.S. Route 81 and Interstate 40, about 64 km west of downtown Oklahoma City and 32 km west of Old Chisholm Trail.  
El Reno experiences hot, wet summers and very cold, snowy, windy winters. The average annual temperature fluctuates between 29°F and 95°F, rarely falling below 16°F or rising over 103°F. El Reno's most comfortable months are May, September, and October, while July and August are the least pleasant. The year's warmest month is July, which falls within the 3.4-month hot season, and has an average daily high temperature above 85°F. Having an average daily high temperature below 57°F, January is the year's coldest month. On average, the city receives 31.5 inches of rain and 5 inches of snow per year. El Reno has experienced several weather-related catastrophes recently, with the worst one occurring on May 31, 2013, when El Reno saw the widest tornado ever recorded. This tornado produced one of the highest recorded wind speeds of >301 mph and had an estimated width of 2.6 miles.
Brief History Of El Reno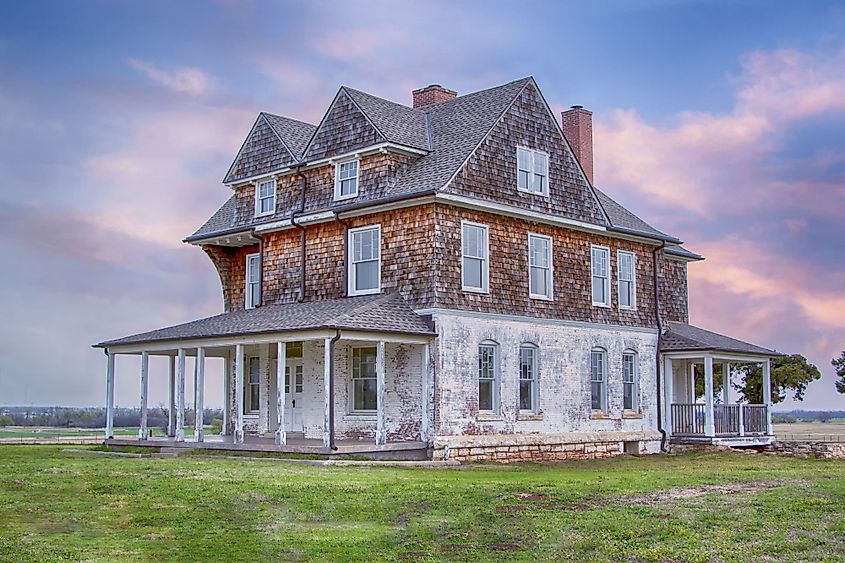 The lands of present-day Canadian County were initially inhabited by the historic Cheyenne and Arapaho tribes before European colonization. To put an end to the turmoil among the local Indians, Fort Reno was established in 1874. The area was first referred to as the "Camp Near Cheyenne Agency," but in 1876, it was given the name Fort Reno in memory of a major general, who died in the Civil War. Unassigned lands in the region were made available for settlement on April 22, 1889, beginning what came to be known as the great Oklahoma land run. On the shores of the North Canadian River, El Reno's original location, formerly known as Reno City, was about 8 km north of where it is today.
After the town flooded twice, it was relocated to its current location and given the name El Reno. El Reno, which in Spanish is translated as "the reindeer," was actually a part of the inspiration for the town's name, although Oklahoma is not a native home to reindeer. The town's name has been derived from the neighboring military outpost of Fort Reno; the "el" (which means "the" in Spanish) was later added by the town's postmaster to help distinguish the area from the similarly young Reno City. El Reno now offers visitors a glimpse of several historic Mother Road landmarks as well as the Old West.
Population And Economy Of El Reno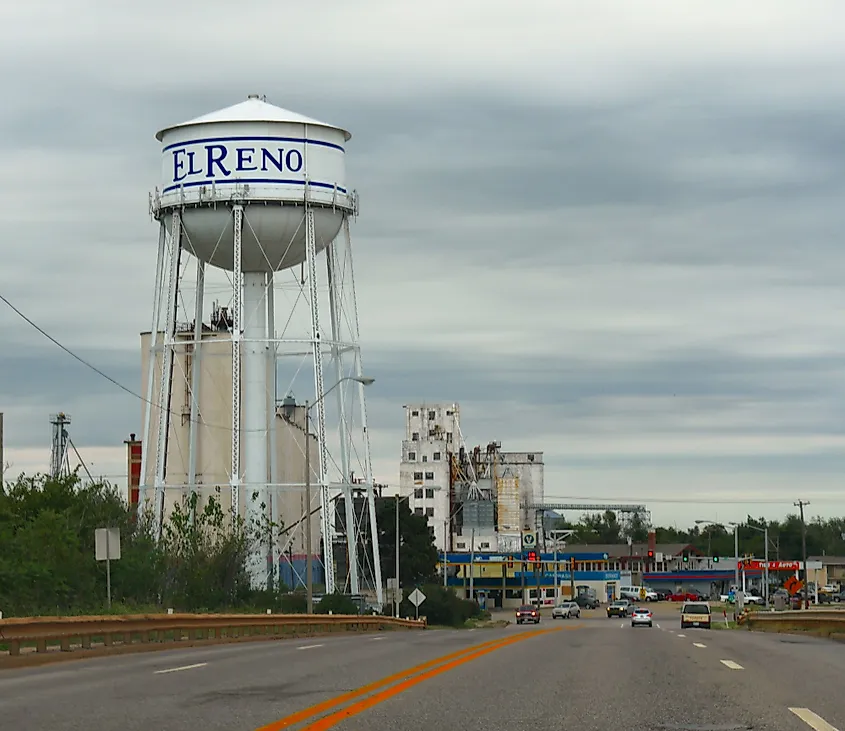 As per the latest US Census, El Reno has a population of 16,989 inhabitants. El Reno's population has declined by -12.81% since the previous census, even though it is currently expanding at a rate of 0.14% annually. White (Non-Hispanic) at 61%, White (Hispanic) at 8.47%, American Indian & Alaska Native (Non-Hispanic) at 7.8%, Black or African American (Non-Hispanic) at 7.71%, and Other (Hispanic) at 6.03% make up the top ethnic groups in El Reno. The city has an 18.70% poverty rate and a $62,903 average household income. El Reno's median age is 37.1 years, with 35.3 years for men and 39.6 years for women. The average income of men is $63,810, which is 1.4 times greater than the average income of women.
The economy of El Reno employs 8,080 people. In addition to railroad shops, the production of trailers, metal goods, and fertilizers, El Reno is now a hub for agricultural processing and shipping. El Reno is a great place for firms involved in manufacturing, distribution, and services. The region has a number of desirable locations, a dependable labor force, rail connectivity, and the nation's top technical training at the adjacent Canadian County Career Technology Center, which has 16,000 students enrolled. El Reno has high-quality educational institutions, convenient access to world-class hospitals, and a cost of living that is 24% lower than the national average.
Attractions In El Reno
 Lucky Star Casino
The Lucky Star Casino, one of the best casinos in the Oklahoma City region, is situated outside El Reno. This massive casino, which opened in the middle of the 1990s, has more than 1,000 electronic games and slots, many of which are classics from Las Vegas. Additionally, the casino has a 24-hour poker area and blackjack tables. Weekends frequently feature live music by local and regional bands, and the casino features a sizable restaurant and bar area. This 40,000-square-foot building is run by the Cheyenne and Arapaho tribes and is open 24 hours a day.
Heritage Express Trolley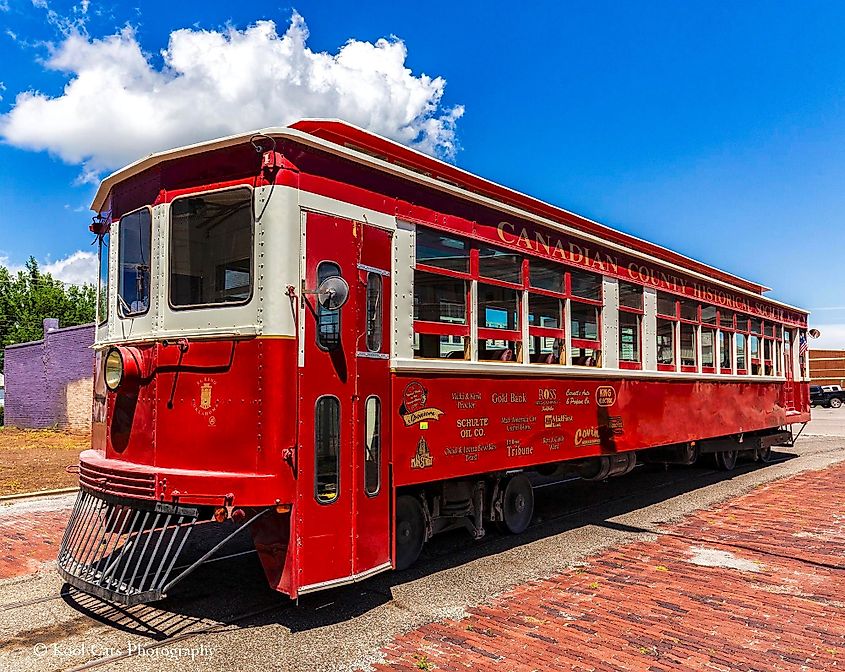 El Reno's Heritage Express Trolley, the only rail-based trolley in Oklahoma, enables passengers to see the city without exhausting themselves. This 1924 Brill Motor Car has been repaired, and it has 48 seats and travels through El Reno's downtown. A minor fee is required to ride the Heritage Express Trolley, which operates year-round at various times from Wednesday through Sunday.
Canadian County Historical Museum
The Canadian County Historical Museum is housed on a number of old buildings in El Reno's Heritage Park. Visit General Sheridan's cabin, the oldest surviving building in Canadian County, and the first Red Cross Canteen in the country while you are here. You can also visit the Old Reno Hotel, Possum Holler School, and Darlington Indian Jail to learn more about early El Reno history.
Lake El Reno
Lake El Reno offers several acres of open space and 170 acres of water, making it a great location for outdoor activity. Swimming, boating, fishing, water skiing, and jet skiing are all permitted. Camping, picnicking, and recreation sites, including a golf course, RV park, a remote-control airplane field, and a motorcycle dirt track, dot the lake's four-mile shoreline, which was created by building an earthen dam over Fourmile Creek.
Crimson Creek Golf Course
The gorgeous Crimson Creek Golf Course, a difficult 18-hole golf course, is set against Lake El Reno. Although it was initially constructed as a nine-hole country club in the 1960s, P.B. Dye, Jr. rebuilt it, and it was reopened as an 18-hole municipal golf course in 1998. The course immediately gained popularity among both local and out-of-town golf enthusiasts. Crimson Creek boasts a classic layout on the front nine holes while the back nine holes have a links-style feel, making it ideal for both beginner and experienced golfers.
One can thus fill one's vacation to El Reno with historical sites, retail therapy, live music, and family-friendly events whether one is just passing through or staying a while. Come spend the day here, and one will discover just how wonderful this city is. In El Reno, there is always something new to encounter.