The landscape of North Carolina makes it one of the most attractive places to visit in the United States. It is the ideal place for road trips and getaways, and with the history and beautiful views, you might want to stay even longer. 
Though the state is home to a number of beautiful cities, there are plenty of underrated towns that are worth the visit. From the warm and inviting beaches scattered along the Atlantic coast to the views of the Appalachian Mountains, not to mention unique local businesses and restaurants, there is something that makes each of these towns memorable.
New Bern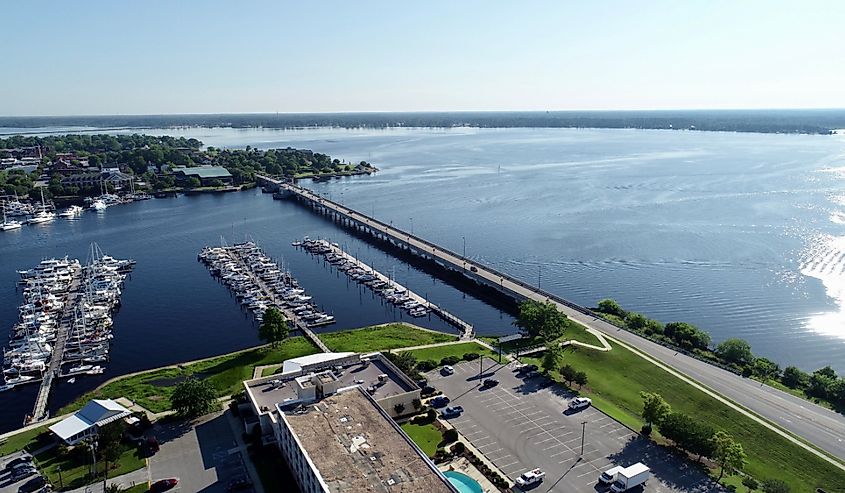 New Bern is one of the most charming river towns in North Carolina, as well as the state capital. It is also the birthplace of Pepsi-Cola. In fact, the original Pepsi store still stands today, alongside many historical buildings.
The town boasts a large catalog of activities for anyone and everyone, whether you are looking for a variety of cuisine, a night out on the town, or to peruse outdoor art. Outdoor enthusiasts can spend the day kayaking, watching the sun go down where the Trent and Neuse rivers intersect, or exploring miles of trails and marshes. You will also find a rich history in the self-guided African American Heritage Trail tour and the New Bern trolley which traverses historic locations throughout the town.
Brevard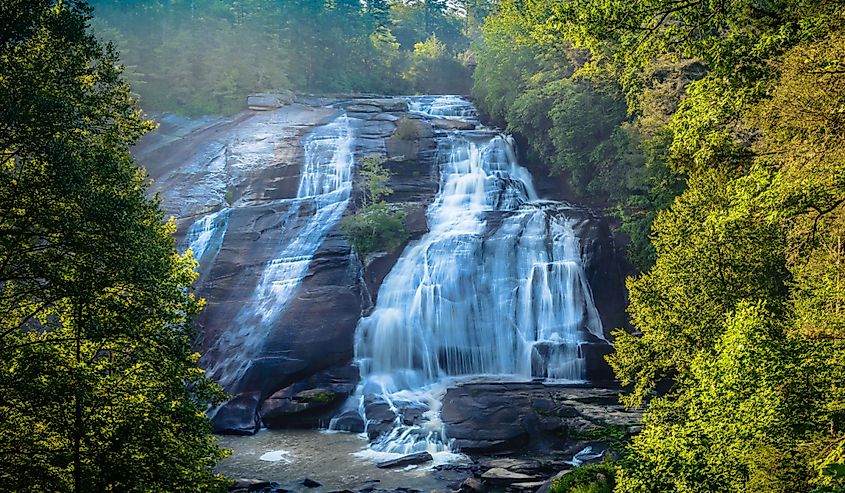 A town in Transylvania County, North Carolina, Brevard is a hub for tourism, and culture, and is a great spot to retire. It also boasts access to the Pisgah National Forest, with over 250 waterfalls and beautiful trails to explore year-round.
Mountain biking, horseback riding, and fly fishing are only a few of the popular outdoor activities. You will also find a number of heritage sites and museums, including the Silvermont Mansion. The lively arts and cultural scene, alongside lots of restaurants and a craft brewery, make this town the spot to be if you want to indulge in a weekend of fun and explore the great outdoors.
Asheville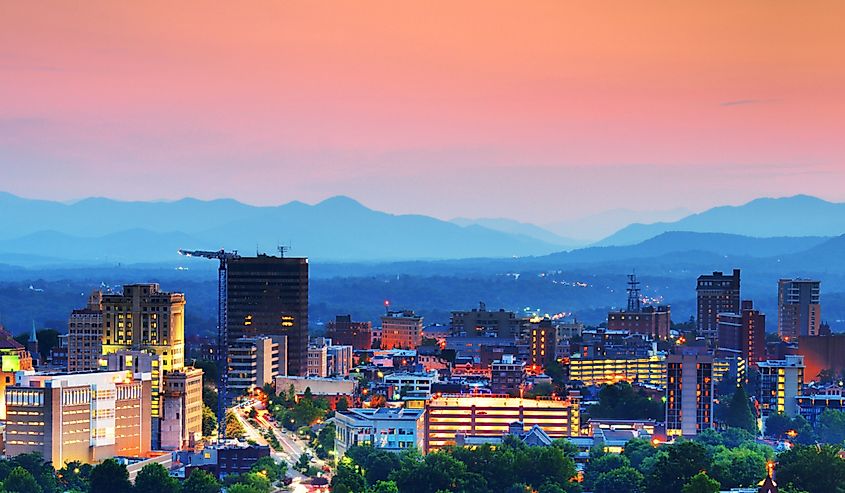 Nestled amongst the Blue Ridge Mountains, Asheville is the ideal spot to visit if you love the outdoors and breathtaking views. Whether you prefer beautiful snowfalls and winter hikes or summer swims and views of spectacular waterfalls, Asheville offers year-round beauty.
You can enjoy a wide variety of restaurants in Asheville, ranging from seafood to diner food. There are also culinary events throughout the year where you will find special and affordable menus. Do not forget to check out other family-friendly events, such as the chili cookoff, live comedy nights, and music and theatre shows.
Manteo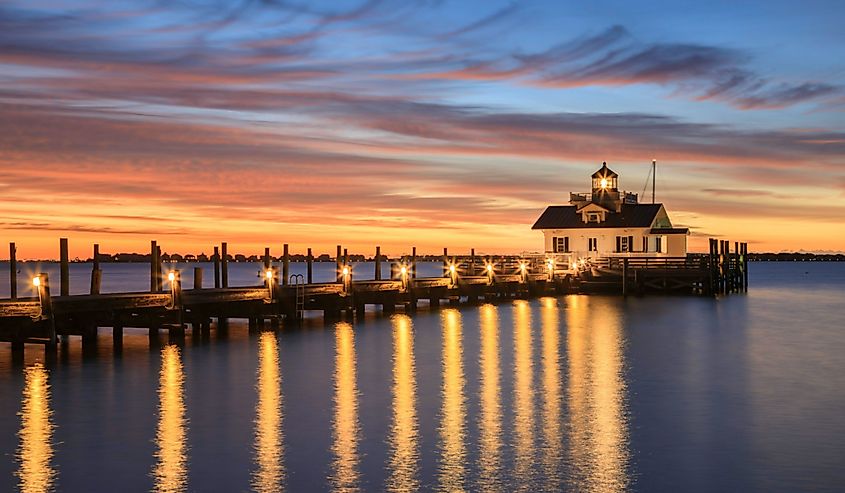 Manteo is the most popular spot in Roanoke Island, located in Dare County. It boasts a view of the calm waters and sailing boats along Shallowbag Bay, ideal for a relaxing weekend. Those with an interest in history will be happy to hear that the town offers a rich cultural and historical scene.
There are a number of museums, as well as an enchanting lighthouse, and the Roanoke Island Festival Park. Visitors will also find a number of restaurants and boutiques scattered across the waterfront, though you can also head out on the water and enjoy a day of fishing. Do not forget to attend the theatre for year-round and family-friendly plays.
Davidson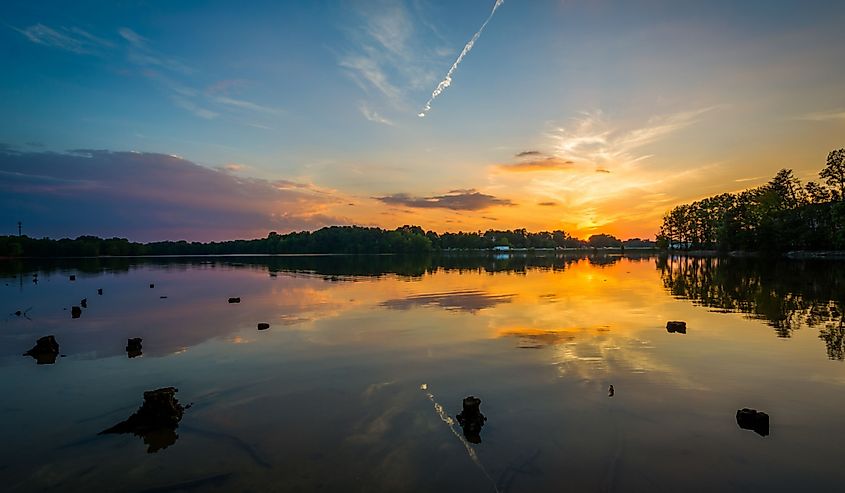 A suburban town nestled on the banks of Lake Norman, Davidson offers a charming southern atmosphere and plenty of shops, restaurants, and places to explore. The national arboretum and farmer's market are a simple yet exciting way to start your weekend, while horseback rides and theatrical performances await you in the afternoon and evening.
Lake Norman itself is one of the top attractions, whether you want to stop and take in the beauty of the sunlight sparkling on the calm waters, or jump in and enjoy a day of swimming or paddling. There are also a number of fascinating museums worth exploring, for those interested in modern art or cultural history.
Blowing Rock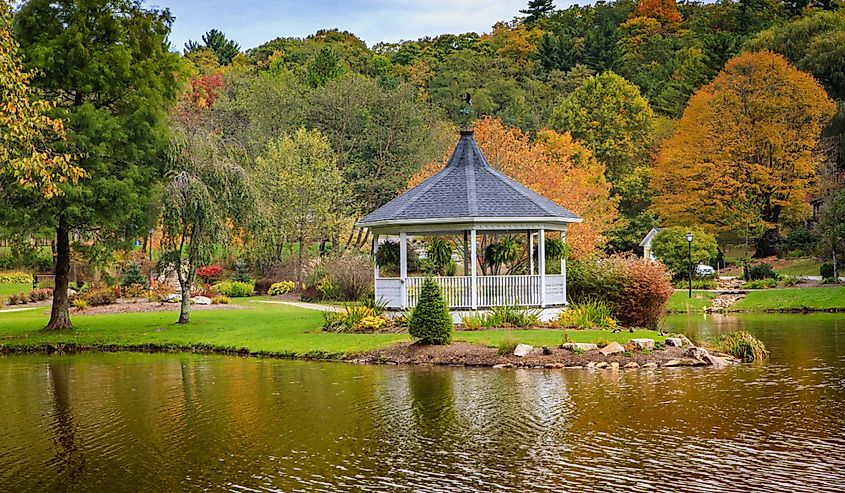 A mountain town in North Carolina, Blowing Rock is in the Blue Ridge Mountains region. Spring and fall are among the best times to visit because of the colorful foliage, but it is a popular (though underrated) spot year-round.
The scenic hikes and breathtaking forests make for the ideal vacation, and you can choose to stay in a small inn, or motel, or set up camp for a few days. For those looking to tie the knot in a unique and memorable way, enjoy the breathtaking setting and simple wedding planning process that Blowing Rock has to offer!
Must-See Towns in NC!
North Carolina is chock full of history, nature, and beauty, all of which are ready for you to discover in one of these underrated small towns. You may visit these quaint towns for their popular attractions, but the charm and hospitality of each might make you want to stay a little longer. Fortunately, there is so much to see and discover that you can come back again and again!