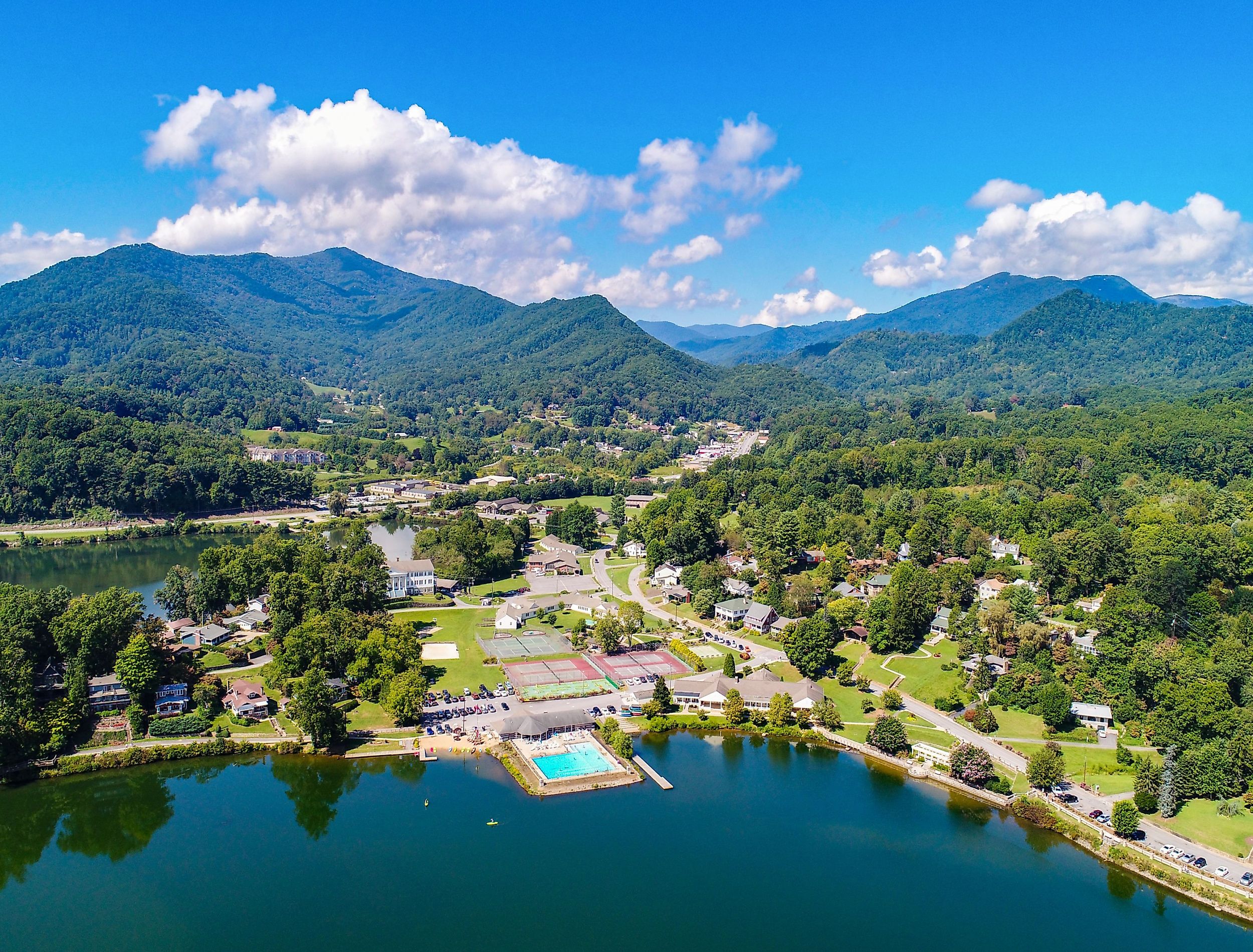 9 Best Small Towns In North Carolina
North Carolina is one of those unique places that seems to have it all. This Southeastern US State combines long stretches of sandy beaches on the East Coast with the interior Appalachian Mountains and everything in between. North Carolina is green, friendly, and active, and everyone here knows how to have a good time. The best way to plug into the heart of things is to visit some of the state's small towns. Here are nine such spots that you might want to aim for. 
Asheville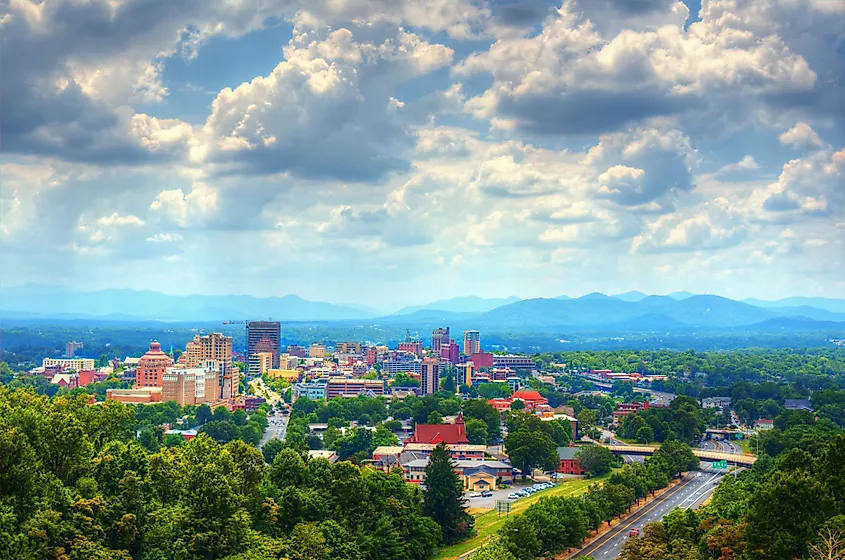 Though by far the largest of the "small towns" on this list, the city of Asheville, in Buncombe County, is rife with charm and character. The bohemian culture, lively social scene, top-notch craft breweries (and corresponding patio scene), iconic landmarks, and the highest peaks of the Appalachians (or the Blue Ridge Mountains) make Asheville a one-of-a-kind place. Budding botanists will want to check out the Biltmore Gardens & Grounds, on the outskirts of town, to see more than 100,000 flowers flourish, starting with daffodils in early April, before being joined by tulips and azaleas shortly thereafter. The well-manicured North Carolina Arboretum is another standout side trip for fresh scents and pretty sights in the open air. 
Black Mountain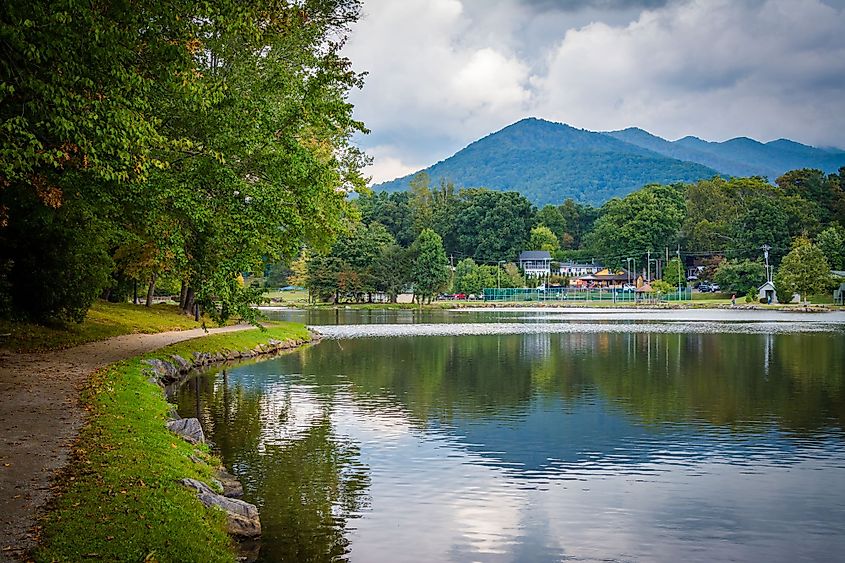 Just 15 miles east of Asheville, on the outer edge of Buncombe County, is the adorable mountain town of Black Mountain. The backdrop of the Appalachians continues to act as an outlet for outdoor recreation, while the pedestrian-friendly downtown encourages visitors to explore the interesting storefronts. An artistic essence spills into every nook and cranny, from public-use painted rocking chairs to the various galleries, live music venues, boutique shops, and those little ineffable touches. A pleasant afternoon can be easily passed at Lake Tomahawk, just a few blocks from the center, and cozy evenings can be spent in the local Victorian Inns/B&Bs. 
Waynesville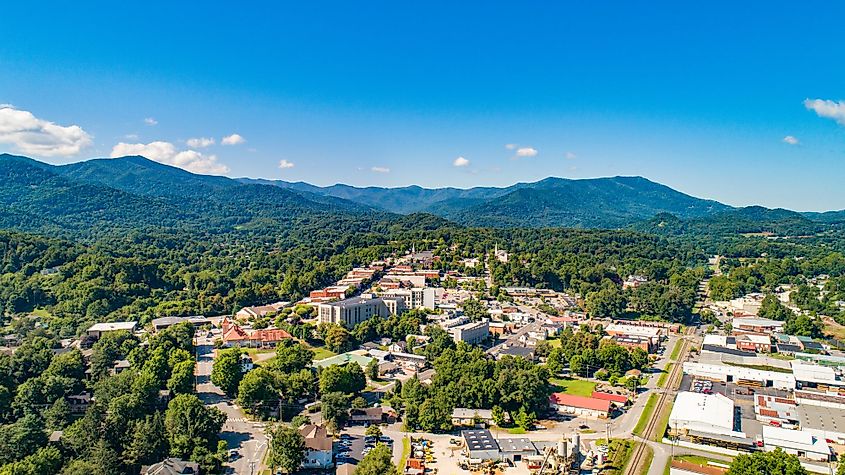 Another short drive from Asheville (this time 30 miles West) is the spritely town of Waynesville in Haywood County. Waynesville sits just off the exceptionally scenic Blue Ridge Parkway, between the Blue Ridge Mountains and the Great Smoky Mountains National Park. Also within shouting distance is the 500,000-acre, enchanted Pisgah National Forest. Within Waynesville proper, small-scale, wholesome community vibes resonate, with farm-to-table restaurants, craft beer, and other artisanal goodies dominating the formal real estate. There are also regular pop-up markets on the main drag. 
Corolla 
Part of the famed Outer Banks, Corolla ("Kuh-RAH-Luh") is an unincorporated vacation destination within Poplar Branch Township in Currituck County. This opulent beach town is less developed than the surrounding area, with plenty of seclusions available along its 24-mile sandy Currituck Sound shoreline. Corolla is one of those unique places where the old and the new mix synergistically. In the same scene, both wild horses and 4WD vehicles can be seen zipping along the wide-open beaches and around the bordering sand dunes. 
Bath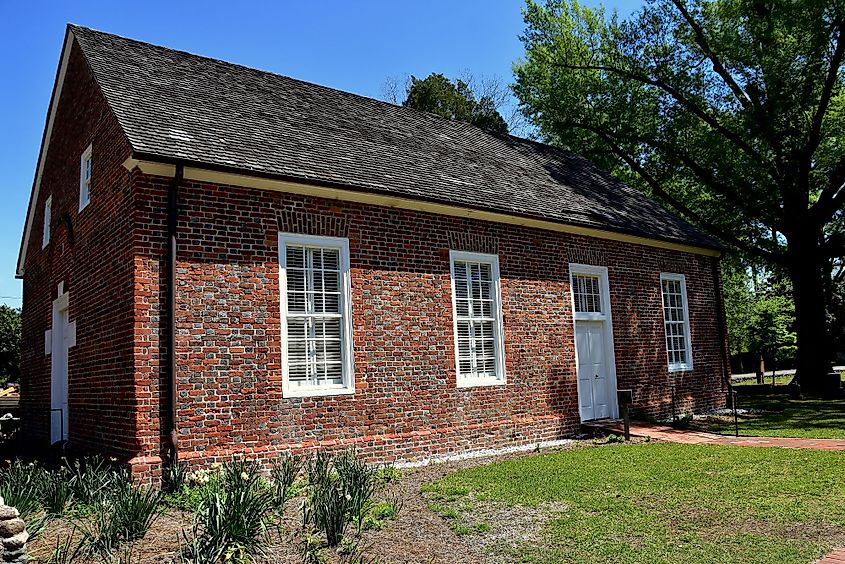 Bath is North Carolina's oldest town and port. This historic Beaufort County community was first established in 1705 by French Huguenots, just off of the Pamlico River. Despite the constant conflict of politics, piracy (the infamous Blackbeard made his home here), and the Indian Wars, Bath was still a vital trade settlement and was even considered the colony's capital. Today, Bath celebrates its heritage with preserved sites, reenactments, exhibits, lectures, and other interactive, educational events. 
Brevard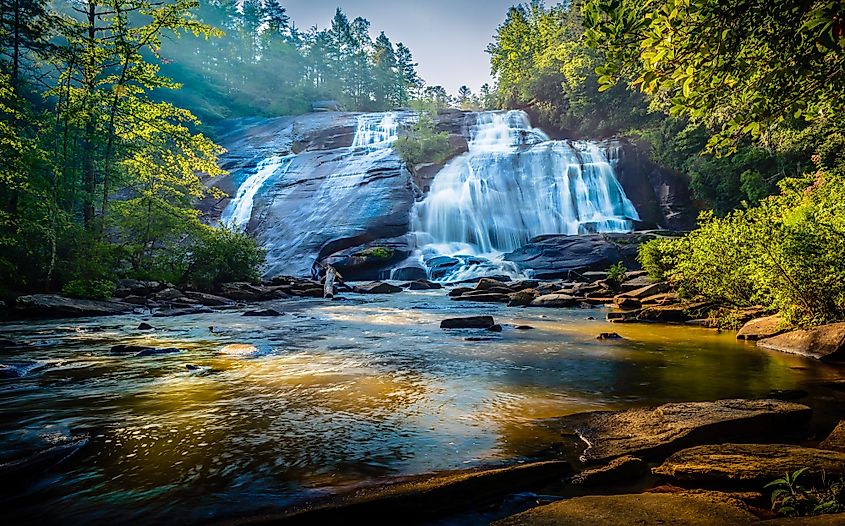 The small city of Brevard, or "North Carolina's Land of Waterfalls," is in Transylvania County. Just outside of town, within the lush, sprawling forests, there are 250 waterfalls (North America's largest concentration). One can utilize the brilliant network of hiking/mountain biking/equestrian trails to find as many of these soul-refreshing beauties as possible. Afterward, settle into North Carolina's expected blend of craft beer, live music, and a slew of summer/fall outdoor events, including markets, block parties, festivals, and more. 
Ocracoke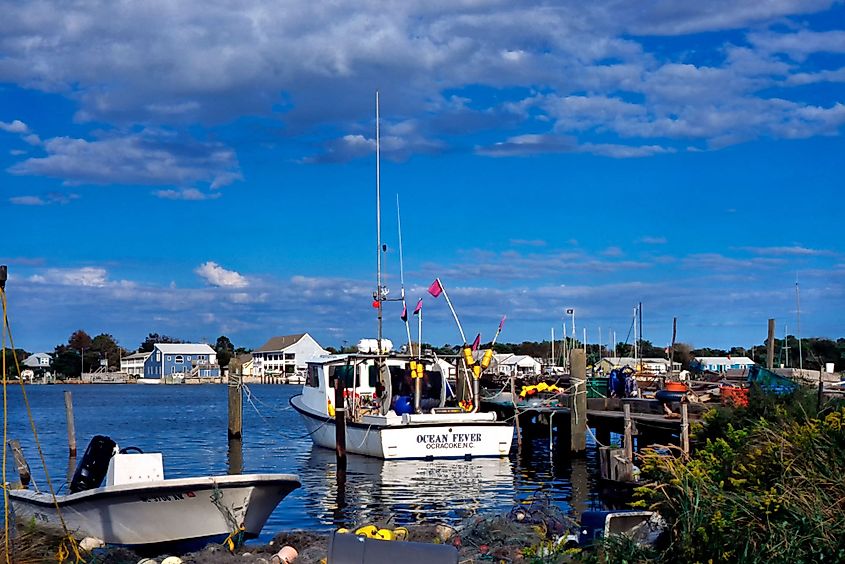 Ocracoke is another unincorporated town along the Outer Banks. This little spot is on an island of the same name and can only be accessed by boat/ferry. This also means that cars are a rarity in these parts. Golf carts, bikes, good old-fashioned walking, and a public tram are the main modes of transportation in these parts. The island is blessed with 16 miles of undeveloped and uncrowded coastline, perfect for beefing up those daily steps. Ocracoke combines a small-town charm with quiet island vibes - not a bad combination at all. 
Hillsborough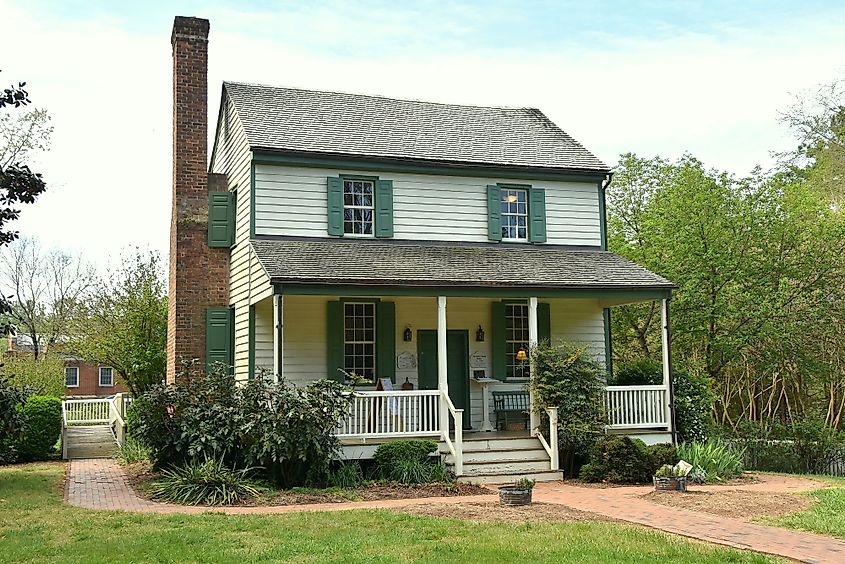 This Orange County town is for anyone with a propensity for art, history, outdoor adventure, and perhaps most importantly, a bit of a sweet tooth. For such a small place, Hillsborough sure does have a surprising amount of mixed-medium art galleries. A short stroll along the main stretch will bring you past them all, plus a variety of historical sites. If you prefer to maximize your time outside, Occoneechee Mountain State Natural Area is just on the outskirts, or there are nice paths in town, like the Poets Walk or Riverwalk trails. One must make sure to cap things off with a little treat from one of the various shops for artisanal sweets.  
Manteo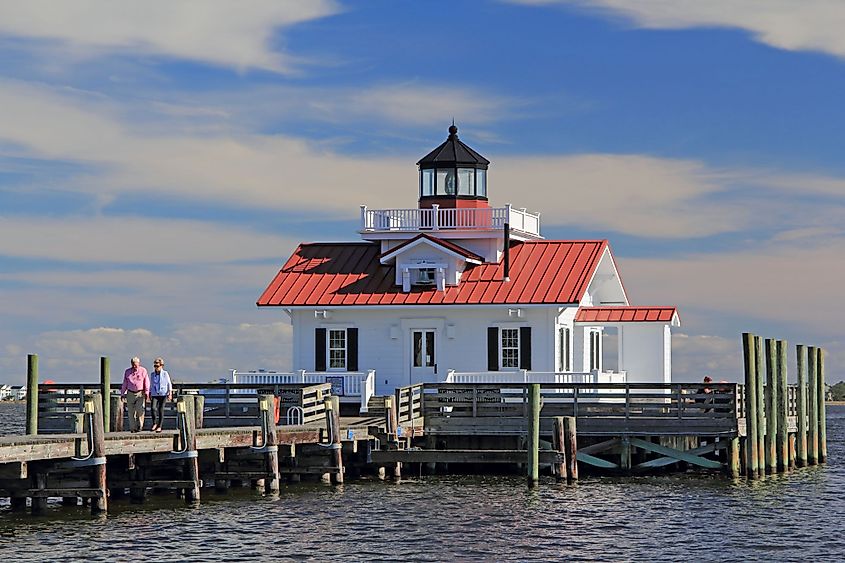 Manteo is the focal point of the 8-mile-long, 2-mile-wide Roanoke Island, which are often spoken of interchangeably. This Dare County harbor town, which is also part of the Outer Banks, looks out on the boats and the crystal clear waters of Shallowbag Bay. All along the waterfront, tasty restaurants and independent retailers are in good supply. Manteo is famous for being one of the birthplaces of English colonization in America, which the less than 2,000 permanent residents take pride in memorializing across a variety of sites and festivals (particularly in the summer). Another interesting quirk of this place is that it is home to the country's oldest single-screen/mom n' pop movie theater, the Pioneer Theater, which plays family-friendly flicks all year.