15 Gorgeous Botanical Gardens From Around the World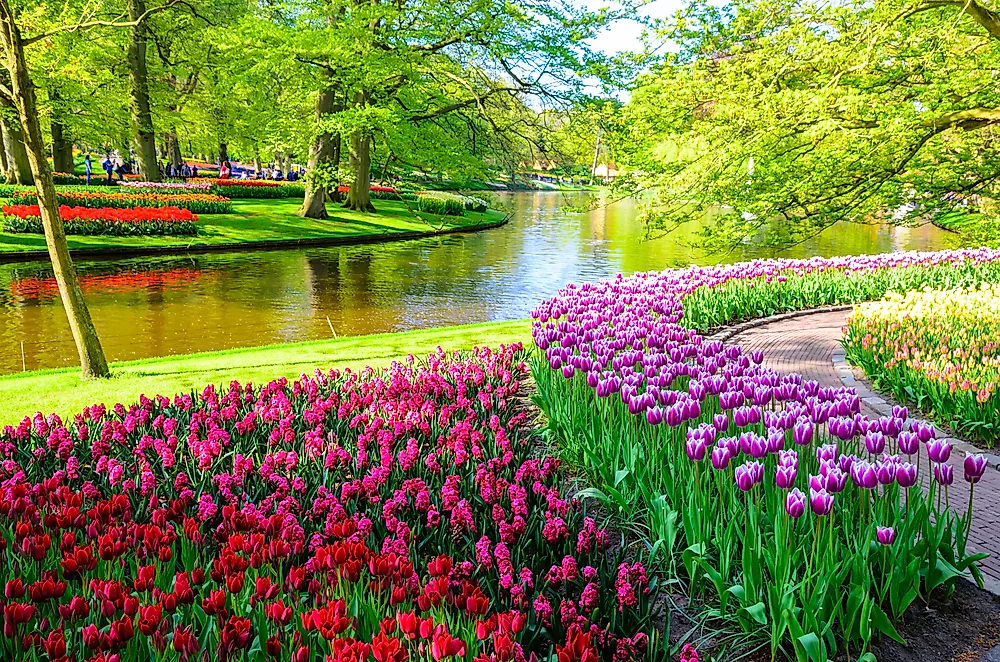 Visiting a botanical garden is one of the most breathtaking adventures that one could experience. Taking a walk along the pavilions of botanical gardens has therapeutic effects and provides a good learning experience as well. The gardens also serve as scenic landscapes for photography lovers and the memories created are bound to remain beautiful forever.
15. Sir Seewoosagur Ramgoolam Botanical Garden, Mauritius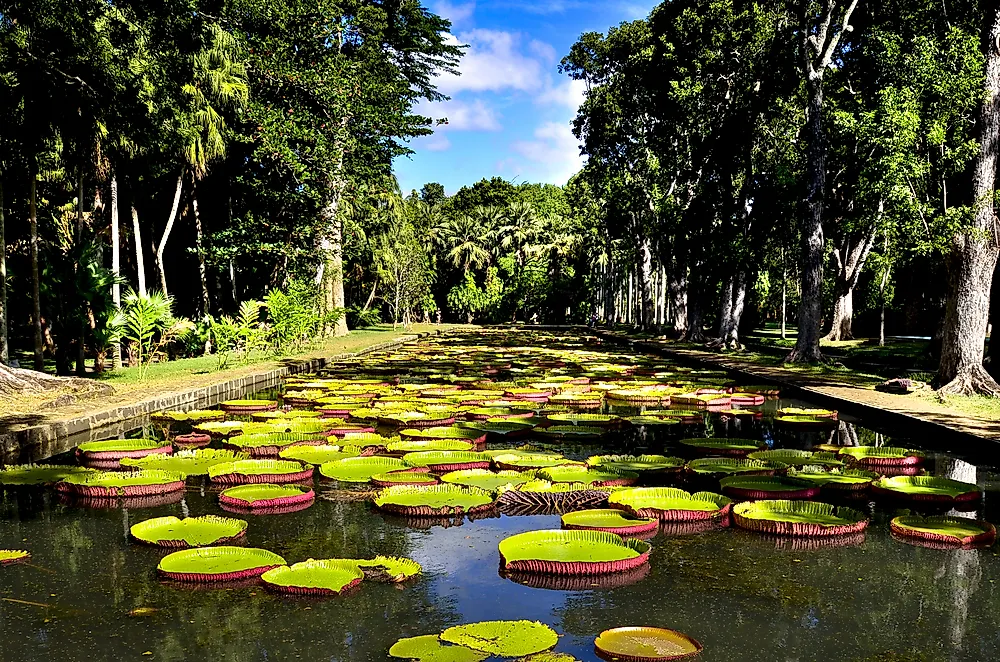 The flowering of the Talipot Palm is best experienced in this garden. It is located near Port Louis in Pamplemousses. Its area of 37 hectares is decorated with about 500 species of plants. There are various trees, shrubs, climbers, medicinal plants, and spice plants such as nutmeg and cinnamon in the botanical garden. Giant water lilies can be seen floating in its extensive pond which is also home to several fishes, eels and turtles. The garden also hosts some monuments, structures such as the Pont des Soupirs, birds and other animals.
14. Singapore Botanical Garden, Singapore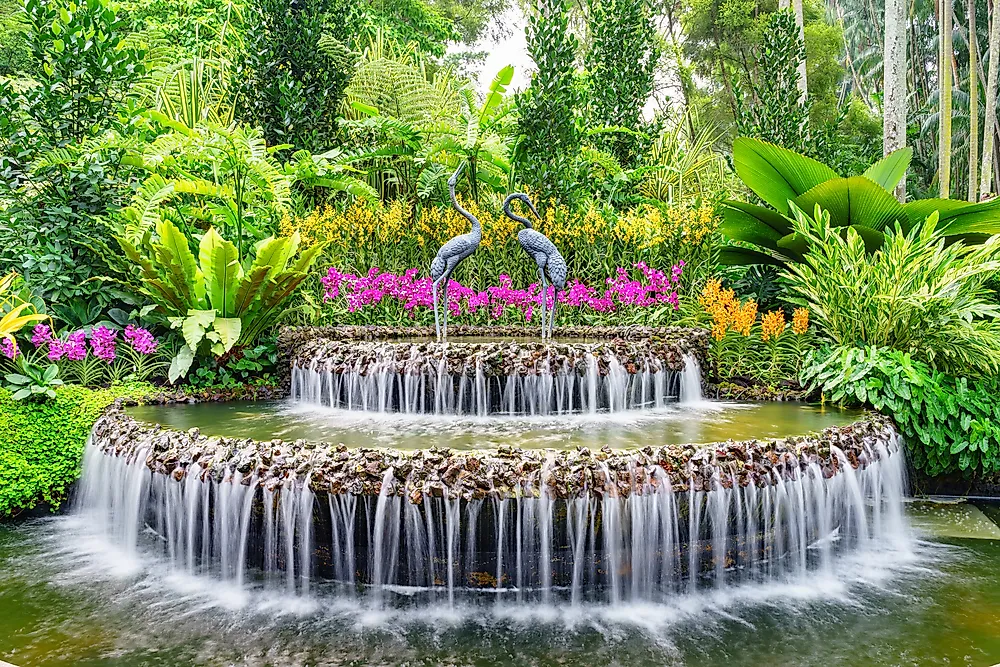 The tropical garden is the only one of its kind to be named a UNESCO World Heritage Site. Singapore's National Orchid Garden, which boasts the world's largest collection of orchids, is located inside the garden. The number of species of plants in the garden exceeds 10,000. The garden has three spectacular lakes namely; Lake Symphony, Swan Lake, and the Eco Lake. Other attractions of the Singapore Botanical Garden include sculptures, two museums, curtain ivy, a learning forest, and a rain forest, the Jacob Ballas Children's Garden and other gardens. More than 4.5 million tourists visit the garden annually.
13. Atlanta Botanical Gardens, USA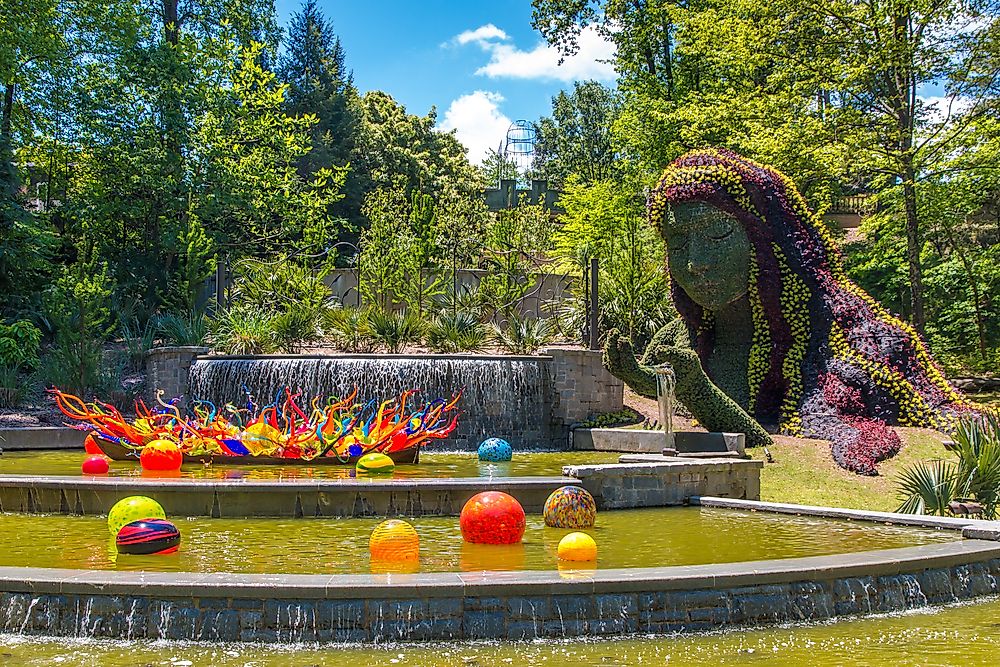 The garden is spread over 30 acres of land. Its Kendada Canopy Walk is one of its iconic attractions, giving visitors the pleasure of exploring the garden's forest from a height of 40 feet. Visitors can learn about plant species in the garden's library, how to grow healthy edibles and about honey bees in the garden's observation hive. The Faqua Orchid Centre has a variety of exquisite orchids and visitors can also marvel at sunflowers and Venus' fly traps. Other features include smaller botanical gardens, potted plants, a children's garden, water fountains and a garden full of edible berries.
12. Royal Botanical Gardens, Sri Lanka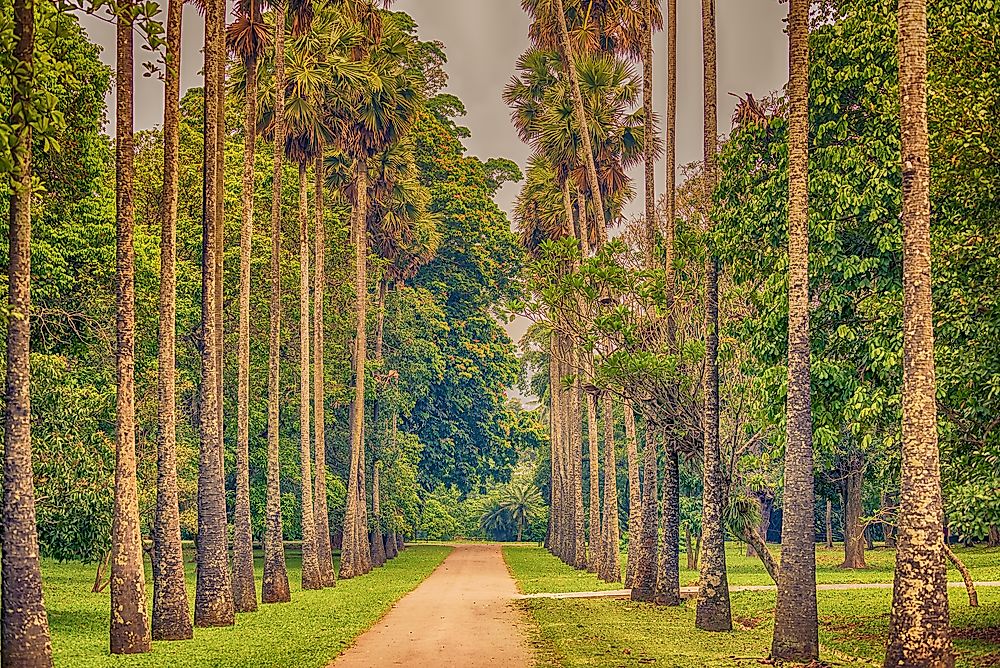 The Peradeniya Garden is sometimes also referred to as the "Wonder of Asia" is renowned for its rich collection of splendid orchids. More than 2 million people visit the garden each year. The garden has about 4,000 species of flora and more than 10,000 trees. Walking along its Royal Palms Avenue is an exhilarating experience and one of the palm species called the Double Coconut Palm produces the world's largest seed. You can also find the rapidly growing Giant Bamboo of Burma here. Other amazing species are a very old and gigantic Javan fig tree and the Cannonball tree.
11. Queen Victoria Gardens, Australia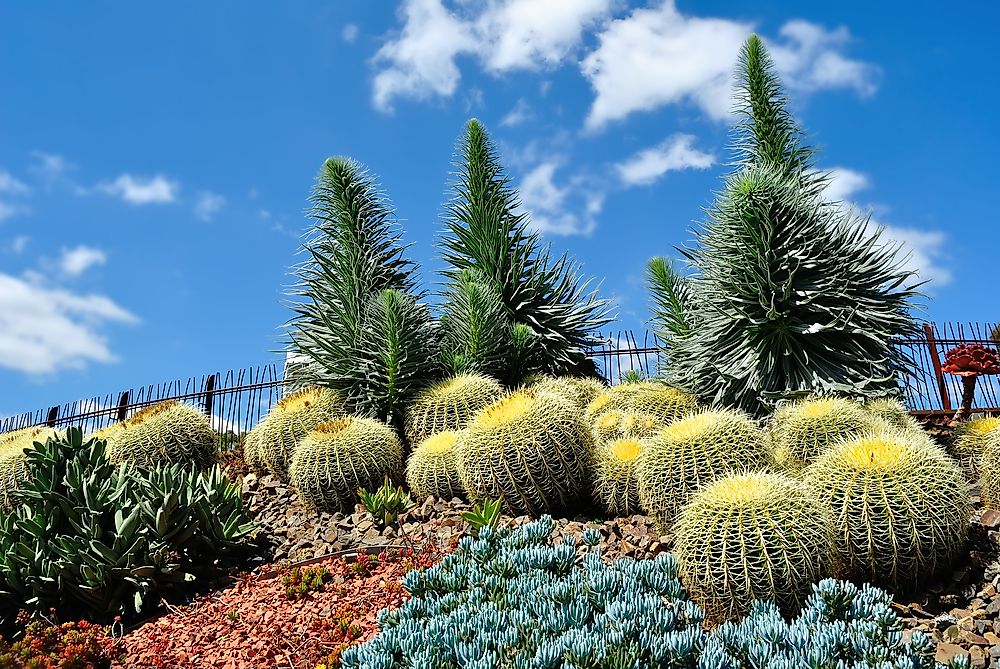 The garden is part of the Domain Parklands and was established as a memorial to Queen Victoria. There are monuments of the Queen and King Edward VIII as well as various sculptures inside the garden. The garden's floral clock which has more than 7,000 plants of various flowers is a major highlight of the park. There is also a beautifully landscaped garden, flower beds, palm trees, a rotunda, sweeping lawns and impressive ornamental lakes. The garden is spread over 4.8 hectares of land, and its proximity to the Victoria gallery and the Victorian Arts Centre is ideal for tourism.
10. Royal Botanic Gardens, UK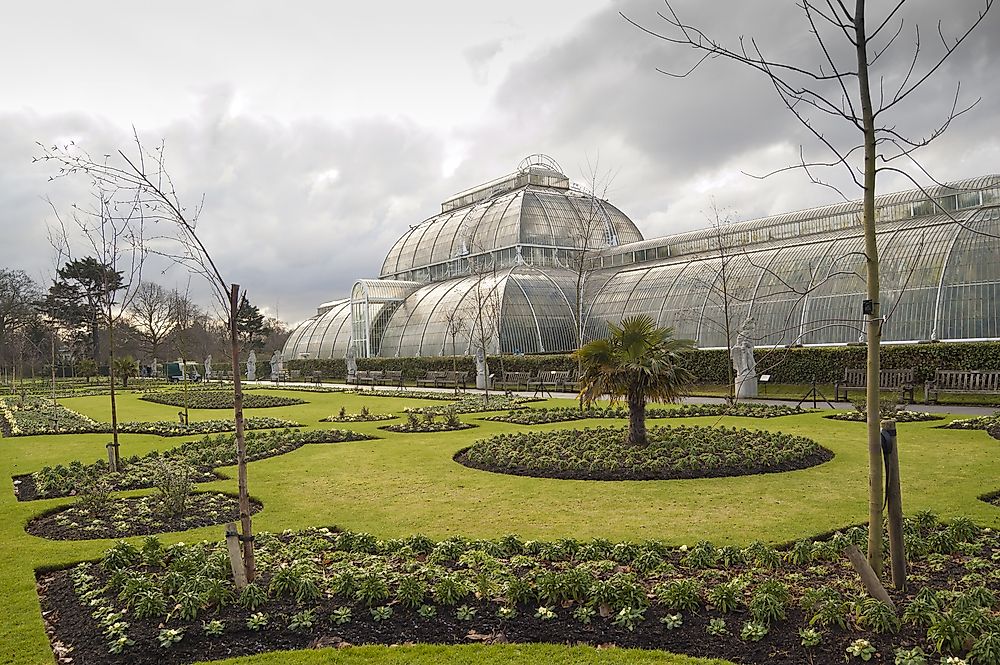 The vast garden, located in Kew, is a World Heritage Site of the UN and attracts more than 1 million guests annually. It has a flora population of more than 40,000 species. There are also 40 buildings of historical importance inside the garden. Major attractions of the park include a conservatory, glass houses such as the Victorian Temperate House, a Waterlily house, an exquisite rainforest inside the Palm House, a lake, galleries, the Kew Palace, various gardens, and landscapes. The garden also has restaurants and cafes.
9. Hong Kong Zoological and Botanical Gardens, Hong Kong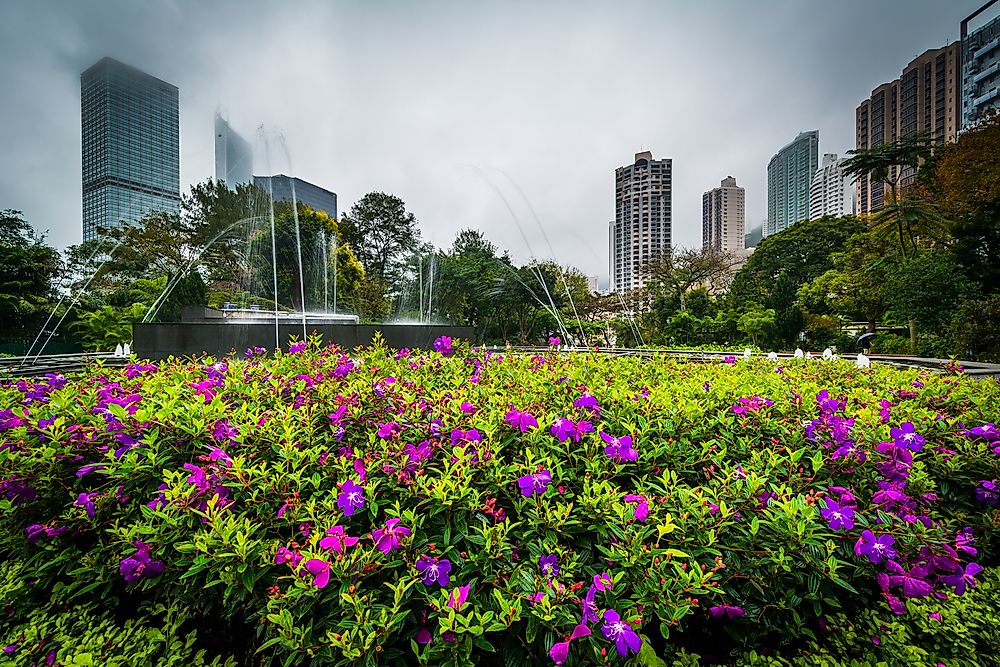 The garden is one of the world's oldest parks of its kind. More than 1,000 plants species can be found in the park's thematic gardens. There are gardens of bamboo, palms, camellias, magnolia, azalea, bauhinia, herbs and a thrilling greenhouse with ferns, orchids, carnivorous plants, and vines. The park is also home to mammals, especially primates, reptiles such as snakes, turtles and alligators and more than 600 birds. The garden also houses a historic statue of King George VI that is made of bronze.
8. Batumi Botanical Garden, Georgia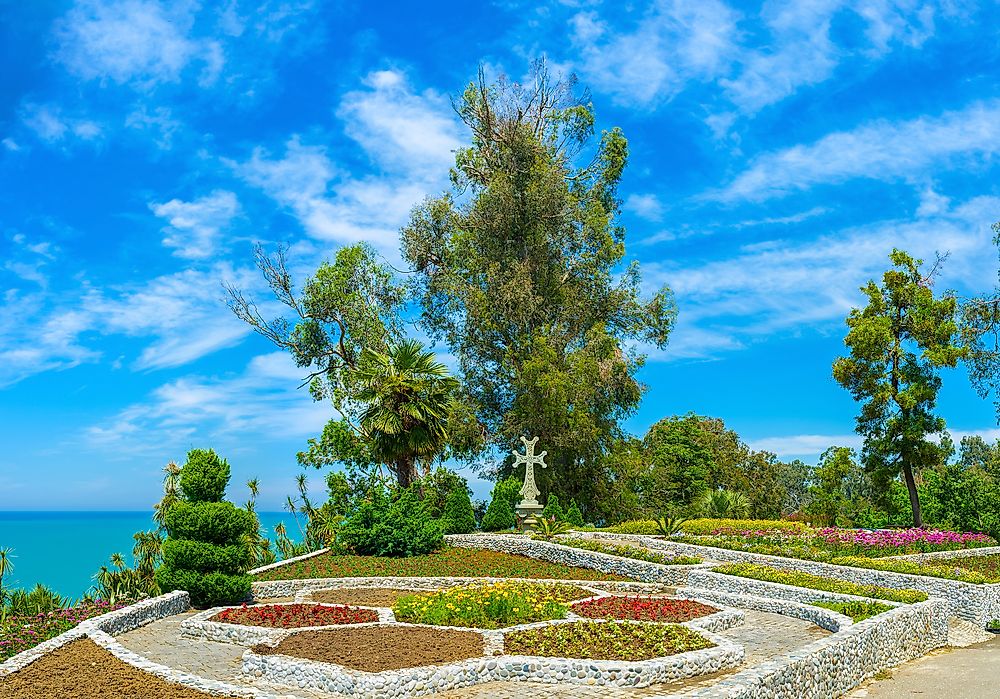 The stimulating garden covers about 108 hectares of land and it gives a great view of the Black Sea. The highlight of the garden's beauty is mostly during spring when all the plants and bushes flower. There are nine classified sections where flowers are bred depending on their descent. The garden also has a rich collection of woody plants, 2,037 species with about 104 of them originating from the Caucasian region. Visitors can also see the statue and grave of the garden's founder called Krasnov inside the garden.
7. Johannesburg Botanical Gardens, South Africa
This garden was originally a vast garden of roses and with more than 10,000 roses presently, roses remain as its main attraction. There are various themed gardens to be found within, such as the succulent garden, herb garden, Cycad garden, an enlivening rose garden with fountains and a pond, a Shakespeare garden, a floreum and herbarium. There is also a nursery, a section for dog walking, a place for picnics, a restaurant, an island where birds are kept and wetlands. Other structures are an environmental education centre and the Hugenots monument.
6. Botanical Garden of Curitiba, Brazil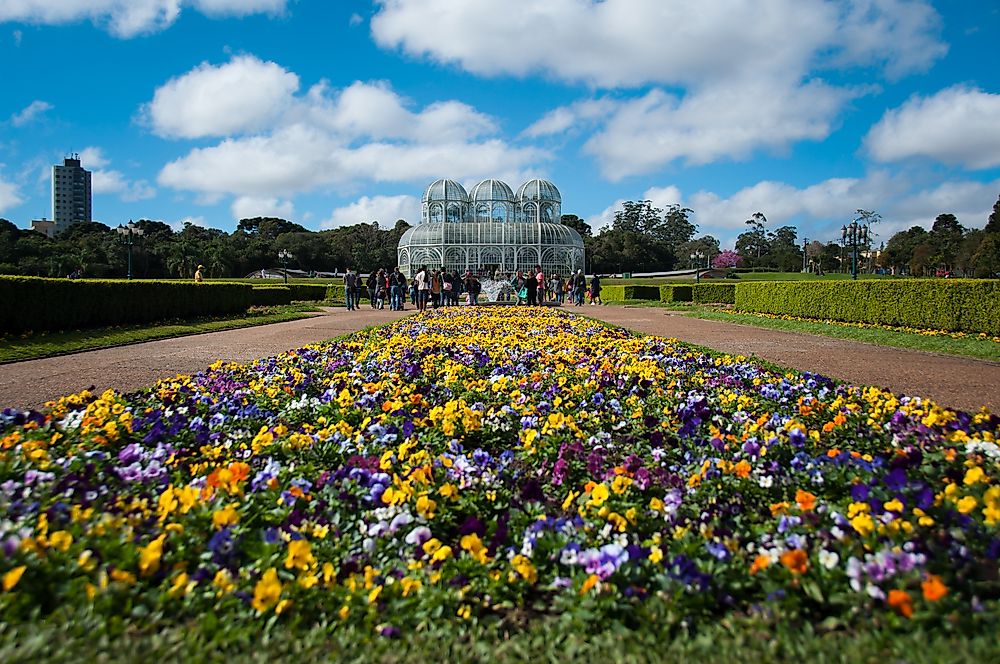 The garden is laid out in a French inspired manner. The park's main greenhouse is its principal attraction. The greenhouse resembles London's Crystal Palace. There is also a botanical museum that is visited by researchers from across the globe due to its resourceful flora features. Visitors can stroll along the native forest or learn about conservation in the park's auditorium and multimedia classes. The garden also has a lake, a pond where turtles, teals and other fauna can be seen, a library, a theatre, a cycling track and an area for expositions.
5. Keukenhof Gardens, the Netherlands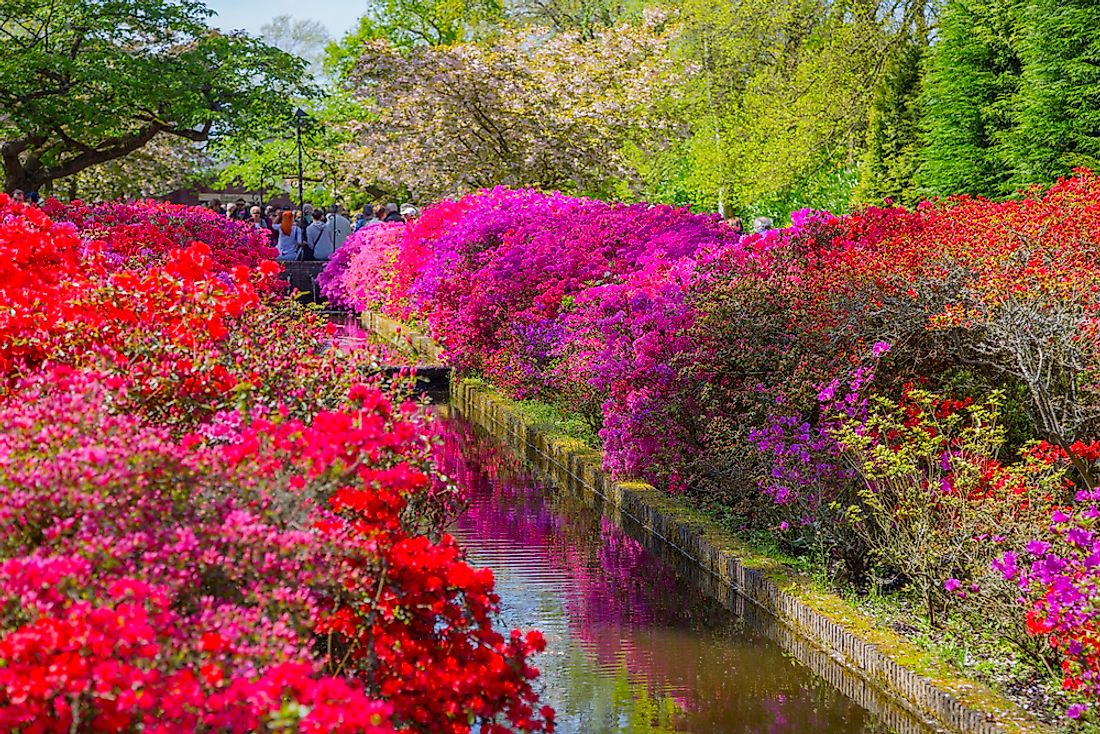 The flower rich garden located in Lisse receives more than 800,000 visitors annually although it is only open between the middle of March to the middle of May. Each year, more than 7 million bulbs of flowers are planted in the park. The garden is famous for tulips which are best seen in mid-April. There are also several gardens laid out in different styles such as the English garden with its exciting winding paths, an enclosed historical garden with many ageing bulbs, a water garden and a Japanese inspired garden. The towering Castle Keukenhof inside the park is also a major attraction.
4. Vallarta Botanical Gardens, Mexico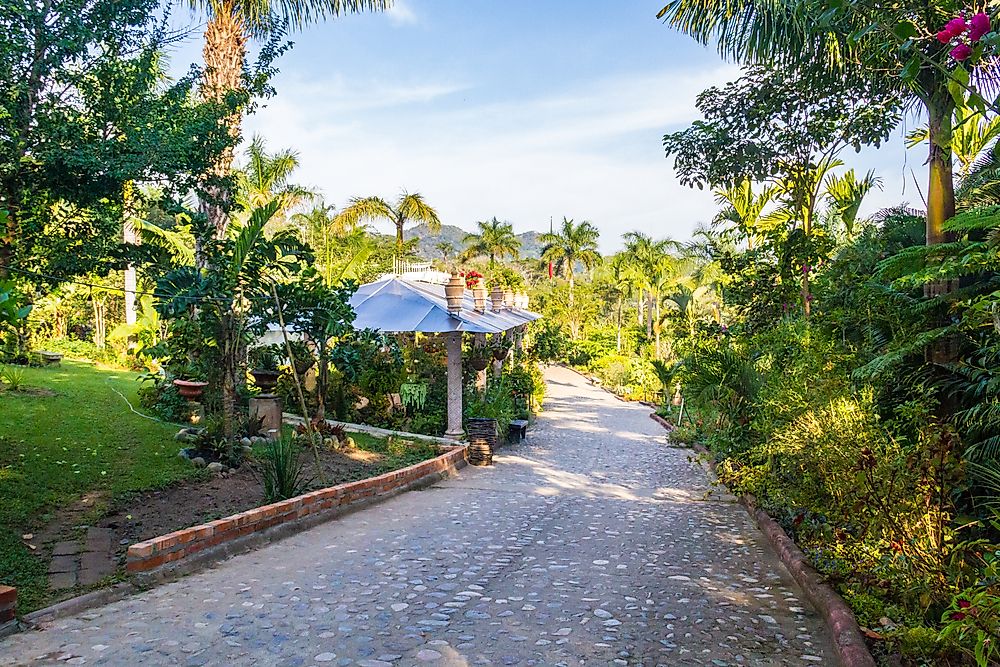 The attractive garden has an area of about 8 hectares and is home to more than 3,000 species of native Mexican plants. The garden's Jungle Trails provide an enjoyable experience to nature lovers and one can also see tropical birds here. The collection inside the garden comprises of a palm garden, an orchid house, a lush rose garden, the landmark gardens of Mexican Agave, the Tree Fern Grotto, and a collection of carnivorous plants. There is also a restaurant at the scenic Plantation House where visitors can feast on wood-fired pizza.
3. Montreal Botanical Gardens, Canada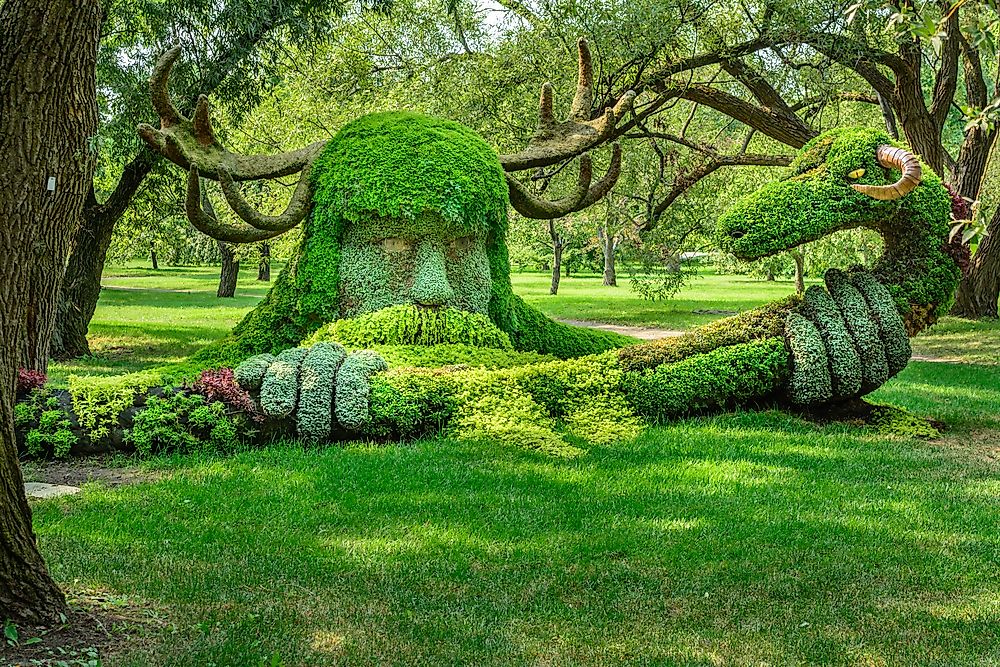 The garden is one of the prized jewels of Montreal and among the largest botanical gardens worldwide. It sits on 75 hectares of land. There are 30 themed gardens and 10 greenhouses inside the garden. Some of them are the Hacienda, Japanese Garden, Chinese garden, Innovations garden, ferns greenhouse, tropical rainforest greenhouse and an arboretum. You can also learn about horticulture and gardening or tour its Biodome or Insectarium in organized groups to learn more about nature.
2. New York Botanical Garden, USA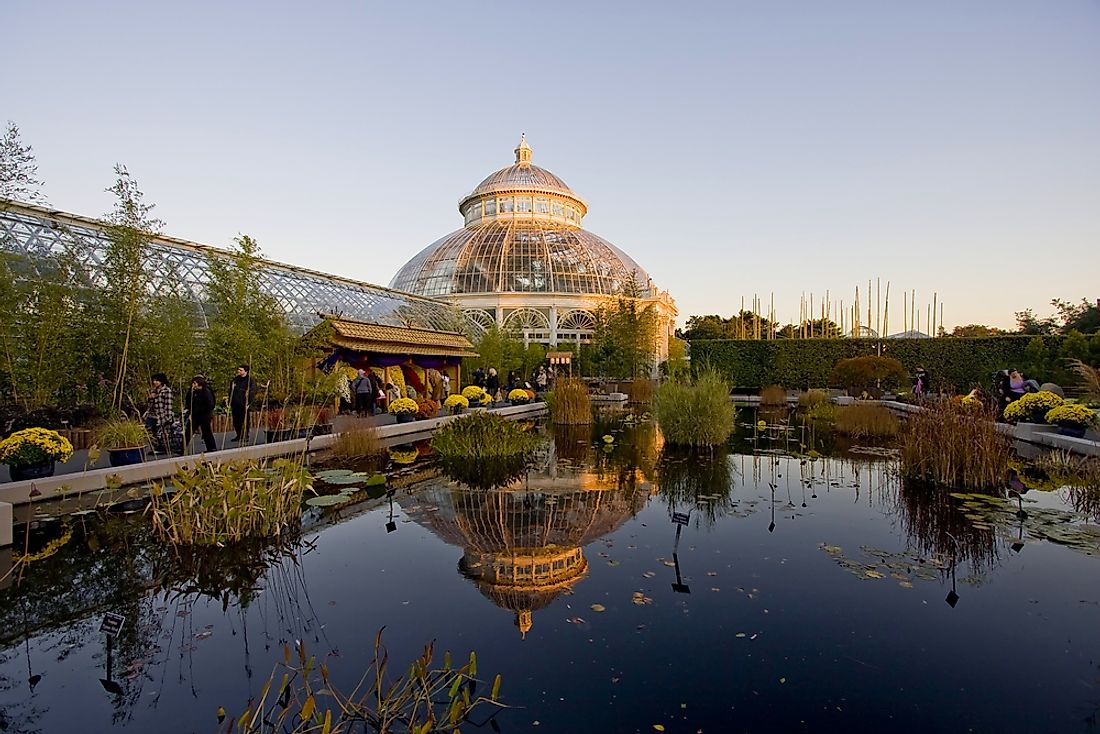 The New York Botanical Garden sprawls across 250 acres of land, and is part of the larger Bronx Park, that includes the Bronx Zoo. More than 1 million plants constitute the garden's plant collection. There are also 50 landscaped gardens. The Haupt Conservatory greenhouse which resembles the Crystal Palace is one of the garden's highlights. There is also an exquisite old-growth forest which has remained natural since its existence. Other features include research laboratories, the Stone Mill on the shores of the Bronx River, a collection of conifers, a Japanese themed rock garden, a library, a garden of herbs and a herbarium.
1. Palmengarten Frankfurt am Main, Germany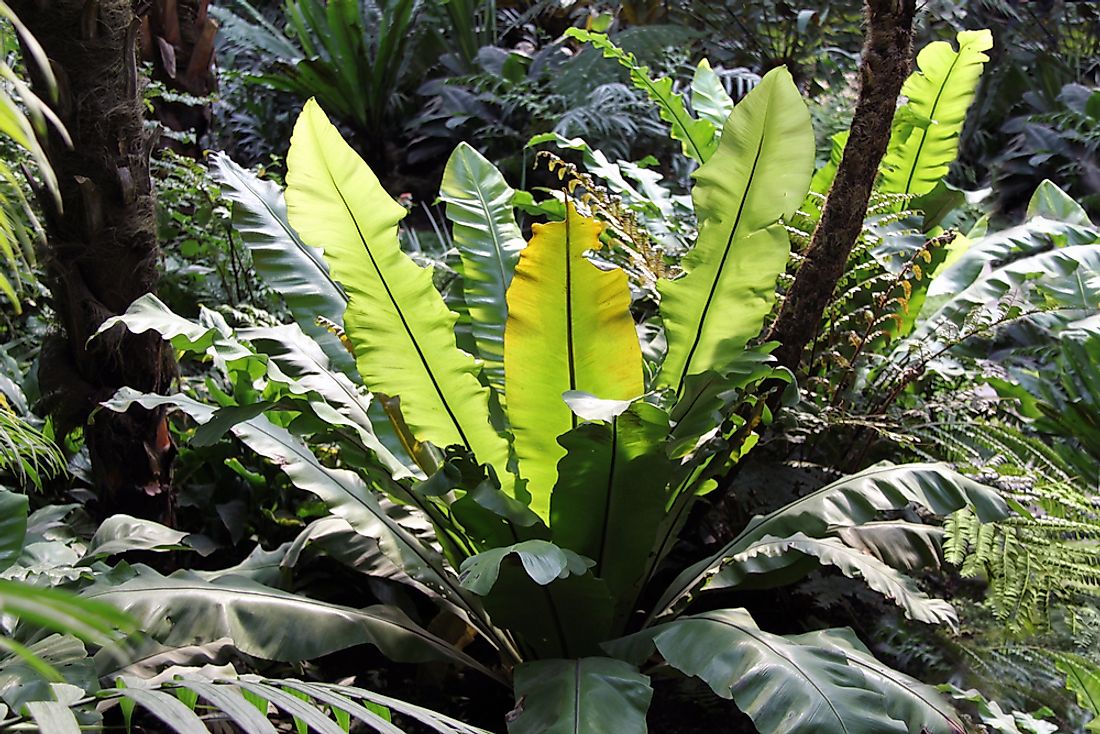 The garden has approximately 5,000 different kinds of flora with the highlight being a collection of 45 species of Rubus. The garden is divided into a geo-botanical section and an ecological and systematic collection section. The geo-botanical area is composed of meadows, an alpine garden, a pond, an arboretum, and a diverse collection of plants. The other sections feature endangered species, roses, medicinal plants, and ornamental and crop plants. The garden also has a greenhouse and a laboratory building.