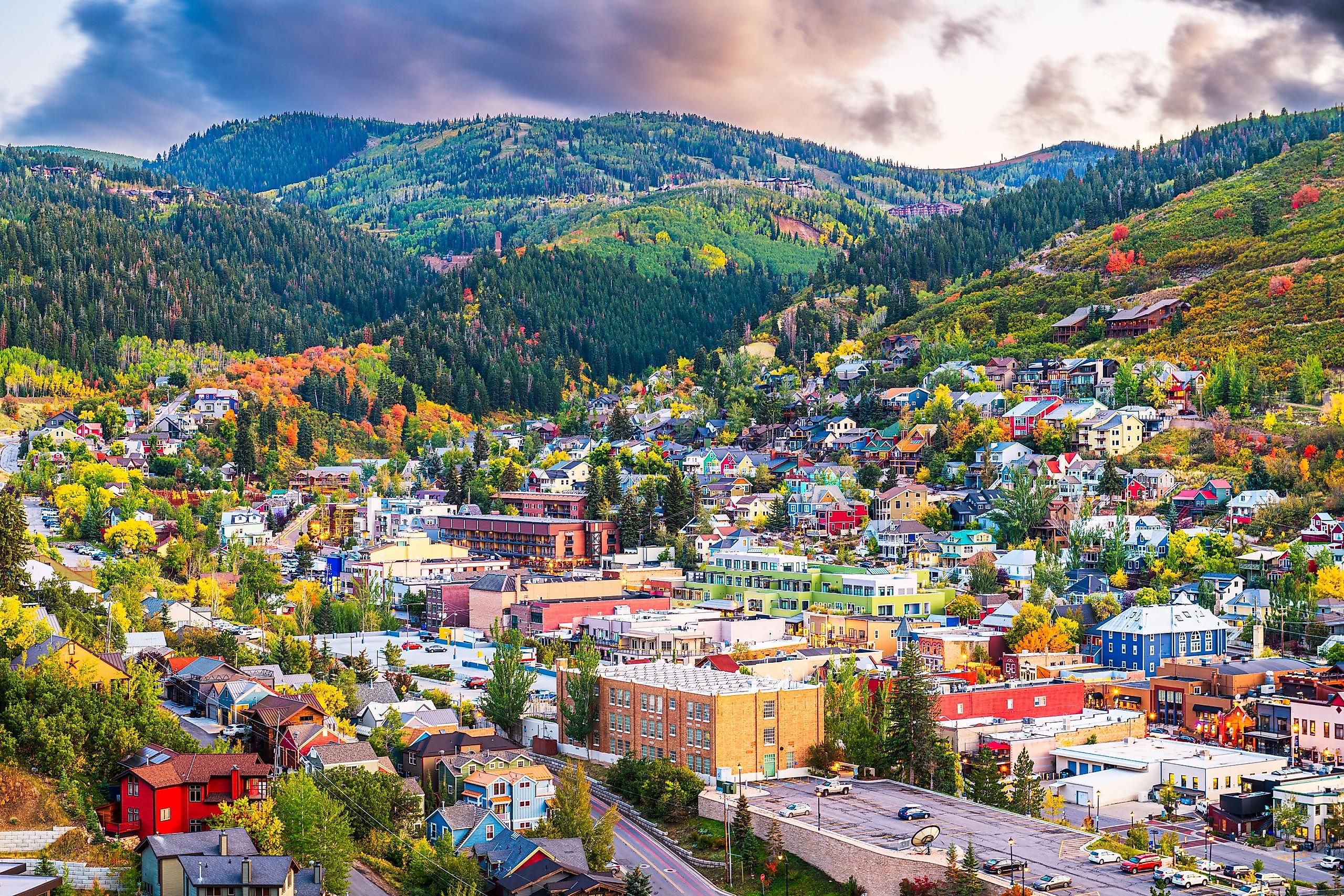 6 Most Charming Towns In the Rockies
At least 100 separate ranges comprise the Rocky Mountains, with four broad ranges including the Canadian Rockies and the Northern Rockies of Montana and northeastern Idaho. There are also the Middle Rockies of Wyoming, Utah, and southeastern Idaho, and the Southern Rockies in Colorado and New Mexico. The Colorado Plateau in the Four Corners region of Utah, Colorado, New Mexico, and Arizona is part of this incredibly picturesque range.
The Rocky Mountain Range is known for its grand vistas, epic hikes, and skiing galore at resorts. The continental divide runs through the Rockies, with a sprinkling of charming towns on both sides. These six charming enclaves within the sprawling northern mountain range are ideal for your next adventurous getaway.
Crested Butte, Colorado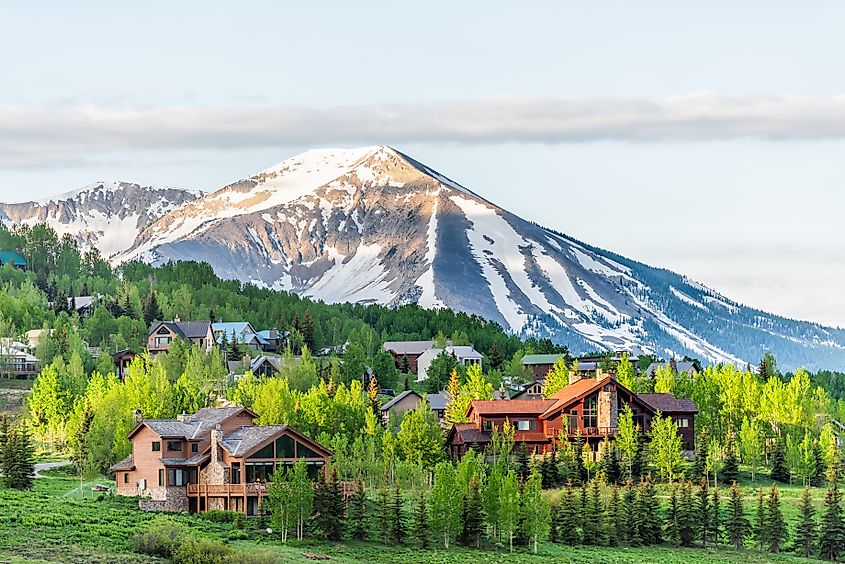 The "Wildflower Capital of Colorado," with a population of 1684, sits charmingly at an impressive 8,909 feet above sea level in Colorado. This small, sleepy mountain nest within the Rockies is famous for the many blooms that replace the snowy slopes upon the arrival of spring. This makes a trip to Crested Butte worthwhile in any season, despite the distance from Colorado's capital, Denver.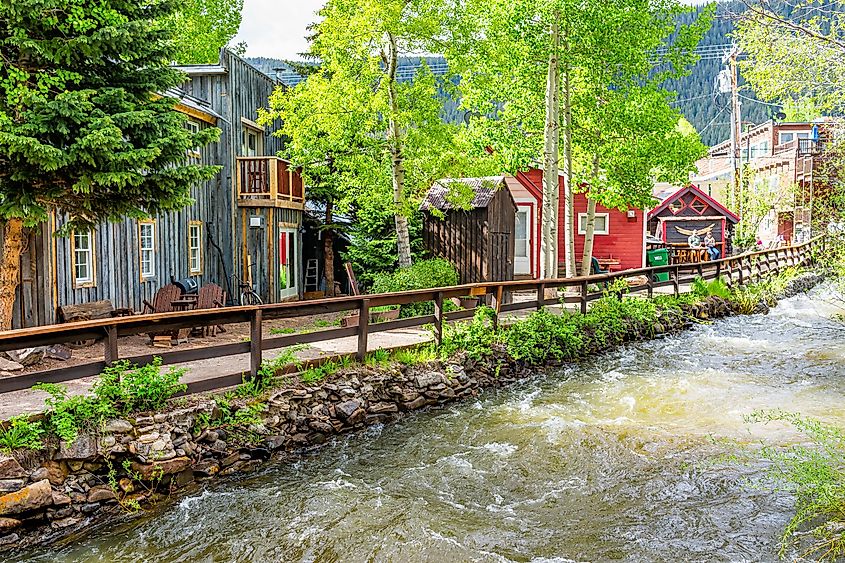 Make the 4-and-a-half-hour drive to the Rocky Mountains for stunning wildlife, hiking, and fishing during the summer. Take the familiar road in winter to enjoy some excellent skiing without crowds and plenty of snow. Let the high vistas and fresh mountain air seep into your soul and uplift your spirits anytime on a real getaway from the suffocating city.
Granby, Colorado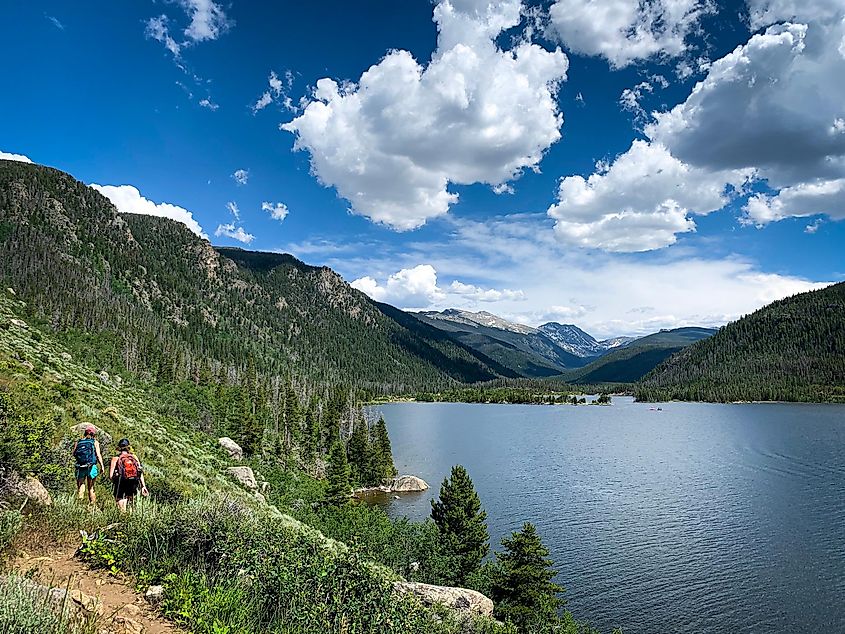 This tiny, charming town is a unique Rockies getaway anytime, with many signature events throughout the year. Immerse yourself in local vibes and culture at the "Largest Small Town Parade" in July, the Three Lakes Ice Fishing Contest in January, and return in June to "Ride the Rockies." You can also take up world-class golf during the summer at Golf Granby Ranch or Grand Elk Golf Course or relax while fishing within scenic vistas under the sunny skies. Hit up one of Grand County's authentic dude ranches with your family for some wholesome time spent indulging in the wild west vibe.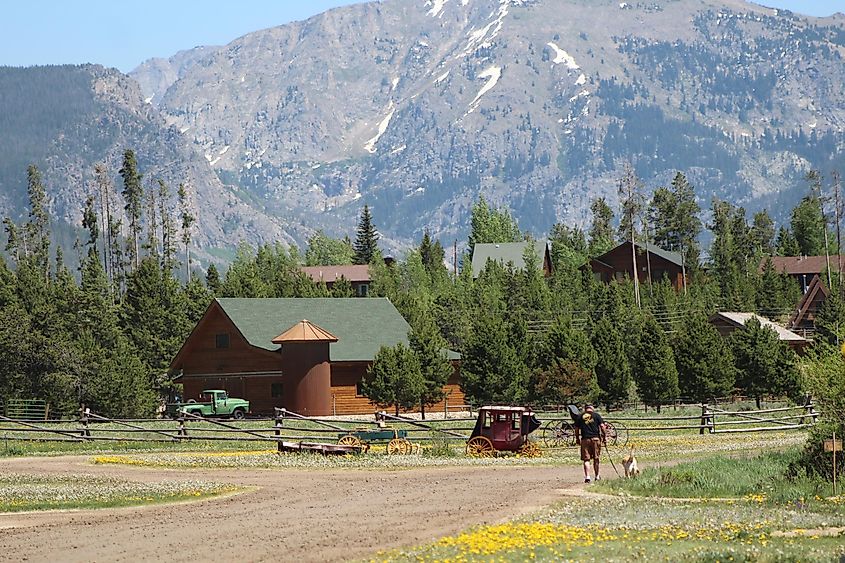 Granby sees fewer tourists than its larger brothers, with great skiing slopes and wintertime pursuits like cross-country trails at Granby Ranch or Snow Mountain Ranch that also offer dog sled glides through the untouched snowscape. There is no better way to relax amid pristine Rocky Mountain scenery than with a pole over some ice fishing. Regardless of your choice of pursuit, you will have incredible views of the Continental Divide. Take a fresh-air hike or drive in the views before checking out the town's charming main street with dining and shopping.
Jackson, Wyoming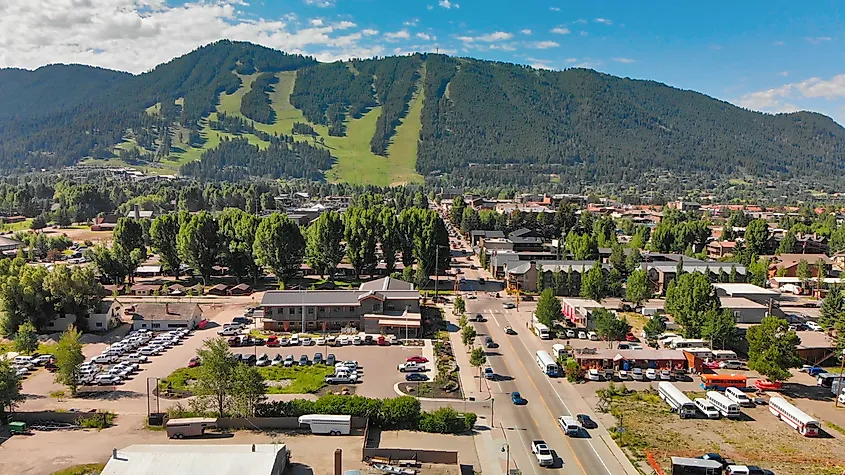 The bustling Wyoming town of 11,114 residents living at 6,237 feet above sea level is a top ski destination for all ages and levels. Jackson is your ultimate base getaway into the surrounding National Elk Refuge with the largest elk herd in the Jackson area, as well as the Grand Teton National Park and the Yellowstone National Park to the north. Stop by the impressive National Museum of Wildlife Art in town to get hyped on all the sights you may encounter through your park adventures.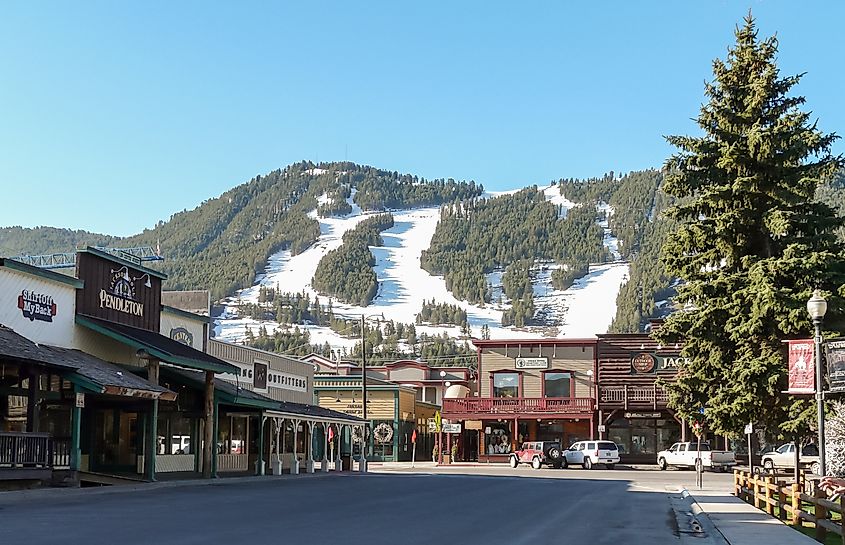 Seek moving elk antlers throughout the city while shopping along the street or from a window of a dining venue. Come skiing in Jackson Hole Valley at three renowned ski destinations: Jackson Hole Mountain Resort, Snow King Mountain Resort, or the Grand Targhee Resort, in the surrounding two major mountain ranges, the Tetons and the Gros Ventre. Have the time of your life, whether you are sightseeing the antlers that have nationwide media attention or enjoying crowd-less skiing at the Grand Targhee Resort in winter.
Park City, Utah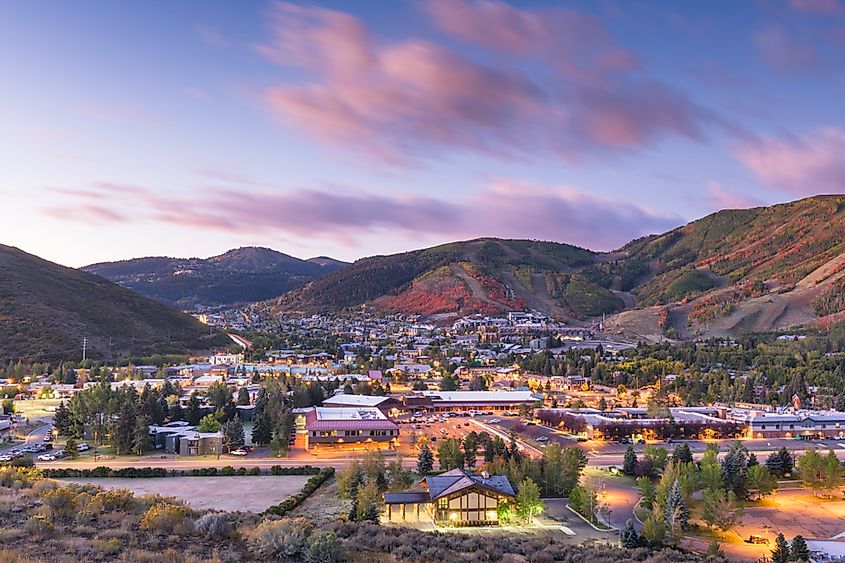 With a lively population of 8648, Park City is the famous Rockies' host of the Sundance Film Festival. Visit for this world-renowned music-filled event with fun, food, and celeb appearances amid mountain vistas from 7,000 feet above sea level. This Rocky Mountain town, on the south end of Snyderville Basin, promises spontaneous times amid memorable vistas.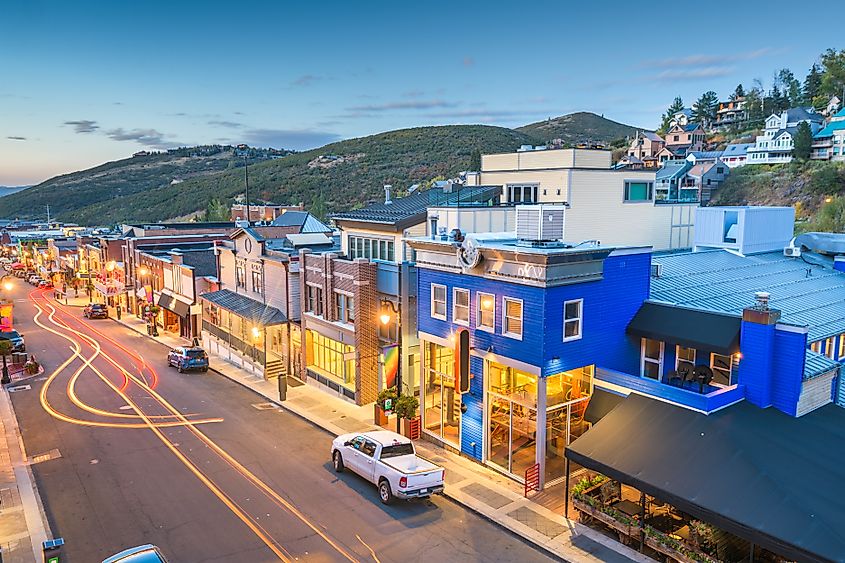 The town's Deer Valley Resort and Park City Mountain Resort are also home to the United States Ski Team, and they hosted skiing and snowboarding events in the 2002 Winter Olympics. Visit at your convenience for the nation's largest independent film festival, ski at two major resorts, or watch the Australian Freestyle Ski Team train.
Telluride, Colorado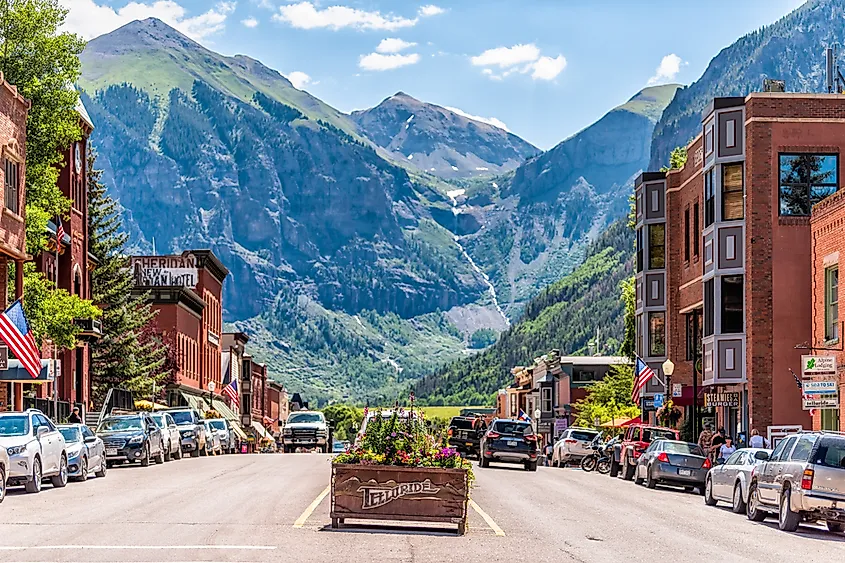 Telluride is your authentic mountain town, with a population of 2,691. Its famous location at 8,750 feet above sea level within the iconic Box Canyon draws tourists year-round to enjoy a variety of activities, events, and outdoor recreation. Seek your own adventure within the snow-capped peaks of the San Juan Mountain range, a high and rugged part of the Rockies. You will have stunning views through all pursuits, from epic skiing to strolls down a charmingly Old West downtown.
Stop by for one of the many top-notch music festivals like the Telluride Bluegrass Festival and Telluride Blues and Brews. Visit the lively town during warm seasons for the nearby Bridal Veil Falls or hit the Telluride Ski Resort in the wintertime. Enjoy a ride along the impressive aerial tramway through the canyon overlooking mining settlements dotting the hills. Telluride always has something exciting waiting for you, creating a pleasant anticipation while making the six-hour drive southwest of Denver that never disappoints.
West Glacier, Montana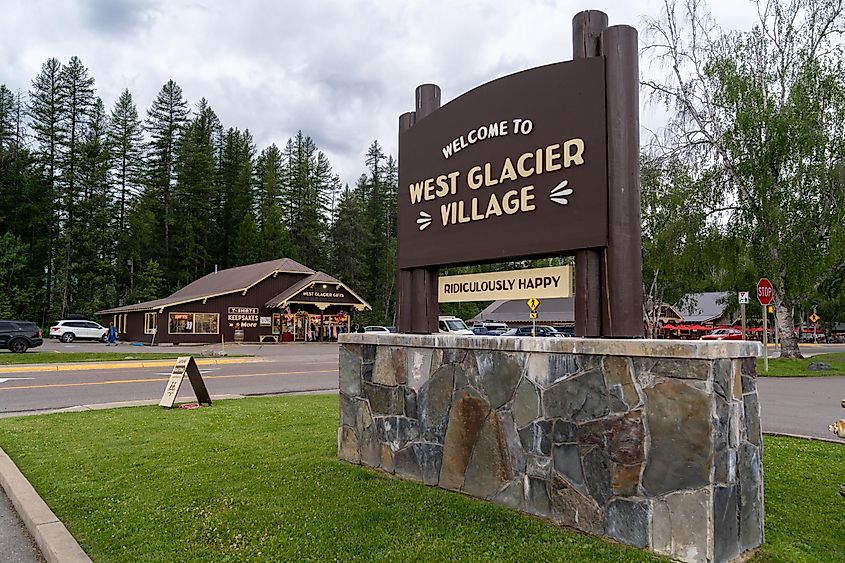 As a town that greatly relies on tourism, West Glacier, once known as Belton, bursts with efforts to charm its visitors. Enjoy new attractions every time you grace this small town with your presence amid the always stupendous vistas all around. Utilize its west entrance to Glacier National Park, a naturalists', explorers', and sight-seekers' playground. The charming town, at 3,169 feet (966 meters) in Montana's Rockies, with a population of just 219, caters to all with seasonal local businesses.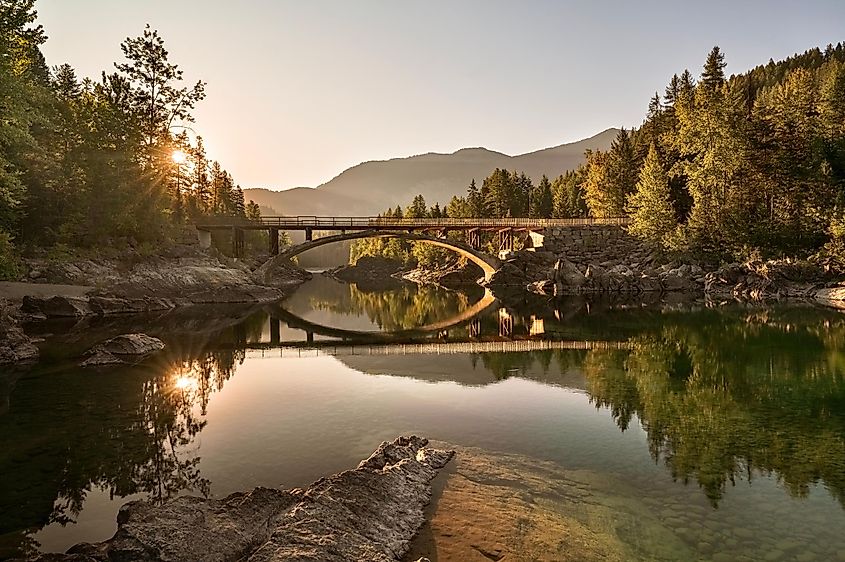 Visit during the popular summer season to find plenty to see and do around the Middle Fork Flathead River before delving into a set of adventures in the park. Come in winter and you will be treated like a long-lost friend with personalized services while you cozy up with a hot cocoa cup in a cafe or peruse through the charming shops for trinkets amid seasonal decorations. Stay at the infamous Belton Chalets from 1910, the first Great Northern Railway Hotel at Glacier National Park. This iconic National Historic Landmark is one of the state's grandest historic hotels.
The Takeaway
Both near and far from big cities like Denver, these scenic enclaves are your personal portal into the natural world, all worth your while. Explore the renowned Rockies range, along with many state parks around, and immerse yourself in various cultures, festivals, and attractions downtown.
Expand your horizons while skiing in the winter amid spectacular Rocky Mountain scenery, from past glaciation to volcanic activity, in this year-round adventure land. Visit in any season to dine and shop amid fresh mountain air, with the scenic range surrounding you with peaks exceeding 13,000 feet (4,000 meters) and great local relief of 5,000 to 7,000 feet.