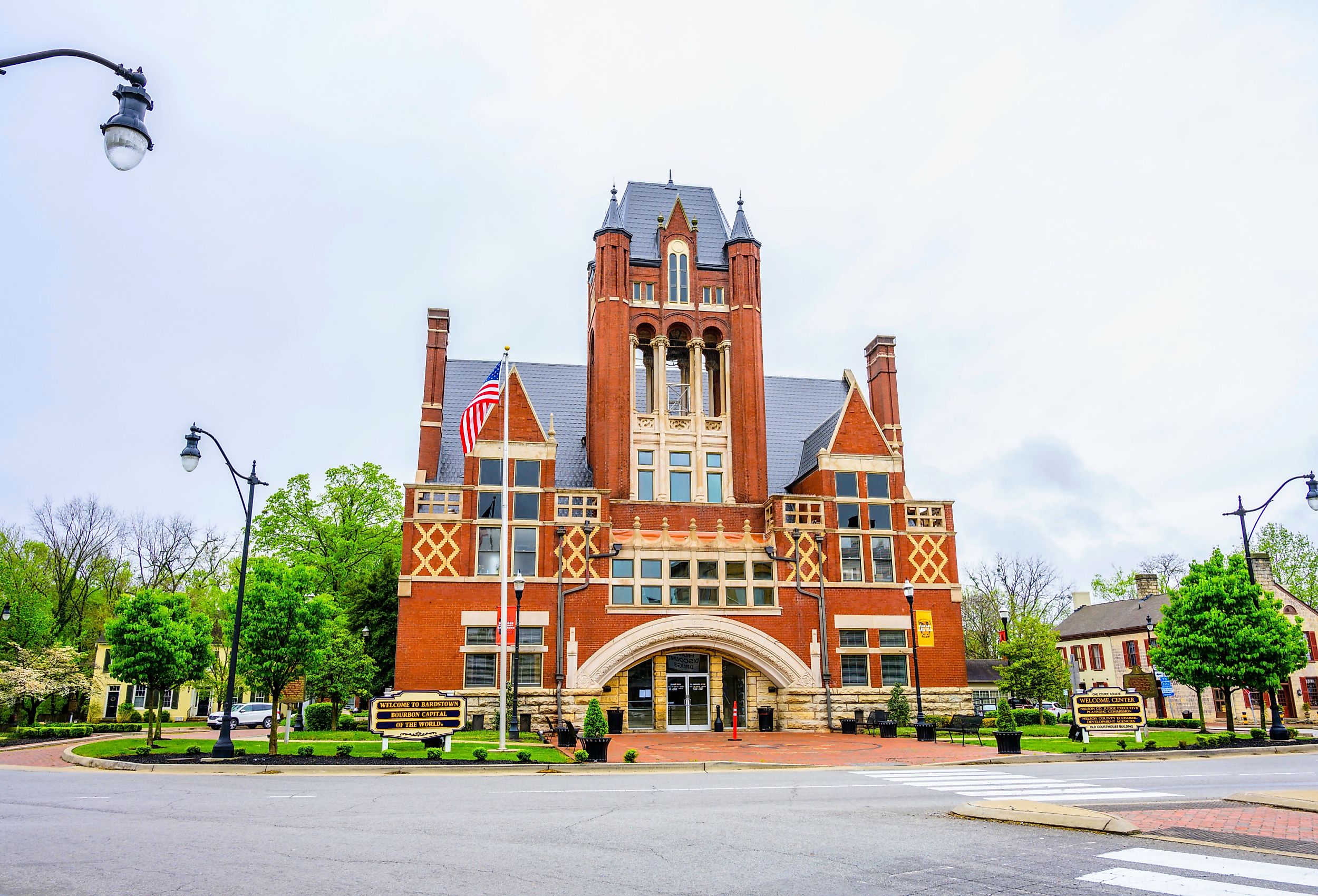 5 Most Underrated Towns in Kentucky
Bordered by the Ohio River in the north and the Appalachian Mountains in the east, Kentucky is in the southeastern area of the United States. It is home to the Kentucky Derby—the renowned horse race which occurs on the first Saturday in May—hosted in the state's largest city, Louisville. With stunning natural scenery, rich and deep history, and culture, there are many underrated towns in Kentucky.
Somerset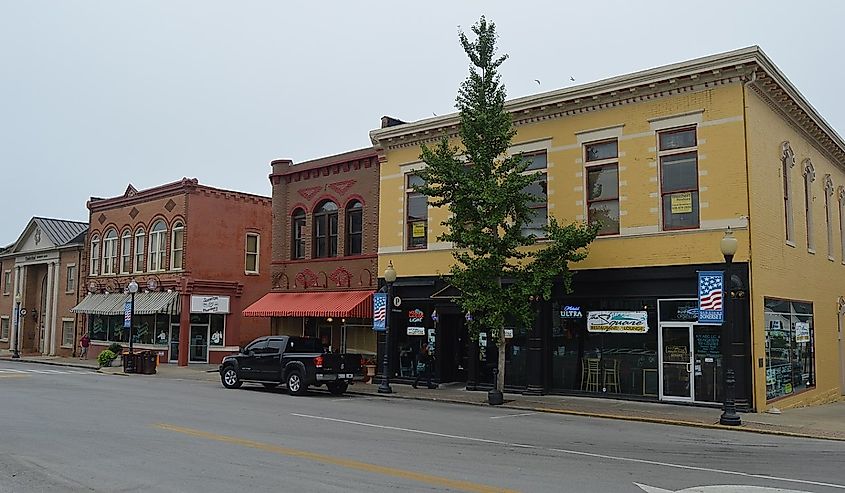 Somsert is on the northeastern edge of Lake Cumberland, and just west of the Daniel Boone National Forest which is a national forest system that manages more than 708,000 acres of land with a 2.1 million-acre proclamation boundary. Known for its abundance of outdoor recreation options, Somerset is the perfect destination for hiking and boating. Tourists also enjoy the vineyards in the area. For local produce, Burnett Farms is a lovely family-operated farm known for its produce, meats, and ice cream. In visiting this location, visitors have a chance to see how, and where their food is grown.
SomerSplash is a waterpark in Somerset that is open year round, with activities for the whole family that vary depending on the season. During the summer season, Somersplash boasts four waterslides, a lazy river, a wave pool, a wading pool, and an attraction called Kiddie Play which hosts more than 30 interactive features, including a dump bucket. During the winter season, Somersplash offers ice skating, firepits, s'mores, hot chocolate, and more! Needless to say that Somersplash has activities that the whole family will enjoy regardless of the season.
Shelbyville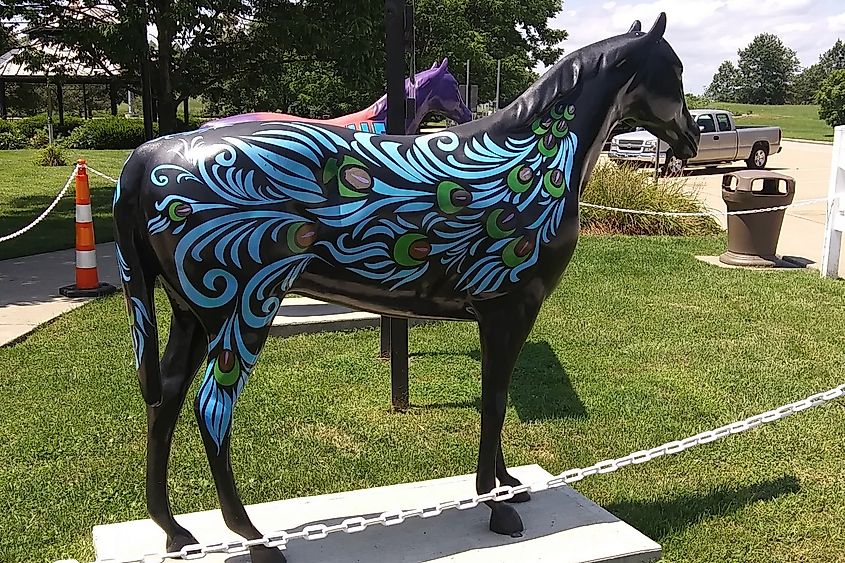 Known best for being an equestrian stronghold, Shelbyville has offerings for horse lovers and non-horse lovers alike. Home to over 80 saddle-horse farms, Shelbyville is often referred to as being the American Saddlebred capital of the world. With that said, non-horse enthusiasts can also find plenty to enjoy in Shelbyville, with features such as distilleries, wine tasting, outdoor activities, antique hunting, and fine architecture.
Gallrein Farms is another excellent family farm experience. Here, guests can tour the farmyard to learn about the production of their food. Additionally, Gallrein Farms features a petting zoo, which provides up-close, hands-on interaction with farm animals, which is a joy for children and parents alike. In town, Wakefield-Scearce Galleries houses high-end English antiques. The former girls' school is the dream oasis for antique collectors. Each of the many rooms hosts countless antiques, which are well worth visiting even without the intent to purchase.
Bardstown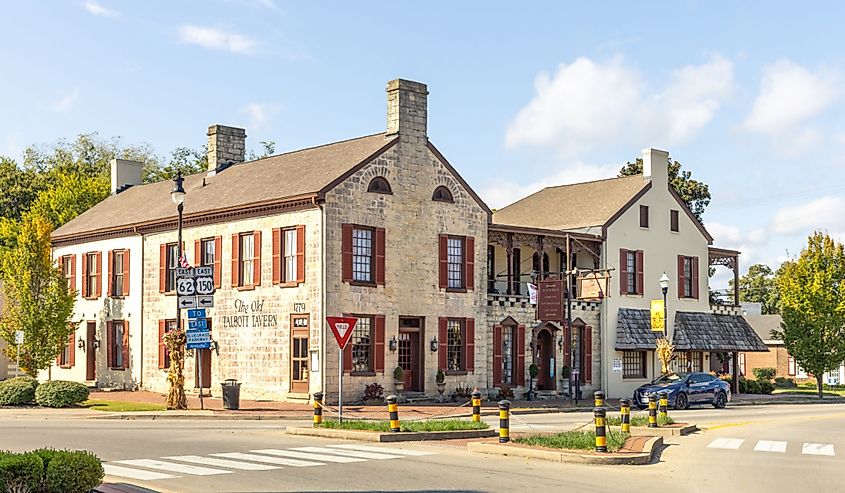 Settled in 1780 and deemed the Bourbon Capital of the World, Bardstown offers the ultimate bourbon getaway. Bardstown is also Kentucky's second-oldest city. If bourbon is not your thing, do not fret. Visitors of Bardstown can enjoy the experience simply for its history alone, with many of the city's structures being much as they were upon the city's settlement.
Bardstown Bourbon Company which is set on roughly 100 acres of active farmland produces some of the highest-quality bourbons in Kentucky. Pushing the boundaries through innovation while continuing to honor the traditional art of whiskey making, Bardstown Bourbon Company is an excellent destination for bourbon enthusiasts to learn more about the history and art of distillery.
My Old Kentucky Dinner Train is a vintage railroad car that offers a scenic two-hour train ride. This journey leads passengers through the beautiful, scenic Kentucky countryside while indulging in a three-course, gourmet lunch featuring a menu that boasts options from seafood to vegetarian options, delightful deserts, and options that kids will find enjoyable as well. In addition, the menu varies depending on the season, which keeps things interesting for the guests!
Berea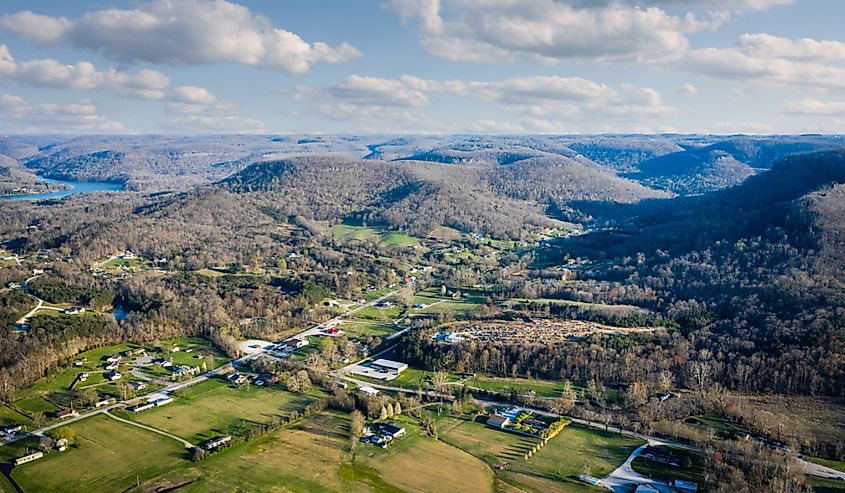 Known best for its arts festivals, historic restaurants, and buildings, and as home to a private liberal arts college—Berea College—Berea, Kentucky, holds the title of the "Folk Arts and Crafts Capital of Kentucky." The quaint city of Berea has outdoor activities that offer something for everyone, with plenty of hiking trails that vary in difficulty, biking trails, kayaking, and even golf.
The Kentucky Artisan Centre supports hundreds of Kentucky artists and businesses throughout the state by purchasing works from artists for resale. At the Center, there are special exhibits hosted throughout the year. These exhibits showcase Kentucky artist works through statewide calls for entry, and offer visitors of the Centre insight into the creativity, passion, and talent of Kentucky artists. Finally, artist opportunities at the Centre include demonstrations that offer visitors a view into the creative process of the individual artist. When available, these demonstrations occur on Saturdays and run from 10:30 am to 3:30 pm.
While in the area exploring and learning about the beautiful woods of Berea at the Berea College Outreach Centre is a must. The Centre also hosts regular events such as group hikes, educational hikes, and scavenger hunts.
Glasgow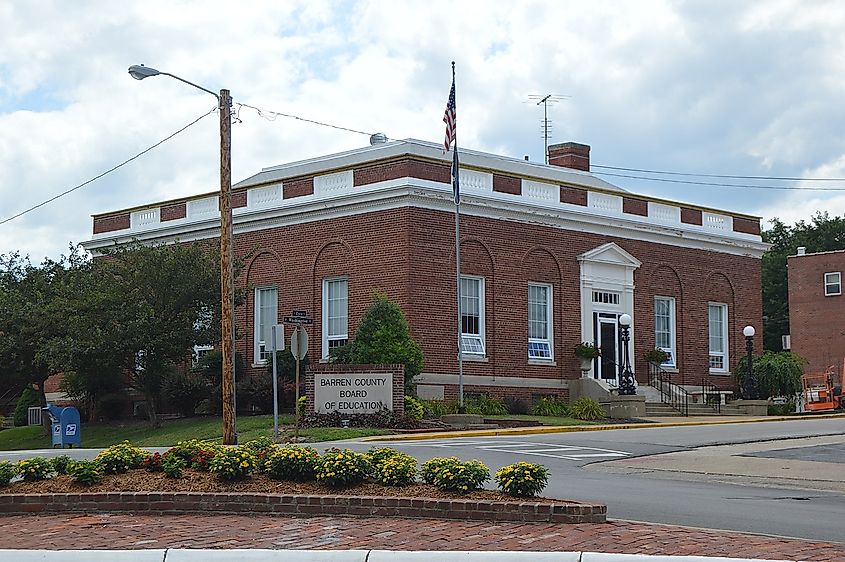 Glasgow, situated in Barren County, is best known for its annual Scottish Highland Games. According to The Progressive Farmer magazine in 2007, Barren County is the number one rural place to live. Established in 1799 by the Kentucky state assembly, there are many popular tourist stops in the area.
South Central Kentucky Cultural Center, also known as the Museum of the Barrens, is an excellent place for families. The museum highlights the history of life in the Barrens, which includes: Barren, Metcalfe, Monroe, Hart, and Allen Counties. These histories in exhibits give an insight into life in the settlement in the 1960s. In addition to museum exhibits, there is a genealogy library, a small gift shop, and an art and antique mall.
Ralphie's Fun Center is another family-friendly tourist stop that offers a wide range of games and activities in one location. The venue is home to an 18-lane bowling center with cosmic bowling, a 9-hole black-light minigolf course, arcade games, billiard and pool tables, concessions, inflatables, party rooms, a full-service Pro Shop, a skating rink, and a bouncy house, offering something fun for every age and skill level. The Center also is able to accommodate events for corporations, church groups, children and adult parties, and team-building events in six private rooms.
From sprawling forests to modern cities, Kentucky hosts destinations for everybody to enjoy. The Bluegrass State is home to many hidden gems and underrated towns surrounded by surreal natural landscapes and rich histories, waiting for you to explore.