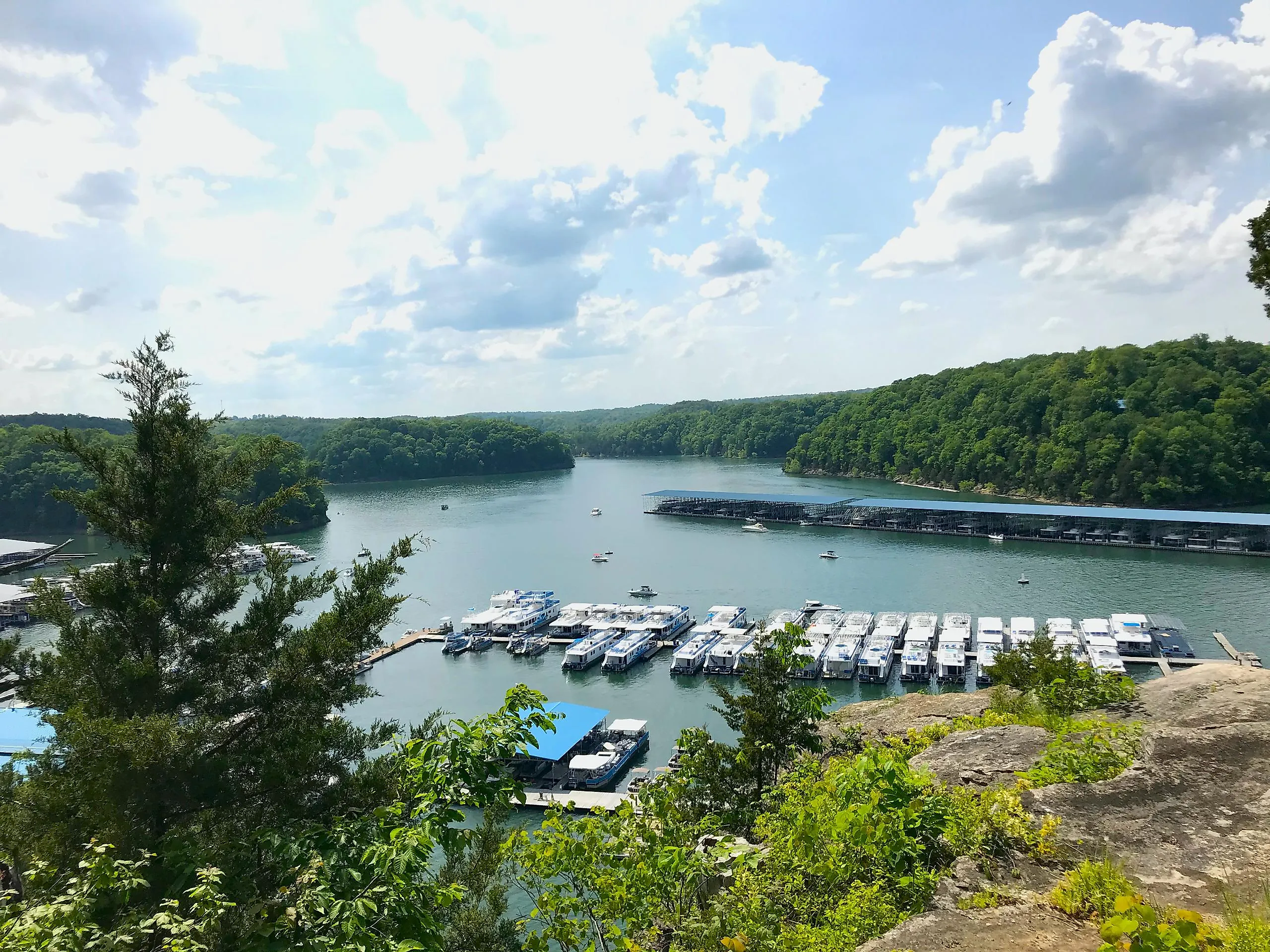 Lake Cumberland, Kentucky
Lake Cumberland is a reservoir spread across the Clinton, Russell, Laurel, Pulaski, and Wayne counties in the south-central portion of Kentucky, United States. Having a maximum water volume capacity of 6,089,000 acre-feet, Lake Cumberland is the nation's 7th largest artificial lake. The construction of this lake was primarily motivated by the need for flood control and hydroelectric power generation. Moreover, Lake Cumberland is renowned as the "Houseboat Capital of the World" since the houseboats on the lake draw thousands of tourists yearly.
About Lake Cumberland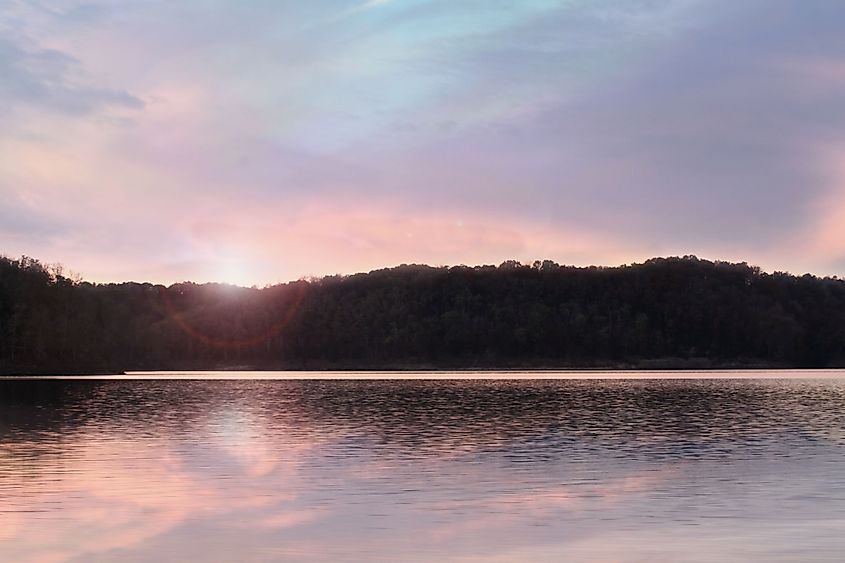 Covering a surface area of 265.2 sq. km, Lake Cumberland reaches a maximum depth of 60 m and an average depth of 27.4 m. The lake has more than 2,020 km of shoreline spread across five counties in the US State of Kentucky. The main lake is over 163 km long and 1.6 km broad at its widest point. Lake Cumberland serves as a major source of tourism and economic growth for Kentucky's south-central region. 
History Of Lake Cumberland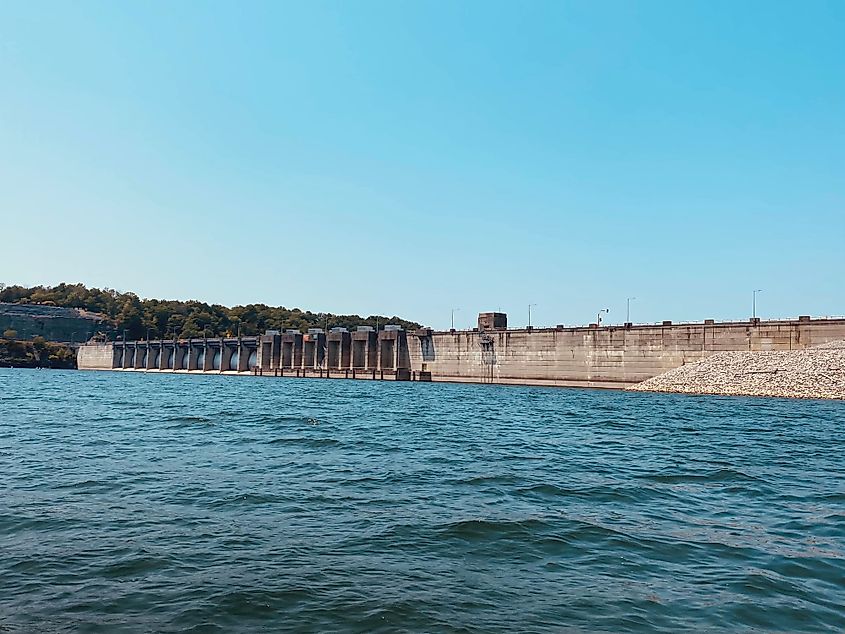 The area surrounding Lake Cumberland has a rich history dating back to 1748 until it was developed as a leisure park in 1950. That year, Dr. Thomas Walker, a well-known surveyor and adventurer led a group of hunters from Virginia through the Appalachian Mountains. Walker gave Prince William Augustus, Duke of Cumberland, the honorary name for a steep range of mountains his party traversed. Cumberland became the region's popular name. The "Cumberland River" was the name they gave to a picturesque mountain stream that crossed their path. 
In the 1950s, a dam was built over a significant portion of the Cumberland River, creating Lake Cumberland. It was first mainly constructed for flood control and hydroelectric power generation; therefore, its function was pretty practical. Over the years, Lake Cumberland became a mecca for recreational activities. Today, several fishes and other wildlife, including bald eagles, bears, and elk, that are found in the lake and its surrounding area, in addition to multiple waterfalls and endless coves, make it the most popular recreational destination.
Fishing In Lake Cumberland
Kentucky's Lake Cumberland is renowned as a fishing haven. Fish are abundant in the Lake Cumberland area's principal streams and their tributaries. Record-setting fish of all sizes have been collected from these stunning waters. Largemouth and smallmouth bass, Kentucky bass, white bass, walleye, trout, crappie, bream, etc., are available to anglers. Lake Cumberland is one of Kentucky's most fantastic lakes for boating and fishing because of its remarkably clean and deep waters, making it a renowned recreational lake.
Recreation In Lake Cumberland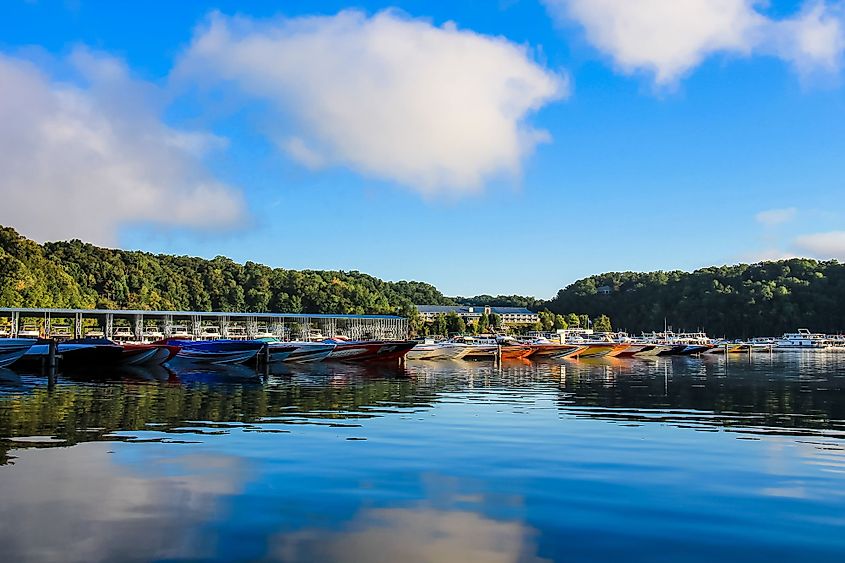 Rentals of houseboats are relatively common and provide visitors with housing as well as a means of getting about the lake to see the best sites. However, renting a kayak, jet ski, or a small speed boat offers one even more flexibility to travel around. The abundance of bird viewing and spotting chances surrounding Lake Cumberland appeals to the avian watching enthusiasts. 
The area surrounding Lake Cumberland is frequented by the red-tailed hawk, the American Kestrel, and many owl species, including the great horned barred and screech owls. The wood ducks, whip-poor-wills, mallards, and the green and great blue herons come during the colder months of fall and winter. On land, hiking along the stunning coastline or up into the bluffs is a favorite pastime of tourists. Two intermediate hiking paths are suggested for tourists, as they overlook old oak and hickory woodlands. From Memorial Day to Labor Day, horseback riding is also offered around the lake, and the golf course is open throughout the year.