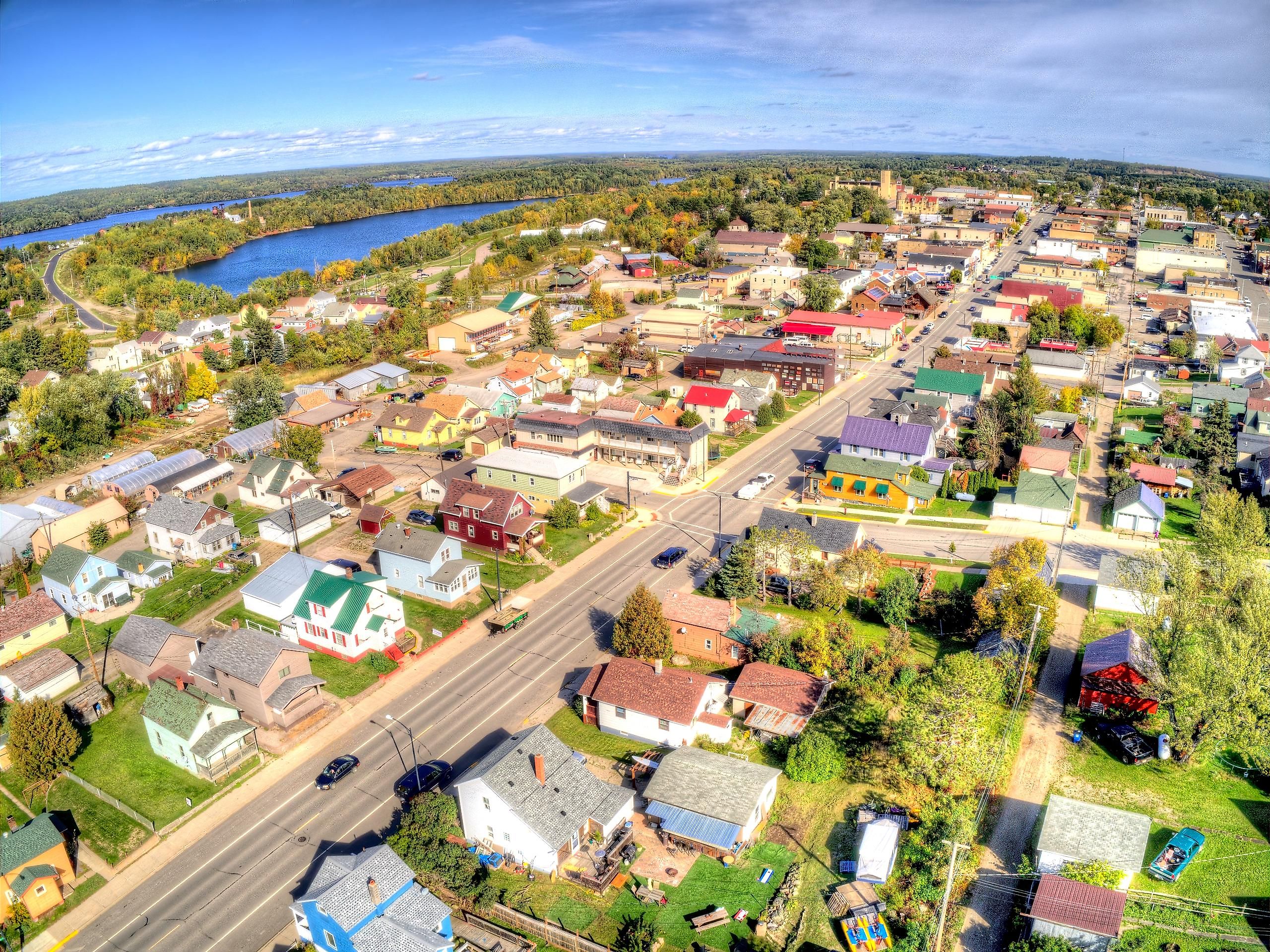 12 Unforgettable Small Towns To Visit In Minnesota
Welcome to a tour of 12 unforgettable small towns in Minnesota! As you travel through each town, you will feel like you have stepped back in time with their well-preserved historic buildings and main streets. You will also discover their deep cultural roots and connections to the land through mining, immigrant heritage, and outdoor recreation. Grand Rapids nestled in the Northwoods feels a world away yet has everything you need for a remote escape surrounded by forests and waterfalls. Excelsior on beautiful Lake Minnetonka retains its late 19th-century charm with antique shops, art galleries, and cafes along its walkable downtown streets. 
Ely in the Boundary Waters calls itself the "Gateway to the Wilderness" and is a paradise for canoeing, hiking, and camping amongst dense woods and clean lakes. Whether you are interested in history, arts, cuisine, or the great outdoors - Minnesota's small towns have it all and will leave you with unforgettable memories.
Grand Rapids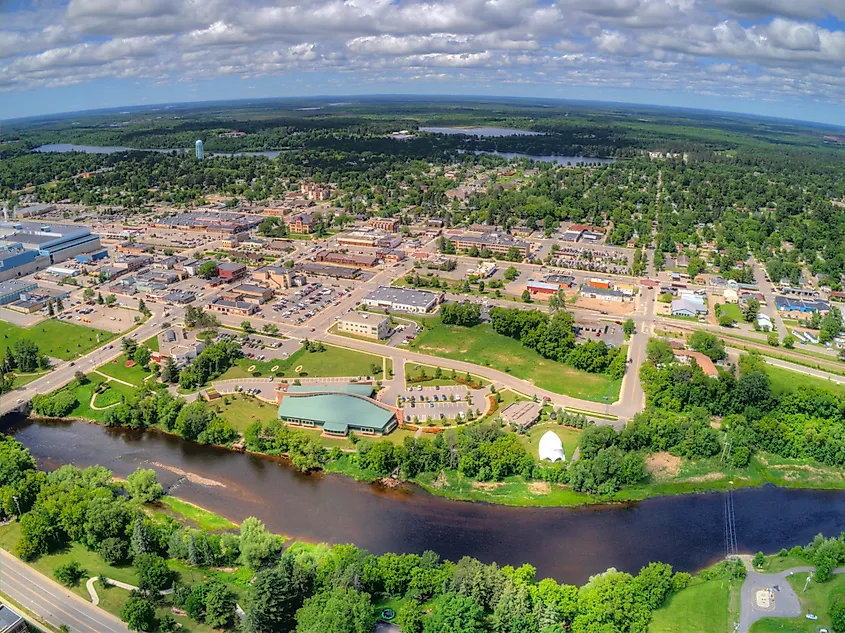 Grand Rapids, with a population of around 11,628 people, has maintained an authentic northern Minnesota atmosphere. Grand Rapids is surrounded by the beautiful hardwood forests and waterfalls of the Mississippi Headwaters region. In town, visitors will find walking paths along the river like The Forest History Center, local shops and galleries such as MacRostie Art Center and Judy Garland Museum, and numerous parks perfect for hiking or picnicking like Veterans Memorial Park and Suomi Hills Recreation Area.
You can also consider driving an hour to explore the scenic trails and camping at Itasca State Park. It's also worth stopping at the Mississippi Headwaters visitor center to learn about the unique geography and history of the area. Foodies will love checking out the locally-owned restaurants and bakeries in Grand Rapids like Forest Lake Restaurant for its steaks, and try the Rapids Brewing for any seasonal pizzas with a craft beer.
Excelsior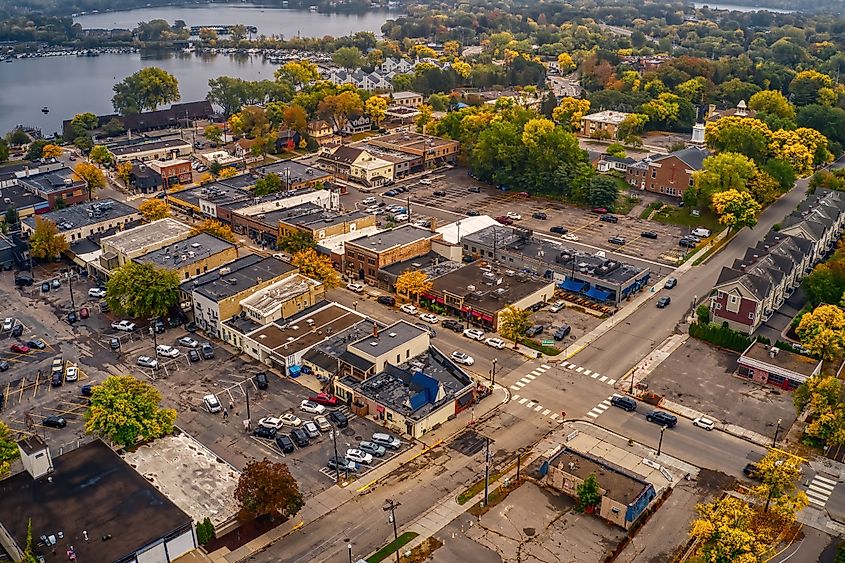 Picturesque Excelsior on Lake Minnetonka is quintessential old-fashioned Americana. With a population of only around 2,229, it has retained much of its late 19th century charm. Shop along Water Street, lined with independent boutiques like Brightwater Clothing & Gear, antique stores (Antiquity Rose), and cafes (318 Cafe). In the warmer months, you'll often find street performers or art fairs like Excelsior Art on the Lake, and Arts and Music festival, adding to the festive atmosphere. Be sure to stroll along the lakefront boardwalk and admire the lavish historic homes dating back to the town's heyday as a popular resort destination. Excelsior is also a top spot for launching boats, kayaks or canoes to explore hidden coves on Lake Minnetonka. 
Ely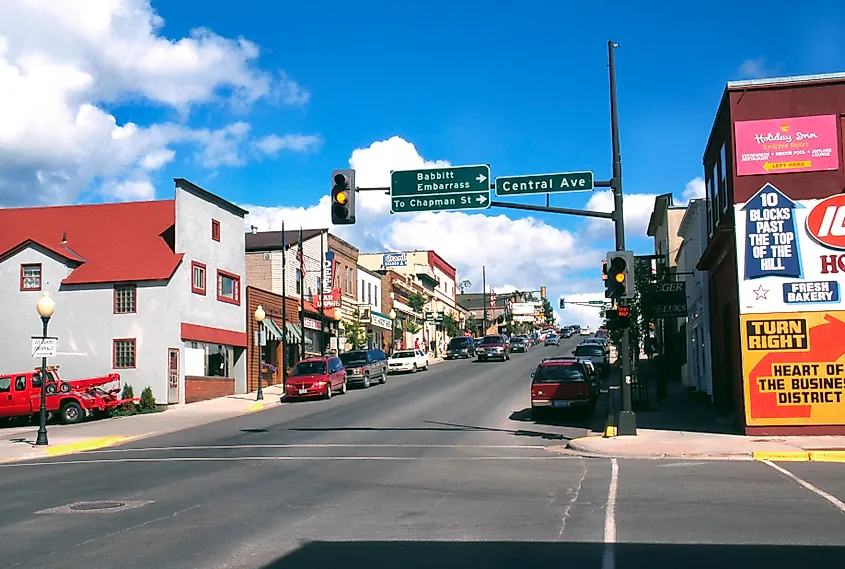 Located deep in the northern wilderness, Ely calls itself the "Gateway to the Boundary Waters." With just over 3,191 residents today, it has a rugged, Northwoods vibe. History buffs will appreciate touring the fire lookout towers of Eagle Mountain and Honeymoon Bluff and Vermilion Community College Museum with extensive Boundary Waters artifacts. Outdoor adventurists flock here year-round to canoe, hike and camp in the pristine Boundary Waters Canoe Area Wilderness, just a short drive away.
In town, visit the International Wolf Center to learn about efforts to preserve wolf populations. Ely hosts numerous festivals celebrating its mining and outdoors heritage, including the annual Harvest Moon Festival in summer. Stop in local cafes (Britton's Café)and restaurants (Insula Restaurant) serving up classic dishes like walleye, wild rice and blueberry pie. 
Red Wing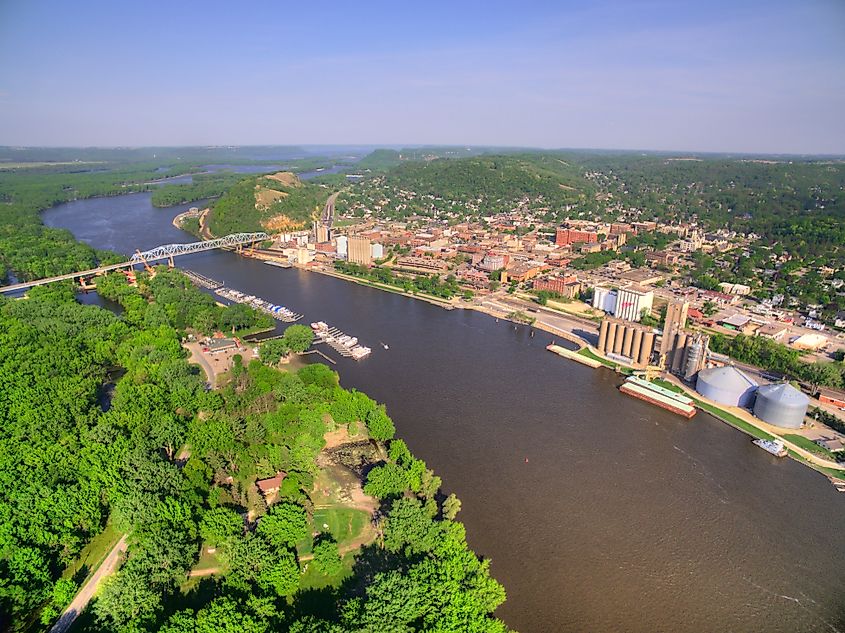 Along the Mississippi River about an hour south of the Twin Cities, Red Wing retains the historic charm that made it a vital river town in the late 19th century. With around 17,164 residents today, it maintains a rich small-town vibe. You can explore the Main Street lined with local shops (Uffda Shop for Scandinavian gifts), restaurants like Bierstube and the National Pottery Museum housed in a restored historic building. 
The city is most famous for manufacturing Red Wing Shoes, and their factory museum offers free tours daily. Be sure to visit exquisite rural Barn Bluff and take in views of the river valley. Nature lovers will enjoy hiking along the Barn Bluff Trail and keeping an eye out for eagles and other raptors. History buffs can check out Historic Fort Snelling, just upriver about an hour away, or tour splendid Victorian-style Goodhue County Historical Society. You won't want to leave Red Wing without stopping for homemade pie or breakfast at charming downtown cafes. 
Grand Marais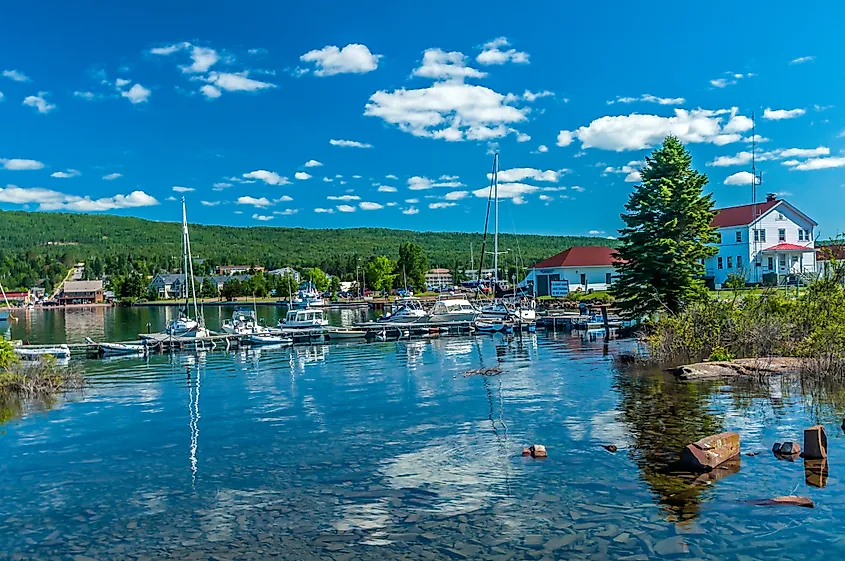 Right between Lake Superior and magnificent state parks on Minnesota's remote North Shore, Grand Marais is a remote jewel. With only around 1,334 year-round residents, it feels a world away yet has everything visitors need. Art lovers will find numerous galleries showcasing work by local artists, including the prestigious Grand Marais Art Colony. Outdoors fanatics can hike rugged trails like Superior Hiking Trail and Devil's Kettle Trail spanning miles along the shoreline into surrounding county and state lands. 
You an also poke around charming shops like Sivertson Gallery and The Beaver House, and cafes such as Java Moose and World's Best Donuts, gaze at the sweeping views of sea caves and cliffs, and watch for playful harbor seals and bald eagles along the shore. In summer, be sure to attend one of the many festivals such as the Grand Marais Arts Festival. 
New Ulm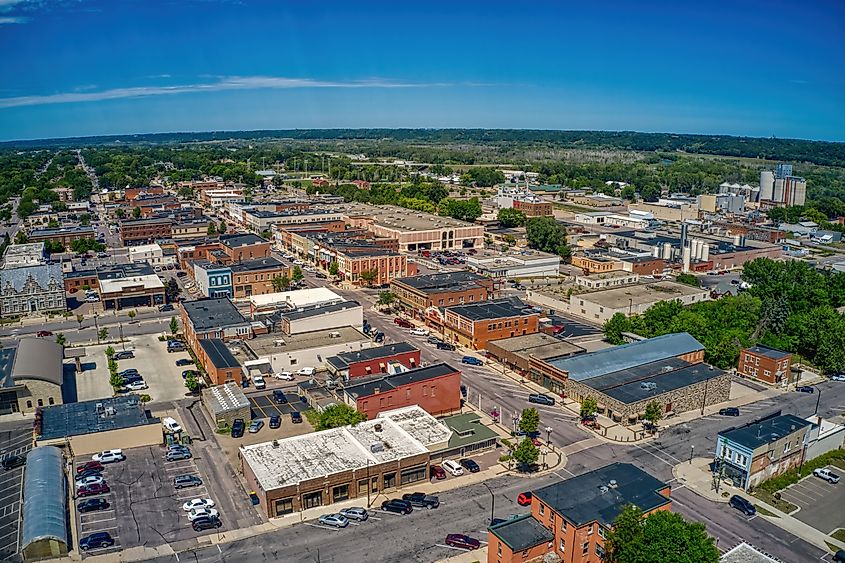 Alongside the Minnesota River about 97 miles south of the Twin Cities, New Ulm has a charming small-town vibe yet big Central European flair with around 14,038 residents. As the state's second-largest German immigrant settlement, the cultural influence is quite evident. Wander historic Schell's Brewery which has operated since 1860, check out the German-style buildings downtown including Immanuel Lutheran Church and browse the shops along N. Minnesota St.
History aficionados will love touring the brownstones and places like Cook County Historical Society and Museum and Blandin House, chronicling events of the Dakota War of 1862 and learning how the town was founded by German pioneers in the 1850s. New Ulm hosts an authentic and lively Oktoberfest celebration each autumn. Its scenic riverside parks like Flandrau State Park make it a great base for exploring the nearby scenic bluffs and hills.
Lanesboro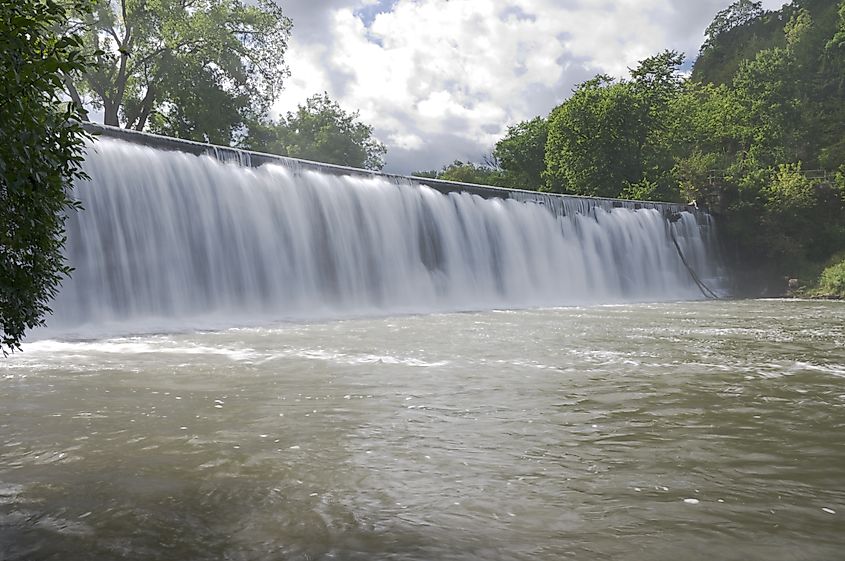 Lanesboro is a scenic town of just over 711 residents located in southeastern Minnesota along the Root River. This quaint riverside community has maintained much of its 19th century architecture and charm by preserving its historic architecture, promoting local businesses, and fostering a strong sense of community. A central attraction is the Boathouse redevelopment complex which houses restaurants, shops and events spaces, including Granny's Ice Cream Parlor and The Gifted Gardener, in restored historic buildings. Nature lovers will appreciate the miles of trails along the Root River and Whipple Creek for hiking, biking and birdwatching. 
Don't miss a show at the Historic St. Mane Theatre, a beautifully preserved 1897 opera house. Foodies will want to stop at the weekly farmer's market or sample baked goods, pastry and sandwiches from the Lanesboro Pastry Shoppe. Lanesboro's peaceful setting and prosperous downtown make it a relaxing escape from city life.
Henderson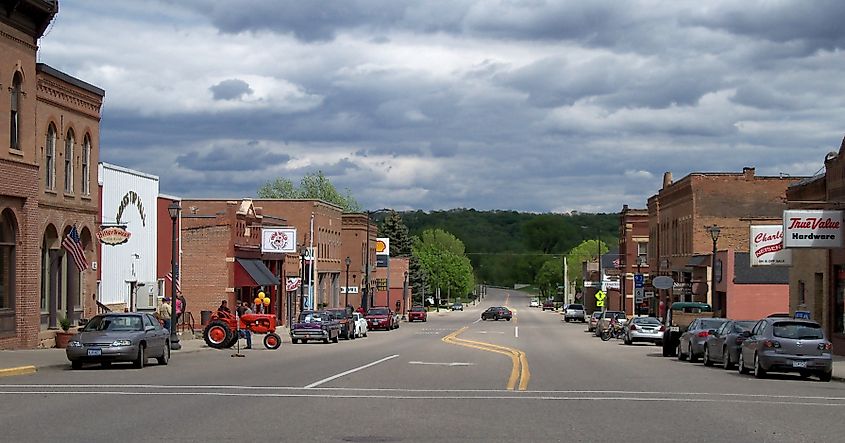 Henderson is an arts and cultural hub situated among the bluffs and valleys of southwestern Minnesota. The town dates back to the 1850s and has worked to maintain its small town feel despite growth. A major draw is the Allansons Park just outside of town, featuring scenic hiking trails through rugged terrain with amazing views. Music fans will not want to miss a show at the Historic Palace Theatre, a fully restored vaudeville era venue. 
Wandering through Henderson's downtown reveals charming architecture, independent shops, and nearby eateries such as Lau's Czech bakery renowned for its Czech pastries. The Minnesota Marine Art Museum in nearby Minneapolis is also worth visiting to learn about the significant Swedish immigrant history in the region. 
Biwabik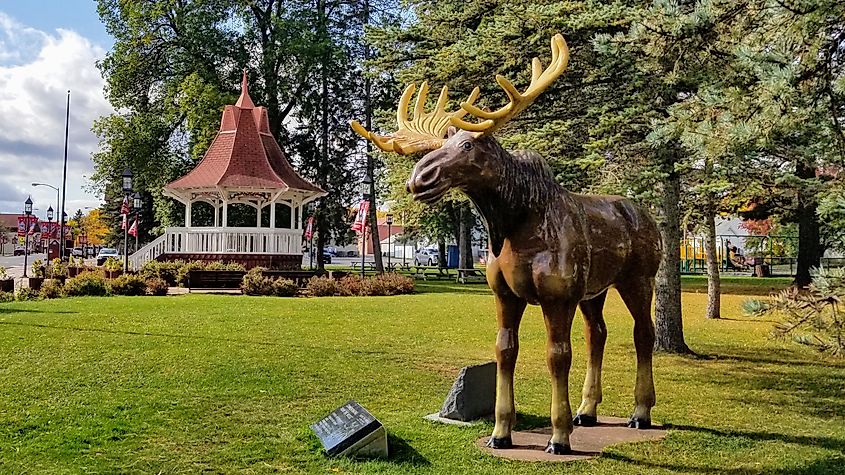 Nestled amongst the Iron Range's dense woods and lakes lies the town of Biwabik. As one of the earliest Iron Range towns established in the late 19th century, it offers a glimpse into the area's mining past. The Biwabik Museum contains exhibits highlighting the Rise and Fall of the Iron Mining Industry and Ojibwe heritage. A short walking path leads to the easily accessible Corsica Pit Mine where the rusting remains of mine carts, rails and buildings can be explored. Nature lovers will want to spend time canoeing, fishing or hiking the scenic trails winding through Superior National Forest which surrounds the town.
Pipestone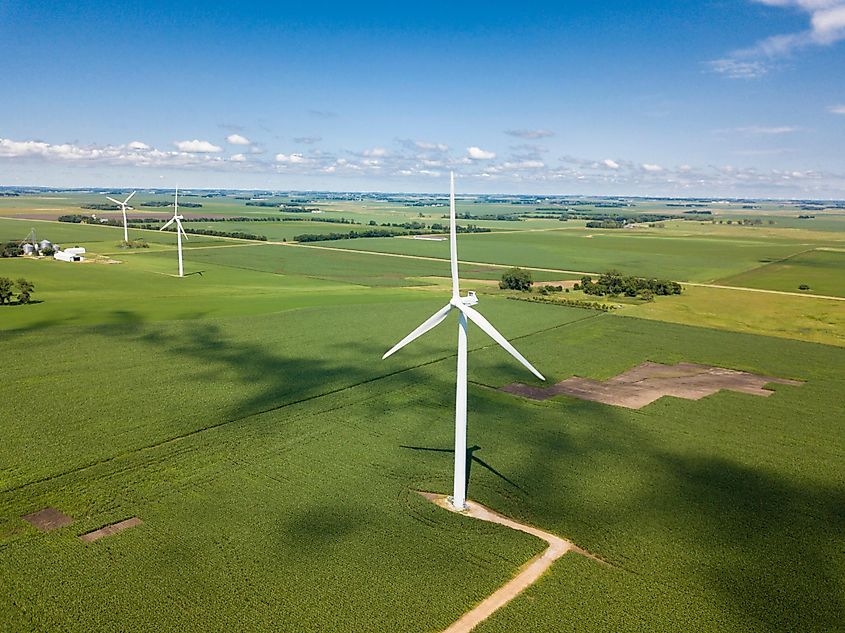 The town of Pipestone, in the hills of southwest Minnesota, is home to one of the most sacred sites in Native American history - the Pipestone Quarry. For centuries, Indigenous peoples have journeyed here to extract the unique red catlinite stone used to carve ceremonial pipes. Today the Pipestone National Monument preserves the quarry as an active spiritual site. Visitors can learn about the quarry's cultural and historical significance at the visitor center and monument trails. Pipestone also has an engaging downtown with art galleries, shops, and top-rated restaurants like Pizza Ranch serving regional specialties. Don't miss the annual Indigenous Day celebration held each October highlighting Native American art, dance and culture. 
Stillwater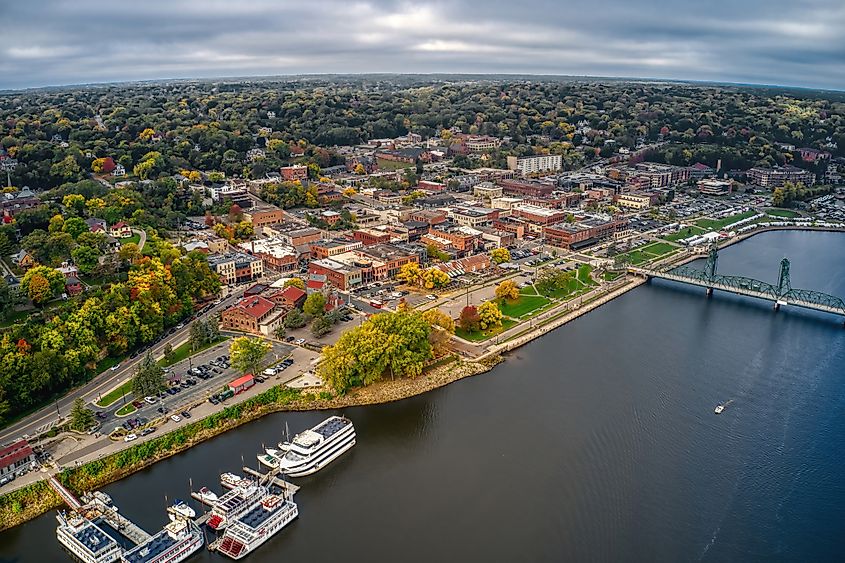 Stillwater is one of the most charming small towns in Minnesota, situated along the beautiful St. Croix River. As one of the earliest settlements west of the Mississippi River, it retains significant 19th century architecture in its downtown lined with boutiques, art galleries and cafes, namely Lolito, Alfresco, Gammy and Gumpy's Creamery. History buffs can explore the Stillwater Lift Bridge and Prisoner of War Museum chronicling its role during the Civil War. 
Outdoor enthusiasts will find miles of trails, prominently Brown's Creek State Trail and The Loop Trail, along the riverway for biking, hiking and birdwatching. Anglers will want to try their luck fishing for walleye, smallmouth bass and muskie at St. Croix River. Spare an afternoon to browse galleries along Main Street or sample craft beers at many local breweries. With award-winning restaurants (The Tilted Tiki), bed and breakfasts (Cover Park Manor, Water Street Inn), and picturesque riverfront parks (Teddy Bear Park, Stillwater Veterans Memorial), Stillwater is an ideal weekend getaway bursting with small town charm and beauty.
Wabasha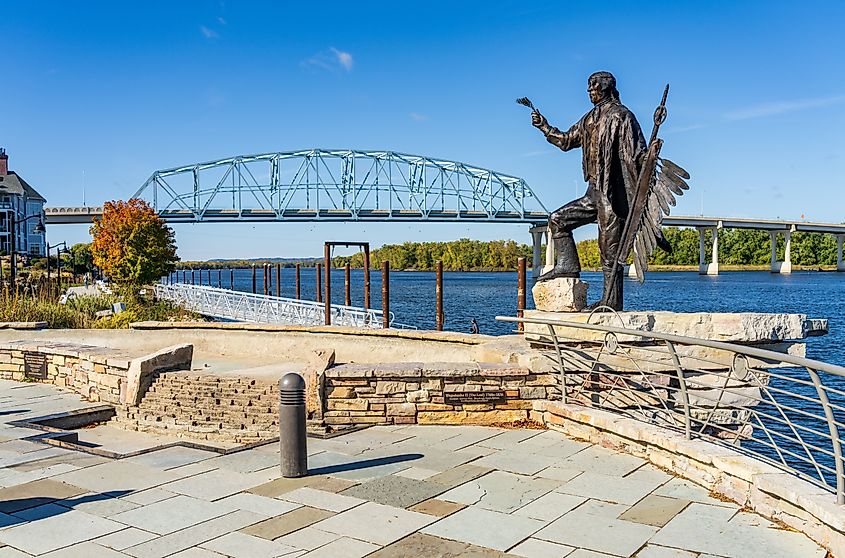 On a bluff above the Mississippi River lies the scenic town of Wabasha. As one of the best preserved 19th-century river towns in the Midwest, its downtown contains numerous buildings, including Anderson House and the National Eagle Center, listed on the National Register of Historic Places. A highlight is the Great River Road National Scenic Byway winding along the cliff tops offering panoramic views stretching for miles. History buffs can tour landmarks like the 2010 Wabasha County Courthouse. 
Nature enthusiasts will appreciate Wabasha's natural attributes including the forty-minute away Great River Bluffs State Park and the public beaches along the river perfect for lazy afternoons. You should not miss educational programs and live raptor shows at the 2000s National Eagle Centre, a restored vaudeville landmark. With charming bed and breakfasts like the Anderson House, and acclaimed restaurants like Olde Triangle Pub specializing in delicious Irish food, Wabasha is a highly recommended Mississippi River escape.
A trip through Minnesota's small towns is a journey through the heart of authentic Midwest living. From the German heritage reflected in towns like New Ulm to the rugged mining culture preserved in places like Biwabik, the character of each place is rooted deeply in their history and connections to the land. While maintaining traditional small town values, they also offer an impressive mix of natural attractions, cultural sites, locally-owned shops and restaurants. Spending time exploring these lesser-known hidden gems is a great way to experience a side of Minnesota beyond its major cities. You will gain a new appreciation for the state's regional diversity and understand why locals are so proud to call these charming communities home.