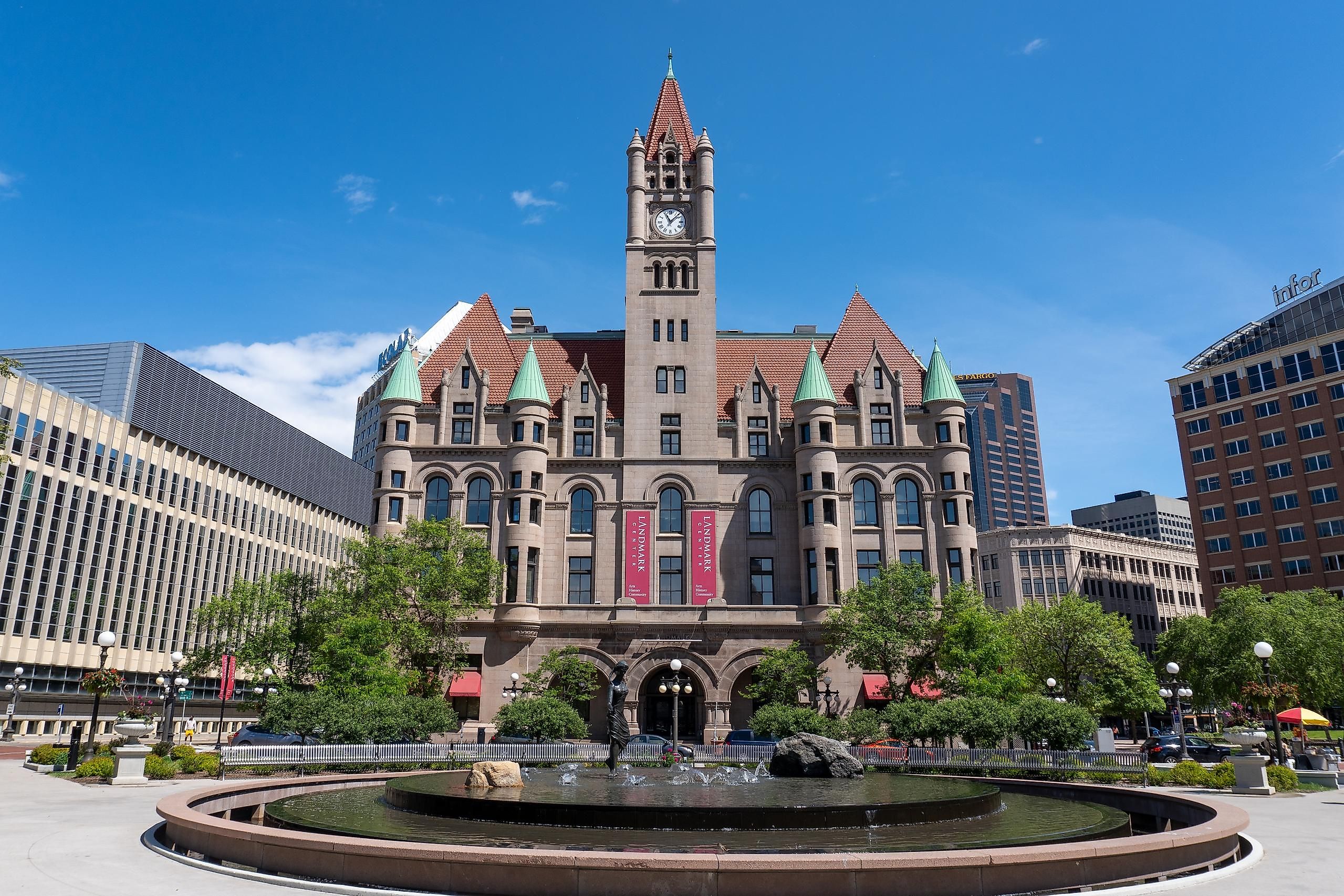 8 Oldest Founded Towns To Visit In Minnesota
Ever wondered what it was like to live at the turn of the 20th century, participate in a potato-themed festival, or attend a 100-mile garage sale? Interested in getting wined and dined along the picturesque Mississippi River, touring historic cities, or sampling international flavors by renowned chefs? You will find all of these things and more in these oldest towns in Minnesota, full of things to do and histories to learn!
Wabasha, Minnesota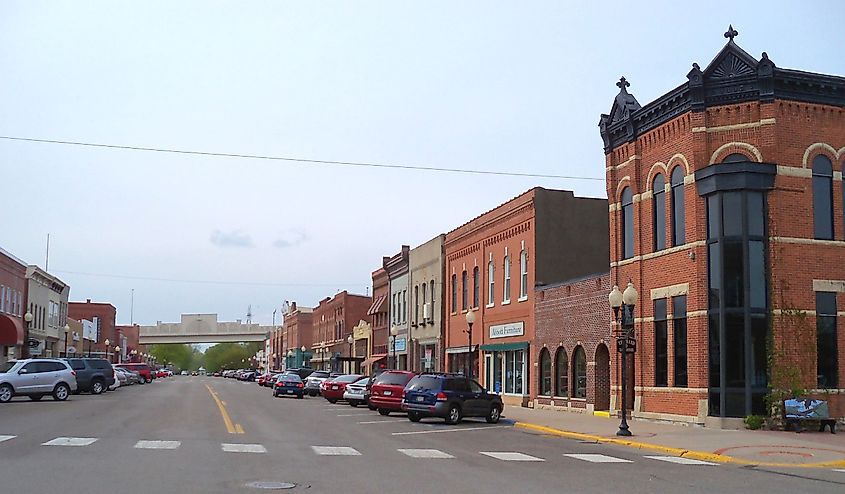 Named after Chief Wapashaw of the Sioux, Minnesota's oldest town, Wabasha, was established in 1830 through a treaty with native tribes at Prarie du Chien. Lumber and clamming were popular industries at the time, amplified through the use of steamboats as transportation and, later, railroads. By the early 1900s, Wabasha was a fully established town with schools, banks, and churches. As the nesting ground of the American Bald Eagle, Wabasha opened The National Eagle Center, a great place to learn about America's national bird through interactive exhibits and classes. As for things to do around town, Wabasha has no shortage of unique events and festivals, like the Kellogg Watermelon Festival and the 100 Mile Garage Sales. There are also plenty of activities for fans of the outdoors, like Wabasha's municipal swimming pool, Coffee Mill ski resort, and Coffee Mill's 18-hole golf course!
St. Paul, Minnesota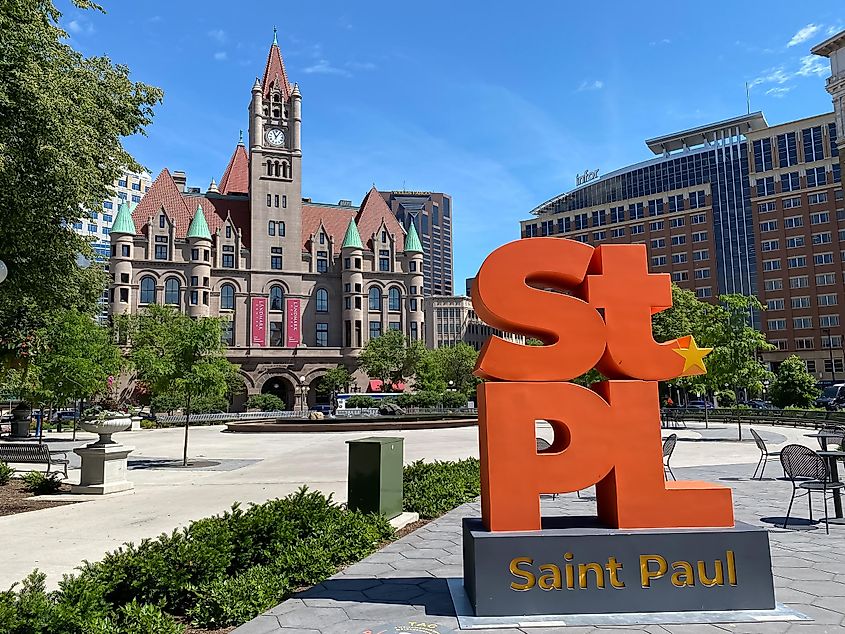 Founded in 1838 and named the capital of Minnesota in 1849, St. Paul was and has remained an important commercial and political power in the state. The Northern Pacific Railway and the Great Northern Railway allowed the livestock market and meatpacking industries to flourish, bringing in plenty of business for the city. Although the city was soon to gain a reputation as "a safe haven for gangsters", today, many of their old haunts have become popular tourist attractions! St. Paul also boasts many excellent schools, such as Metropolitan State University, Macalester College, Concordia University, and the University of St. Thomas. This vibrant city is home to many international flavors and renowned chefs; for dinner, try out Kalsada, Chef Leah Raymundo's restaurant serving Filipino cuisine, or Bole Ethiopian Cuisine, owned by Chef Rekik Abaineh.
Stillwater, Minnesota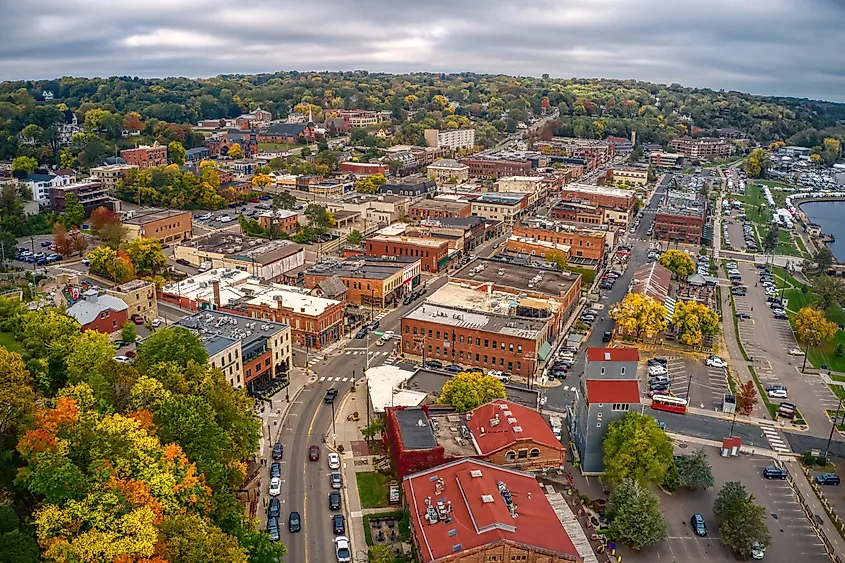 Although it is not the oldest city in the state, as it was founded in 1843, Stillwater is largely considered to be the "Birthplace of Minnesota," as it is where the first territorial convention took place to grant Minnesota its statehood. Similar to Wabasha, the lumber industry was instrumental in bringing this city to the economic forefront; the Stillwater Lumber Company was one of the biggest mills all across America, right on the picturesque Dt. Croix River, this historic town is perfect for sightseers. Yachts, trolleys, and even gondolas offer stunning tours of Stillwater, where you can see historically preserved bridges, buildings, and homes. After a long day of touring the city, grab a refreshing drink at one of Stillwater's many great breweries or wineries, like Rustic Roots Winery, Thor's Hard Cider, or Lift Bridge Brewery.
Richfield, Minnesota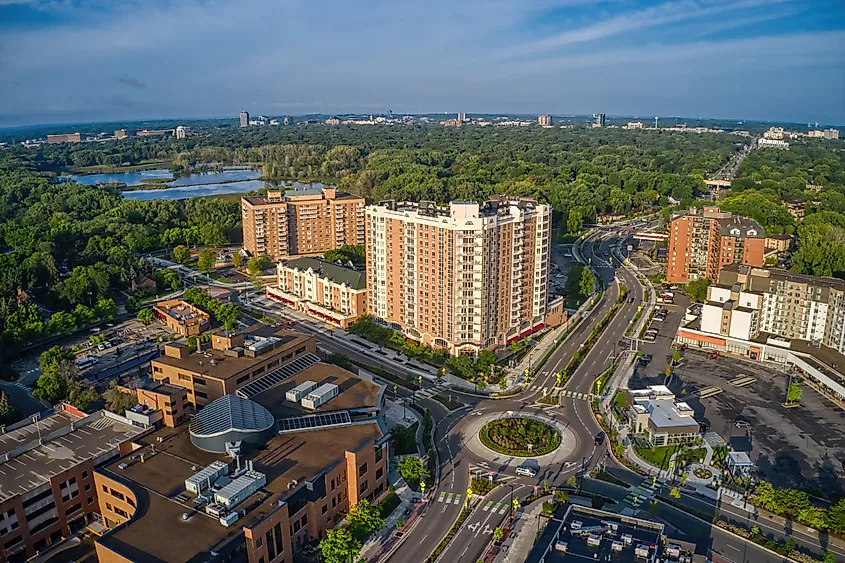 Founded in 1850, Richfield, Minnesota, had to wait a long time before it was officially established in 1908. After World War II, Richfield had a huge population boom, as returning veterans chose this beautiful suburban town to settle down in with their families. Fun fact: Best Buy, founded in Minnesota in 1966, is headquartered right in Richfield! Today, Richfield boasts over 460 acres of public parks, filled with awesome amenities like skating rinks, swimming pools, and walking trails. If you are looking to get more involved in this lovely community, be sure to check out the Richfield Farmer's Market in Veterans Park on Saturday mornings, full of unique local vendors like Cakesicles by Heather Martha and Tosca Artisan Crafts.
Winona, Minnesota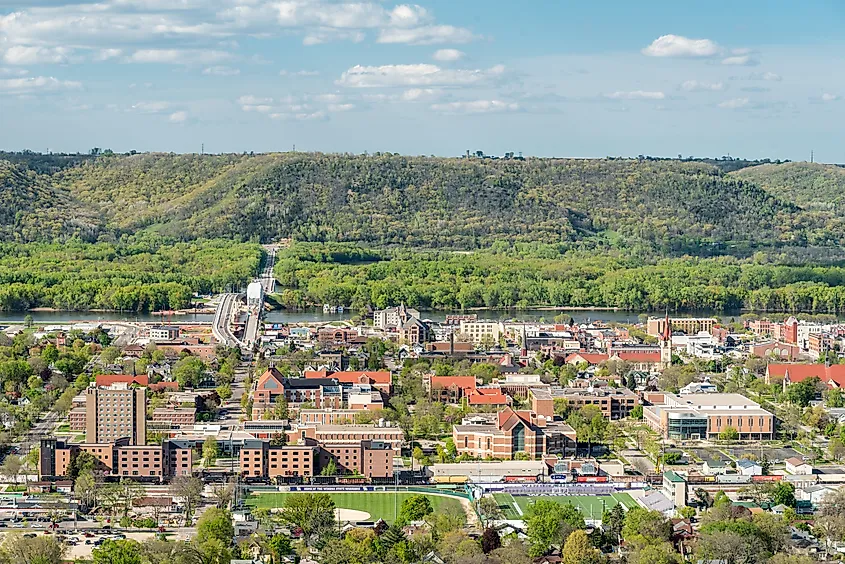 Named after the Sioux princess of local legend, Winona was founded in 1851 by Orrin Smith, a steamboat captain traveling the Mississippi River. While the city is known for its dairy production today, it was largely a wheat and lumber port when it was first established, run by Polish and German immigrants. Winona is a great place to learn, as it is home to Winona State University and St. Mary's University of Minnesota, as well as host to the Minnesota Marine Art Museum and the Polish Cultural Institute and Museum. For fans of the outdoors, Winona has got you covered; spend the weekend at Prarie Island Campground and participate in activities like rock climbing, yoga classes, and canoeing, or take a hike around Garvin Heights Park and enjoy Minnesota's beautiful vistas. Explore around town and find some hidden treasures at one of Winona's many antique shops, and grab some food at BoatHouse, an upscale seafood restaurant right on the river.
Brooklyn Park, Minnesota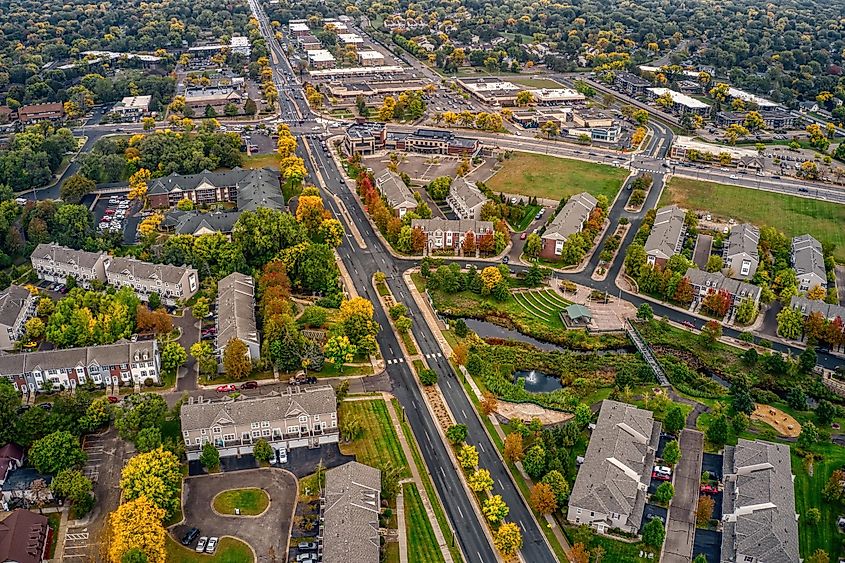 First settled in 1852, Brooklyn Park began as a tiny township: they didn't even have roads to travel on! Trails constructed by the previous inhabitants, the Ojibwe people, were the only means to get around. This city could not be more different now, as it is a bustling center of culture. Festivals such as the Tater Daze, the Twin Cities Spring Babies Festival, and the Twin Cities Harvest Festival feature seasonal activities for the whole family, like local foods, face painting, corn mazes, and mini golf! Breweries are all the rage around the city, like Blue Wolf Brewing Company and Surly Brewing Co., where you can tour the grounds and see for yourself how their beer is made. If you are in need of some rest and relaxation, spend a tranquil day on the river, kayaking, biking, or cross-country skiing through the lovely Mississippi Gateway Regional Park.
Minnetonka, Minnesota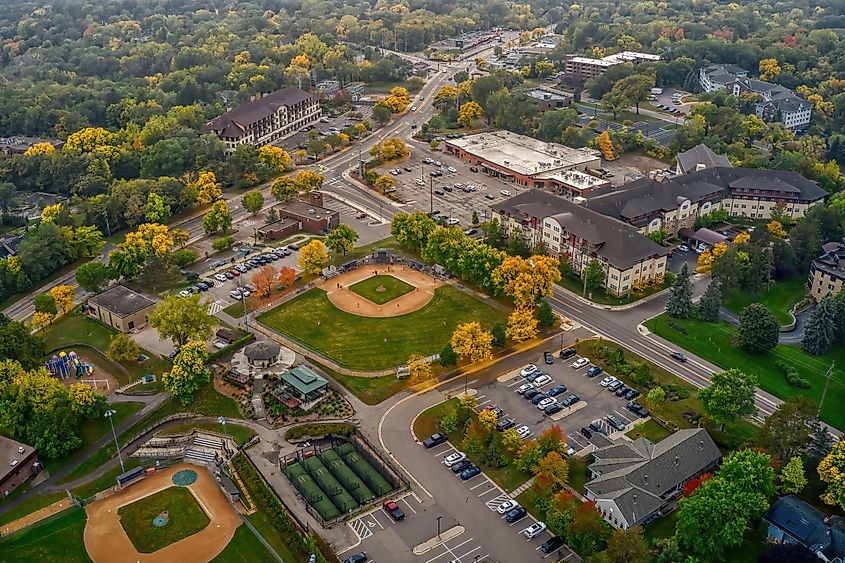 Before its founding in 1852, Minnetonka was home to the Dakotah Sioux and Ojibway Chippewa, as it was a great location for hunting and fishing. When settlers arrived, they built the first saw mill west of the Mississippi River and established a large furniture factory that brought a lot of business to the area. History buffs will have plenty to enjoy around Minnetonka, as preserved buildings like the Charles H. Burwell House offers tours of the late 1800s residential site, and the retro-style General Store of Minnetonka offers unique gifts and trinkets you will not find anywhere else. Spasso is a must-have destination for wine lovers, as it has over 100 different bottles ready to taste, served alongside incredible Italian food. After a few glasses of Spasso's tasty wines, activities such as Bunker Indoor Golf's virtual reality golf simulators and Breakout Games' escape rooms are great for a night out with family or friends.
Owatonna, Minnesota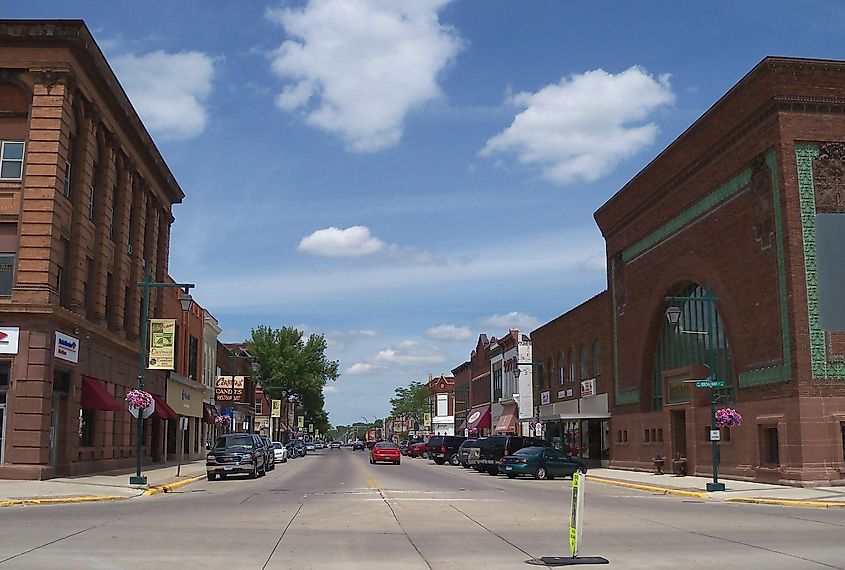 Originally used by Native Americans for harvesting wild rice and hunting at Rice Lake, Owatonna was settled and founded in 1854. The city's historic downtown architecture is beautifully preserved and occupied today by trendy boutiques and eclectic shops. Owatonna's Village of Yesteryear, located right near the Steele County History Center, allows city goers to experience what it was like in the olden days, with an authentic early 1900s school, railroad station, general store, and much more! Not everything is old-fashioned, however, as Owatonna boasts a great modern food scene; grab some Southwestern grub at Plaza Morena, or eat some classic American diner food at Kernel Restaurant!
The beautiful state of Minnesota has a lot of history behind it, and these 8 oldest towns are the perfect locations to experience that history firsthand. Whether you're looking to have an old-fashioned day of touring in Owatonna, or a high-tech night of fun in Minnetonka, these timeless towns are can't-miss destinations for the whole family to enjoy.