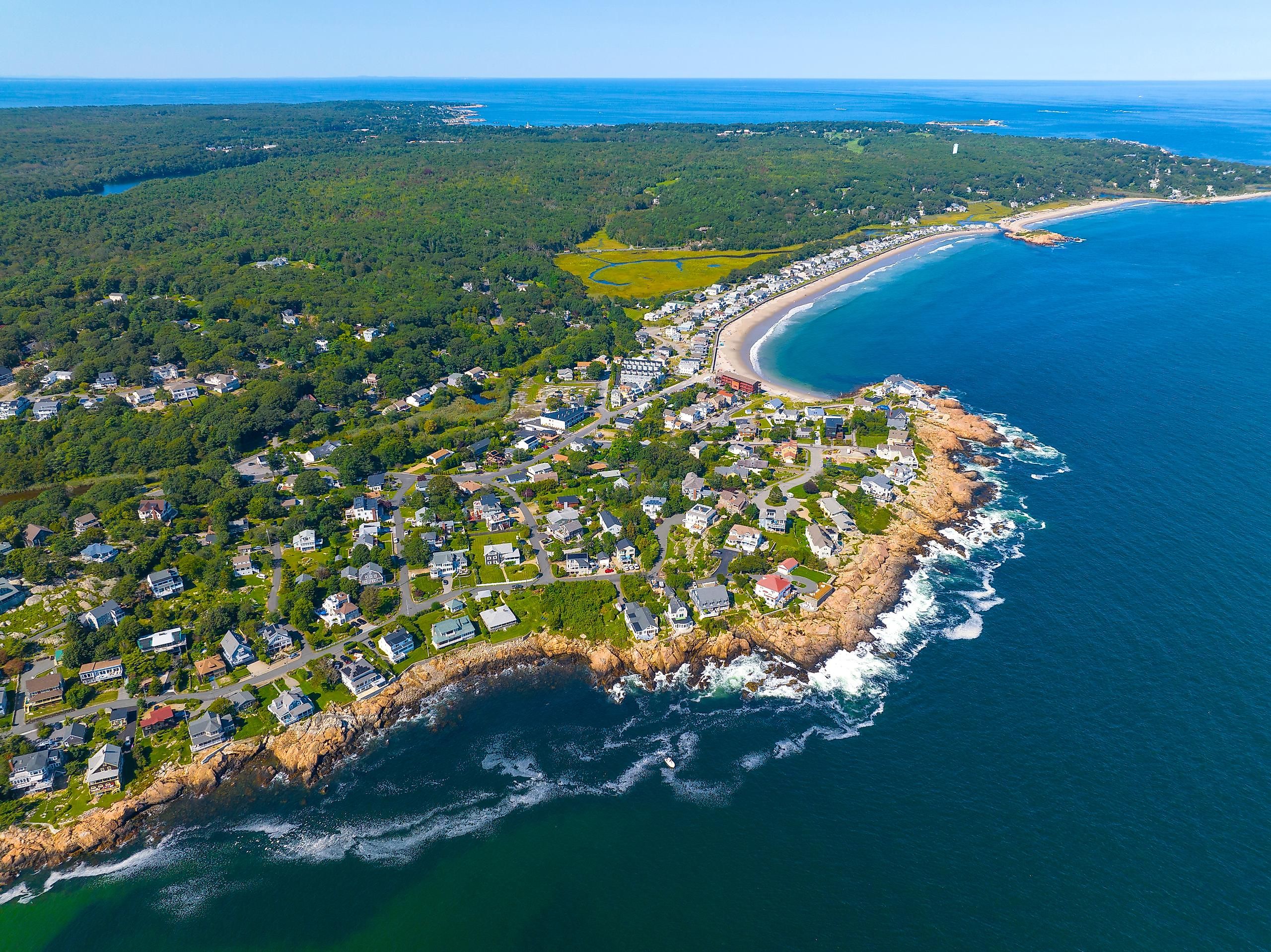 12 Best Small Towns In Massachusetts For Retirees
Colorado may have its mountains, California, its beaches and palms, and Florida, its warm, sunny weather — but when it comes to Massachusetts, you get to live in a state ranked as the best to live in for 2023. And it is not just 2023. Personal finance website WalletHub also ranked Massachusetts as the best state to live in for 2022. While the Bay State may not be the most affordable, it scores well on measures of quality of life, poverty rates, and safety. As to health, something that every retiree will be keen on, Massachusetts comes up at an impressive number one. In case you are considering spending your golden years in Massachusetts amid glistening waterfalls (on the western side) and sprawling sandy beaches (on the eastern side), discover the 12 best small towns in Massachusetts for retirees.
Chatham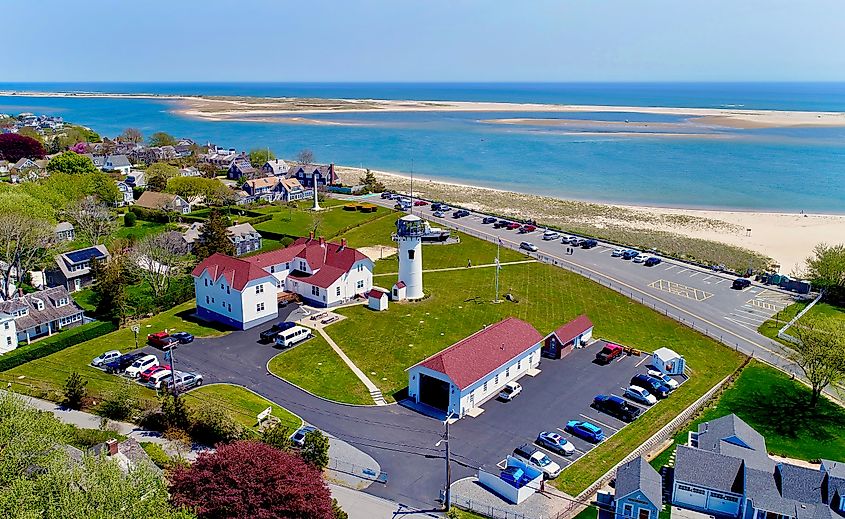 We will start with the food. As a senior, you will want to dine out once in a while, strike up conversations with other patrons, and immerse yourself in an atmosphere that is fun, convivial, and light-hearted. The Chatham Squire, the town's beloved family restaurant, is a culinary haunt that empty-nesters will want to make a weekly routine. In the summer months, the triad comprising Chatham Lighthouse, Chatham Lighthouse Beach, and Monomoy National Wildlife Refuge will offer awesome adventure opportunities. However, the most exciting part about Chatham is that seniors aged 55 years and above make up an impressive 64% of the town's population. This means seniors can rely on a strong social network that they can call upon for encouragement, adventure, and support.
Northampton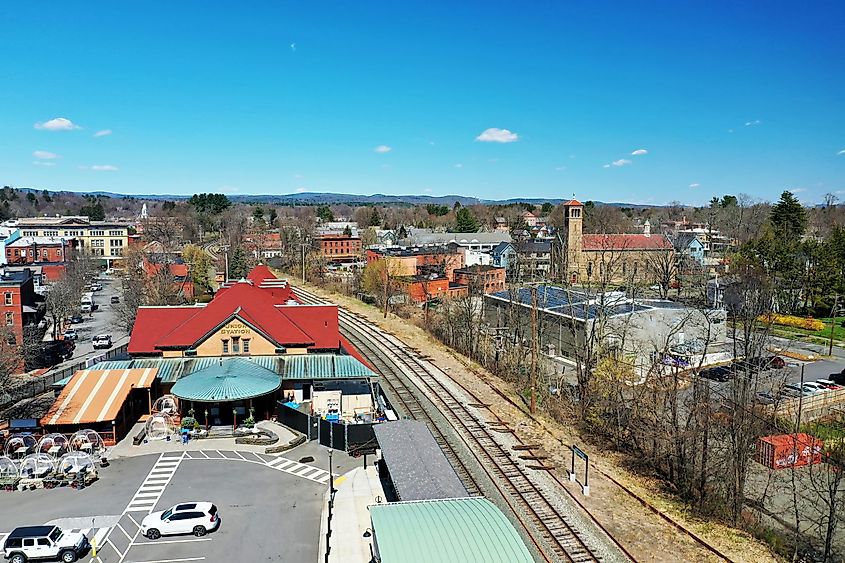 Featuring the quintessential New England vibe, Northampton is a gorgeous, artsy town that presents lots of intellectual life. This town sits in the photogenic foothills of the Berkshire Mountains in an area that makes up the Five Colleges Community — a reference to the five universities in western Massachusetts's Connecticut River Valley — and one of the most exciting educational collaborations in the United States. Living in this academically rich environment ((34% of Northampton residents hold a Master's degree and higher) will be intellectually stimulating and will ensure the mind stays clear and active. Plus, located just about 20 miles north of Springfield, the largest city in the area, accessing big-city amenities will not need months of planning. Finally, with seniors making up about 31% of the town's population, this Massachusetts charmer is anything but a lonely enclave.
West Yarmouth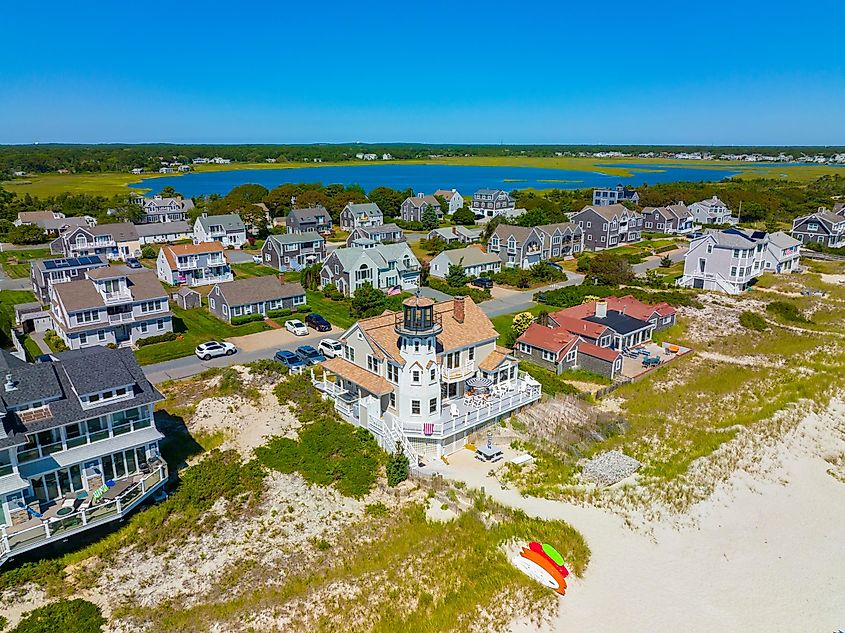 For starters, retiring in West Yarmouth ensures one is minutes away from Cape Cod's pretty beaches and fun-packed water-based adventures, including whale-watching. Besides, world-class creative and recreational opportunities abound in the area while the climate is enticingly moderate. The town's tolerable weather is partly because of its proximity to the ocean, which, scientifically, is known to absorb heat in the summer and release it in the winter. Then again, retirees make up 44% of the town's population. As a senior, this means you will be in good company. If looking for adventure spots, Whydah Pirate Museum is a popular West Yarmouth attraction residents rarely get enough of. Besides the exciting world of nautical archaeology, you will get to touch 300-year-old pirate coins as you interact with the only authenticated pirate treasure in the world.
Gloucester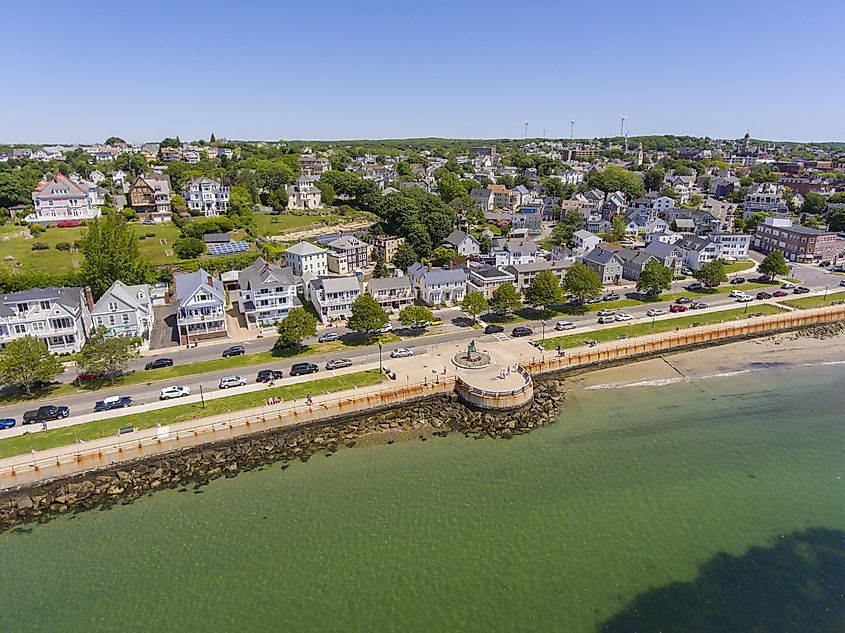 Glocester is a beautiful retiree haven (seniors make up about 43% of the town's population) best known as the birthplace of the U.S. fishing industry. Its port is reputed to be the oldest seaport in the United States, and because of this, it is quite a thrill to explore. The town is just about 35 miles from The Hub, as Boston is known, a fun-packed city that many also consider to be America's intellectual capital. For seniors craving a beach experience, Good Harbor Beach is a stunning, rarely overcrowded attraction. On the flip side, Gloucester Fisherman's Memorial, an iconic monument to all the fishermen lost in Gloucester, is an evocative adventure spot that will be worth experiencing regularly. The town's residents, of which 43% are seniors, are mostly sweet and friendly — an element that adds to the town's much-touted retirement appeal.
Wayland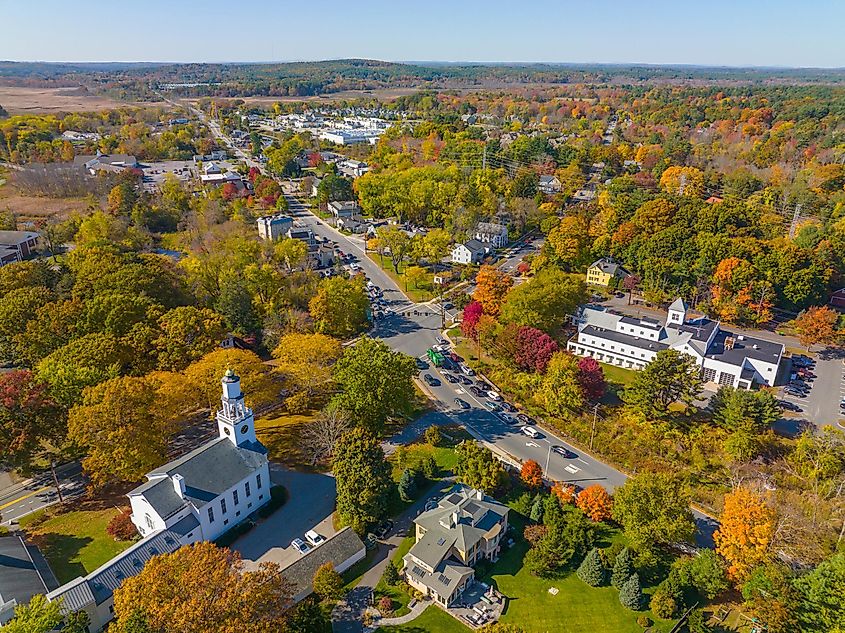 Close proximity to The Hub (Boston is just about 20 miles away) — and a quiet, laid-back setting — are features that make Wayland score big on its retirement appeal. Boasting a school system that is among the finest in the state and an ambiance that straddles the line between rural and urban, there are many things to admire about this quaint Massachusetts town. Recreational opportunities abound at the scenic Sudbury River and the Great Meadows National Wildlife Refuge. The latter is filled with wetland birds and butterflies — as well as trails sidetracked with blooming lotuses. About 91% of Wayland residents own their homes, a factor that lends credence to the town's enchantment; 34% are seniors aged 55 years and above — implying one can access the support network of fellow empty nesters, while a staggering 44% hold a Master's degree or higher. But wait for what could be the most exciting part. Safewise ranks Wayland as the safest Massachusetts city in 2023.
Manchester-by-the-Sea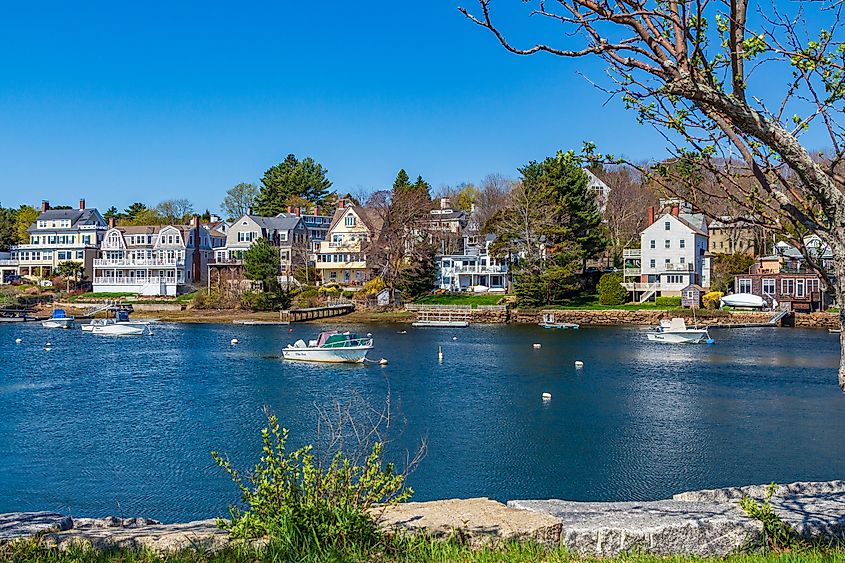 As a senior spending his sunset years at Manchester-by-the-Sea, you will enjoy access to scenic hiking trails and gorgeous beaches (the world-famous Singing Beach is at the town's doorstep) — among other factors that make this small coastal town quite a draw with retirees. Tucked away in the northeastern corner of the state, on the rocky peninsula of Cape Ann, Manchester-by-the-Sea is encircled on every side with picture-perfect vistas. Retirees will love the fact that the town is incredibly safe, just about a convenient 33 miles from Boston (a regular, direct train links the two towns), and is enticingly upscale (Manchester-by-the-Sea is often ranked among the wealthiest in the state). Adventure spots, other than the area's white-sand beaches and the many boating hangouts, include Essex County Club, the first great Donald Ross-designed golf course. 
Brewster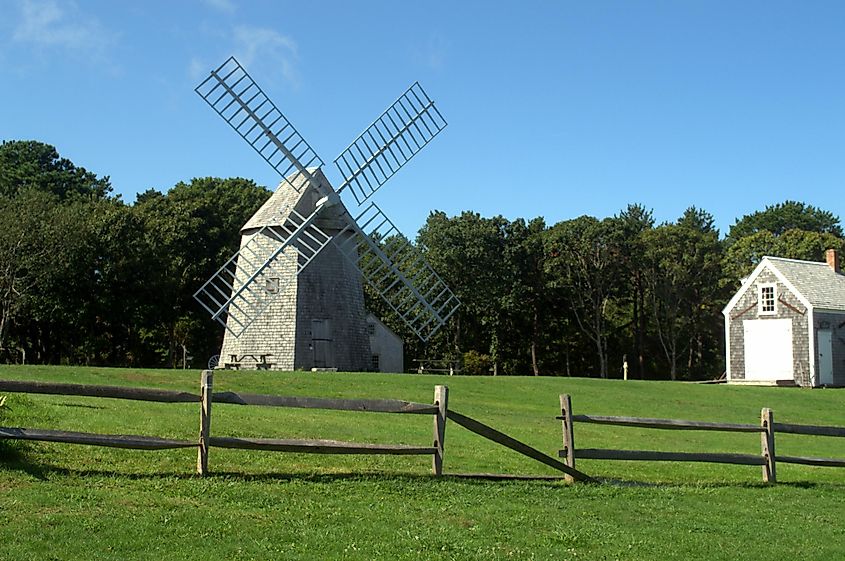 For starters, retiring at Brewster means the largest tidal flat in North America will be at your doorstep. And do not underestimate this. Presenting an experience that often feels like walking on water, the Brewster Tidal Flats offers a one-of-a-kind experience any senior will quickly find pleasurable and addictive. Classic old sea captains' homes face shimmering ocean waters known to be pleasurably warmer than those on the other side of Cape Cod. Cape Cod Rail Trail traverses the ponds-laden Nickerson State Park — offering views that are sweet and heartwarming. As a senior, you may take up lessons in stand-up paddling with SUPfari Adventures — or spend slow-paced afternoons at Ocean Edge Resort and Golf Club, the Cape's only Nicklaus Design golf course. But this is what may plant a smile on your face. Seniors make up about 53% of this town's population.
Sandwich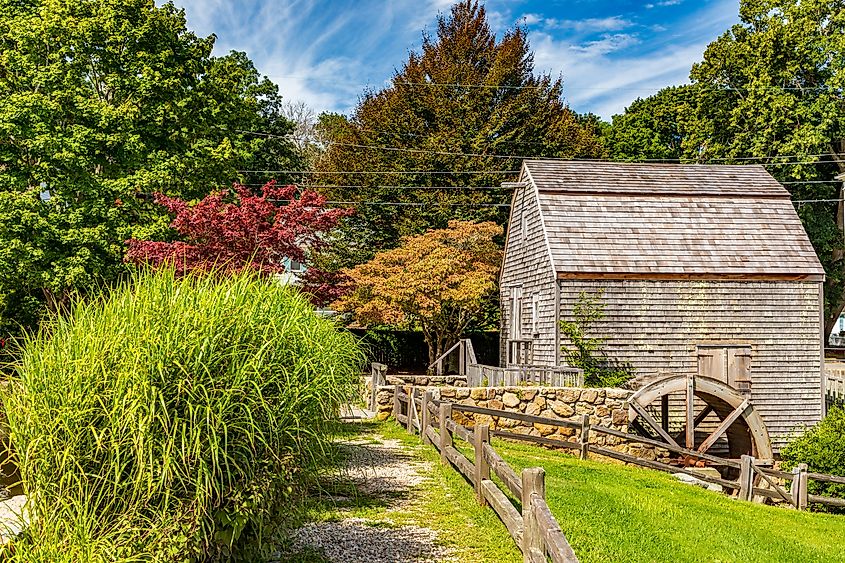 Small ponds and hills, oaks and pines, define the tasty landscapes that encircle Sandwich, a town of about 2,800 residents reputed to the the oldest on Cape Cod. Retiring at Sandwich will certainly come with frequent detours to the iconic Sandwich Boardwalk, where delicious waterfront views and planks engraved with personalized messages — will offer thoughtful and reflective moments. For seniors who love to wander through the woods and fill their lungs with some crisp, playful air, the Shawme-Crowell State Forest offers excellent outdoor opportunities, besides being a popular camping site. If looking for a town with a rural feel, where just about everyone is a homeowner (about 90% of the town's residents own their homes), and where those in the same age bracket make up a sizeable proportion of a town's demographics, Sandwich might just be what you have in mind.
Hingham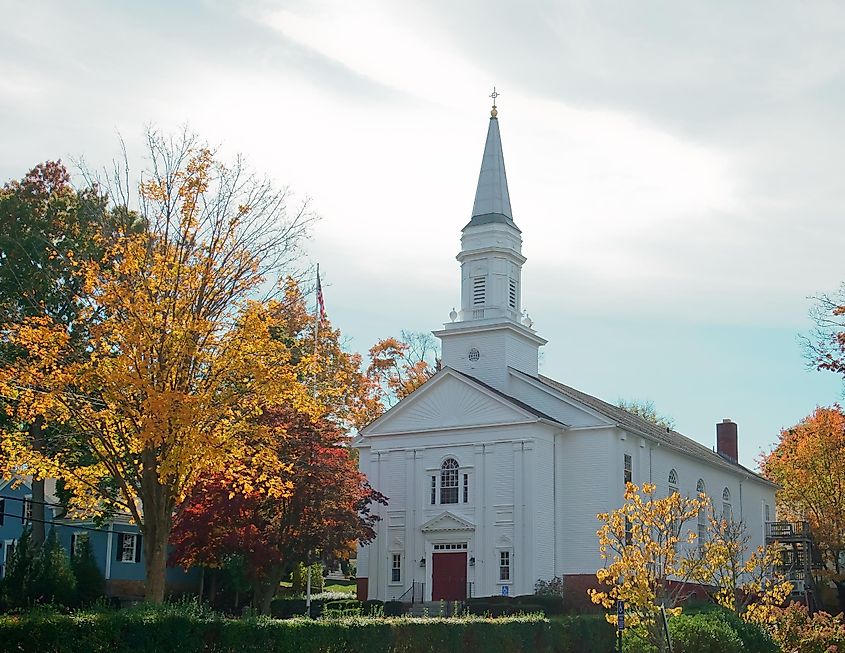 Hingham is an affluent suburb of Boston that sits right on the water where coastal beauty and rich, fascinating history — brush shoulders. Home to the original Wahlburgers, where wickedly delicious burgers are known to keep taste buds alert till the last drop, Hingham also plays host to quite a number of historic homes, many of which date back to the Colonial era. Featuring delectable serenity and picturesque seascapes, the 251-acre World's End is the go-to place for seniors seeking some seclusion, outdoor adventure, including hiking and horseback riding, or a playful encounter with nature. The town is also incredibly safe, a convenient 21 miles from Boston, and enticingly cool and laid back. Seniors, those aged 55 years and above, make up an impressive 37% of the town's population. This means a retiree will be in good company.
Denis Port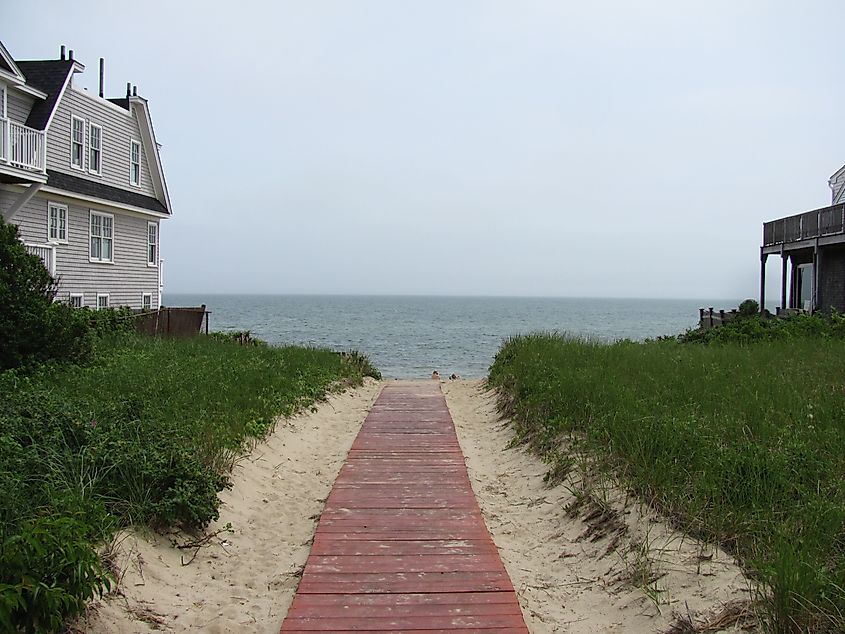 The fact seniors make up nearly 50% of Denis Port's population speaks to the town's retirement allure. Denis Port hosts just about 3,400 residents and offers the distinctive small-town feel many seniors crave. While Denis Port offers some seclusion, it is not in the middle of nowhere. Hyannis is just about a 20-minute drive by car, and Boston is a comfortable 80. As a senior, you will enjoy the relaxing escape that Sea Street Beach provides while dabbling in fun adventures such as hunting hermit crabs, moon snails, and clams. For bibliophiles, Dennis Public Library could just be the best library on Cape Cod — and will be the place for seniors who want to keep their brains sharp and active. The nearby bridge offers beautiful views, the refreshing sea breezes are quite congenial, and the numerous woodlands provide delightful escapes.
Williamstown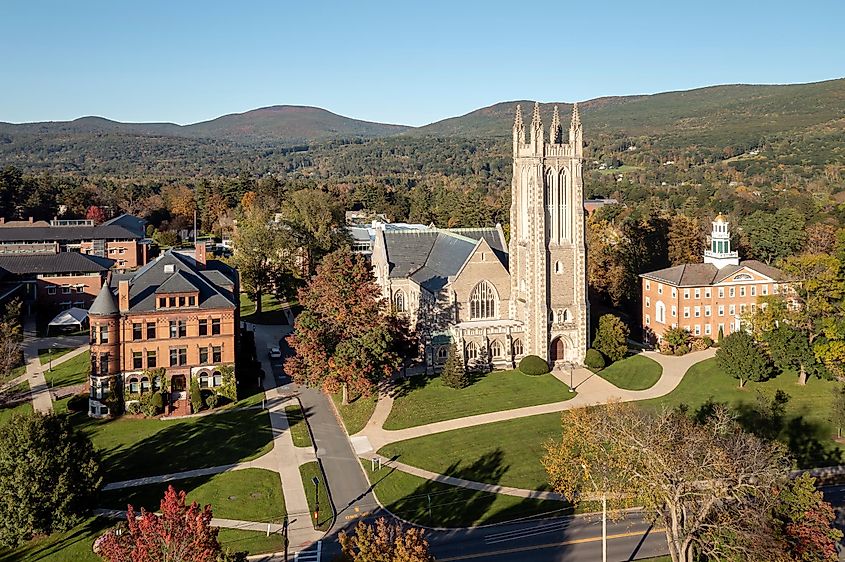 Boasting a population of about 4,500, Williamstown is home to the second-oldest institution of higher learning in Massachusetts and one of the oldest in the United States. Essentially a college town, Williamstown is perfect for seniors who view themselves as young at heart — or who desire to live in a vibrant environment dotted with trendy spots that often fit the taste of a youthful crowd. The Clark Art Institute, featuring the works of Renoir, Degas, and other Impressionists, is not just a place that lights up the senses — but is also a relaxing spot ideal for a brief escape. One can spend an afternoon sitting on the patio under the trees and enjoying the reflecting pool and the heart-melting views beyond. Situated in the photogenic Berkshires, Williamstown is incredibly safe, hosts a population where 1 in 3 is a senior, and where nearly 1 in 2 holds a master's degree or higher.
Lexington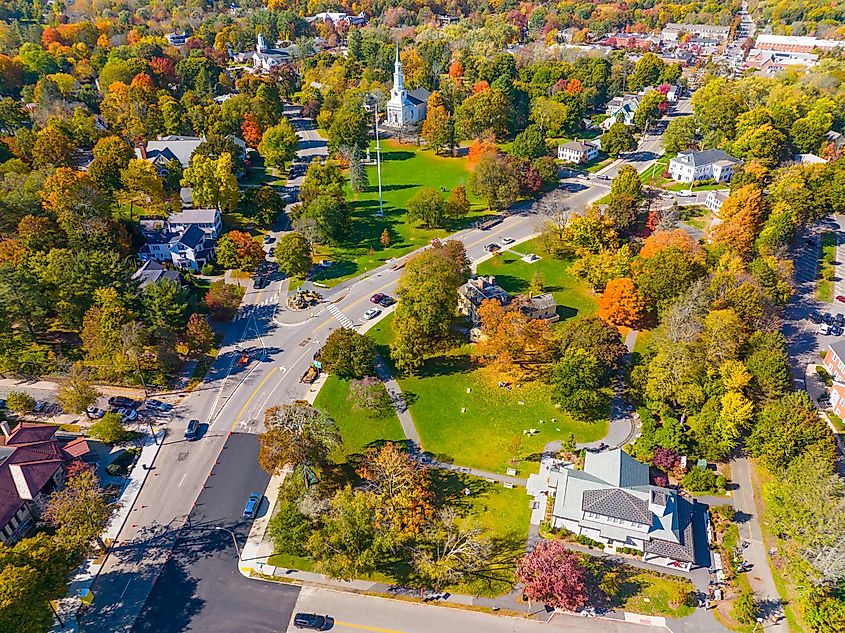 Situated only about 14 miles from The Hub, proximity to Boston is among Lexington's most desirable elements. But Lexington itself is a big name in America because it was the site of the "Shot heard round the world," as the first shots of the American Revolutionary War have since been called. In this sense, Lexington has been called the Birthplace of American Liberty. For seniors who have the barest interest in American history, few other towns will be as appealing as this historic and diverse community. Boasting a population of about 34,200, Lexington is unbelievably safe ( the town has previously been ranked among the safest in the Bay State), boasts one of the most educated populations of any Massachusetts town ( about 59% hold a master's degree or higher), and features a social demographic where about 1 in 3 is a senior.
The Takehome
Crowned the number one state to live in because it performs incredibly well on measures of quality of life, poverty rates, and safety, Massachusetts' appeal as a retirement destination is well established. It may not be the cheapest, but the Bay State is also home to some of the most heart-ravishing natural sceneries in the United States. Retiring in this historic state will see one exploring bucolic backyards and enjoying the serenity of upscale neighborhoods. While Massachusetts plays host to several towns a retiree can choose from, Chatham, Northampton, and West Yarmouth are often among the top considerations. Still, Gloucester, Manchester-by-the-Sea, and Wayland are also never far behind.