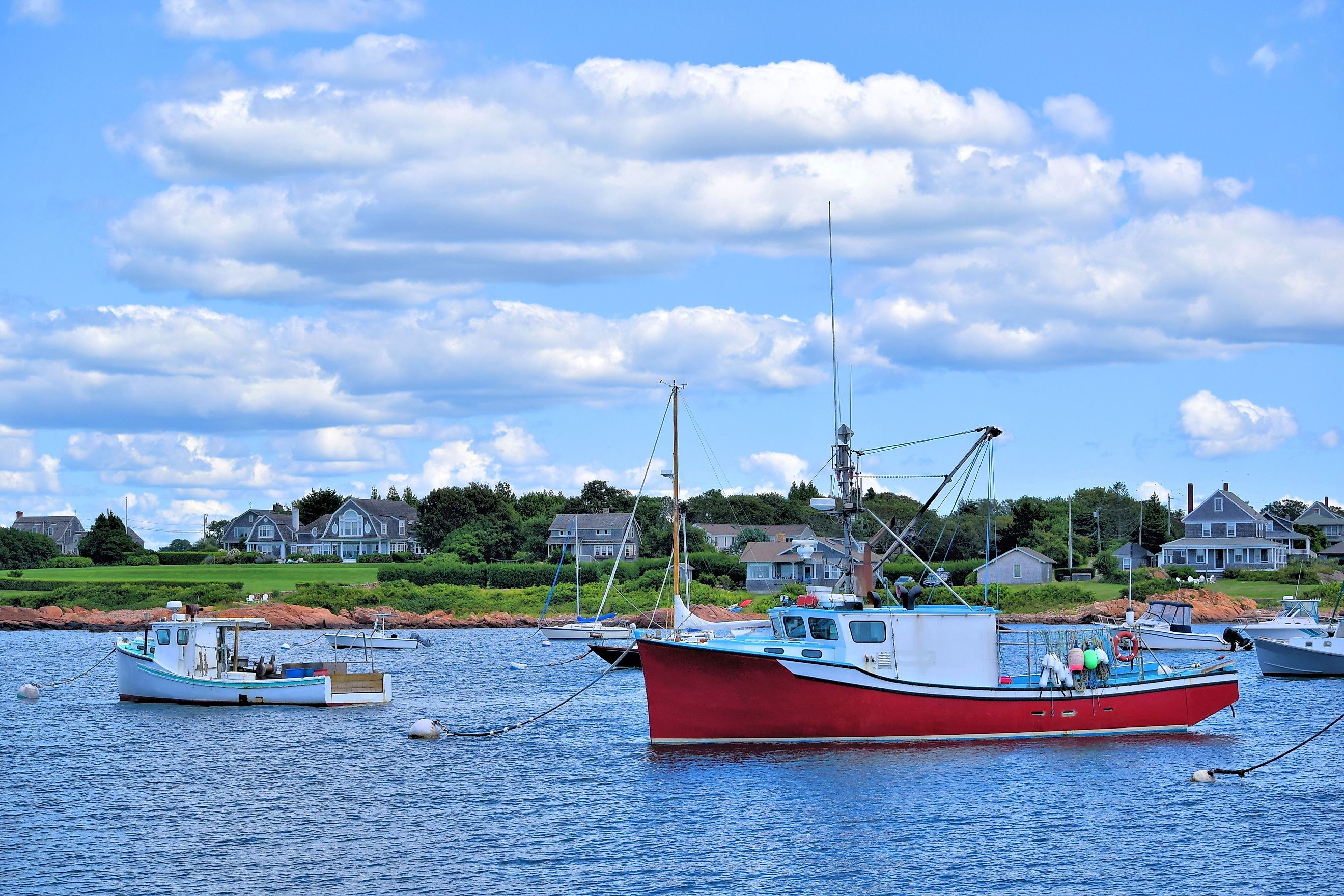 11 Most Underrated Towns In Rhode Island
Rhode Island may be small, but it is home to several adorable small towns that showcase the state's stunning natural surroundings and vibrant cultural life. Although everyone visits Newport and Providence, it would be foolish to skip out on the hidden gems such quaint beach towns and ancient historical buildings. The eleven towns listed below are very worthwhile.
Little Compton offers a breathtaking view of the Atlantic Ocean and is the ideal location for a seaside promenade. Also, East Greenwich features a great Main Street with hip stores and brick pathways if you're searching for a charming neighborhood to check out. And if you enjoy history, Bristol is the place for you, as it is home to the oldest Fourth of July parade in the entire United States, in addition to a number of museums and historical sites.
There are many more undiscovered treasures in Rhode Island, each with a distinctive flair. Would you like to relax by the sea? Take a look at Watch Hill. Searching for a creative setting? I've got you covered, Warren. Thus, skip the tourist traps and visit these underrated communities the next time you're in Rhode Island. You won't regret it, we promise.
Jamestown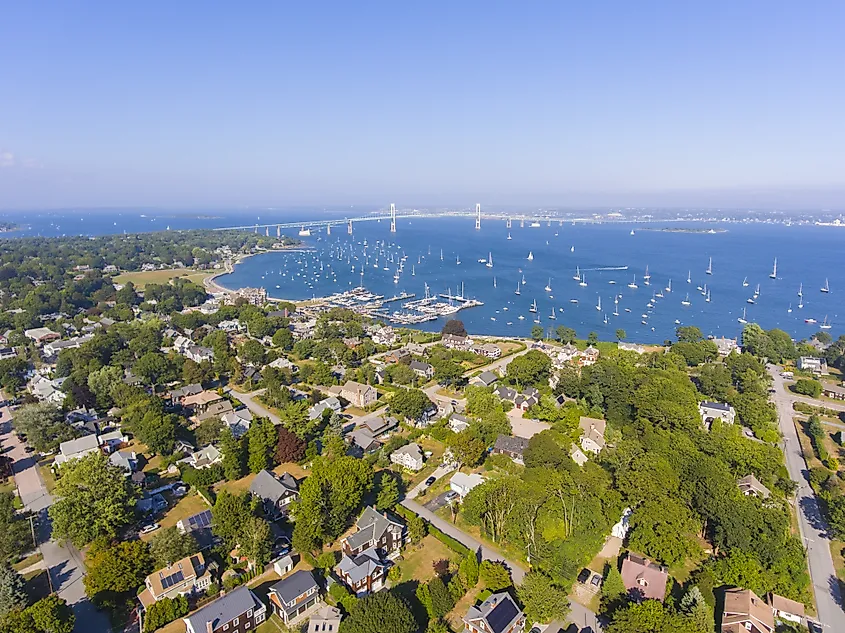 The quaint seaside hamlet of Jamestown, Rhode Island, which brims with breathtaking vistas of the Narragansett Bay. It is nestled on Conanicut Island. The town's small-town charm, a ferry ride to Newport, or its extensive parks and beaches are all available to visitors. Fort Wetherill State Park, an ex-military fort that is now a public park with breathtaking views, hiking paths, and snorkeling opportunities, is one of the island's premier locations. Beavertail State Park has a rocky shoreline, a touch of a lighthouse, and a wildlife sightings. It is another crease in the natural spectrum that attracts visitors.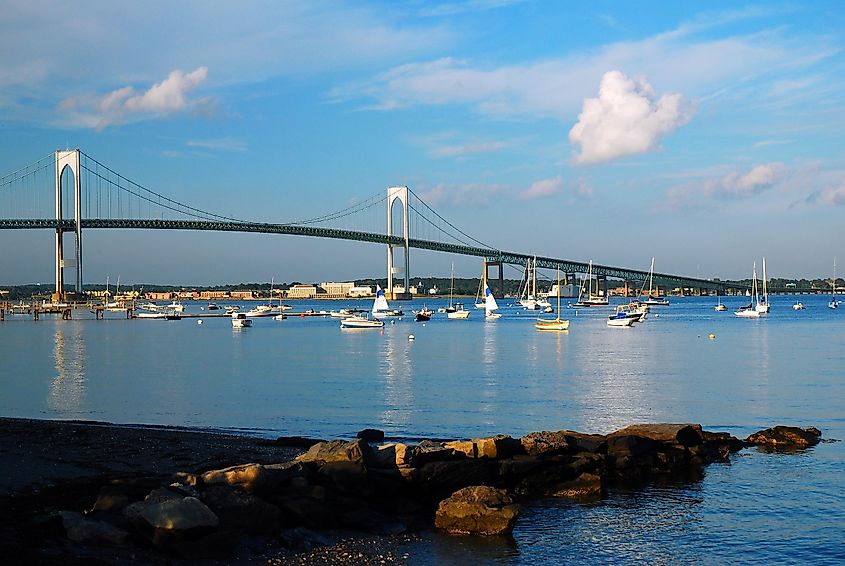 Jamestown is a special place that skillfully mixes a tapestry of historical significance, natural beauty, and cultural diversity. It comes as no surprise that this coastal town is at the top of the list of Rhode Island's crown jewels given its impressive vistas, welcoming atmosphere, and roster of attractions.
Warren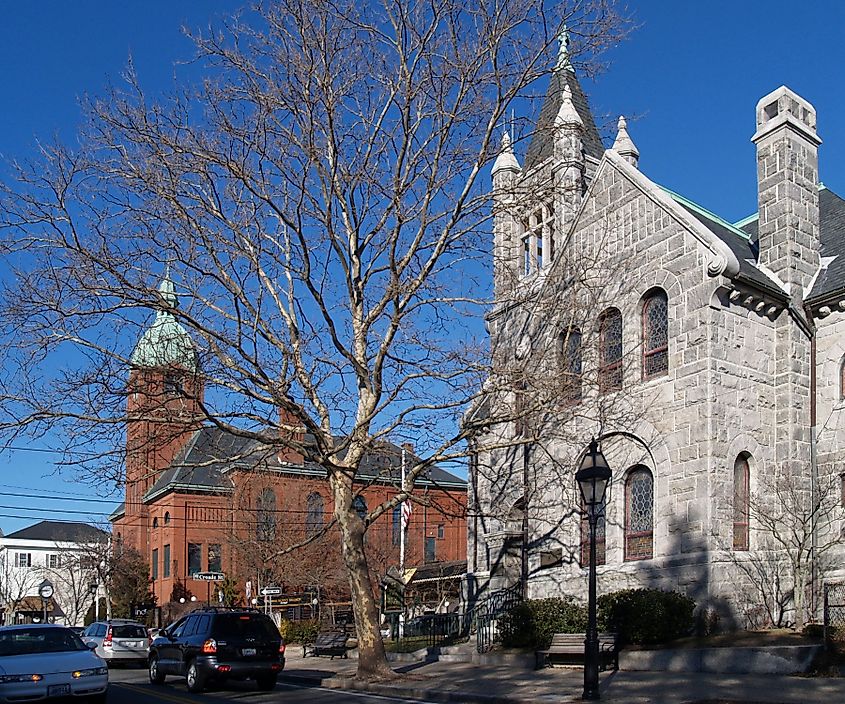 Warren is a super pretty town in Rhode Island, known for being rich in history and nature. It's a small, slow-paced town with just over 10,000 people living there, perfect for those who like to take it easy. The main attraction is the historic waterfront district, where you can find tons of shops, eats, and galleries in old, nice-looking buildings from way back when. You can chill by the water, watch boats, and enjoy the view. 
Warren features a ton of parks and natural areas, like Warren Town Beach and Burr's Hill Park, where you can see stunning views of Narragansett Bay, in addition to the fascinating old stuff. Also, they organize a number of excellent events, like the Warren Walkabout and the Warren Folk Festival. Overall, Warren is a cool location with a blend of history, unspoiled natural beauty, and a welcoming sense of community. If you visit Rhode Island, you must explore the hip downtown and stunning shoreline.
Chepachet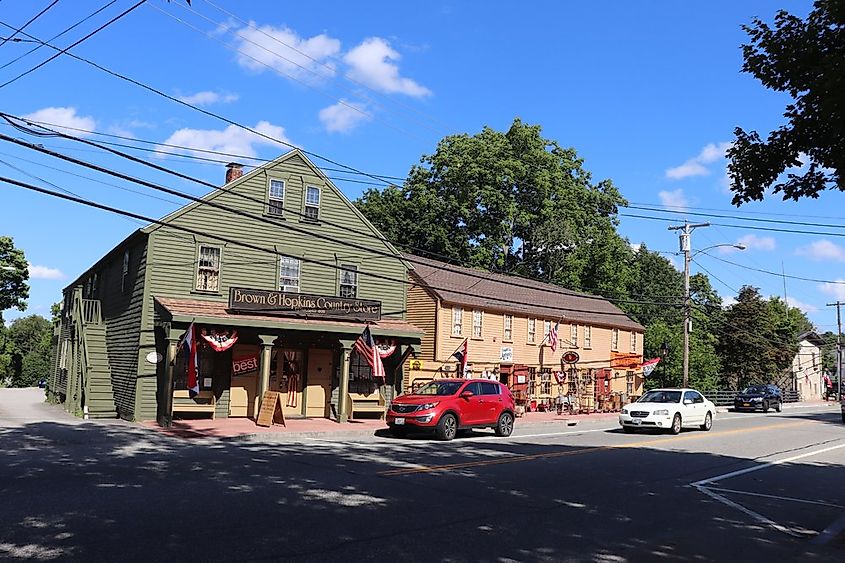 Visitors can discover a distinctive and relaxing experience in the lovely community of Chepachet in northern Rhode Island. Chepachet offers a respite from the hectic daily life and is hidden away in the picturesque hills near Scituate Reservoir. The neighboring George Washington Management Area, which has hiking routes and pristine nature ideal for both experienced hikers and casual outdoor enthusiasts, is one of the village's major attractions. The region is well-known for its beautiful vistas and serene surroundings, which will renew tourists. 
Chepachet River is a beautiful location for fishing, picnics, or just plain resting if you're looking for something a little more sedate. The serene surroundings and quiet waterways provide the perfect escape from the everyday hustle. Chepachet has plenty to offer everyone. Whether they are looking for outdoor activity or just a relaxing escape. This charming small town is the ideal place to unwind and take in Rhode Island's natural splendor.
Bristol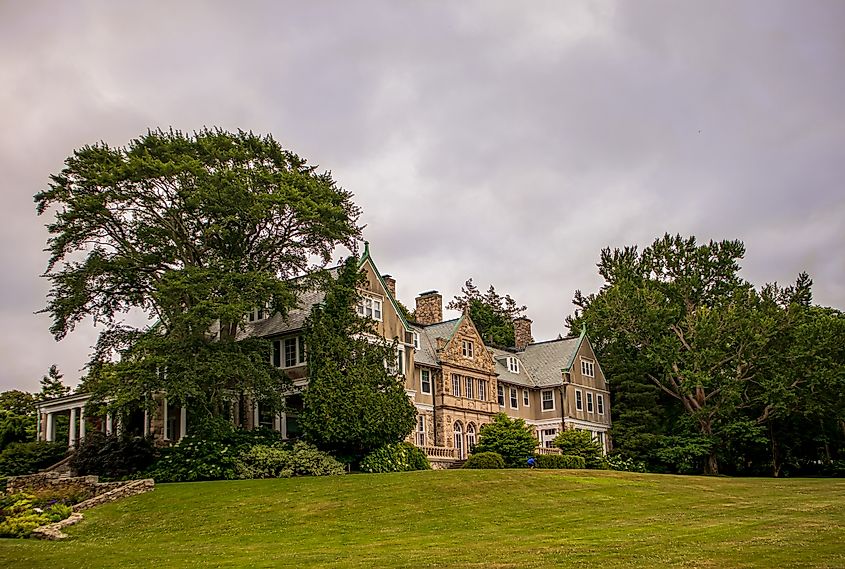 Bristol is a little, quaint town located in Rhode Island's eastern region. It is renowned for being the ideal location for the oldest Fourth of July celebration to ever take place in the entire country. Bristol is brimming with historical value and has many museums and landmarks. The Herreshoff Marine Museum welcomes visitors to view its collection of vintage ships and boats. With its stunning grounds and picturesque views of Narragansett Bay, the Blithewold Mansion Gardens & Arboretum is also a desirable location.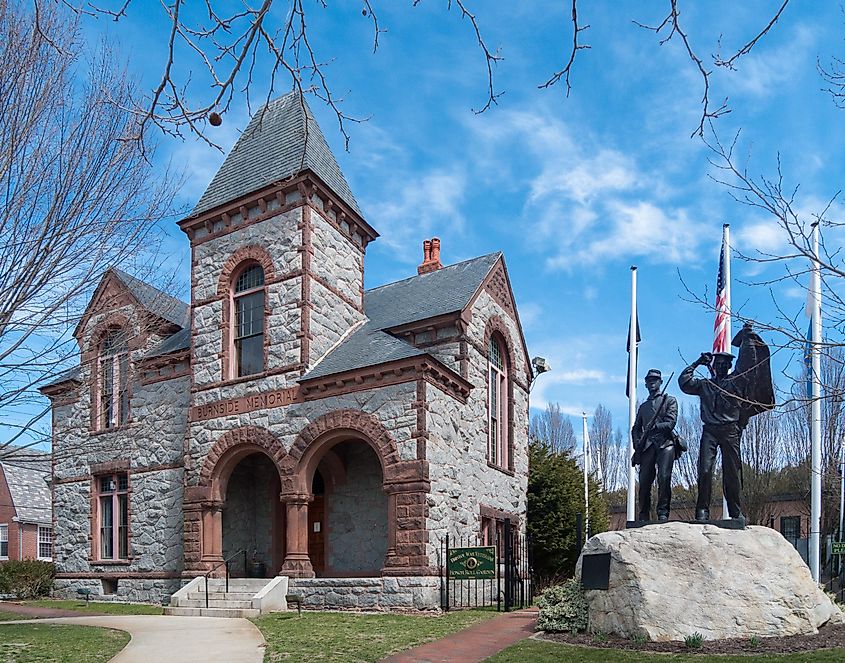 Bristol features a number of beautiful state parks that are well worth seeing. The Colt State Park, which is a great place for hiking and picnicking and is situated on a land mass that protrudes into Narragansett Bay, provides spectacular views of the water. With its variety of paths and outdoor activities, the Audubon Society of Rhode Island is a highly recommended stop for nature lovers. 
Bristol is home to several attractive rivers, including the Kickemuit River and the Warren Reservoir. Visitors have a fantastic opportunity to kayak, fish, or enjoy a relaxing boat trip on these waterways. If you want to learn more about history, wildlife, or engage in outdoor activities, Bristol is the ideal location. In this charming town, there is something to attract everyone!
Burrillville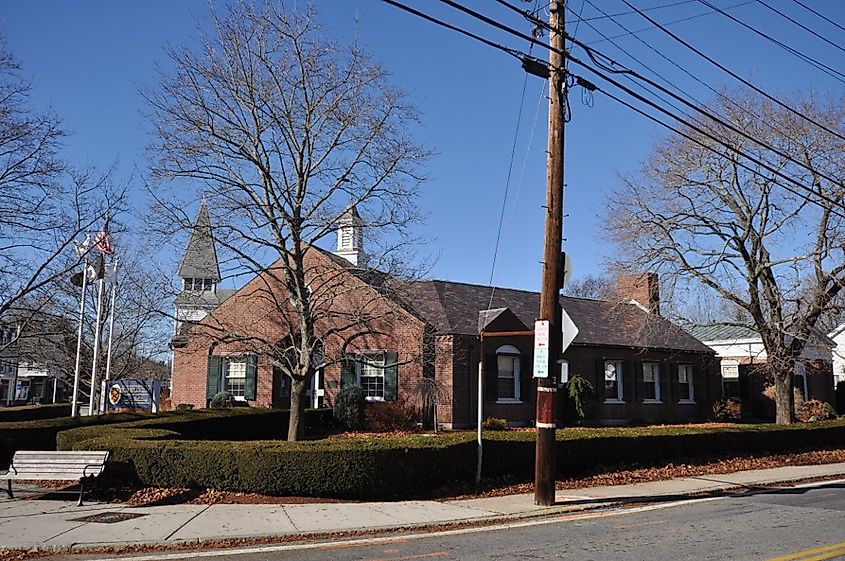 In the Blackstone Valley of Rhode Island, a small community named Burrillville is surrounded by breathtaking natural splendor. Nearby Wallum Lake State Park provides a wide range of outdoor pursuits, including boating, hiking, camping, and fishing. Another well-liked location in the area is Buck Hill Management Area, which has a number of miles of hiking trails that lead people through stunning hills, forests, and streams. Also, Pascoag Reservoir is the perfect place to spend a tranquil and unwinding day while fishing and taking in the gorgeous views of the water. 
Burrillville is not only a great place for outdoor enthusiasts but it also has a rich history and cultural legacy. By visiting the Pascoag Historical Society Museum or strolling around the quaint alleys of the town which are lined with historical structures and landmarks. Visitors with a wide range of interests will have an unforgettable time in Burrillville.
Little Compton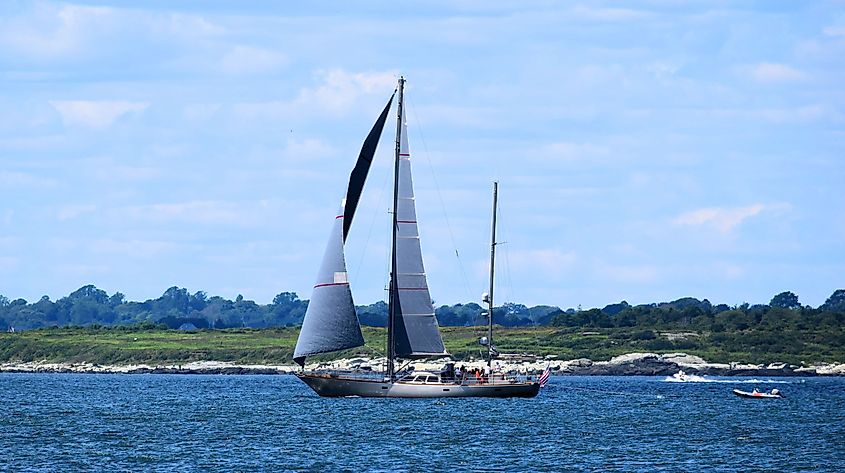 For those seeking a respite from the hectic pace of the city, Little Compton, a charming town on the southeast coast of Rhode Island, is the ideal destination. It will steal your breath away with some of the state's magnificent beaches; the sights are just stunning. Also, it stands out due to its stunning natural surroundings, which include scenic beaches and lush green forests. 
Goosewing Beach Preserve, a stunning section of coastline that provides a breathtaking view of the Atlantic Ocean, is one of Little Compton's major tourist destinations. Its wide variety of vegetation and animals make it a popular destination for those who enjoy the outdoors. Pardon Gray Preserve is another remarkable feature of the town, with hiking trails and bird watching opportunities that go deep into the woods. For a serene and peaceful beach day, or an exciting hike, you know where to go - Little Compton. It's a hidden paradise, a treasure trove that showcases Rhode Island's natural beauty, a place every traveler should experience.
Charlestown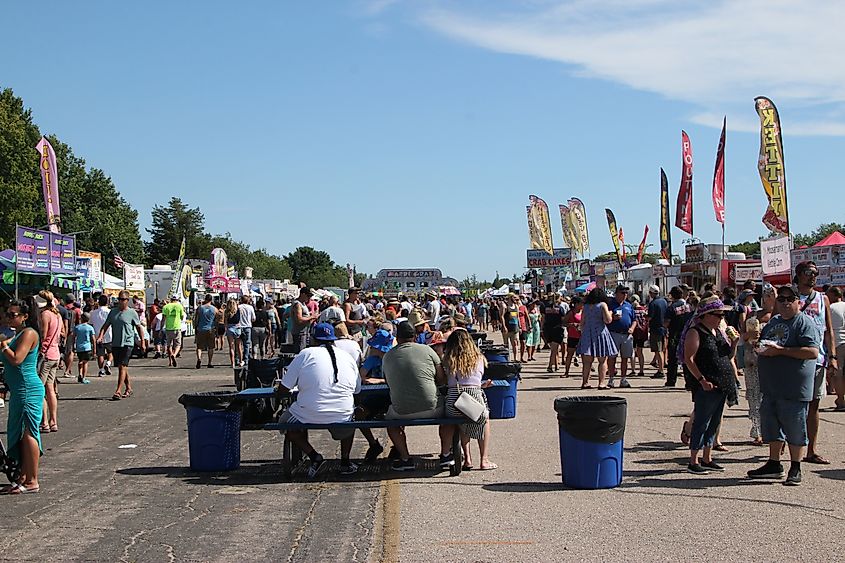 Charlestown, which sits on Rhode Island's southern coast, is a fantastic town. Tourists love to visit this place to relax on the stunning beaches like East Beach and Charlestown Beach and soak up the sun. Natural refuges like the Ninigret National Wildlife Refuge where you may spot a variety of fascinating birds and fauna. It will excite nature lovers as well. If you enjoy being outside, Burlingame State Park near Charlestown is a great place to go hiking, camping, biking, and horseback riding. The lovely freshwater ponds are perfect for boating and fishing. In other words, if you want to enjoy Rhode Island's beautiful beaches and wild natural vibes, Charlestown is a no-brainer.
Westerly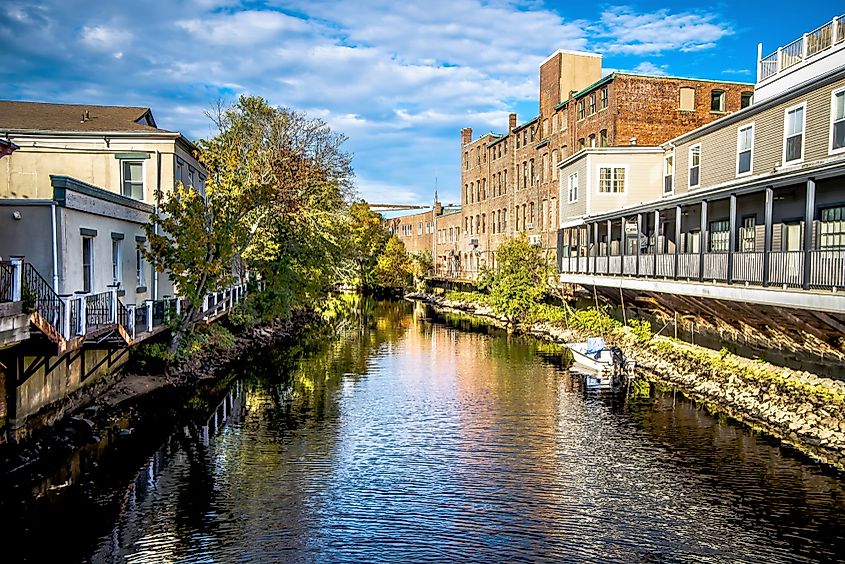 Westerly is a gorgeous town situated on the southwesterly end of Rhode Island, known for its stunning seashores and iconic landmarks. One of the most infamous destinations in the town is the Watch Hill Lighthouse, which stands at the entrance of Watch Hill Harbor and gives an amazing bird's eye view of the Atlantic Ocean. Another happening spot is Misquamicut State Beach, where people can have a good time swimming, enjoying the sun and riding the waves.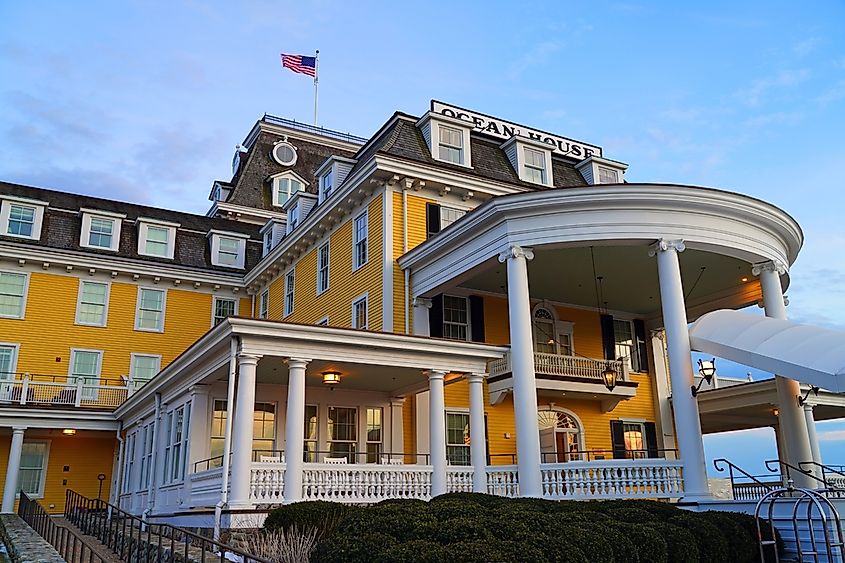 For those individuals who worship nature, the nearby Napatree Point Conservation Area is a place to hit. The zone presents a beautiful beach stretch, picturesque walking paths, and an extensive variety of animals. Hikers can likewise explore the Avondale Preserve, which boasts of miles of pathways through smooth slopes and peaceful wooded areas. Westerly is also teeming with an exquisite arts scene, with multiple art galleries and cultural institutions proudly displaying local artists' masterpieces. All in all, Westerly is a captivating town that caters to everyone, from beach lovers to those who go bananas over nature and folks who have a soft corner for art.
Tiverton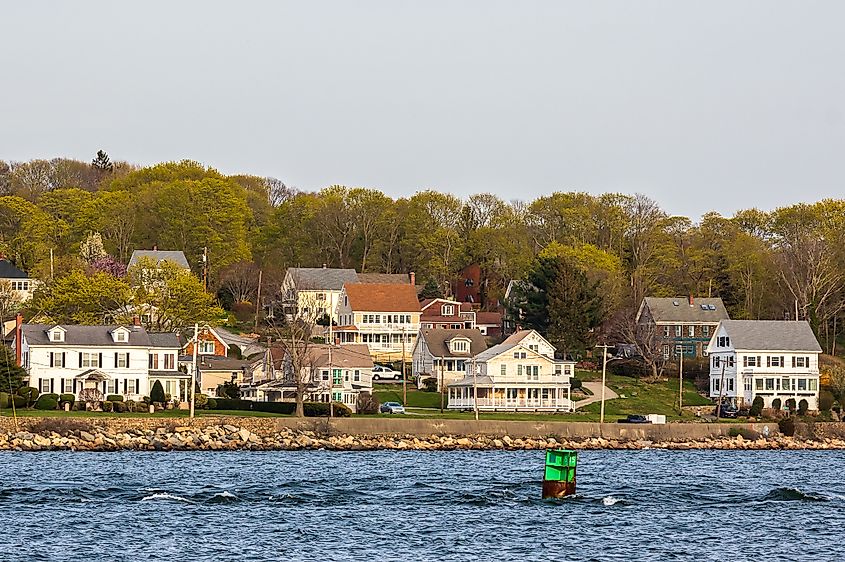 On the serene Sakonnet River, Tiverton is a charming town with stunning vistas and a laid-back atmosphere. You'll find plenty to keep you entertained in Tiverton which has a fantastic history that dates back to the colonial era. The area's beaches are wonderful including the well-known Fogland Beach where you may swim, sunbathe, or locate some nifty beach treasures. Moreover, you can take a wild trip in the nearby Pocasset Ridge Conservation Area, which offers a ton of great trails and stunning views of the river and the surrounding area.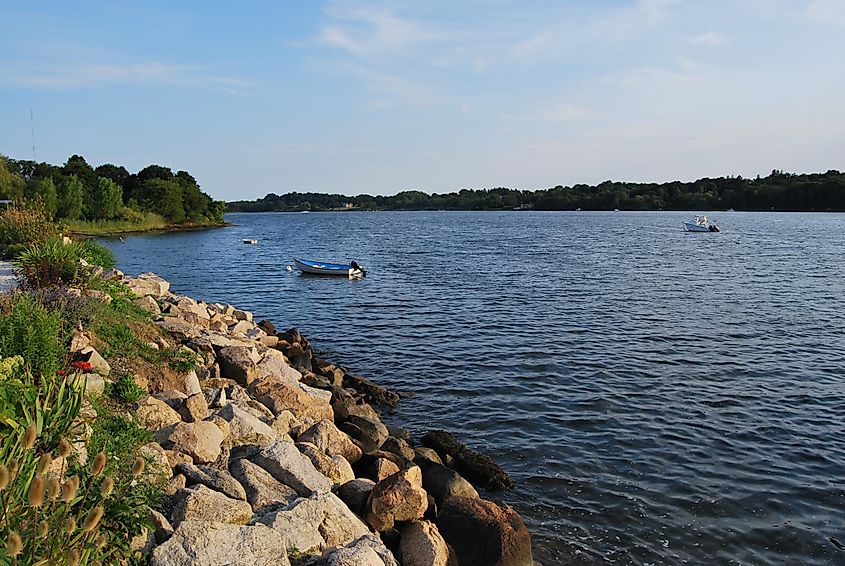 The Tiverton Four Corners Historic District is just one of the fantastic historical places and attractions in Tiverton. With structures dating back to the colonial era. The Newport Mansions, a collection of enormous houses that showcase how the extremely wealthy lived in the late 1800s and early 1900s, are another option. Tiverton is the ideal destination for those seeking a tranquil and restorative holiday because of its laid-back atmosphere and charming cultural heritage.
East Greenwich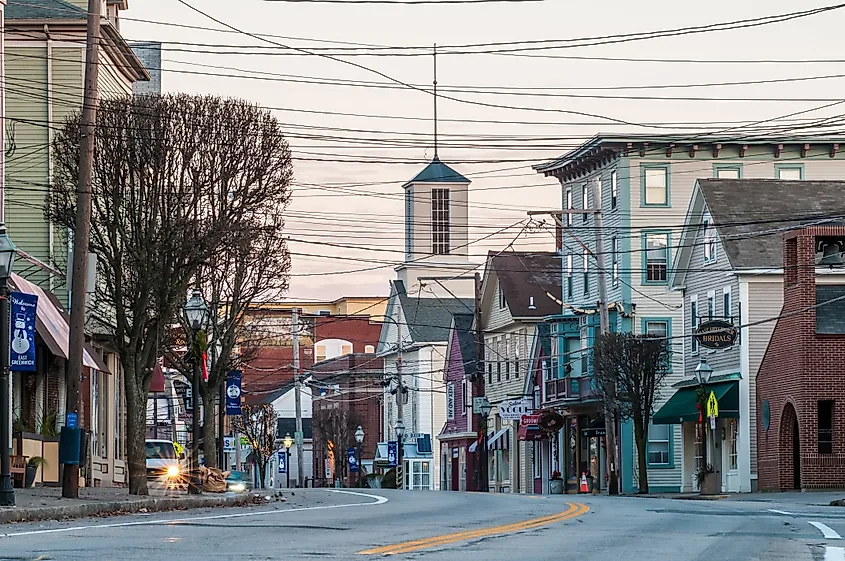 East Greenwich is a historical town in Rhode Island with a fantastic coastline and downtown area. It contains many historic locations, like the Varnum Armory Museum and the hip Hill and Harbor neighborhood, and is located on the edge of Narragansett Bay. Eat at one of the many delicious restaurants and cafés or take a leisurely stroll along the picturesque shoreline.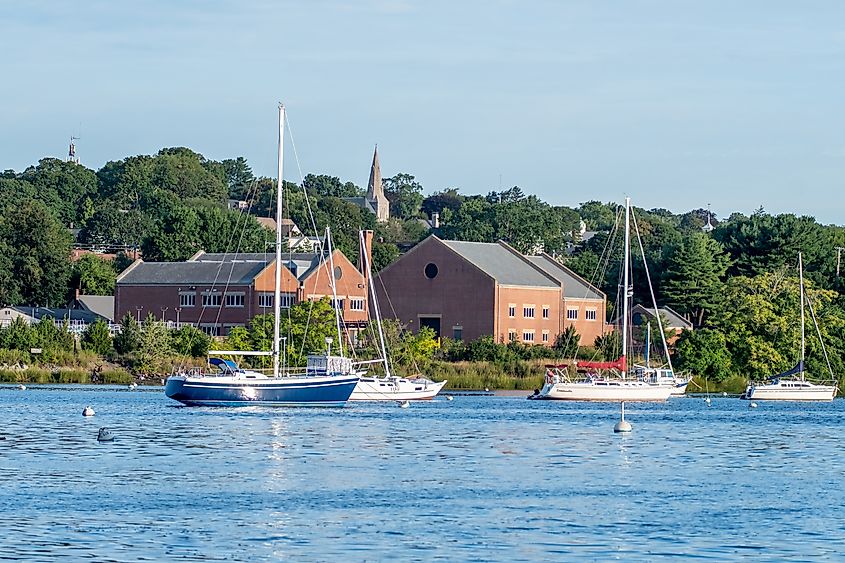 There are several beautiful parks and natural areas in East Greenwich as well. A great site to visit is Goddard Memorial State Park, which offers views of the bay and a ton of enjoyable activities including hiking, fishing, and boating. Frye Nature Preserve is another wonderful location for nature lovers who want to hike and see a variety of wild animals.
Foster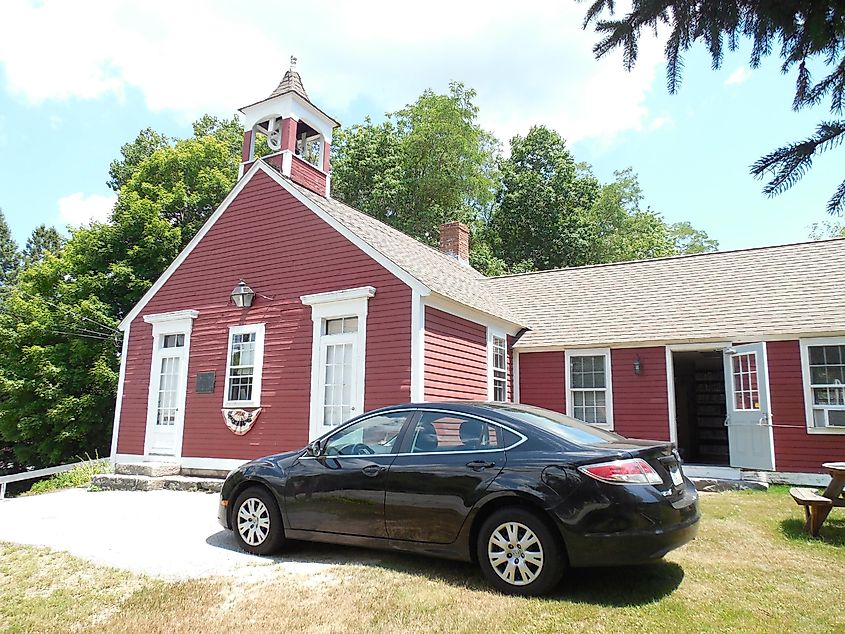 Check visit Foster on Rhode Island's western coast if you enjoy the great outdoors! This small town's mountains and deep forests are famous for providing a wealth of outdoor activities for thrill-seekers. The Quinebaug Lake State Park, a vast region that covers 180 acres of great wilderness, is the first place that hikers, bicyclists, and horseback riders can all explore. 
The Arcadia Management Area is a wildlife preserve where you can go camping, fishing, and hiking if you want even more. Also nearby is the Ponaganset River, a popular location for fly and trout fishing. However the Waterman Reservoir is fantastic if you like to unwind and explore the water. Bring your kayak or canoe and take advantage of the tranquil waterways. It's the ideal location to view Rhode Island's natural splendor.
Conclusion
Rhode Island may be small, but it's got some of the most incredible and overlooked towns in the whole country. These hidden gems are often ignored by tourists, but they're worth checking out if you're into culture and natural beauty. The 11 Most Underrated Towns in Rhode Island are stunning and offer something for everyone. 
For those who love nature, towns like Foster and Burrillville have some amazing forests, mountains, and rivers to explore. And if you're more into the beach scene, Little Compton and Charlestown have stunning coasts that are sure to make you happy. And finally, there are places like East Greenwich and Bristol with loads of history and waterfront spots. 
These small towns give you a chance to get away from the hustle and explore the secret parts of Rhode Island. So hit the road and tune into the unique beauty of these underrated towns today.