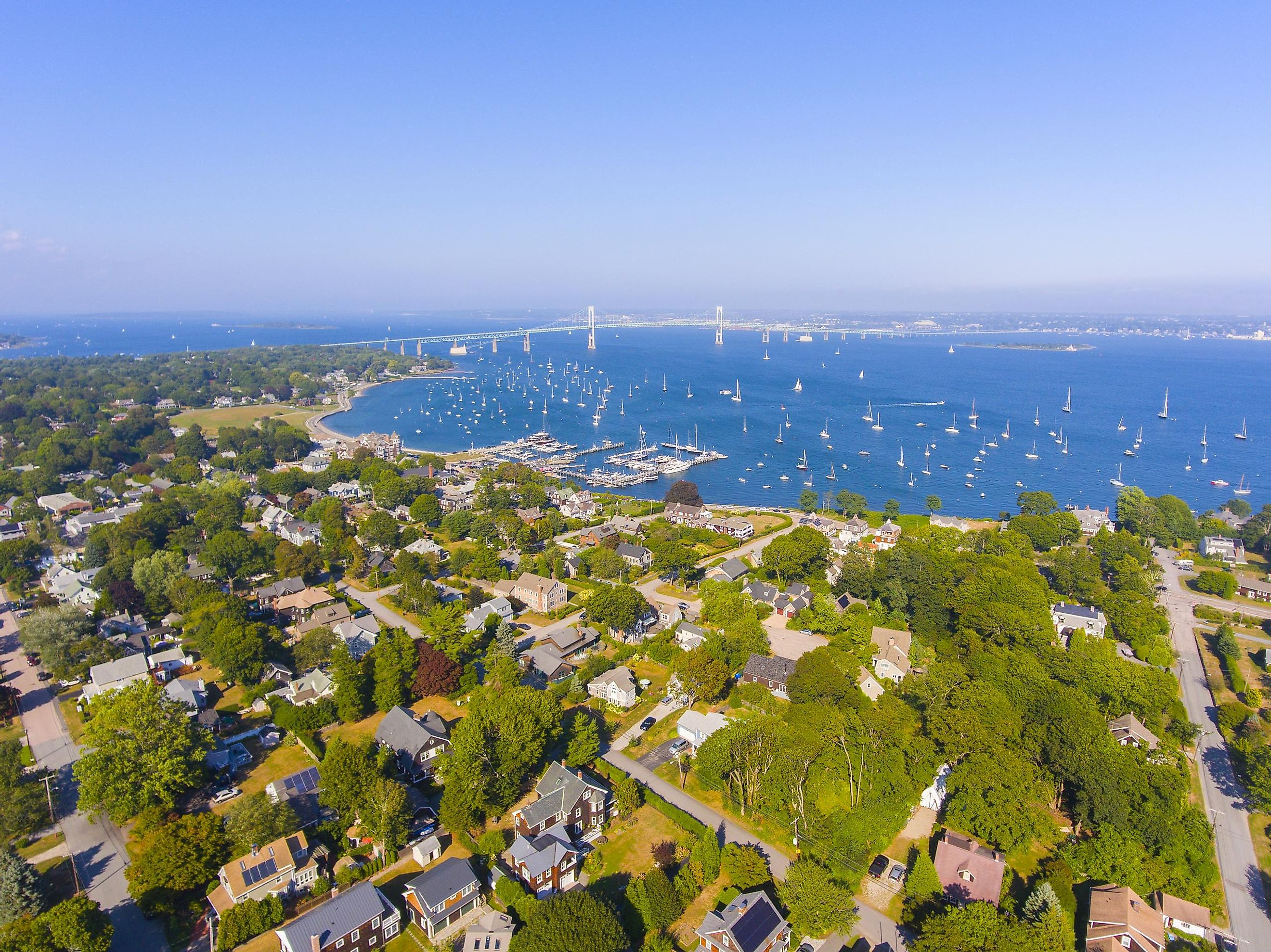 12 Adorable Small Towns In Rhode Island
Rhode Island, tucked away along the picturesque New England coastline, is home to a wealth of unspoiled destinations beckoning tourists looking for a peaceful getaway from the bustle of city life. The captivating location has many adorable small towns that may well compete in terms of charm with their larger counterparts despite their small size. Visitors will see why Rhode Island is a must-see location as soon as they step foot in these lovely havens. Small towns in Rhode Island are unique given their obvious appeal, stemming from a rich history, beautiful landscapes, and a strong sense of community. The adorable towns of Rhode Island have it all, from meandering through charming, colorful alleyways to cruising on vibrant boats to sweeping farmlands and peaceful beaches.
New Shoreham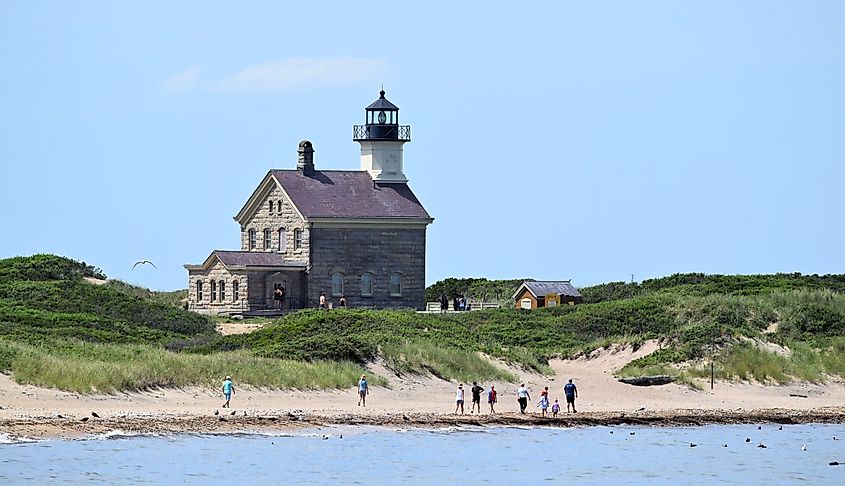 New Shoreham, tucked away on the gorgeous Block Island, is a compelling location that offers a getaway from the everyday. This picturesque village enchants visitors with its unspoiled natural beauty, lush greenery, and immaculate beaches. Discover the magnificent Mohegan Bluffs, where rocky cliffs rise above the thundering seas and provide spectacular 360-degree vistas. A fantastic location to take in the expanse of what seems like unending water on one end and the peaceful beach town atmosphere on the opposite shore is the South East Lighthouse. The simplicity and unspoiled charm of New Shoreham make it the perfect getaway for individuals who love the outdoors and desire peace.
Warren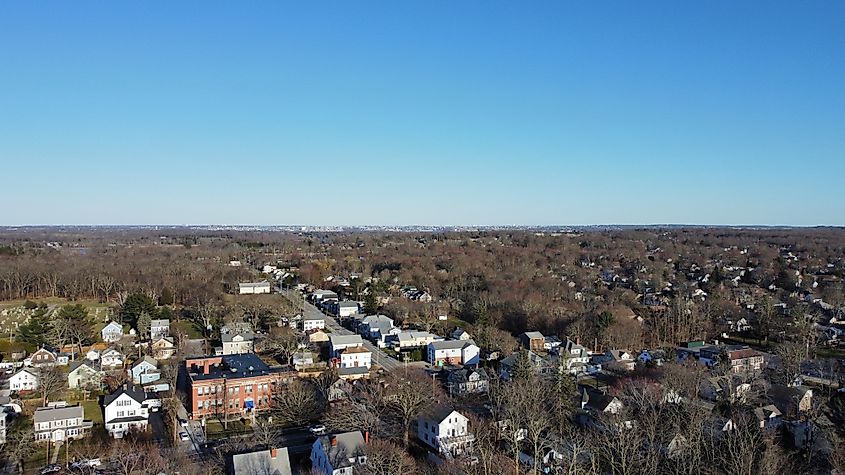 The thriving town of Warren, sitting on Warren River's eastern shores, offers a timeless appeal that fuses traditional beauty with contemporary ingenuity. The Warren Heritage Trail travels through the town, presenting historic sites and charming cobblestone lanes where one can dive into the rich coastal past. Tour the studios and galleries of regional artists like the Warren Tri-County Fine Arts to learn more about the artistic culture that flourishes in Warren. Warren Town Beach is the ideal location for beach surfing, and one can head to the Audubon Society of Rhode Island for bird watching. Warren's intimate size and recreational options make it a charming destination for those seeking an offbeat New England experience.
Hopkinton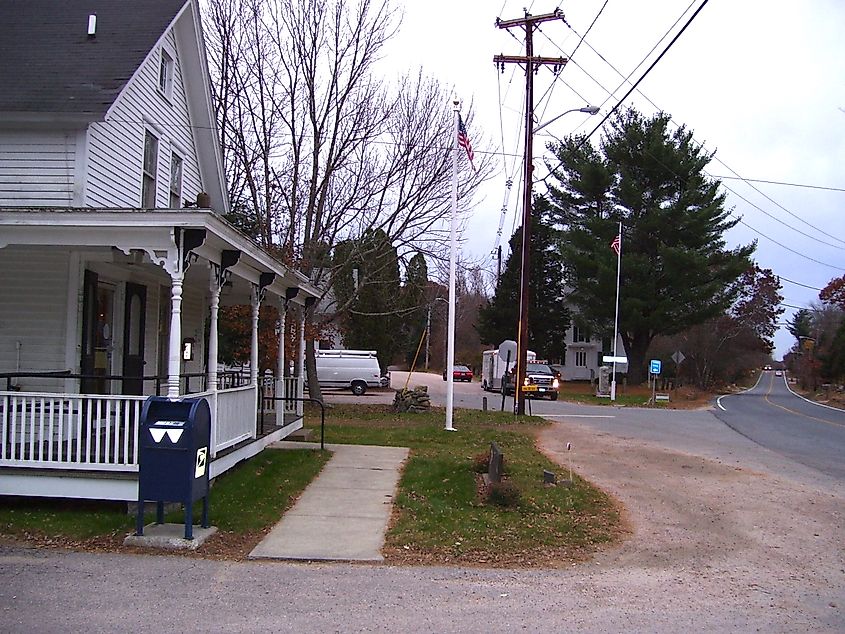 Hopkinton is a gem that is just waiting to be found, nestled among verdant forests and tranquil lakes. Nature lovers will be captivated by the splendor of Yawgoog Scout Reservation, home to miles of trails that meander through virgin woodlands and lead to picturesque lakeside panoramas. The trailhead for the Narragansett Trail, providing various day treks, is another popular spot among tourists. Another location to visit for activities like riding, hiking, backpacking, and kayaking is the Arcadia Management Area state park. Hopkinton is a retreat for individuals seeking comfort in nature's embrace boasting a serene atmosphere and outdoor recreational options.
Harrisville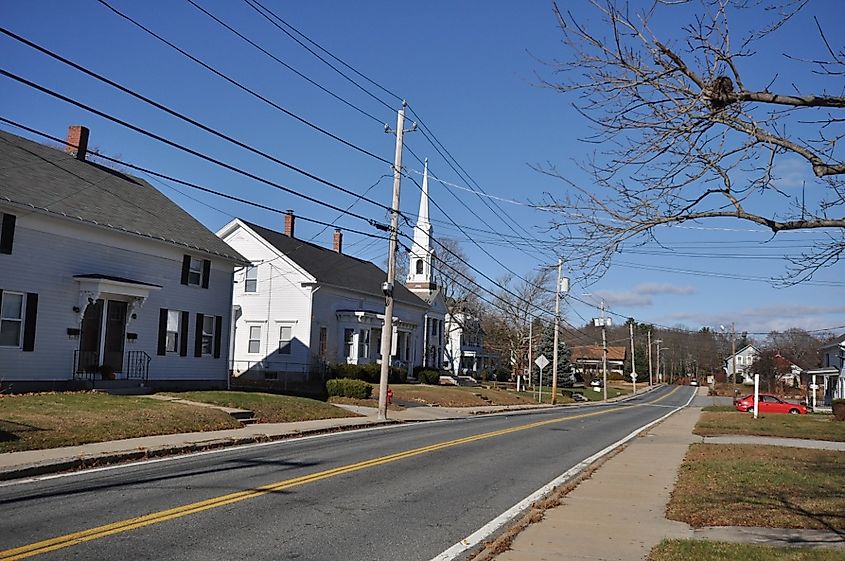 Boasting a charming mill village and peaceful surroundings, Harrisville is a hidden gem that draws tourists in with its subtle allure. Purgatory Chasm State Reservation with its serene pathways that meander through thick forests and connect with picturesque overlooks and peaceful ponds, making it a great place for nature lovers to unwind. People can spend a fun day out at Southwick's Zoo. If interested in the paranormal, you should also visit the Conjuring house in Burrillville, a nearby village. Harrisville is a charming option for those looking for an idyllic vacation in a small-town setting.
Westerly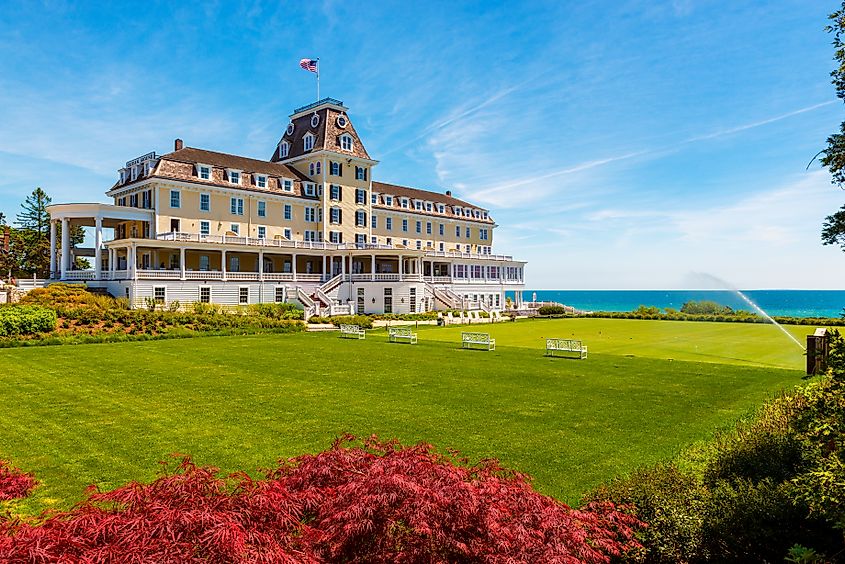 Westerly, located near Rhode Island's southwest tip, is a bustling community that combines natural beauty, cultural diversity, and seaside allure in a beautiful way. Enjoy a day of relaxation while lying in the sun on the sands of Misquamicut State Beach, where the roar of breaking waves acts as a beautiful lullaby. Explore the bustling downtown district, dotted with adorable shops, galleries like Black Duck Gallery, and unique restaurants. Discover Wilcox Park, a verdant paradise with lush gardens and peaceful walking paths. Westerly is the ideal vacation spot for beach enthusiasts, art lovers, and families alike.
Little Compton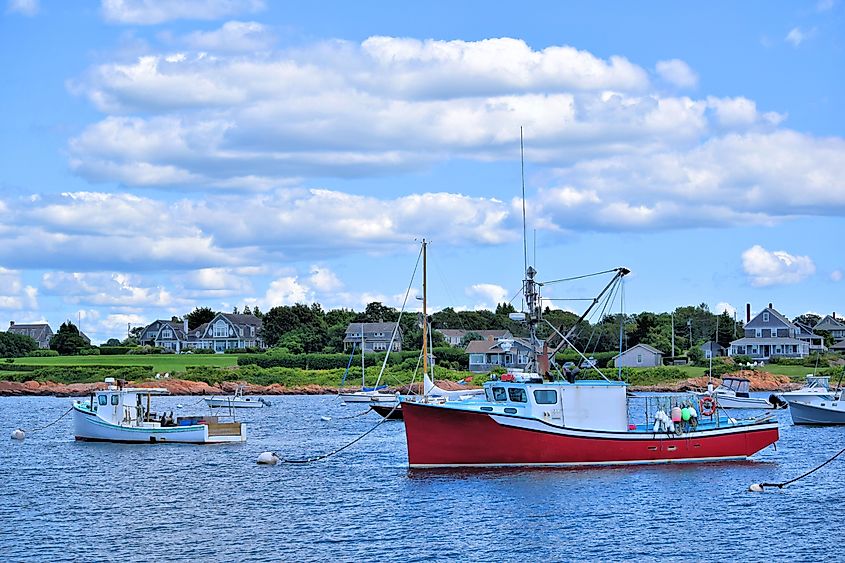 Little Compton is an unspoiled treasure in Rhode Island's southeast side that charms travelers with its pastoral views, charming village square, and pristine shoreline. Explore the nearby farms and orchards to choose your own fruits and eat freshly baked pies as you celebrate the town's agricultural history. Experience a relaxing bike ride through the countryside and beautiful scenery along the Sakonnet Greenway Trail. Find solitude and tranquility in the rugged coastlines of South Shore and Goosewing. Little Compton is the perfect getaway for those looking for the best of rural New England with its picturesque farms, stunning coastal landscape, and tranquil atmosphere.
Narragansett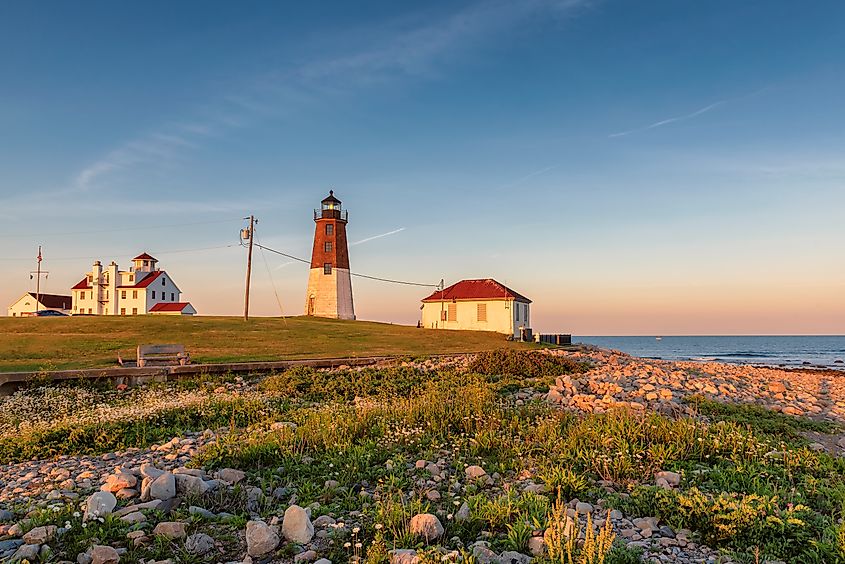 The seaside community of Narragansett, nestled along the breathtaking Narragansett Bay shoreline, offers the ideal fusion of unspoiled nature, bustling beach culture, and old-world charm. Enjoy the sunshine on Narragansett Town Beach's golden shores, renowned for their crystal-clear seas and expansive vistas. Discover the storied Point Judith Lighthouse, a famous landmark used to direct ships for more than a century. Learn about the flourishing surf culture along the Narragansett Pier, where independent surf shops and cafés foster a casual coastal air. Beachgoers and history buffs alike will find Narragansett to be an intriguing destination with its stunning beaches, vibrant environment, and rich coastal legacy.
Foster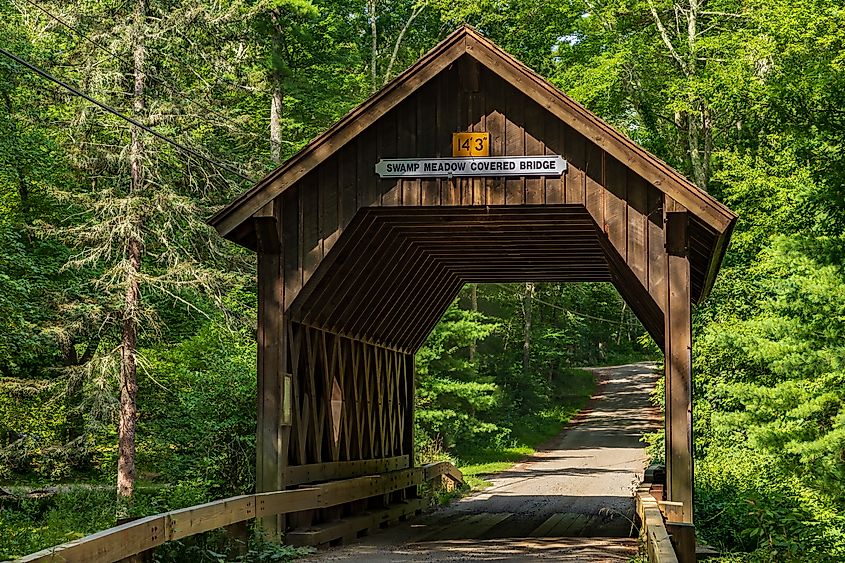 Foster, a quiet getaway from the busy world, is hidden in Rhode Island's western region. Enjoy a romantic stroll while taking in nature at the Swamp Meadow Bridge or the Killingly Pond, a well-liked location for kayaking and fishing. Tour the renowned Foster Centre Village, a tranquil community with elegant colonial-style buildings and an air of history. Another must-stop location for spending a leisurely evening sipping great regional wines is Nickle Creek Vineyard. Foster is a paradise for outdoor lovers and anyone looking for solace in the lap of nature, promising untouched natural beauty, a peaceful atmosphere, and plenty of recreational opportunities.
Tiverton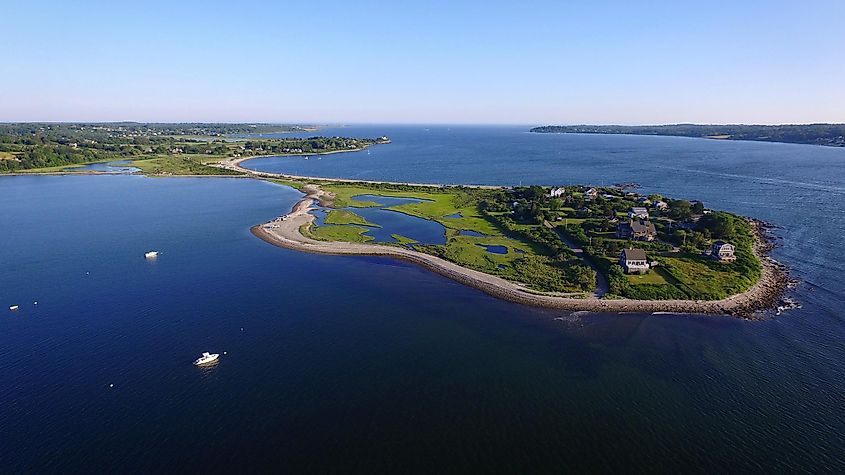 Situated on the eastern bank of the Sakonnet River, Tiverton is a charming coastal town featuring the Weetamoo Wood. Discover the picturesque surroundings of the Tiverton Four Corners Historic District, where old buildings now house specialty stores, art galleries, and excellent restaurants. A favorite destination for hikers and wildlife enthusiasts is the Audubon Emilie Ruecker Wildlife Refuge. The Sakonnet River Scenic Byway offers sweeping water views and glimmers of coastal life, so take your time driving along it. Tiverton is an ideal spot for visitors looking for a laid-back seaside experience.
East Greenwich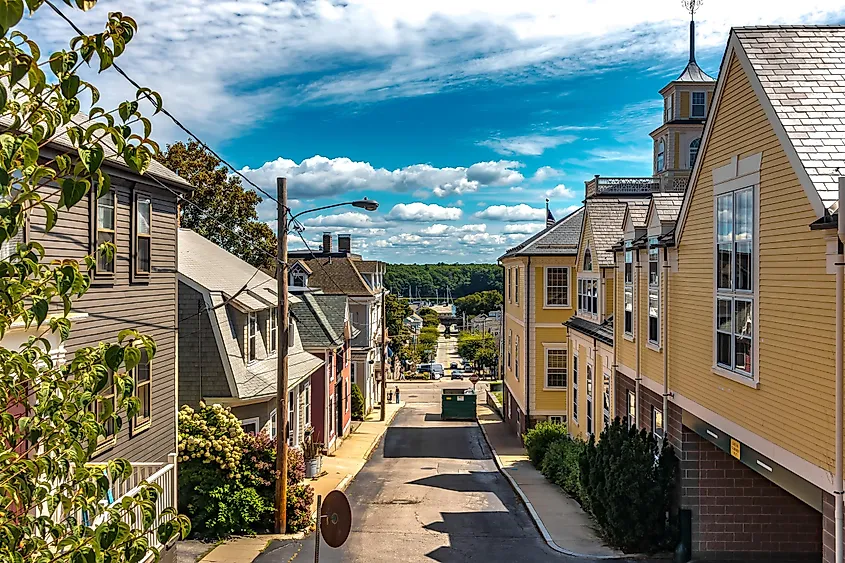 Nestled on the western shores of Narragansett Bay, East Greenwich is a charming town that seamlessly blends historic elegance with a vibrant downtown scene. Explore the picturesque Main Street, adorned with beautifully preserved 18th-century homes. Immerse yourself in history at the Varnum Memorial Armory, a historic landmark showcasing artifacts and exhibits from the Revolutionary War era. East Greenwich's proximity to the bay provides ample opportunities for boating, fishing, and waterfront dining. The nearby Frye Nature Preserve is another nature hotspot to check out. With its historic charm, thriving downtown district, and access to coastal recreation, East Greenwich is a captivating destination for history buffs and those seeking a refined coastal experience.
Jamestown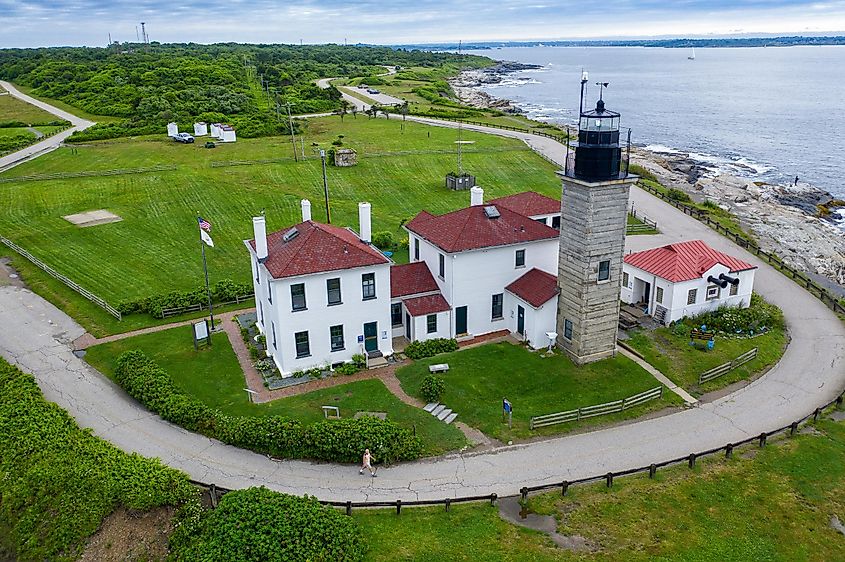 Set on Conanicut Island, just off the coast of Newport, Jamestown is a serene coastal town enchanting visitors with its natural beauty and unassuming charm. Discover the rugged beauty of Beavertail State Park, where rocky cliffs offer breathtaking views of the Atlantic Ocean, and Beavertail Lighthouse Museum gives a glimpse of history. Explore the quaint village center, dotted with art galleries like the Jamestown Arts Center and Fuller Art and Frame Gallery. Jamestown's idyllic setting, picturesque landscapes, and laid-back island atmosphere make it an ideal destination for those seeking a peaceful retreat by the sea.
Watch Hill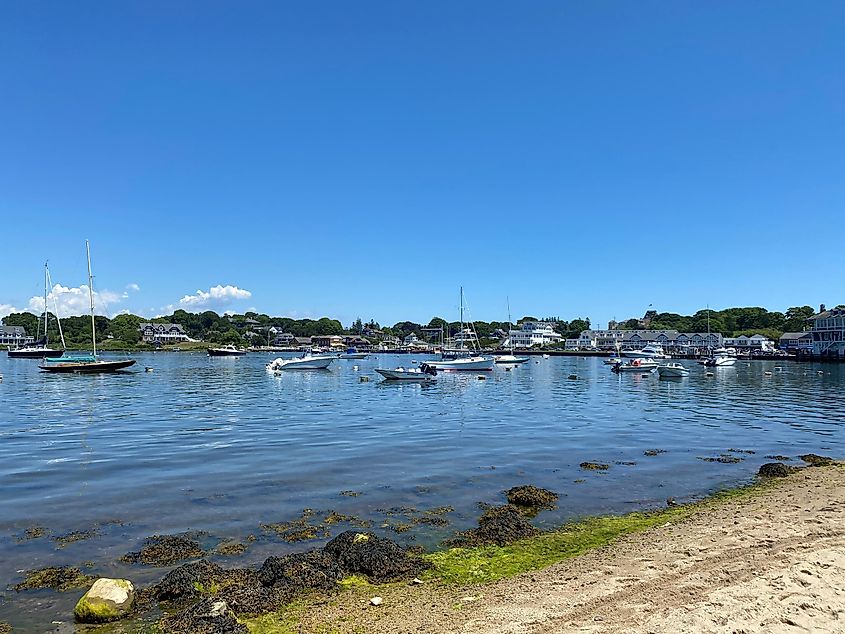 Watch Hill, a posh seaside community on Rhode Island's southwestern coast, offers a glimpse of the sophisticated beach lifestyle of New England while exuding timeless elegance. Unwind on East Beach's immaculate coastlines, renowned for their golden sands and expansive scenery of the Atlantic Ocean. Wander casually through the picturesque Watch Hill Harbour, where dazzling boats bob in the clear seas. Watch Hill is a sought-after location for visitors seeking a chic beach retreat thanks to its opulent charm, picturesque grace, and refined coastal environment.
Small villages in Rhode Island enthrall tourists with their fascinating histories, tight-knit populations, and understated beauty. Each town has something unique to offer, whether it is strolling through the quaint streets lined with colonial mansions, taking in its vibrant arts setting, or indulging in delicious seafood at coastal eateries. So, if you are looking for a unique New England experience, veer off the beaten road and explore Rhode Island's charming tiny villages. Get lost in their allure, take in the surrounding beauty, and make lifelong memories in these undiscovered havens of paradise.