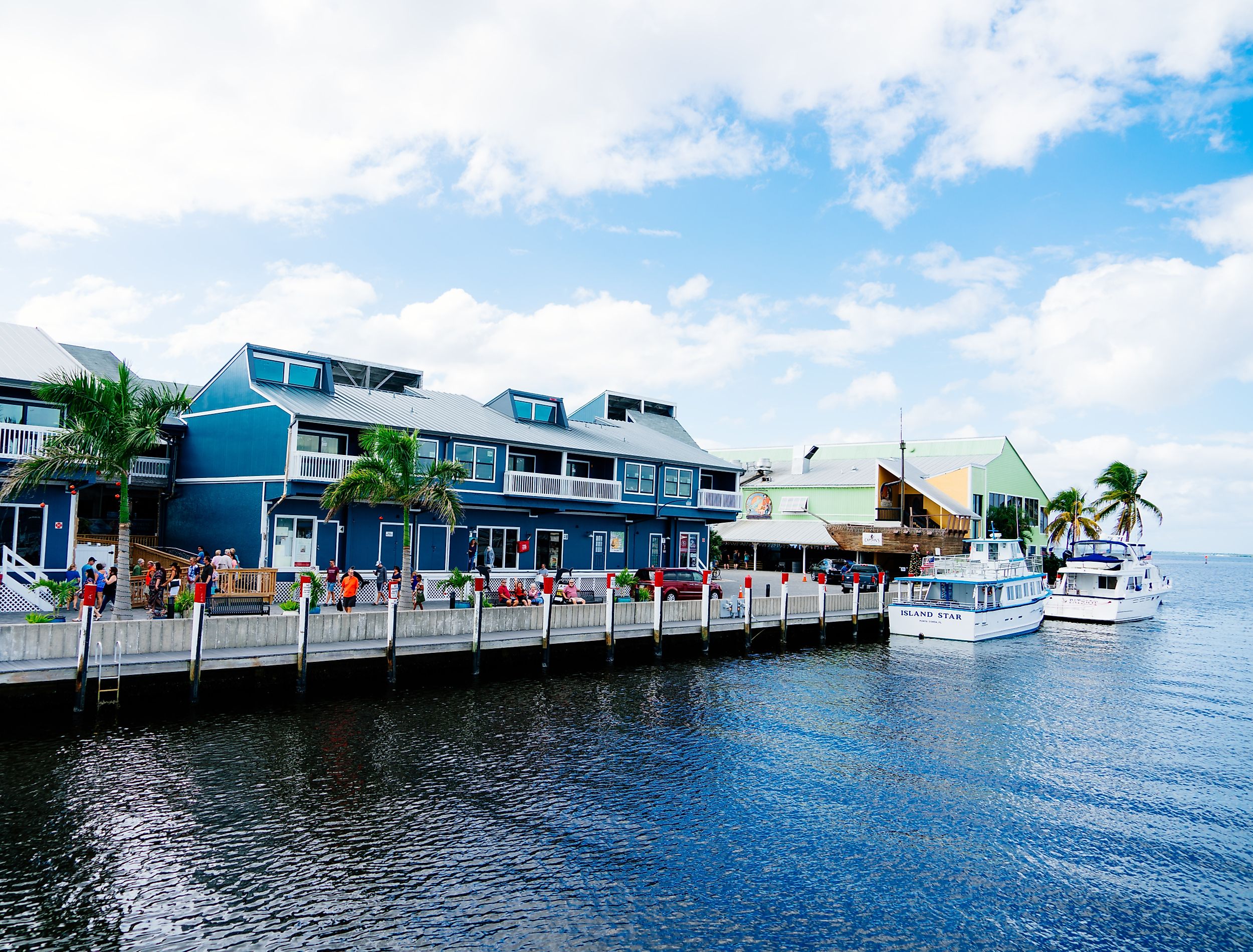 11 Most Underrated Towns In Florida
There are many places in Florida that are overshadowed by the beach resorts and see few tourists at a time. Despite the hidden or remote locales, reaching these towns will reveal a true paradise before one's eyes for a pleasure-filled respite. 
Amelia Island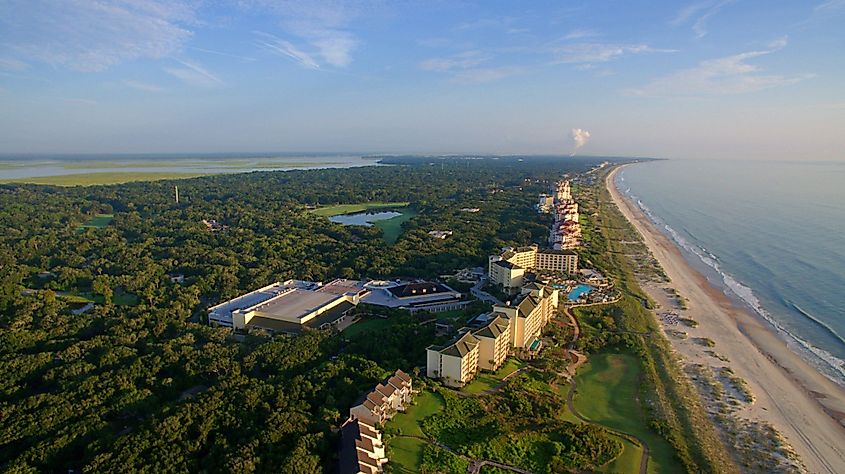 Set in the north-eastern panhandle, 20 minutes to Georgia, the historical slice of paradise has been ruled by French, Spanish, and English. Amelia Island will attest to all the epicureans who seek a pleasure-filled moment in life through everything they do. Offering a true respite in a paradise setting, one can spend days lounging on the sands in-between lazy swims to stretch the bones and sauntering over to the nearest beachfront seafood shack for some first-rate grub. The island also appeases the golf-lovers, while families enjoy sightseeing on a bike or horseback and even taking cooking classes. Amelia Island is all about slowing down for that physical and mental break-bounding on a sense of constant meditation, which is easy to achieve in the surroundings of such beauty. 
Deerfield Beach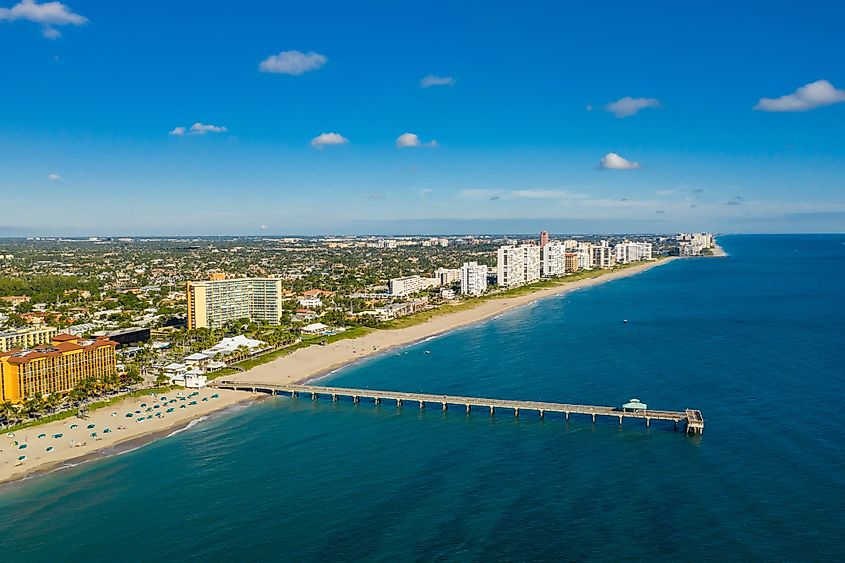 Brimming with an Old Florida vibe, the charming town is a perfectly quaint getaway for that final boost in charge to 100%, before the summer's end, by lounging on the award-winning coastline. The pristine beaches come with plenty of water-based pursuits for the active, as well as a wonderful 976-foot-long fishing pier for sights and photo ops. Nature fans can hit Deerfield Island Park to explore the scenic nature trails and mangrove swamps, while families thoroughly enjoy some fun-filled bonding at the Splash Adventure Water Park with exciting water slides. To eat, there's the Charm City Burger Company, JB's on the Beach for seafood, as well as authentic Cuban dishes at the Little Havana Restaurant. Set near Fort Lauderdale in the northern part of the county, the truly-underrated Florida locale features cove-like Atlantic Ocean beaches, free surfing, and stand-up paddleboard lessons on Saturday mornings, as well as "Full Moon Paddle Tours."
Havana
Some dozen miles north of Tallahassee at the border with Georgia, Havana is a former agricultural community-turned beautiful town for the fans of all history and antiques. Having re-invented itself as a shopping destination, one will find streets lined with unique shops, antique shopping, and local restaurants. Known for truly-quintessential finds among stands upon stands of antiques and collectibles, there is home decor, furniture, jewelry, and art. The Quincy Historic District is a stroll-worthy place to spend an entire afternoon marveling at the structures, with the "cherry on top" Gadsden Arts Center. The former hardware store-turned art center features fantastic works by local and nation-renowned artists to feast on with the eyes at no cost.   
Jensen Beach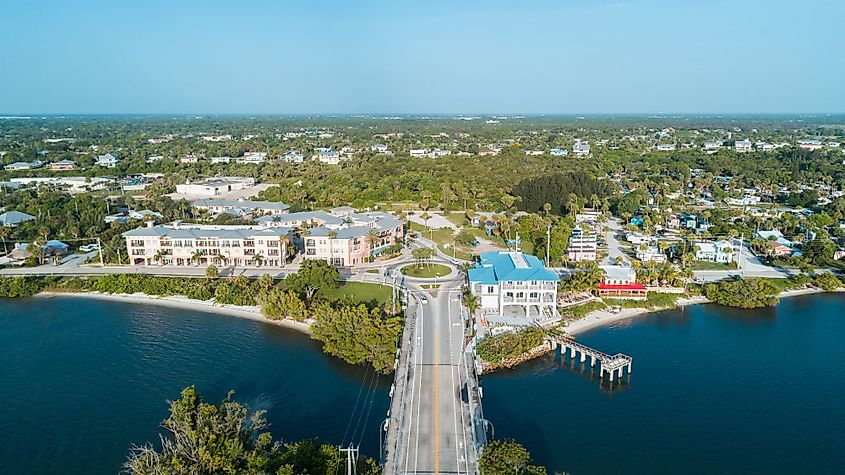 Jensen Beach is the real hidden gem of the Treasure Coast in south-eastern Florida, with a truly laid-back vibe and a renowned food scene. Set an hour north of West Palm Beach, it is also known for citrus plantations, having once held the title of the "Pineapple Capital of the World." The annual festival of the prickly tropical fruit comes with live music, colorful spectacles, pineapple cooking, and eating competitions. Resting on an aquatic preserve, the beach is a heaven for water-sports fans with everything from sailing to scuba diving and is famed for the nesting turtles. The nearby Walton Rocks Beach is a dog-friendly locale for runs or lounging around with one's best friend. The sensational seafood galore comes with plenty of restaurants and shacks to choose from, all serving super-fresh catch. 
Juno Beach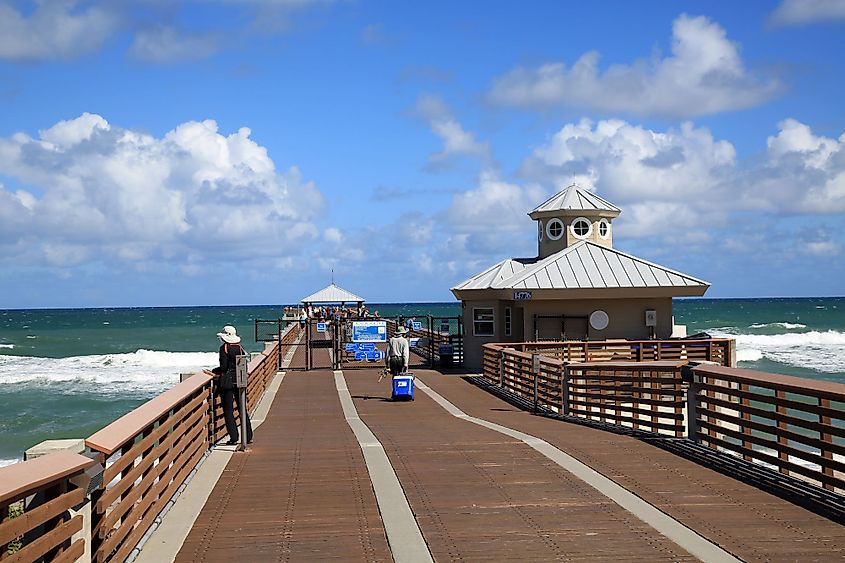 Set on the Atlantic coast in between Jupiter and West Palm Beach, Juno Beach is the time to visit now. Known for the densest sea turtle nesting ground in the world from May through October, one is in for a real cute spectacle and much natural knowledge. There's the Loggerhead Marinelife Center that rehabilitates sick and injured sea turtles, known as resilient reptiles. It offers tours of the hospital facility, guided beach walks, and hatchling releases. One will find the scenic 990-foot Juno Beach Pier for saltwater catching at the Juno Beach Park, inclusive with a Pier House for those who come unequipped, as well as 300 feet of guarded beach with a designated surfing area and picnic shelters. Families thoroughly enjoy visiting the 569-acre maritime hammock preserve of the Juno Dunes Natural Area, home to a variety of wildlife, several miles of hiking trails, and the highest natural point in Palm Beach County. 
Manasota Key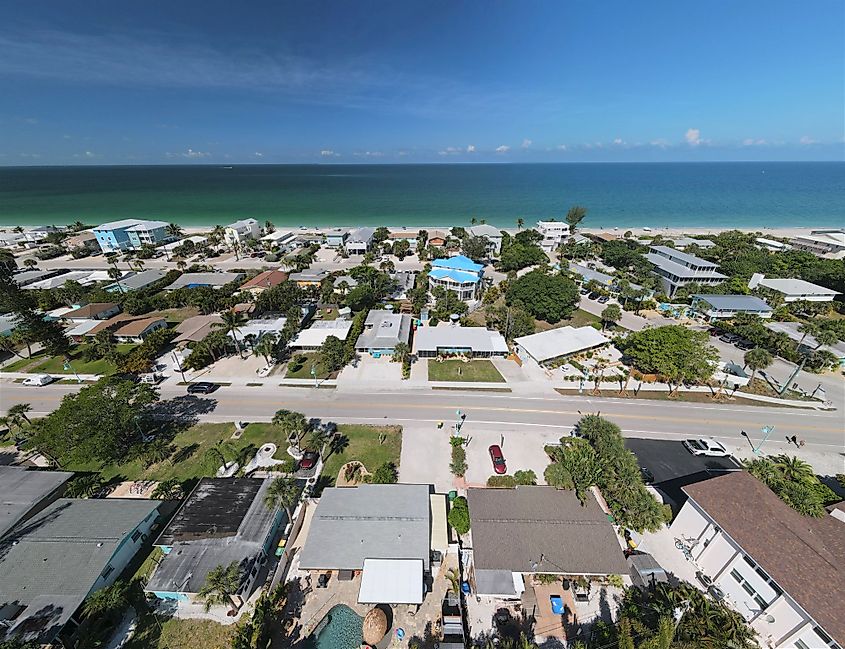 Set on the west coast, 50 minutes south of Sarasota, the hidden Manasota Key is a real treasure cove hotspot for shelling opportunities. The obscure enclave of the Blind Pass Park beach is renowned for gorgeous shells, shark's teeth find, as well as nesting sea turtles. Known for the densest number of nesting turtles on the entire gulf coast, Manasota Key's own tiny population is just over 1,200 residents, for the quaint and relaxing getaway in a truly laid-back place. Bounded by an emerald-green ocean, one can parasail for the amazing views, fish on the local grouper, and enjoy the sun blazing the waters as it sets. All those treasure hunts in the sand and cocktails in the sun call for a hike in the shaded Stump Pass Beach State Park, a real natural paradise.
Matlacha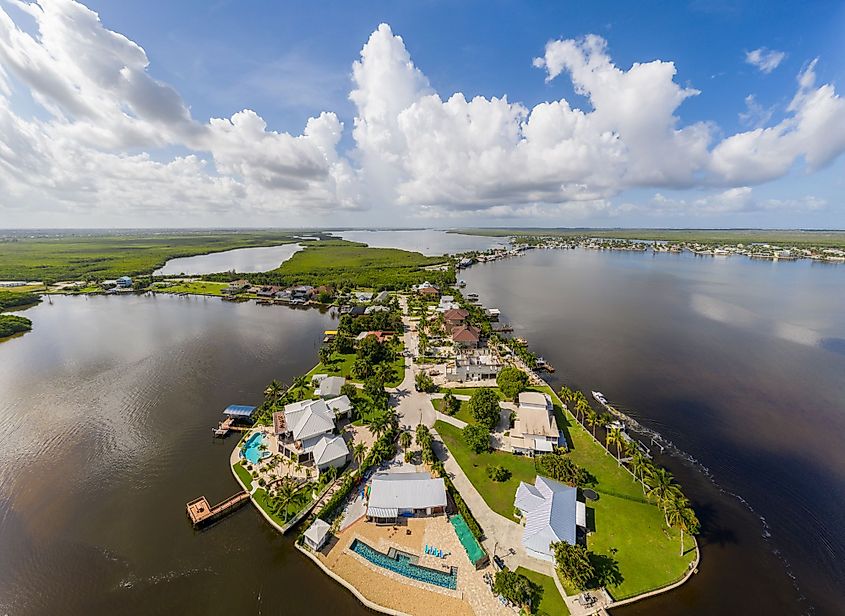 "Big Warrior" in Seminole, Matlacha is a little friendly rural fishing village of fewer than 1,000 residents with a pronounced personality like no other. In the enclave of hippies, artists, and other free spirits, one is greeted with vibrant displays and colorful store facades selling all kinds of funky crafts and hand-made trinkets for a one-of-a-kind souvenir. One must visit the Lovegrove Gallery & Gardens to satisfy all senses at once, with local landscapes setting the backdrop for the local artwork. There is also the cool Museum of Islands (MOTI), while the downtown is full of B&Bs, local seafood eateries, art galleries, island boutiques, and colorful Floridian cottages. The nearby Pine Island is as lovely as it sounds, mixing the sea breeze with the pine scent for a real session of aromatherapy in the shade, bounded by waters.
Ocala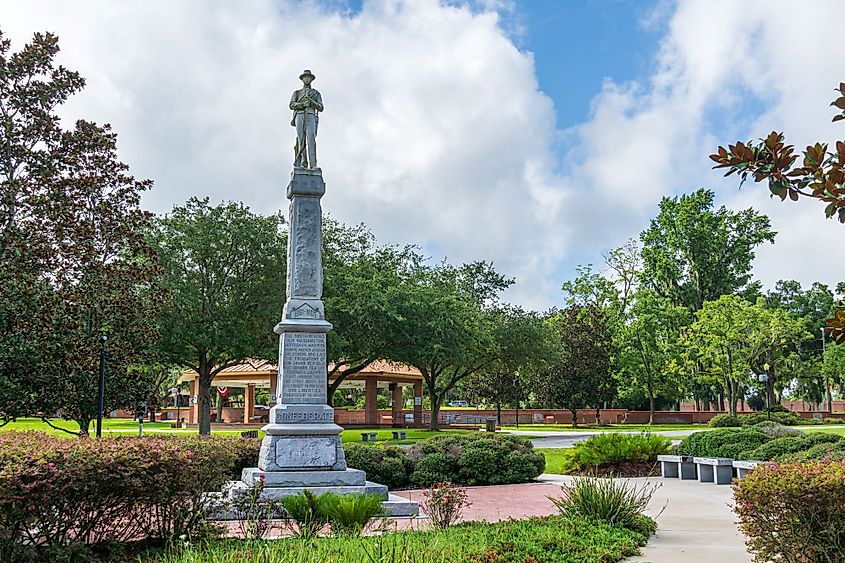 The epitome of Central Florida with rolling green pastures and picturesque farms, Ocala is also the "Horse Capital of the World." The animal lovers will rejoice in horse-and-carriage rides, horseback riders, and particularly, the excursions with riders swimming along with their horses in the Ocala National Forest. After checking out the Gypsy Vanner breed, the "miniature version of Clydesdales" at The Gypsy Gold Farm, the Yancey's Blueberry Farm, and Blues Brothers Farm await one for berry-picking during spring and summer. Built upon phosphorous quarries for a boost in elevation, Canyons Zip Lines offers the highest and fastest zip lines in Florida, as well as the nation's longest over open waters. Silver Glen Springs is known for the turquoise, relaxing 72-degree waters for snorkeling, while the historical Silver Springs State Park offers glass-bottom boat tours under the crystal-blue waters.
Pass-a-Grille Beach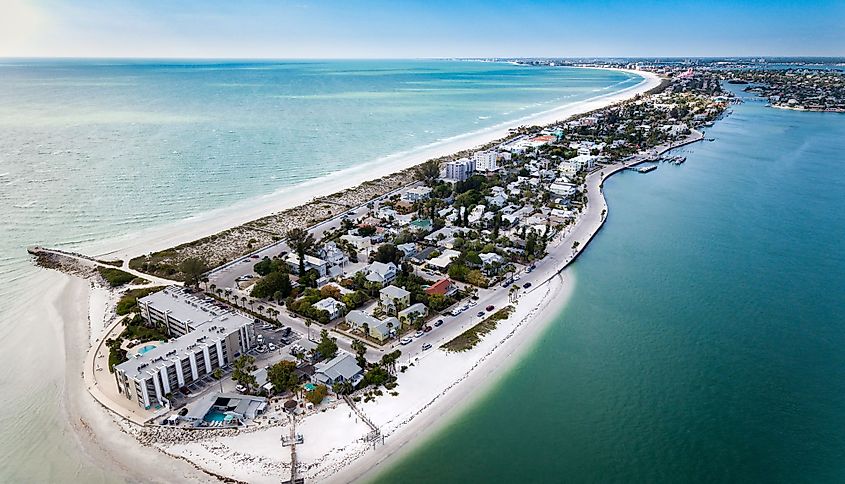 Set at the southernmost point past St. Pete Beach at the tip of the barrier island, Pass-A-Grille is Florida's real hidden gem. First visited by European explorers in 1528, the cute townscape is great to explore by foot or bike. There's the free Gulf Beaches Historical Museum with a rich collection of interesting photographs and artifacts on history, as well as beachcombing miles of uninterrupted shores. The charming enclave full of old Florida vibe comes with clear blue-watered beaches lined with fun eateries. There's the Sea Critters Cafe with seafood specialties along with Paradise Grille for air burgers and cold beer, perfect after soaking up the sun. The renowned Fort DeSoto Park comes with its own beach and shaded spots to stroll, while to stay, the atmospheric studios at the Sabal Palms Inn offer Gulf of Mexico views.
Punta Gorda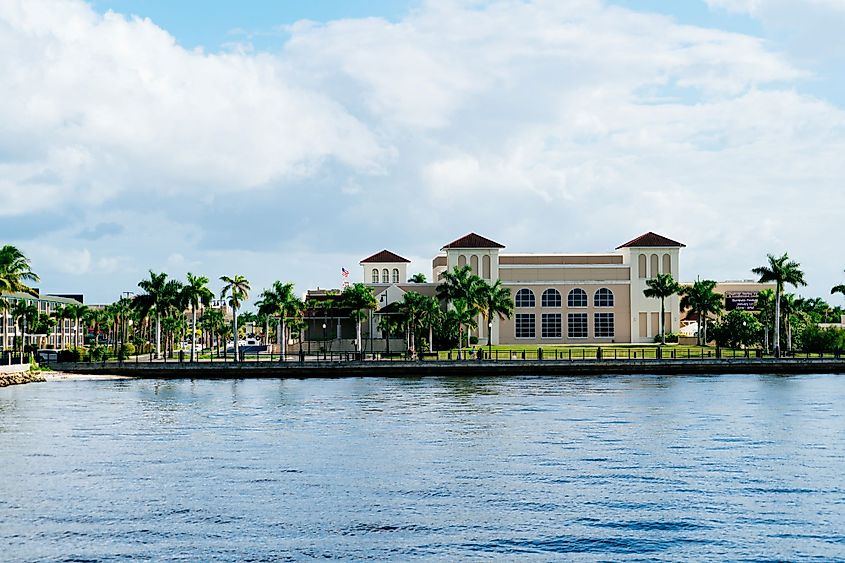 Set in Charlotte County on Florida's West Coast, the small city is full of laidback Florida fun. There's the highly accessible downtown brimming with interesting shops and restaurants. There are also paths leading to the water where the Peace River and Charlotte Harbor meet. The artists will love hunting for over 30 large-scale murals scattered throughout town, featuring whimsical works of art, with more to be found around the Peace River Botanical & Sculpture Gardens. There's the Octagon Wildlife Sanctuary rescue center, where kids can come face-to-face with bears, lions, and exotic animals, and the fantastic Muscle Car City with vintage Camaros, GTOs, and Corvettes. One can recharge at the waterfront-set Fishermen's Village or Laishley Park, which also offers sightseeing boat tours and fishing charters.
Sebring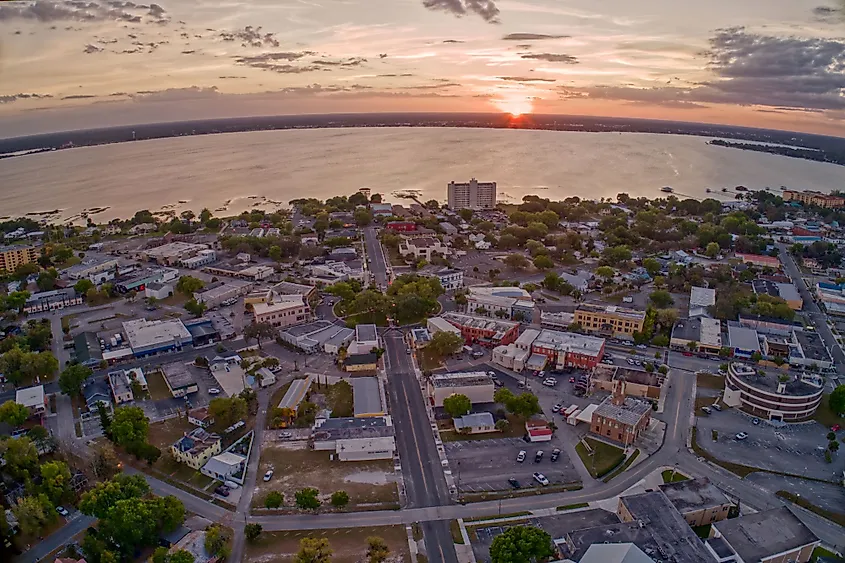 Only an hour from Orlando, Sebring comes with a unique vibe, offering a whole different experience of Central Florida than expected. "The City on the Circle" boasts a highly-walk-able historical downtown area to rummage through with various interesting local spots. Sebring Soda & Ice Cream Works is known for a choice of over 300 craft soda and 50 ice cream flavors. The water fans can choose from over 100 lakes in the area, including Lake Placid for knee-boarding, jet skiing, kayaking, fishing, swimming, and chilling on the banks. One can also golf, bike, or take a sailing trip, while the nearby Highlands Hammock State Park is full of natural beauty for fresh-air shaded hikes. One can also hot-air balloon from in-town or check out the cypress swamps for spotting alligators.
These quintessential towns offer unique sights and experiences without crowds. One will attain true respite in a paradise setting to end the summer on a high note.