Amelia Island, Florida, is a one-of-a-kind gem within the network of barrier islands that spans from South Carolina to Florida along the east coast. Also known as the "Isle of Eight Flags," it is well-known for its stunning beaches and clean water and its natural wildlife, world-class resort hotels, spas, golf courses, and restaurants.
Geography Of Amelia Island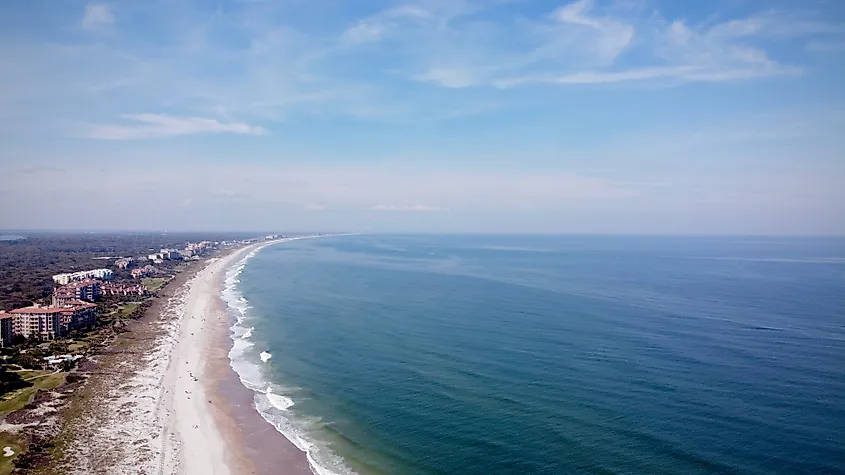 Amelia Island is part of the Sea Islands chain, stretching from South Carolina to Florida along the East Coast of the United States. It is the southernmost of the Sea Islands and the northernmost of the barrier islands on Florida's Atlantic coast. It is 13 miles long and 4 miles wide at its widest point in Nassau County, Florida. Fernandina Beach, Amelia City, and American Beach are located on the island. It is a part of the 3,000-mile East Coast Greenway trail that connects Maine to Florida.
History Of Amelia Island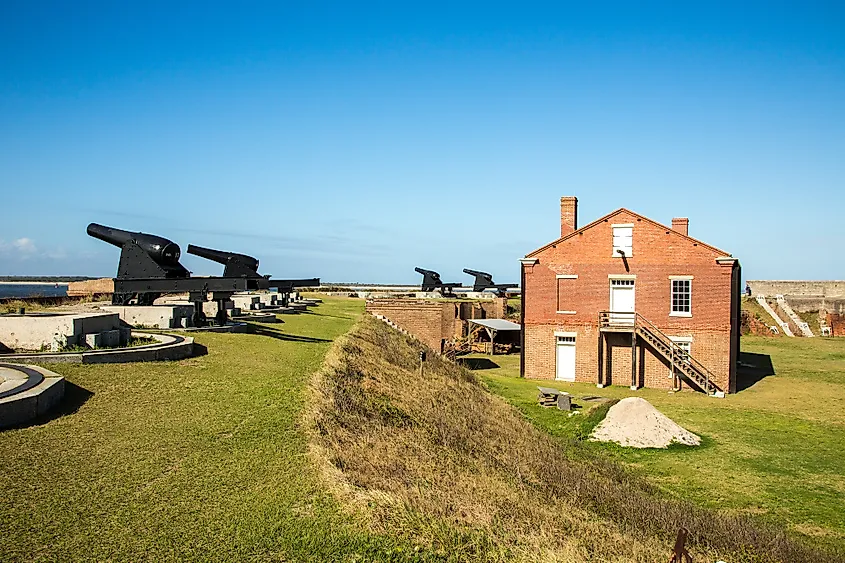 The island was named after Princess Amelia, the daughter of George II of Great Britain, and it passed through the hands of several colonial powers. Eight flags are thought to have flown over Amelia Island: French, Spanish, British, Floridian/Patriot, Green Cross, Mexican, Confederate, and United States. Jean Ribault, a Huguenot commander who landed on Amelia Island in 1562, called it "Retreat de Mai" (Island of May). The Timcuans are believed to have met Ribault and his men with baskets of berries as they were scheming. Despite knowing that the Spanish had claimed the territory in 1513, these French colonists landed because they were not only looking for land for France but also for sanctuary from the religious and political scavenger hunt that came with being Huguenots. The second flag was the Spanish flag. The Santa Maria mission was founded on the island by Spanish Franciscans in 1573. The island was renamed "Isla de Santa Maria."
Fernandina Beach was founded in 1685. It was in what is now known as "Old Town." In 1702 British invaders destroyed the settlement, leaving the area desolate for many years. During Amelia Island's Golden Age, from 1870 to 1910, numerous wealthy Americans made Fernandina their home, and together they constructed exquisite Victorian-style residences in what became known as the Silk-Stocking District. The Amelia Island Plantation was developed in present society and is now renowned as one of the world's most beautiful island attractions. Several businesses began to spring up, and the island is today known for its tourism and world-class resort hotels and lodgings, golf, tennis, restaurants, and other attractions.
Climate Of Amelia Island
Amelia Island is always a good time to visit because of its year-round sunlight and warm temperatures. Summers are usually long and winters are short with temperatures normally ranging from 46°F to 91°F, and seldom falling below 33°F or rising over 96°F. The greatest times of year to visit Fernandina Beach for warm-weather activities, according to the tourism index, are late March to mid-May and mid-October to mid-November.
Population And Economy Of Amelia Island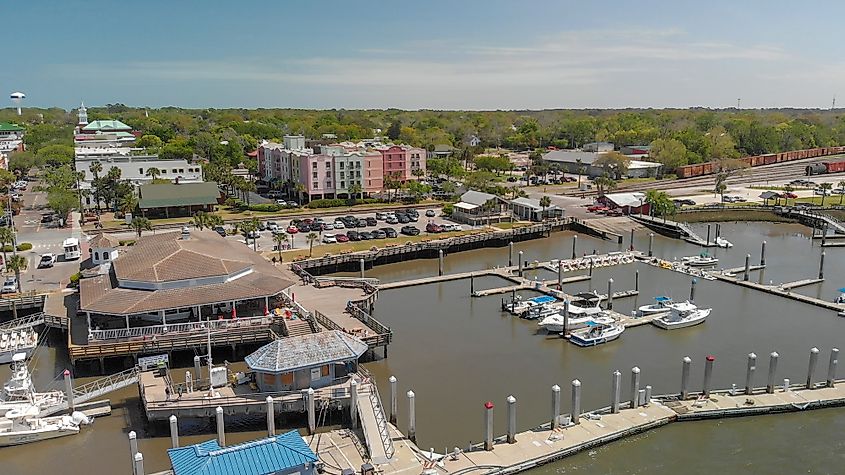 Amelia Island has a population of 38,189 people, with a median age of 53.8. Males make up 49.45 % of the population, while females make up 50.55 %. The island's economy mostly relies on tourism; according to a newly released research commissioned by the Amelia Island Tourist Development Council, Amelia Island tourist activities produced almost $900 million in total economic effect in 2019.
Attractions In Amelia Island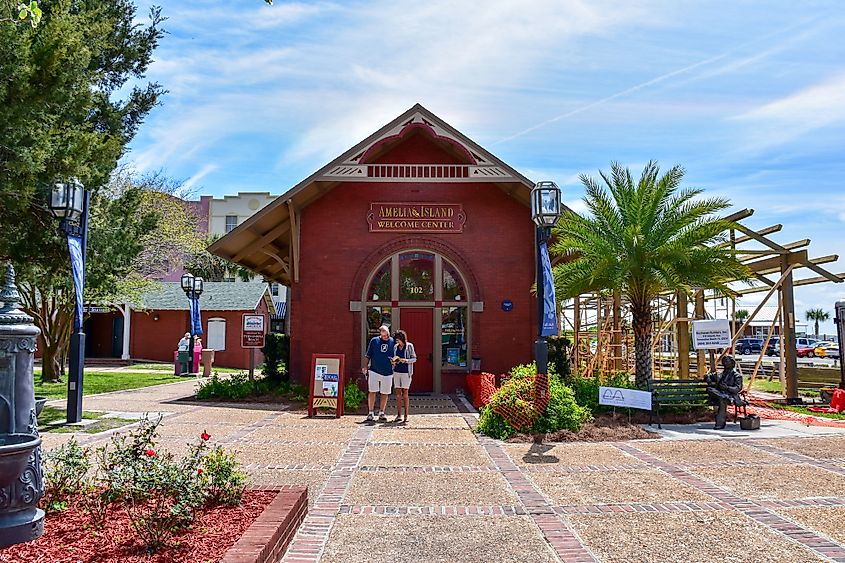 1. Fernandina Beach
Some of Amelia Island's most noteworthy sights may be found near Fernandina Beach. There are 13 miles of beautiful beaches and crystal blue seas. It also includes a plethora of boutique shops and various exquisite restaurants.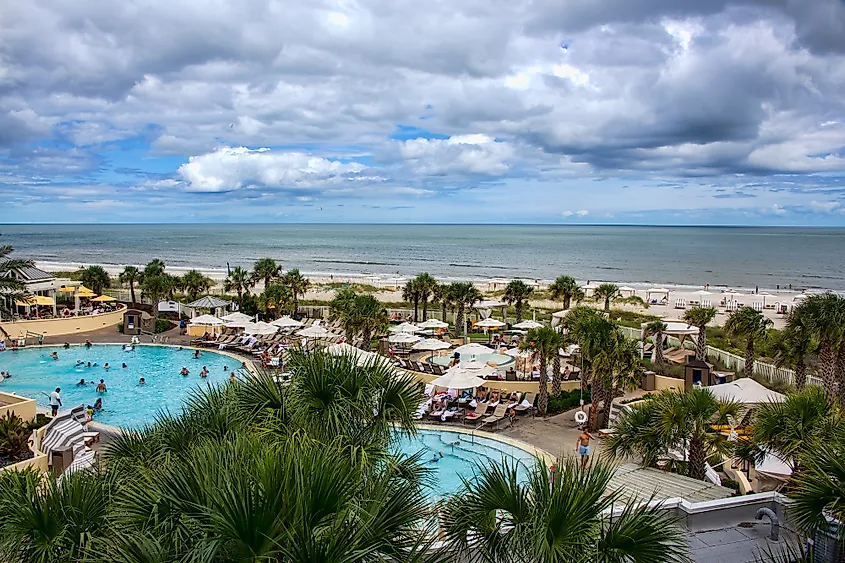 2. Amelia Island Museum of History
The history museum, located in the former Nassau County prison in Fernandina Beach, highlights nearly 4,000 years of life in Northeast Florida, from its native people to European domination to the present day. Aside from the amazing exhibits, the Amelia Island Museum of History also provides walking tours of downtown Fernandina Beach. The guided walks offer an energetic and convivial day out while illustrating the area's rich history.
3. Fernandina Beach Pinball Museum
This museum should be at the top of everyone's list of things to do on Amelia Island, Florida. The vibrant pinball game collection at this museum spans the history of these gadgets from the 1930s to the present.
4. Fort Clinch State Park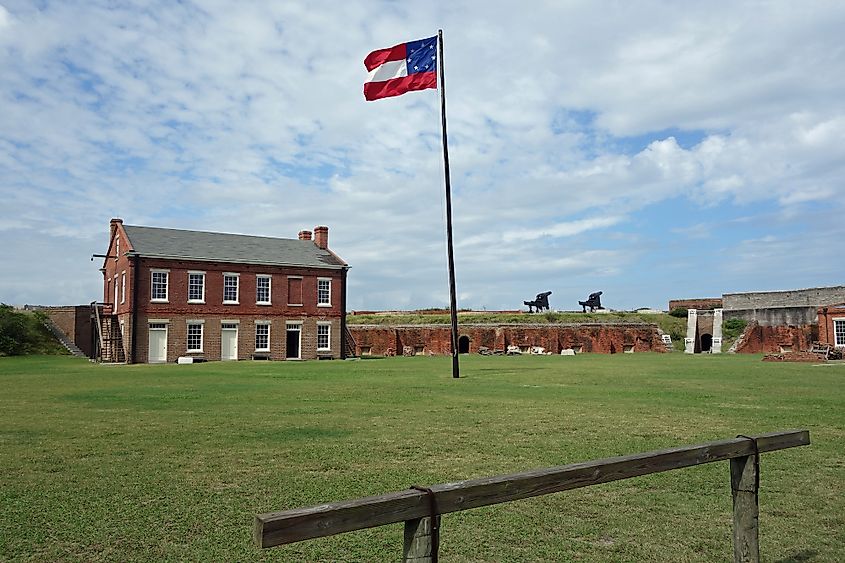 Fort Clinch State Park will captivate both history lovers and nature lovers. This old fort goes back to before the Civil War. The park, named after legendary General Duncan Lamont Clinch, includes 19th-century military relics, a brick stronghold, and various historical recreations. Visitors may stroll across the Willow Pond Nature Trail and see the abundant flora and animals. Tourists who are lucky enough may even see dolphins swimming in the neighboring water.
5. Amelia Island Horseback Riding
Amelia Island Horseback Riding tours are available from sunrise to sunset and provide breathtaking views of the surrounding wildlife. The facility has multiple trainers skilled in instructing novice, intermediate and advanced riders.
6. Amelia Island Kayak Excursions
This family-run enterprise departs from the Amelia River near Fernandina Beach to provide some of the best kayaking experiences in the state. Kayak tours on Amelia Island will take visitors through salt marshes, maritime woodlands, and the region's famous black water. In addition to exploring the rivers, Amelia Island Kayak Excursions provides water sports, eco-tours, and other outdoor activities.
7. Omni Amelia Island Plantation Resort
Omni Amelia Island Plantation Resort's luxury suites are excellent for romantic overnight vacations. Omni Hotels & Resorts are well-known for their beautiful appearance and calming amenities, making them ideal for romantic getaways. Sports fans can find lots to do at the Omni Amelia Island Plantation Resort as well. Other active pursuits are available, including world-class golf courses, magnificent tennis courts, and state-of-the-art gyms.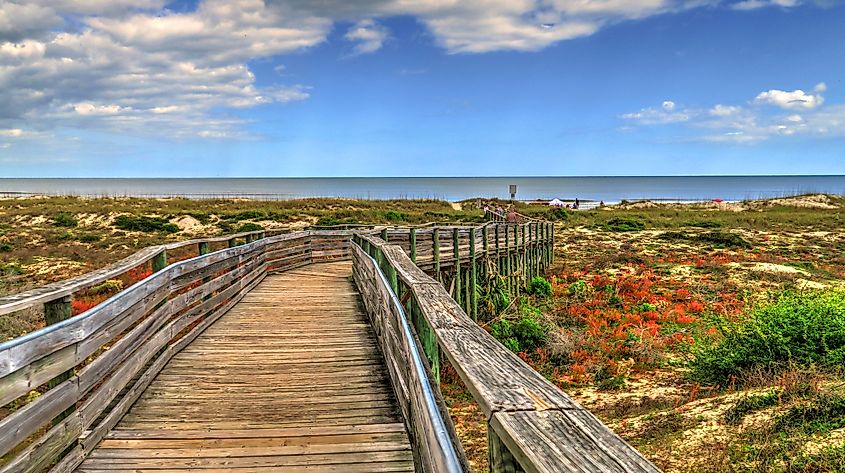 The best tourist sites on Amelia Island provide a wealth of delights, providing a refreshing break from the rush and bustle of the city. Amelia Island has something for everyone, whether you want to visit beautiful Fort Clinch State Park, shop at an antique market, or eat great local seafood at a restaurant in Fernandina Beach.