Known for stunning beaches, theme parks, and Hollywood, Southern California holds the best of America's third-largest state. Also known as SoCal, it is home to two of the state's most populous cities: Los Angeles and San Diego. However, these metropolises often overshadow underrated cities in California. Southern California is more than just over-crowded theme parks, beaches, and celebrities. Nature, sport, art, and recreation abound outside SoCal's highly-rated hubs.
Riverside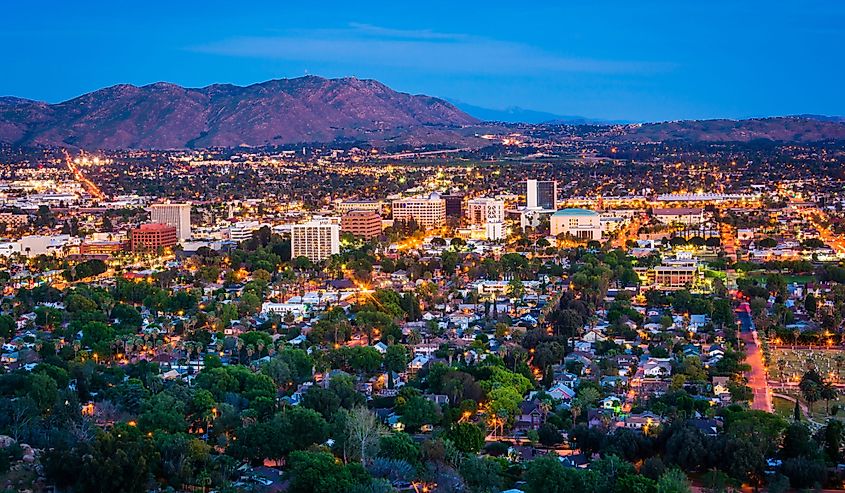 Situated along the Santa Ana River is Riverside city. Once a hub for agriculture, today, its 20,000+ students bring a youthful presence. Visitors are welcome to explore Riverside's beautiful university campus and botanical gardens. The iconic Mission Inn Hotel & Spa is a Spanish Mission-style building often used as a Hollywood film set. It is famous for hosting a long list of past presidents and celebrities. Nature is all around the city. Wildnerness lovers enjoy Lake Hemet, California Citrus State Historical Park, and Sycamore Canyon Wilderness Park, among other outdoor attractions
Escondido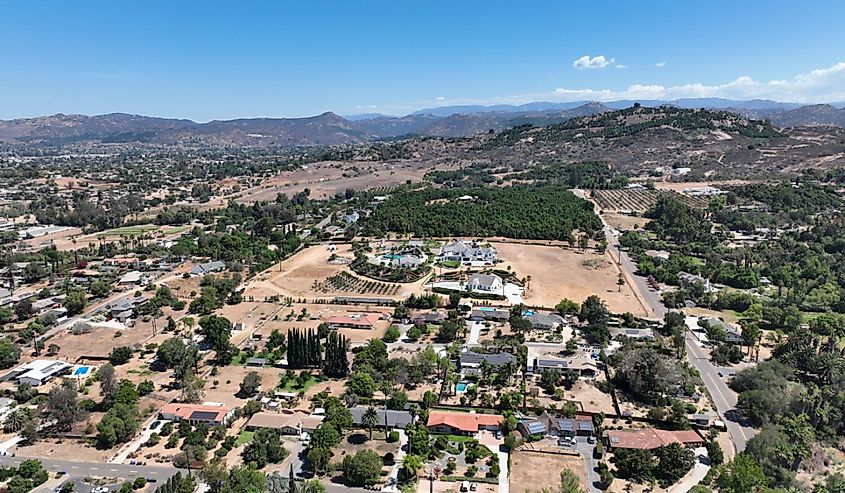 One of San Diego County's oldest cities sits along its coastal mountains, Escondido. This historical city has a fascinating history and an active art scene. Visitors and residents enjoy theatrical performances at the California Center for the Arts. Niki de Saint Phalle's sculpture garden contains 22 vibrant sculptures, all representing the mysteries surrounding Tarot cards. Escondido's bustling downtown district has highly-rated restaurants, museums, art galleries, and shops. Outdoor aficionados enjoy Daley Ranch for its numerous mountain biking and hiking trails.
Santa Clarita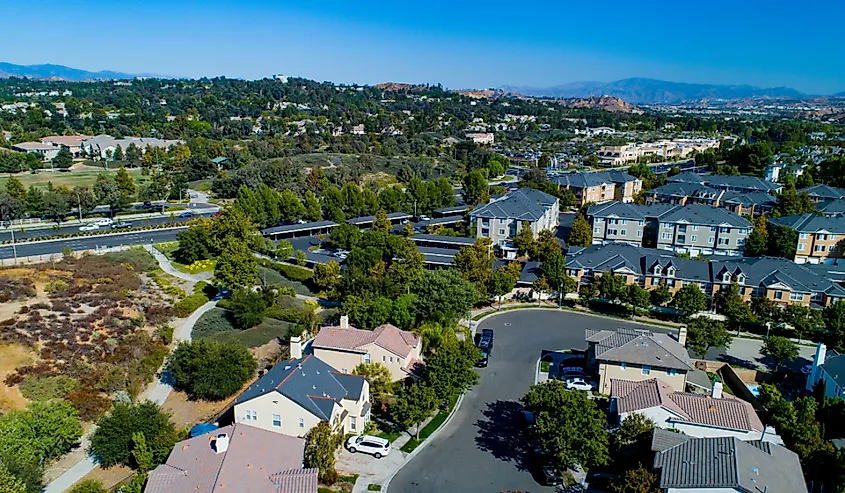 Located in the Santa Clarita Valley, along the Santa Clara river, is Santa Clarita city. For those looking to swap Hollywood's noise for some peace, Santa Clarita is a short drive northwest.
Santa Clarita city has beautiful landscapes, ample open space, and lots of access to nature. Visitors enjoy hiking in Placerita Canyon, California's original gold discovery site. Santa Clarita is also known as the home of the Six-Flags Magic Mountain roller coaster. The theme park attracts adrenaline junkies from all over the world.
Santa Ana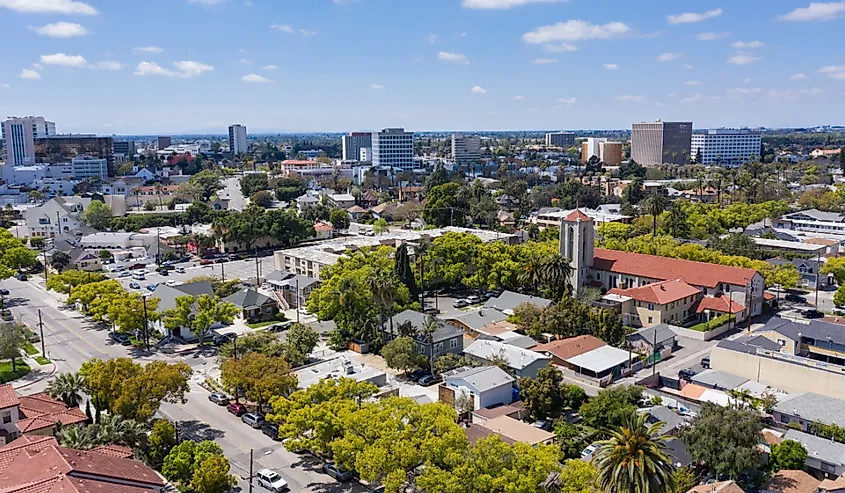 In Orange County, Santa Ana is part of the Greater Los Angeles area. One of the most populous cities in Orange County, it has a bustling art scene and a large Latino community. The city's historic center is a hub for retail and business activity. It has become a center for culture, entertainment, and authentic Mexican dining options, among other gastronomical delights.
Fullerton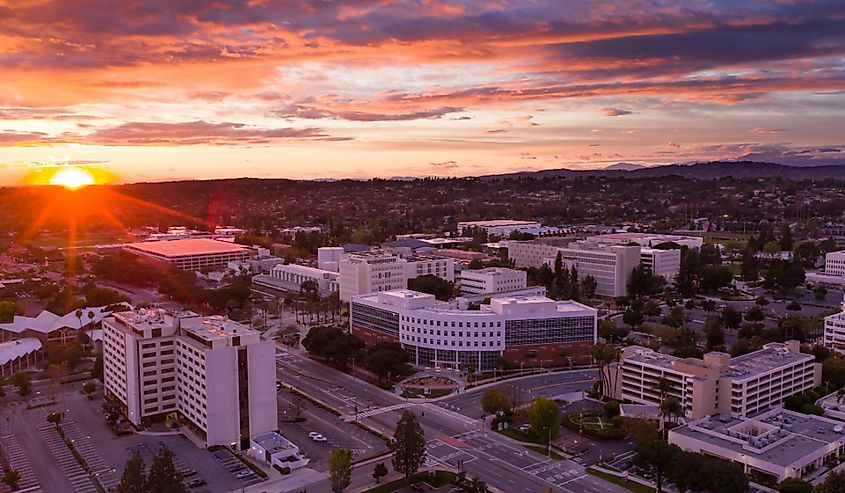 In Northern Orange County, 25 miles southeast of downtown Los Angeles, is Fullerton. Citrus cultivation is abundant thanks to the city's warm Mediterranean climate. Fullerton's fair weather makes for the ideal place to spend time outside. Fullerton has fifty outdoor parks, including the Fullerton Arboretum, which houses an array of unusual plants and sculpture gardens. Fullerton is a center for arts and culture with many theatres, museums, and a downtown known for its nightlife.
Huntington Beach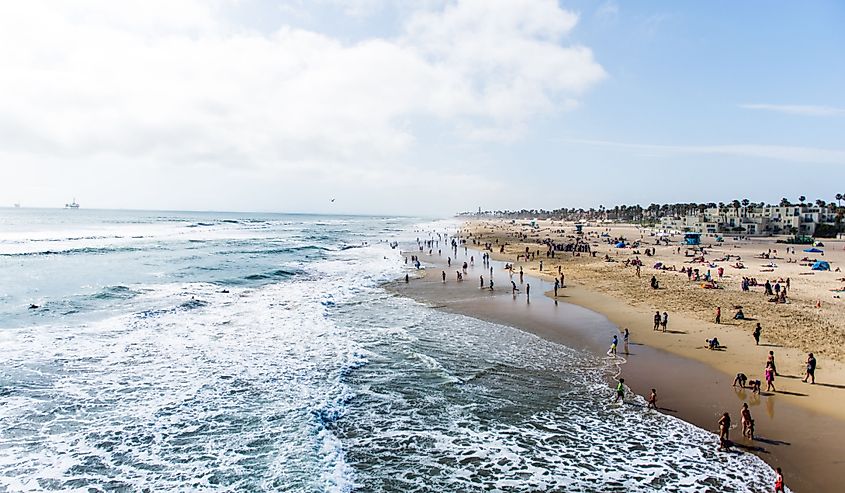 Situated along the Pacific coast, Huntington Beach is a scenic seaside city in Orange County. 35 miles southeast of Los Angeles, it is a beach lover's dream. Ample sand and surf lend it the nickname surf city.
Known for its beautiful 8.5-mile-long beach coastline, Huntington Beach encapsulates the quintessential California lifestyle. Beyond beaches, the city houses a bustling downtown, an open-air market, and mouth-watering seafood restaurants. Visitors enjoy water sports, bird watching, and hiking through the Bolsa Chica swamps.
Inglewood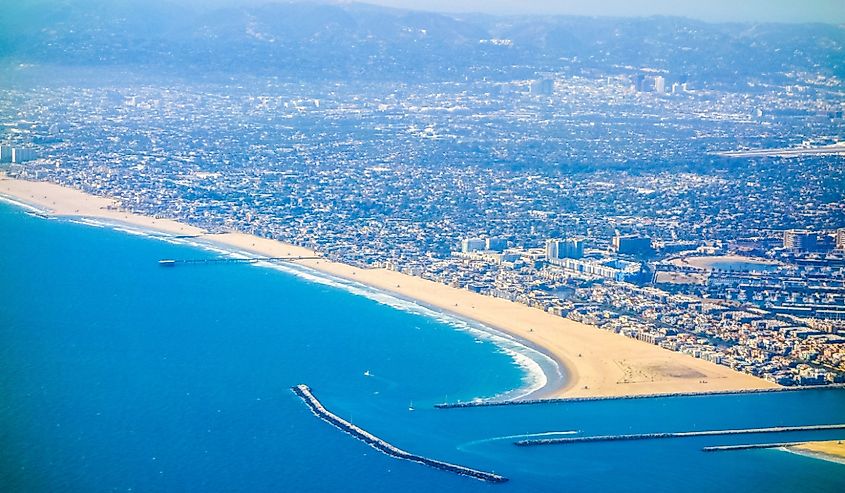 Inglewood is in southwestern Los Angeles County, making up part of the Los Angeles metropolitan area. When an earthquake rocked the area in 1920, many came to see the destruction and ended up staying, favoring the warm climate. Thus, began a growth boom. From 1920 to 1925 Inglewood was the US's fastest-growing city. What began as an agricultural hub evolved into an industrial hub for defense machinery during WWII.
Inglewood is the place to catch a concert. The Forum arena opened in 1967 as a major concert venue and was once the home court to the Los Angeles Lakers and Kings. The city is diverse in culture and food. Residents and visitors alike can enjoy soul food, West African cuisine, and authentic Mexican or creole dishes.
Burbank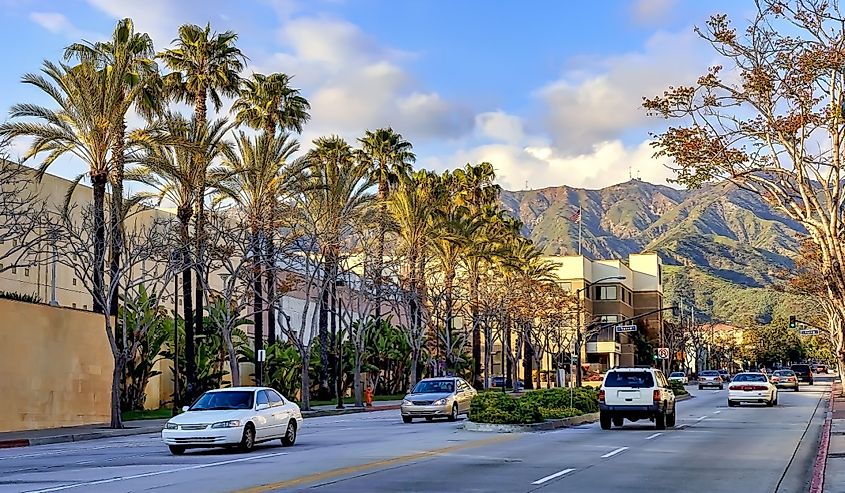 Located in the southwestern part of the San Fernando Valley is Burbank. Part of Los Angeles County, it is a mere 12 miles northwest of downtown Los Angeles.
Known as the media capital of the world, Burbank is the place for lights, cameras, and entertainment! Multiple film production companies operate in Burbank: Warner Brothers, The Walt Disney Company, Nickelodeon, etc. Visitors can go behind the scenes on movie sets or visit Universal Theatres theme parks. Downtown Burbank is montage-worthy, with trendy street murals, eateries, and one-of-a-kind boutiques for shopping.
Costa Mesa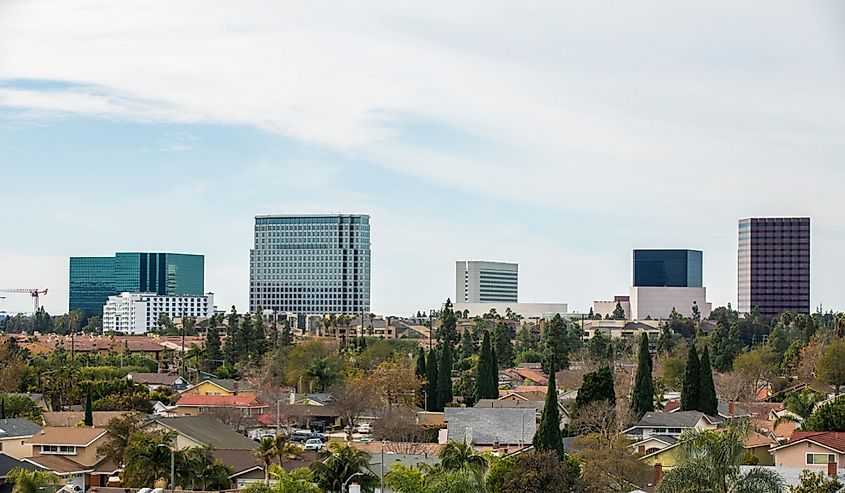 Located between Los Angeles and San Diego is Orange County's Costa Mesa. It is a city for enjoying art, shopping, and fine dining. It has a thriving theatre scene, a Tony® Award-winning play production house, and an art walk of urban street art.
Segerstrom Center for the Arts is home to some of the world's leading dance companies, broadway shows, and jazz musicians. The city's South Cost Plaza has over 250 shopping boutiques, and the city is home to three Michelin-star restaurants.
Temecula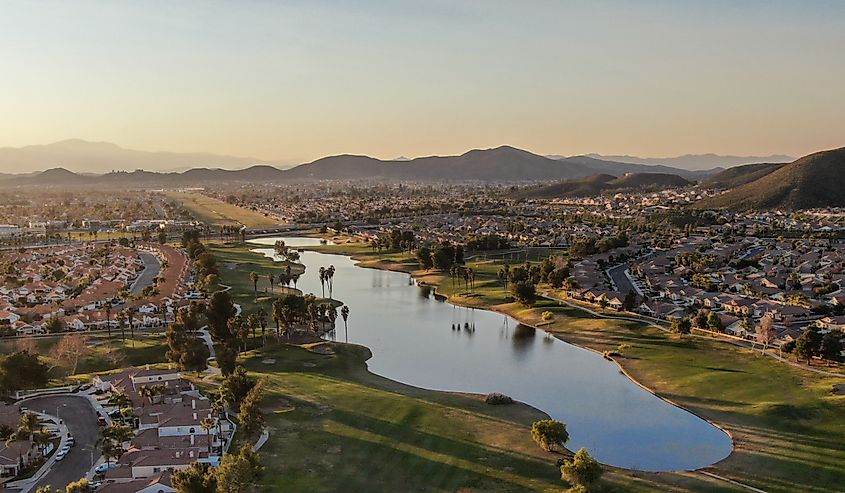 Located in Riverside County is Temecula, home to an excellent wine region and a charming little town. Old Town Temecula has well-preserved buildings from the 1800s and is walkable with many shops and restaurants. Head back to Old Town on the weekends to taste its vibrant nightlife.
Aside from hanging out in vineyards, the area has many recreational activities, including horseback riding, golf, and gaming. For a fancy affair, take a hot air balloon over the vineyards or relax at the spa.
Carlsbad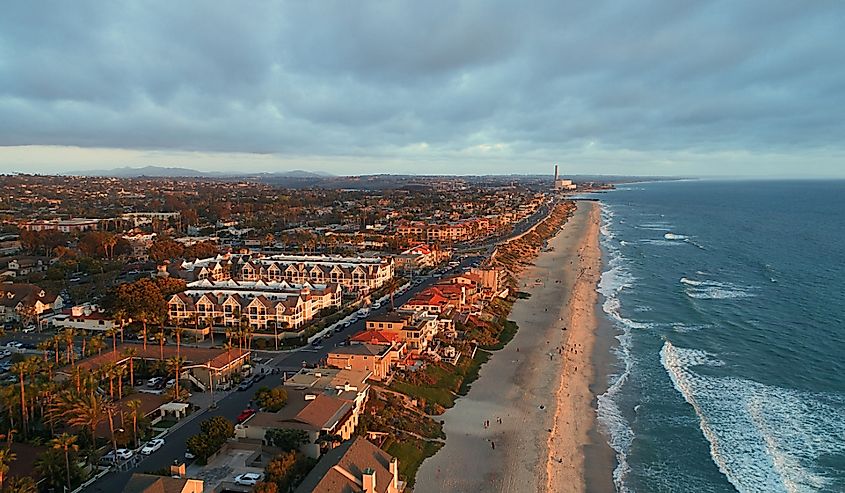 The beautiful city of Carlsbad sits north of San Diego, along the Pacific Coast. More than just pretty beaches, Carlsbad has something for everybody: nature, dining, and recreation. Carlsbad is home to LEGOLAND® and has a handful of world-class golf courses. Near the craft beer capital of America, it is a gastronomical delight with nine licensed craft breweries and plenty of restaurants.
Also notable is a business known as The Flower Fields. Popular with tourists, the farm features an impressive flag made entirely of flowers, a sweet pea maze, berry picking, and tractor rides.
Southern California is well-known for its beaches, sports franchises, and many theme parks. The lower half of California boasts diverse people and landscapes. Visitors can enjoy charming towns in developed urban areas or explore cities with a more rugged, rural feel. Outside of its flashy metropolitan hubs, visitors to Southern California can discover miles of desert, mountain, and forest landscapes and enjoy ample Pacific coastline. Escape the cold winter months and take advantage of these underrated cities in Southern California!