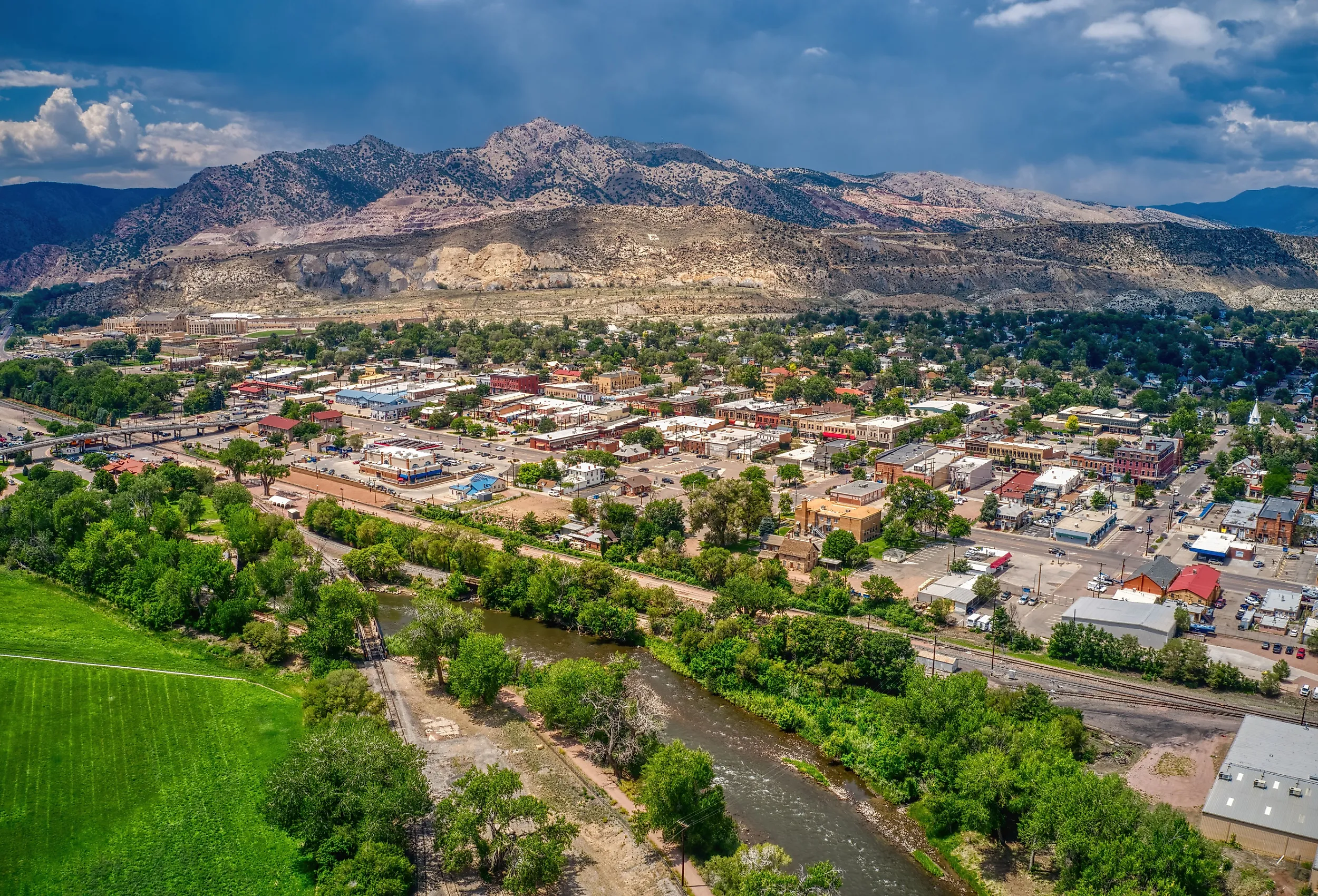 11 Most Underrated Cities In Colorado
The amazing natural splendor of Colorado, which includes impressive mountain ranges, vast national parks, and crystal-clear lakes, is well-known. However, there are also some of the most underappreciated American cities tucked away in Colorado. These undiscovered treasures are rich in history, culture, and scenic beauty, yet travelers frequently skip them in favor of more well-known locations. The 11 most underrated cities in Colorado are your best bet for a distinctive travel experience. Every place on this list, from picturesque mountain locales to art and mining communities, has something special to offer travelers. So gather your belongings, head forth, and discover all that Colorado has to offer. 
Ouray
Ouray is a charming mountain town nestled in a valley in the San Juan Mountains of southwestern Colorado. This hidden gem is often overlooked by travelers but has plenty to offer. Known as the "Switzerland of America," Ouray boasts stunning natural beauty with its towering peaks, cascading waterfalls, and natural hot springs. Visitors can enjoy a soak in the famous Ouray Hot Springs Pool or explore the town's history at the Ouray County Museum. 
The Million Dollar Highway's magnificent drive over the San Juan Mountains, which gives breathtaking vistas of the surrounding area, is one of Ouray's key draws. Together with these activities, visitors can go mountain biking, hiking, or rock climbing at the renowned Ouray Ice Park. Everyone can find something to enjoy in Ouray.
Manitou Springs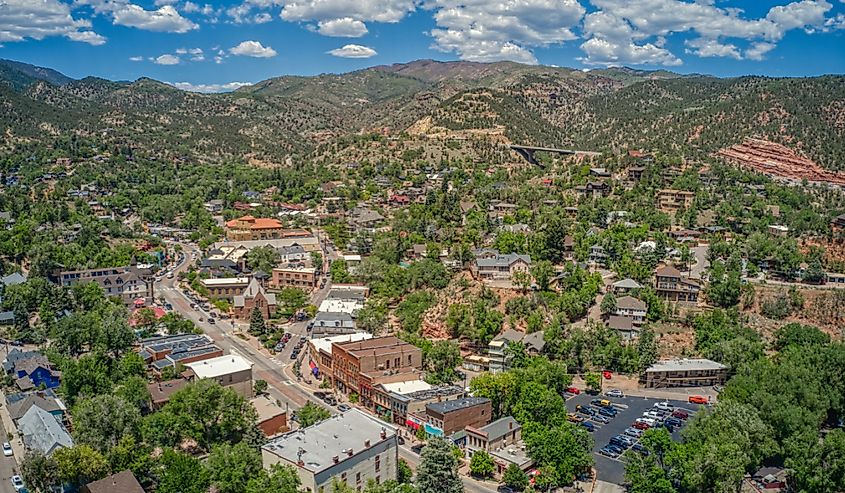 At the foot of Pikes Peak, just outside of Colorado Springs, is the picturesque village of Manitou Springs. Although having a lot to offer, this lovely village is frequently disregarded by tourists. The natural mineral springs in Manitou Springs are renowned for their purported therapeutic qualities. There are also several drinking fountains scattered throughout the village where guests can indulge in a sip of mineral-rich water.
The Garden of the Gods, a naturally occurring rock formation that is more than 300 million years old, is one of Manitou Springs' top attractions. Tourists come to see the beautiful red rock formations throughout the park, and for picnicking, hiking, and rock climbing. The Manitou Cliff Dwellings is a museum that shows the ancient Anasazi cliff houses that were previously inhabited in the area. Visitors can also visit these structures there.
Silverton
Silverton is a historic mining community, in the San Juan Mountains, that has kept much of its old-world charm. The town is a haven for outdoor enthusiasts, surrounded by soaring peaks. In addition to skiing and snowboarding in the winter at the local ski resorts, visitors may go hiking, fishing, and camping nearby in the San Juan National Forest.
The historic Durango & Silverton Narrow Gauge Railroad, which provides tourists with a picturesque excursion through the magnificent San Juan Mountains, is one of Silverton's top attractions. In order to understand more about the town's mining background, visitors can also explore its history at the San Juan County Historical Society Museum or the Old Hundred Gold Mine.
Salida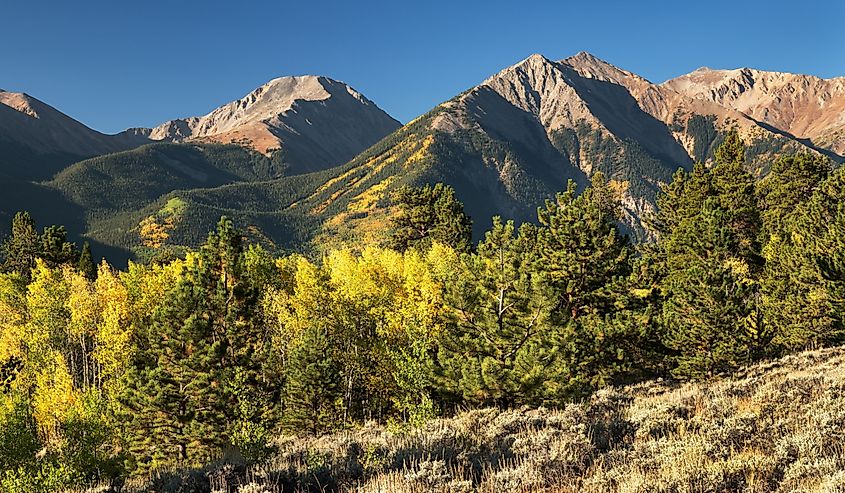 A little mountain village in Colorado, Salida, provides visitors with a tantalizing glimpse into the state's unique history and cultural landscape. With its location at the foot of the majestic Collegiate Peaks, the town is a real wonderland for intrepid travelers. Indulge in a variety of outdoor pursuits, including hiking, mountain biking, and rock climbing in the nearby San Isabel National Forest, as well as white water rafting and kayaking on the gorgeous Arkansas River. One of Salida's main draws is its venerable downtown area, lined with alluring shops, galleries, and eateries.
Carbondale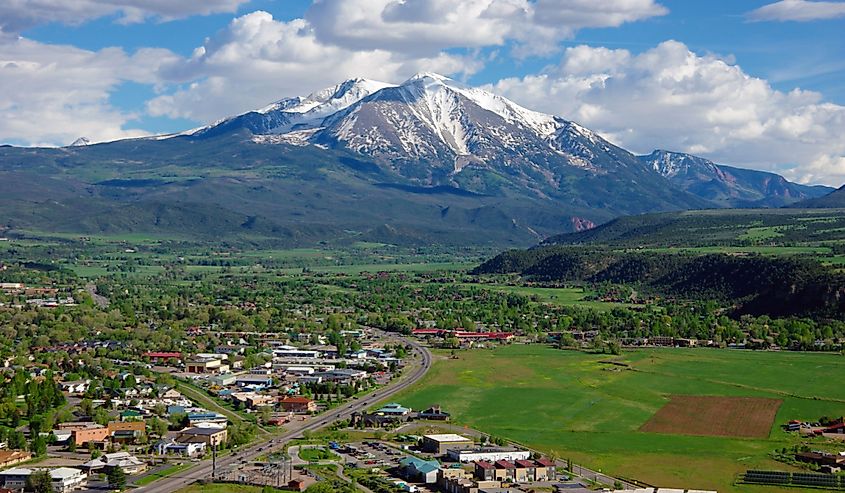 A lovely town recognized for its breathtaking natural beauty and plenty of outdoor leisure possibilities, Carbondale is in the Roaring Fork Valley. The hamlet is a haven for outdoor enthusiasts, encircled by the White River National Forest. In addition to fishing and rafting, visitors can go hiking, mountain biking, skiing, and enjoy other outdoor activities in the adjacent mountains and rivers.
The Crystal River near Carbondale, which boasts some of the best fishing in the state, is one of the city's top attractions. The town is also the site of a number of art galleries and cultural occasions throughout the year, such as the Carbondale Mountain Fair, which takes place in July.
Grand Junction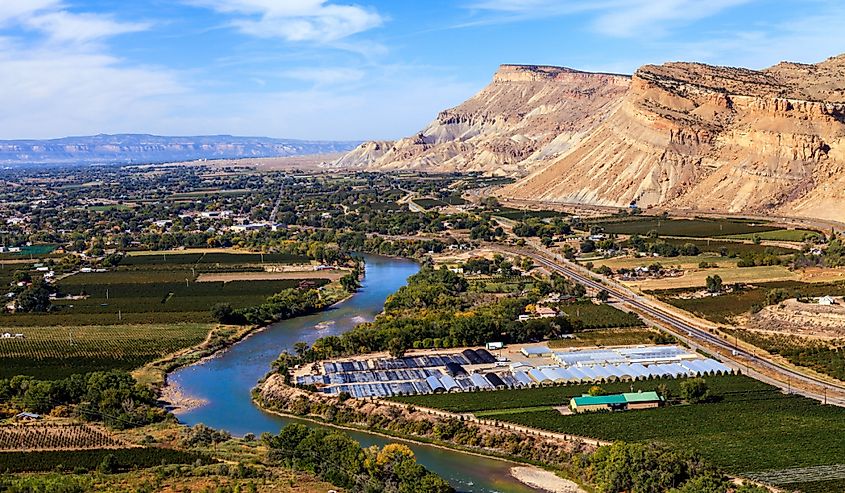 Grand Junction, a flourishing and successful city that is frequently overlooked by tourists, is in western Colorado. The city has a wealth of scenic beauty and cultural richness. Awe-inspiring red rock formations from the Colorado National Monument surround the city, creating a spectacular background for any visitor's stay. Grand Junction also boasts a thriving and varied arts and culture scene that shows the area's native skill and innovation. 
In addition to its beautiful landscape and diverse cultural offerings, Grand Junction offers fantastic chances for outdoor activities. Visitors can explore a wide variety of hiking and mountain bike paths in the Grand Mesa National Forest, which is a vast area of mountains, woods, and lakes. The region is also well known for its wineries, giving visitors the opportunity to partake in wine tasting and tour the vineyards.
Trinidad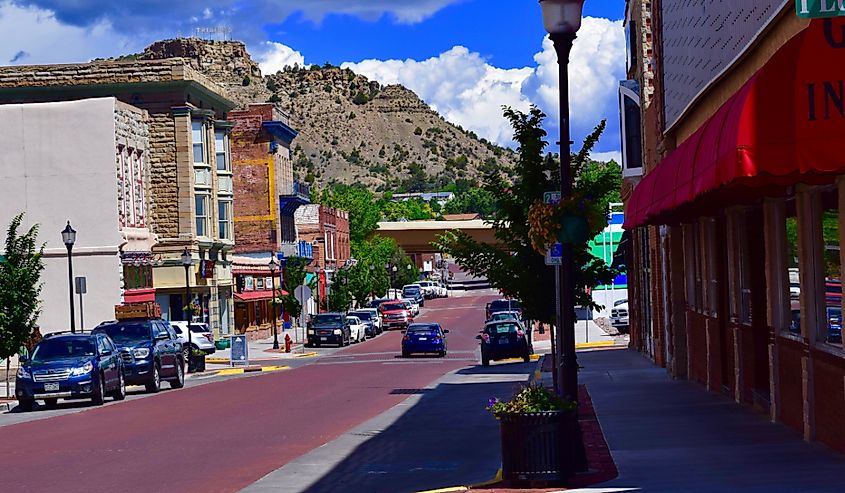 Nestled in the southern region of Colorado, Trinidad is a diminutive hamlet that boasts an illustrious past and an abundance of enchantment. The township is home to an array of museums, with the Trinidad History Museum being a prominent feature, showcasing exhibitions that delve into the Native American and pioneering heritage of the area. A primary allurement of Trinidad is the nearby Trinidad Lake State Park, which offers visitors the opportunity to revel in boating, angling, and camping in a picturesque natural milieu. The township is also well-renowned for its thriving art scene, with various galleries and studios presenting the works of homegrown artists.
Fruita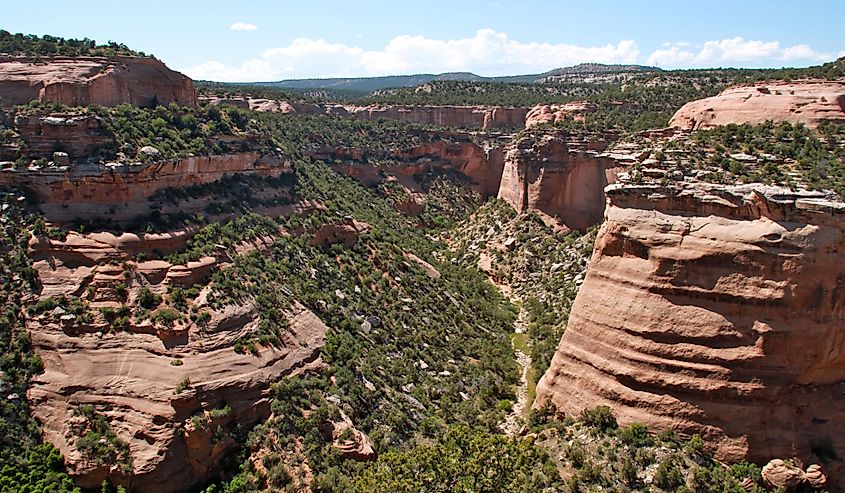 Fruita is a little community near the Colorado-Utah border, not far from Grand Junction, that is frequently disregarded by travelers. The village, however, is a well-kept secret with lots to offer tourists. In Fruita, you may go hiking, mountain biking, and river rafting, among other outdoor activities.
The adjacent Colorado National Monument, which has spectacular red rock formations and provides tourists with the chance to enjoy hiking and scenic driving, is one of Fruita's top attractions. Many local wineries and orchards are also located in the town, where guests can partake in wine tastings and choose their own fruit.
Alamosa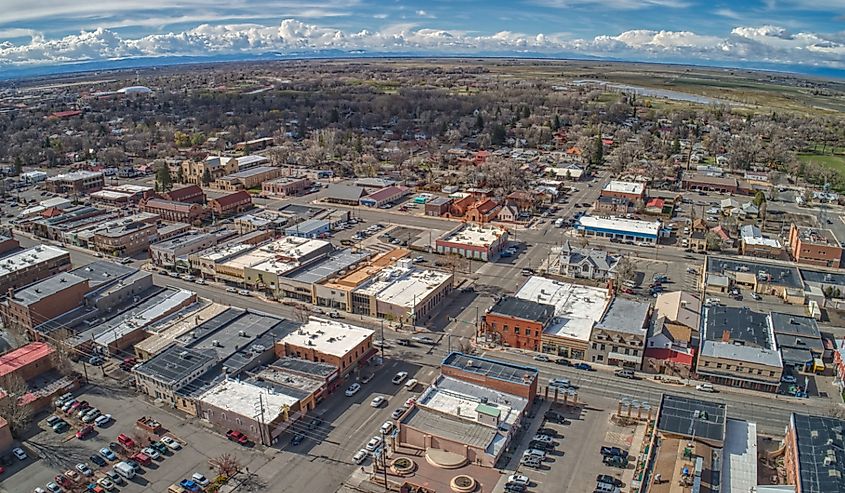 The little community of Alamosa is in southern Colorado's San Luis Valley. Visitors to the region frequently pass the town by, despite the fact that it has a lot to offer. The San Luis Valley Museum, which has exhibits on the history and culture of the area, is one of the cultural landmarks in Alamosa.
The adjacent Great Sand Dunes National Park and Preserve, which has the tallest sand dunes in North America, is one of Alamosa's key draws. Hikers, sledders, and sand boarders can descend the dunes; others can just enjoy the breathtaking scenery. The park also provides camping and stargazing options.
Cañon City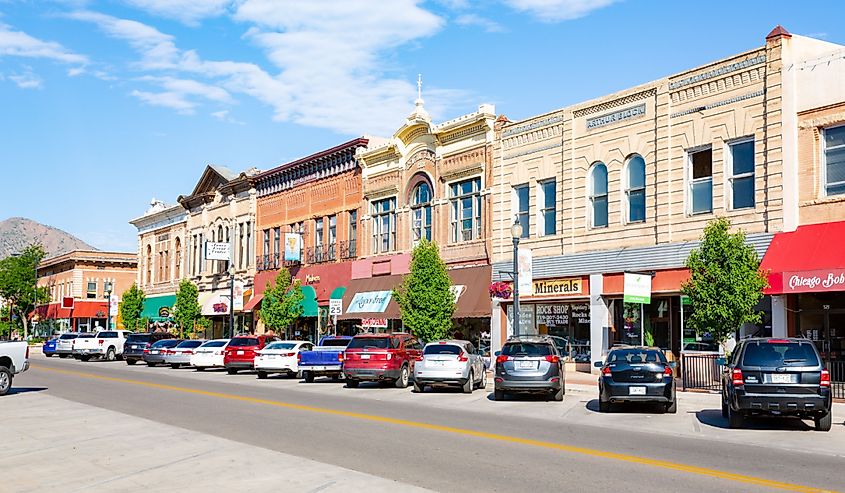 Nestled in the center of Colorado lies the diminutive municipality of Cañon City, replete with natural splendor and abundant opportunities for outdoor recreation. This town boasts a multitude of parks and trails, including the awe-inspiring Royal Gorge Park, offering a breathtaking panorama of the eponymous gorge and the meandering Arkansas River. Notably, Cañon City's preeminent draw is the Royal Gorge Bridge and Park, home to the loftiest suspension bridge in all of North America. Here, patrons may stroll across the bridge, reveling in the magnificent vista of the gorge and the surrounding terrain. The park proffers a litany of diversions, such as a thrilling zip line and a picturesque gondola ride.
Crested Butte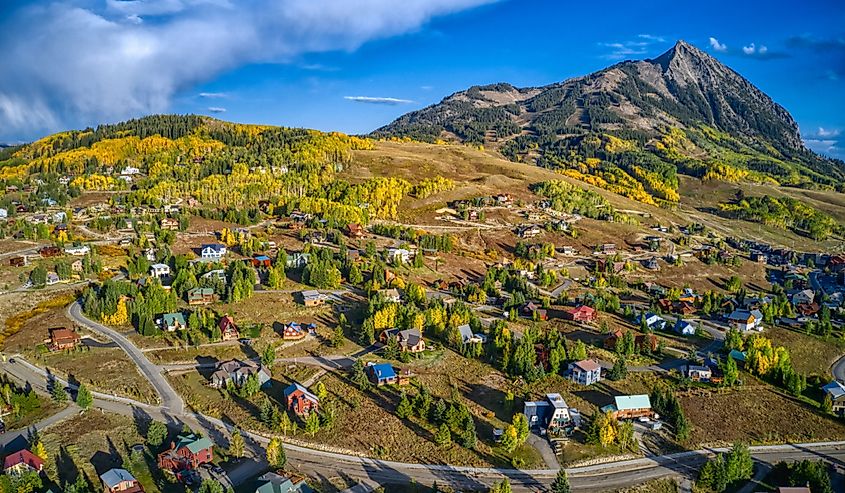 Colorado's picturesque town of Crested Butte is well-known for its abundance of outdoor recreation possibilities and thriving arts community. The Elk Mountains and the Gunnison National Forest, among other breathtaking natural features, are all around the town. Crested Butte's skiing and snowboarding opportunities are one of its main draws. Crested Butte Mountain Resort, which has over 1,500 acres of skiable terrain and 121 trails for all skill levels, is just outside of the town. Summer activities include hiking, mountain biking, and fishing in nearby streams and lakes.
Crested Butte also boasts a thriving arts community, with many galleries and studios featuring the creations of regional artists. The town regularly stages a number of art festivals, such as the Crested Butte Music Festival and the Crested Butte Arts Festival.
Colorado is home to some of the most stunning natural beauty in the United States, but it is also home to some of the most underrated cities in the country. From charming mountain towns to historic cities, each destination on this list offers its own unique charm and character. So the next time you are planning a trip to Colorado, make sure to visit one of the 11 most underrated cities in Colorado.