Durango & Silverton Narrow Gauge Railroad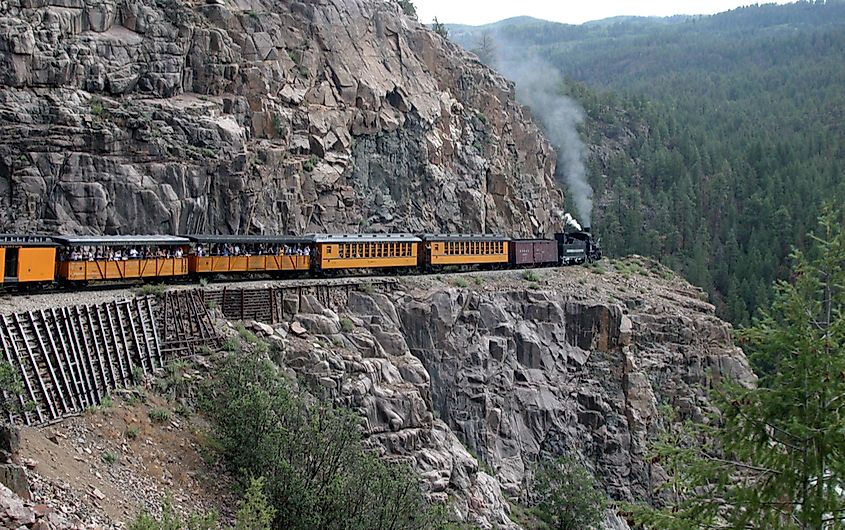 The Durango & Silverton Narrow Gauge Railroad is one of the most scenic railway journeys found in the United States. It is notable for having been a National Historical Landmark since 1961. In terms of travel time, the railway journey clocks in at roughly three and a half hours. Staying within the state lines of Colorado, passengers travel from Durango to Silverton. The narrow gauge railroad was built during the Colorado Silver Boom in the late 19th century. The tracks were constructed to be two feet closer together than normal rail lines, which gives it the ability to hang onto sharper curves and pass through tight spaces on mountainous terrain. With its vintage coach cars and open-air gondolas, the ride along the Animas River takes passengers inches away from rock walls and canyons. Along the journey, wild elk or bighorn sheep can often be spotted.
Empire Builder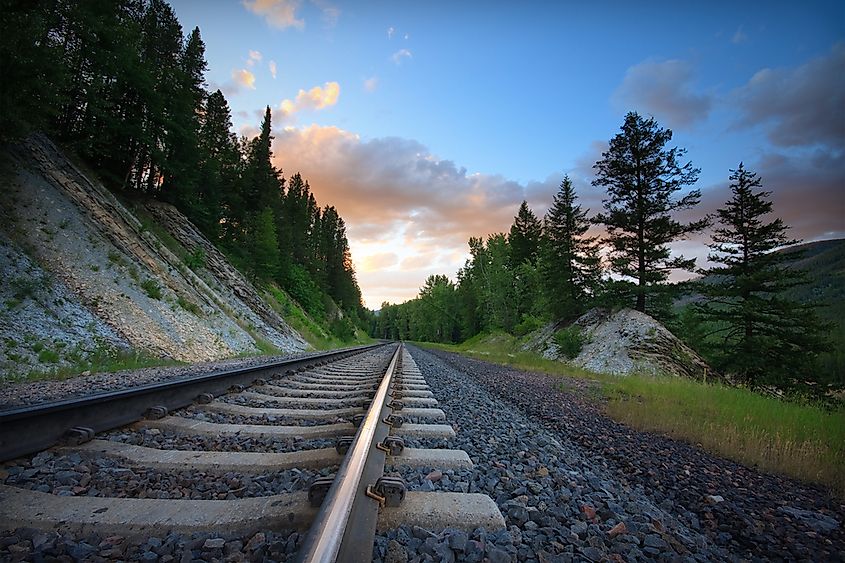 The Empire Builder is the longest ride of any railway on the list with about a 46 hour journey. The Empire Builder goes through seven states: Illinois, Wisconsin, Minnesota, North Dakota, Montana, Idaho and Oregon or Washington. Starting in Chicago, the route has major stops along the way including stops in St. Paul-Minneapolis, Fargo, Minot, Havre, Whitefish and Spokane. From Spokane, the Empire Builder splits into two paths, with one path taking passengers to Portland, Oregon and the other to Seattle, Washington. Passengers who take a trip on the railway will have access to amenities including a cafe car, a dining car and a sleeping car. They will also get to see parts of the heartland of America as they travel to the Pacific Northwest. Notable sites on the journey include crossing the Mississippi and passing Glacier National Park in Montana.
Coast Starlight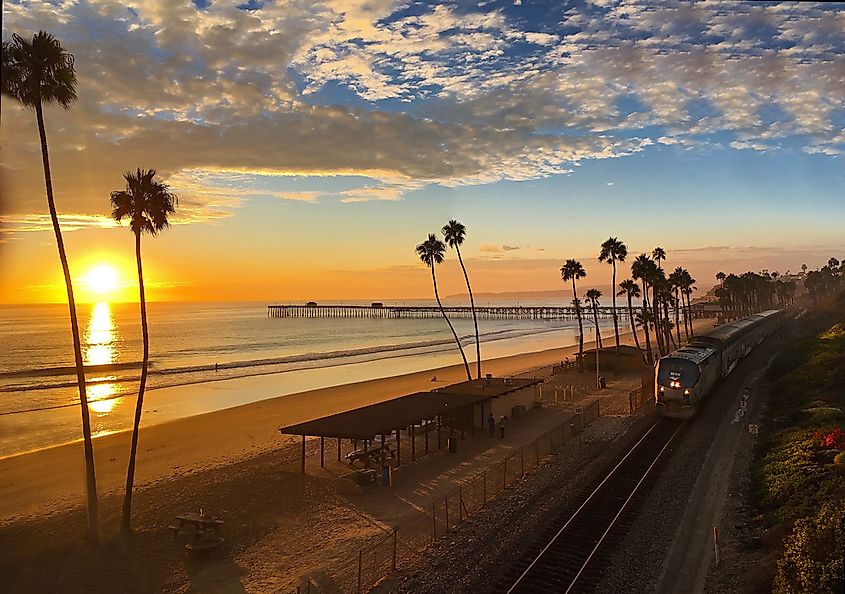 Coast Starlight takes 36 hours in one direction, taking passengers down the West Coast of America from Seattle, Washington all the way to Los Angeles, California. The Coast Starlight has been in operation since 1971 and was the first passenger train to run the length of the West Coast. The route has many stops along the way, with the most notable being Portland, Eugene, Sacramento, Oakland and San Jose. Passengers on the trip have access to the same amenities as the Empire Builder with the addition of a Hi-Level lounge for first class passengers called the Pacific Parlour. The Pacific Parlour Car offers upscale seating, a full bar, food serving area, and even a movie theater. Passengers on the trip get to take in the landscape of the West Coast, the shoreline of the Pacific Ocean, the Cascade Mountains, Puget Sound and beautiful forests.