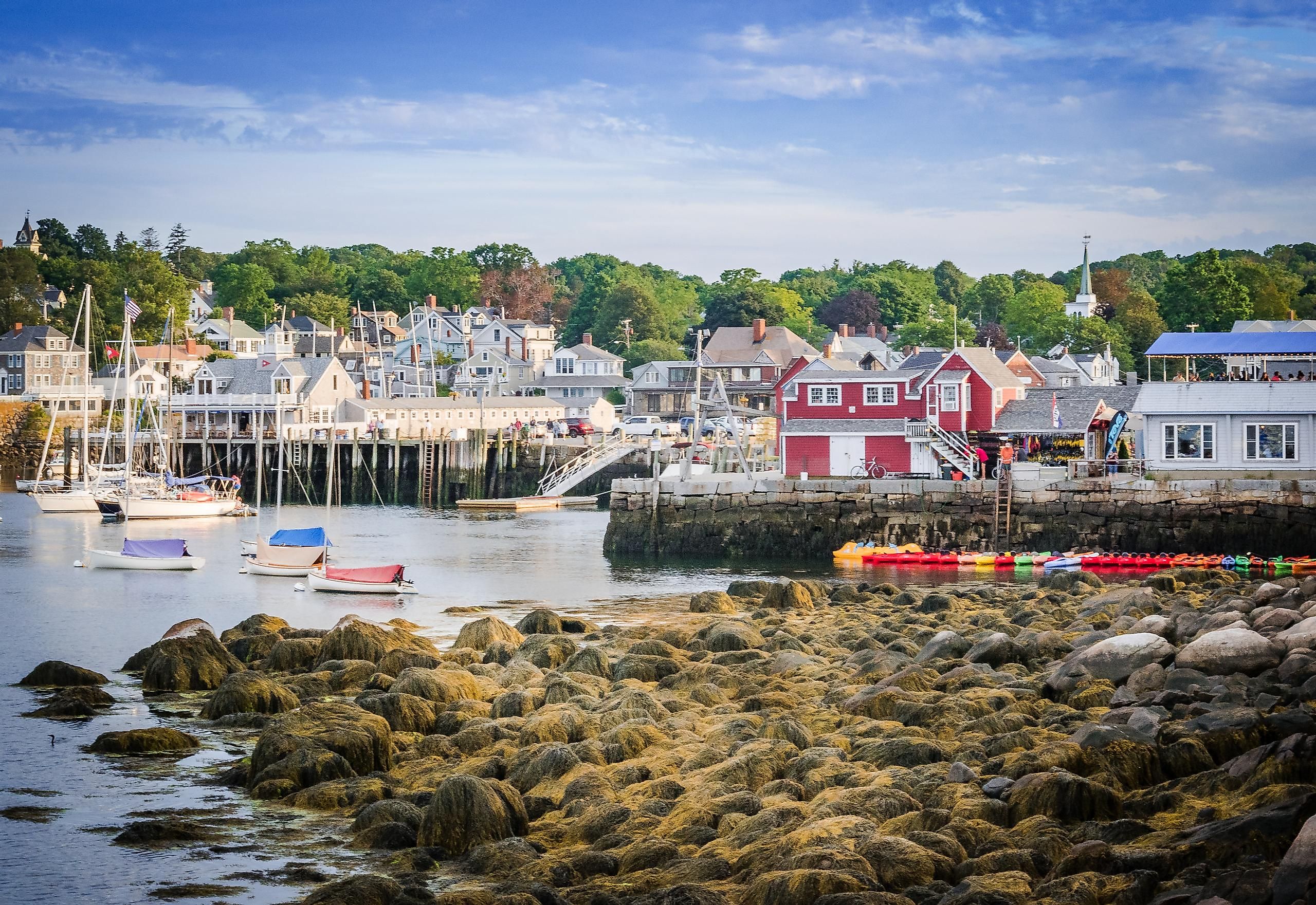 11 Cutest Small Towns in Massachusetts
Massachusetts is renowned for its maritime roots, culture, and views, all intertwined into one vibrant Bay State. It is home to many universities, including Harvard University, founded in 1636, and an educated population of artists and academics.
Its small towns, each with a different character, offer a concentrated scene of the state's best quirks along the lovely shoreline, with beaches looking out into the tranquil seascape. From college towns and bohemian streets to art colonies, charming fishing villages, and island gems, these 11 small towns in the Bay State will charm you with big personalities, vibrant attractions, and scenery everywhere.
Chatham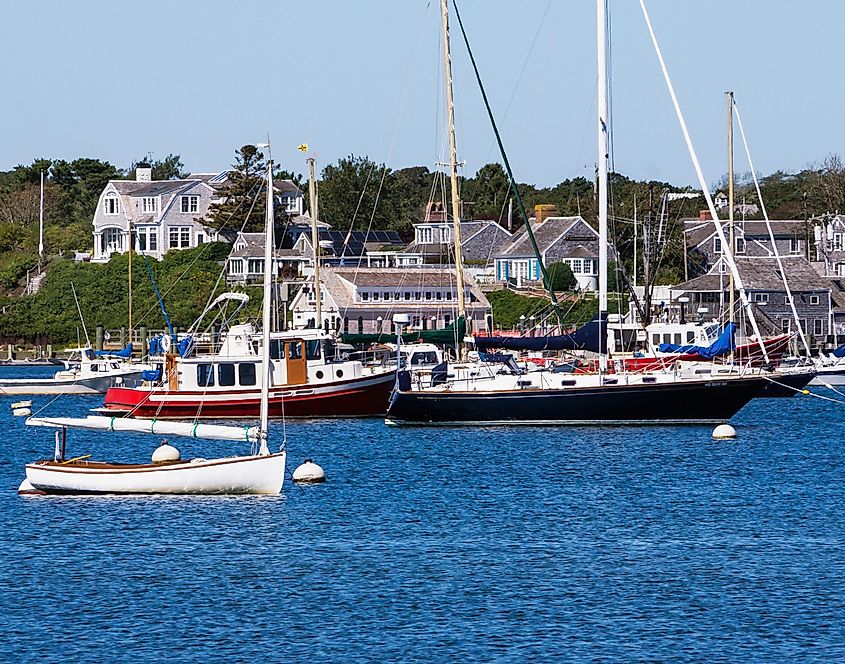 This cute town is picture-perfect with the best sun-drenched beaches along Cape Cod, which says a lot about the best place in the state where Chatham is a shining star. Find the most gorgeous coastal spots for a stroll or days of lounging with views that make you feel like you're in Neverland. Trek along to the Shark Center and the Chatham Lighthouse for some cool marine scenery, and find a whole other natural world on a hike at the nearby Monomoy National Wildlife Refuge.
The postcard-like downtown is abrim with quality shops, cute coffee shops, and cafes serving delicious eats, like the town's top-notch restaurant, Impudent Oyster, with bacon-wrapped scallops. Chatham is that candy that matches its wrapper, with a charming personality, friendly residents, and welcoming amenities to make you feel at home along the shores in no time. Stop by the Atwood Museum to learn more about this little charmer on your next city getaway or over a whole summer vacation wrapped in its charming vibes.
Great Barrington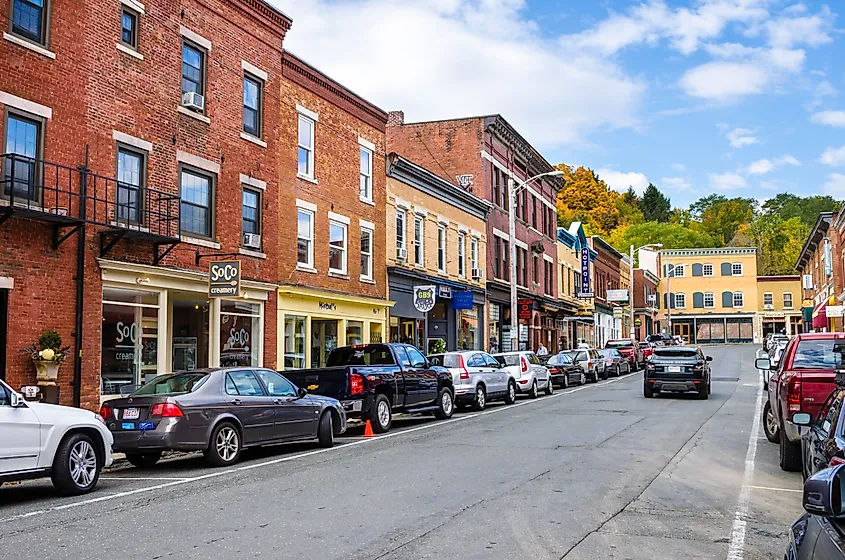 With a tiny population of 2,017, the great little town of Great Barrington is unmissable amid the scenic Housatonic River valley in the southwest of the state. Its picture-perfect spread is the definition of adorable, with an appealing streetscape that calls for daily morning strolls to the river. Peruse the charming downtown area, in nature's embrace, and immerse yourself in good vibes, from cafe culture to a multitude of heritage sights.
The small area is also a treasure trove for foodies and shopaholics to satisfy all tastes and senses of style, along with enough to surprise friends back home. Bring a camera and a picnic into the natural world of the beautiful Berkshires at Monument Mountain Reservation or the Housatonic Flats Reserve for a nice hike and some memorable lounging with your peeps. Watch a play at the Mahaiwe Performing Arts Center after checking in with the river for the lovely sunset over the shimmering waters.
Nantucket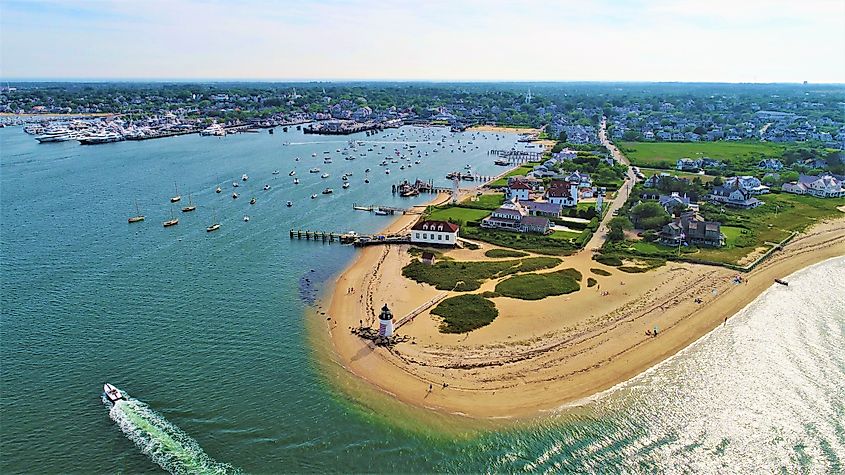 The island town of Nantucket, just east of Martha's Vineyard, is a popular summertime destination in the state for its remote setting and wilder nature. Among its rich maritime history and sea views to all sides, you will find the most gawky lighthouses in the region, like the historic Great Point Lighthouse. Stroll along the expansive shoreline with excellent sands, like the beautiful Brant Point Lighthouse Beaches. The miles of preserved beaches protected by a cove along the north side are a haven of calm waters for peaceful kayaking and swimming, even with the littlest ones. Check out the Children's Beach, near the hotels, restaurants, and attractions downtown, and have a family day right out of the water.
Choose from the Whaling Museum with interactive exhibits and artifacts or the Nantucket Shipwreck & Lifesaving Museum, a big hit with kids about the brave lifesavers and local mariners from mock shipwrecks you can also see there. The Old Mill, built in 1746, is the oldest operating windmill in the country, while Jethro Coffin House is the oldest on the island, dating from the 1860s, with self-guided tours including its gardens. The adorable town of Nantucket is an iconic East Coast beach getaway on the namesake island, with wind-swept dunes and ocean views to all sides and only some 10,700 residents. Explore any style in this perfectly prepped atmosphere along the cobblestoned streets with upmarket boutiques, seafood galore, historic churches, and feats from Architectural Digest.
Newburyport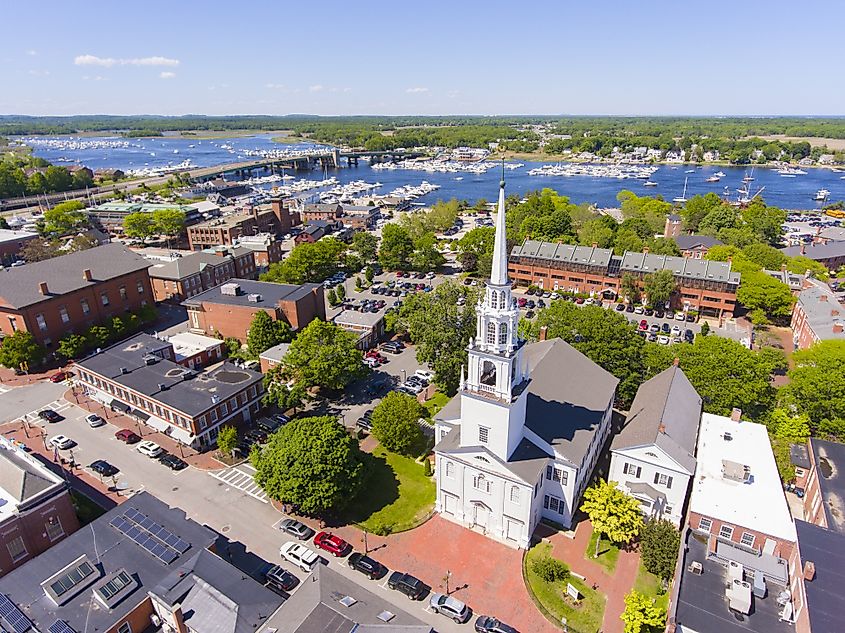 The adorable town emanates waves of pleasantness from its very core, with a cute name that brings a scene of fresh fruit and marine vibes to mind. Newburyport is like a delicious candy waiting to be unwrapped. Take a bite, and you will not be disappointed in this coastal gem, a definition of cuteness, on your next quick, 50-minute getaway from the city of Boston. With its history in the Revolutionary War, Newberryport gained popularity after abolitionism, especially in ecotourism, where all the tourists get their fix along the scenic trails in Parker River National Wildlife Refuge.
The town sits dripping with marine roots, with ice cream parlors, antique shops, and the lovely boardwalk, a delight on a stroll with attractions for young and old. History fans will appreciate the fusion of old-fashioned delights presented in a modern light at this stopping point along the Underground Railroad. Stroll down quaint State Street and take in the sea views from the boardwalk, or head on a boat excursion to do some whale watching. Dive into culture at the local Market Square and the Oldie's Marketplace, a giant barn crammed with charming trinkets.
Northampton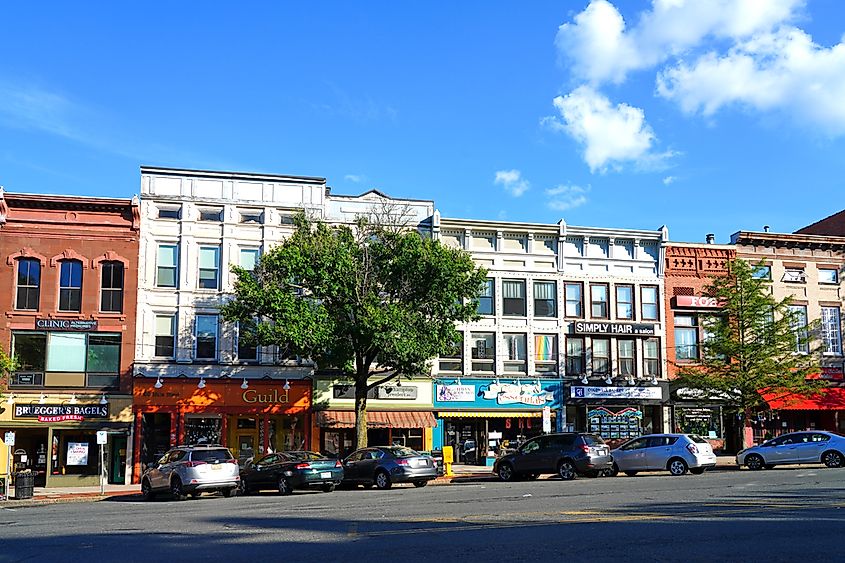 This bohemian college town with tons of culture and strong left leanings boasts attractive architecture, bookstores, and attractions like concerts at the Academy of Music. Nature fans will love pedal boating at the Frank Newhall Look Memorial Park and cycling along the scenic Norwottuck Rail Trail. Cross the college campus to the Botanic Garden of Smith College, one of the few remaining conservatories from the 19th century, with over 3,000 flower species. The cute town along the shores of the Connecticut River in western Massachusetts will charm you with delightful surprises.
Northampton literally thrives on quirkiness, making it a stomping ground for resident and visiting artists, authors, musicians, activists, students, and academics. Those lucky to call Northampton home live amid wide-open boulevards and quality pursuits to inspire and spend time in between the creative processes. The downtown is flush with boutiques, galleries, and theaters, along with one of New England's best, Main Street. This lifestyle is definitely worth living, so immerse yourself in local culture at the Thornes Marketplace, with many independent stores, and the stately R. Michelson Galleries, with regular, changing exhibitions by local and international artists.
Oak Bluffs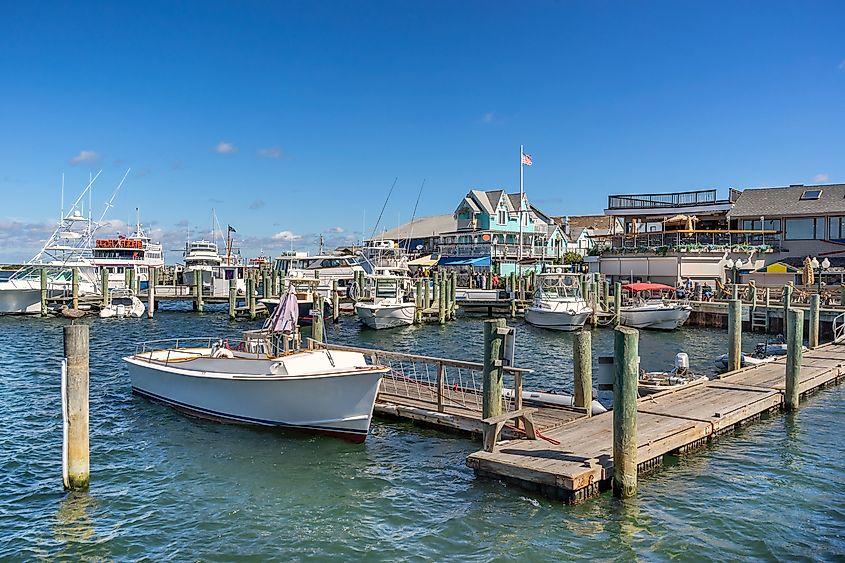 Another cute island town, Oak Bluffs, takes charm to a whole new level, perched on the picturesque destination getaway of Martha's Vineyard. Despite its remote location, this idyllic town is never lonely, with sightseers seeking views and pursuits around the island's lovely beaches. Lounge along Oak Bluffs Town Beach or Inkwell Beach—a delight on a stroll. The idyllic town, with a population of just over 5,000, is also full of culture and history.
Visit anytime to mingle along the streets in the fresh sea breeze and poke around charming shops and cafes lining Circuit Avenue, or experience the quietness of this scenic island during the fall or winter. The iconic US landmark and oldest platform carousel, the Flying Carousel, is a must-see and experience for all ages. Originally constructed in the Big Apple and moved here in the 1880s, a ride along this real piece of history is what really makes the visit like no other unforgettable.
Provincetown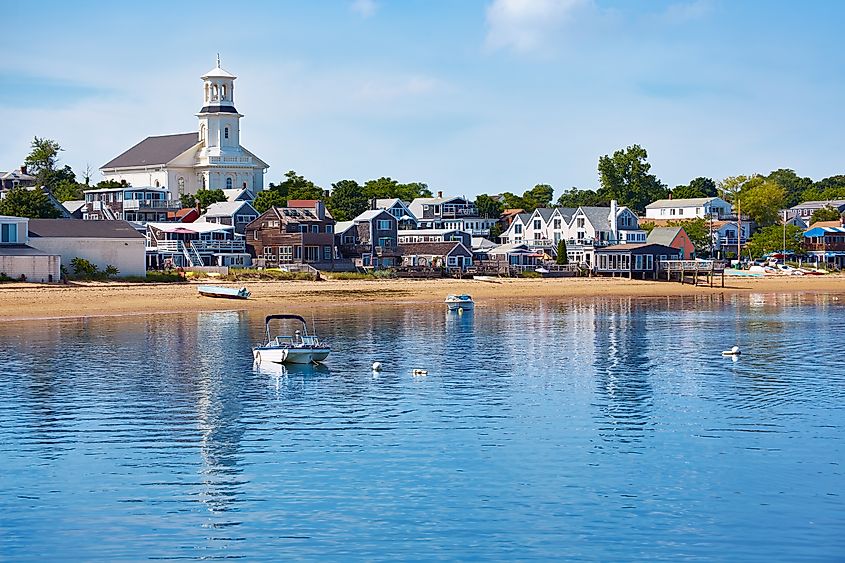 Provincetown is a tiny arts colony beach town on the northern tip of Cape Cod, renowned for its beautiful beach scene. The charming town swells to twenty times its 3,500-population size during the summer months. Come check out what is so special about this particular seaside town in any season to stroll along P-town, an LGBT-friendly community with year-round celebrations.
The service industry meets the demand with quality restaurants like Lobster Pot and a diversity of shops to satisfy all retail needs. Feast your eyes along the art-laden Commercial Street, flush with various galleries and incredible street art on the sidewalks and building murals, for an unforgettable experience. Soak up some summertime sunshine at Race Point Beach, one of the Bay State's best, along with another scenically unique beach, Herring Cove Beach.
Rockport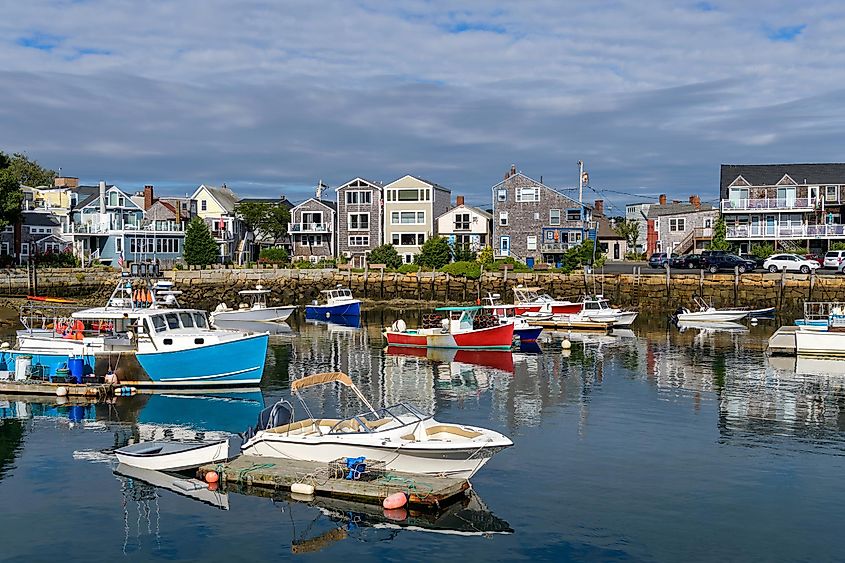 This small seaside town with a population of just over 7,000 is your authentic New England destination, and a popular one at that. Check out all the charming sights embraced by maritime nature, like the must-see Motif #1, a rust-colored replica of an old fishing shack on Bradley Wharf. The seemingly modest and endlessly scenic barn-like structure amid the water is famous among art communities from around the world and makes constant appearances in countless paintings and travel magazines. This tiny peninsula of Bearskin Neck is also a famous foodie destination for the best restaurants and bars in the region.
The charming Essex County town, just one hour north of Boston, will suit every type of sightseer, group, and adventurer on parole. Enjoy plentiful kayaking along Cape Ann and explore some quarries before checking into town to peruse the wealth of local art galleries. Set along a picturesque scrap of Cape Ann, Rockport was an early 19th-century granite-mining town that gained a reputation among tourists for its stone beaches. It is a modern-day home for artists and outdoor enthusiasts, with photographers, painters, and hikers visiting Halibut Point State Park's trails, picnic areas, and tidal pools.
Sandwich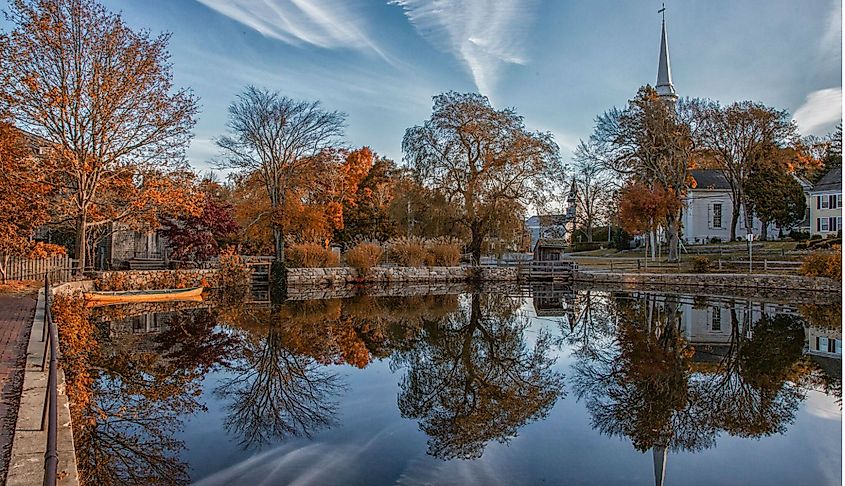 This cute, aptly named town sits sandwiched within Cape Cod Bay, perched along the cape's northern shore. Enjoy quick access from about anywhere on the mainland of Massachusetts to its protected beaches, perfect for families to enjoy calm waters and captivating views. The Glass Museum has relics of its major glassmaking industry in the nineteenth century, as well as more local history. Enjoy viewing thousands of authentic local glassworks, other exhibits, and live demonstrations.
This great town for the knowledge-hungry boasts a unique grouping of Americana museums called the Heritage Museums and Gardens. Stroll among the exhibits and along 100 acres of gardens interconnected by paths with blooms like hydrangeas and rhododendrons and an interactive area for kids to play and learn in the fresh air. There is also an art museum with Native American and colonial folk art, a museum with classic cars, and the Dexter Grist Mill with demonstrations and freshly stone-ground flour to bring home and reminisce over baking.
Stockbridge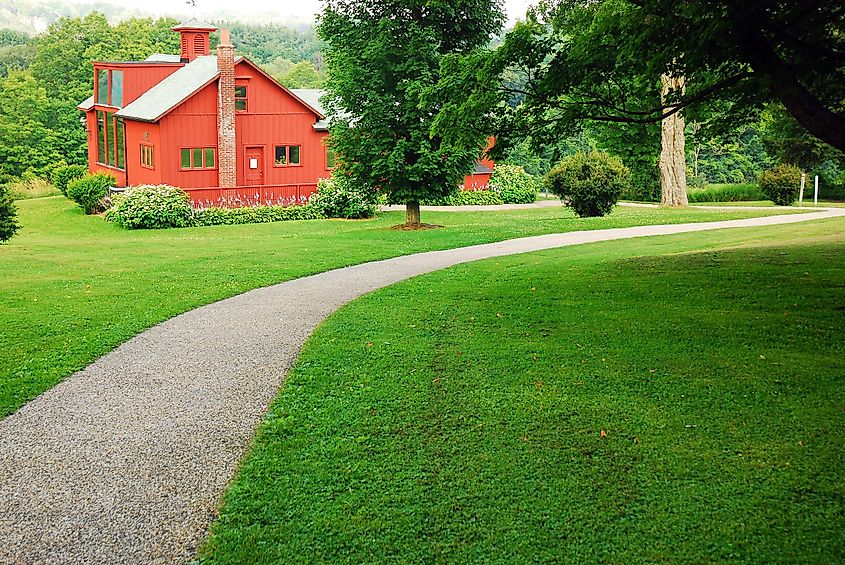 Stockbridge is a unique town in the Bay State and one of the most charming towns in the Berkshire Hills. It is an ideal escape with no crowds for a change of pace and scenery, thanks to its array of green spaces for all you free spirits looking to escape the city walls and feast on charming country sights with strolls and picnics. Enjoy the tranquility around the beautiful Berkshire Botanical Garden, which has an impressive collection of ponds and picnic spots for recreation and relaxation.
Visit the stunning house and garden of Naumkeag and hike through the galore of the backcountry trails to get some activity on an otherwise peaceful scenic vacation. Stockbridge, with its iconic resident painter Norman Rockwell, who lived and created around this area, is stock-full of cultural history. Check out his permanent collection at the museum in his honor, the Chesterwood Museum, with more heritage sights, and the Schantz Galleries Contemporary Glass, with some of the country's best exhibits of its kind, for art lovers to drool over.
Wellfleet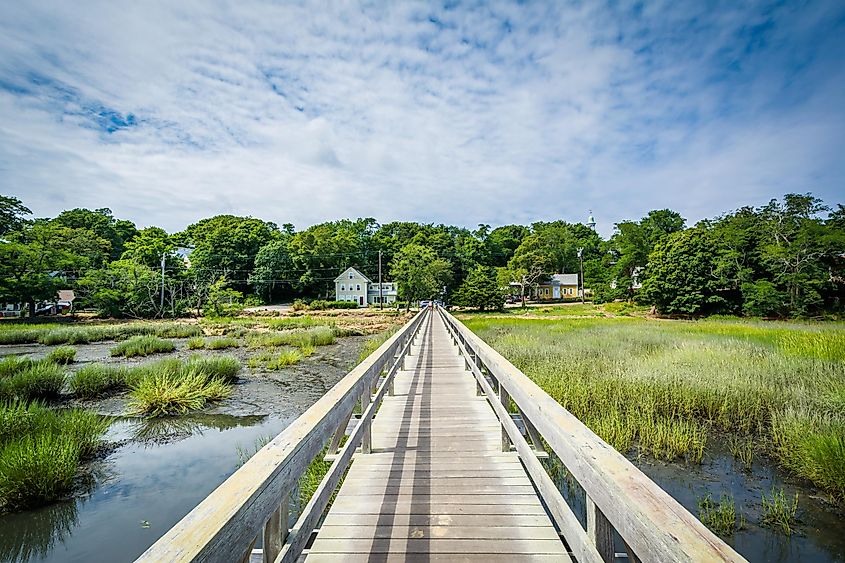 The cute town of Wellfleet, halfway up Cape Cod's "forearm," boasts a glorious scene of beaches and no crowds, making it worth the 100-mile drive from Boston and Providence. The uncrowded town is full of relaxed vibes along the streets lined wonderfully by a selection of restaurants, shops, and galleries, as well as the Wellfleet Harbor Actors Theater for every performing arts show you can imagine for the evening pastime. Enjoy the Wellfleet Harbor location, which boasts family-friendly beaches lapped by friendly waters in a well-protected area. There's Cahoon Hollow Beach and Lecount Hollow Beach with lifeguards and some amenities, as well as the smaller Indian Neck Beach and Mayo Beach for even fewer crowds with parking and seashelling.
Take a day trip to Yarmouth for the notable Whydah Pirate Museum, with the world's only confirmed pirate ship artifacts that will fascinate the young and the old, as well as chronicles of the life and exploits of Samuel Bellamy, the "Robin Hood of the Sea," with weapons, gold, and silver treasures dating to a three hundred-year-old shipwreck along these shores. Hike or bike at low tide to Jeremy Point at the tip of Great Island for a hideaway picnic and secluded strolls in nature. Aside from bayside beaches and tidal flats, there are also twenty freshwater ponds for swimming and kayaking. Recharge at local favorites like Wellfleet Beachcomber and Moby Dick's with seafood delights.
The first European settlers were the separatists from England on their escape from religious persecution who arrived at Plymouth Harbor in 1620. The state's founding father, John Hancock, was the first to sign the Declaration of Independence, and many presidents like John F. Kennedy have connections to the Bay State.
Along with big, beautiful cities like Boston, it is home to many small towns, each one cuter than the next. These eleven picture-perfect towns epitomize the best of the endlessly diverse and always beautiful state of Massachusetts. The state, with a deep and vibrant history intertwined with the maritimes, would later be the first to legalize gay marriage.