The US State of Florida is widely known for its hot weather, famous theme parks, beautiful beaches, and rich history. But outside of the major cities like Orlando, Miami, and Tampa, the state's small towns are too worthy destinations to discover firsthand. Full of charming locales, great places to eat, nice weather, and lesser-known history, Florida's small towns are packed with wonder. The following article discusses the 11 cutest small towns in Florida. 
Apalachicola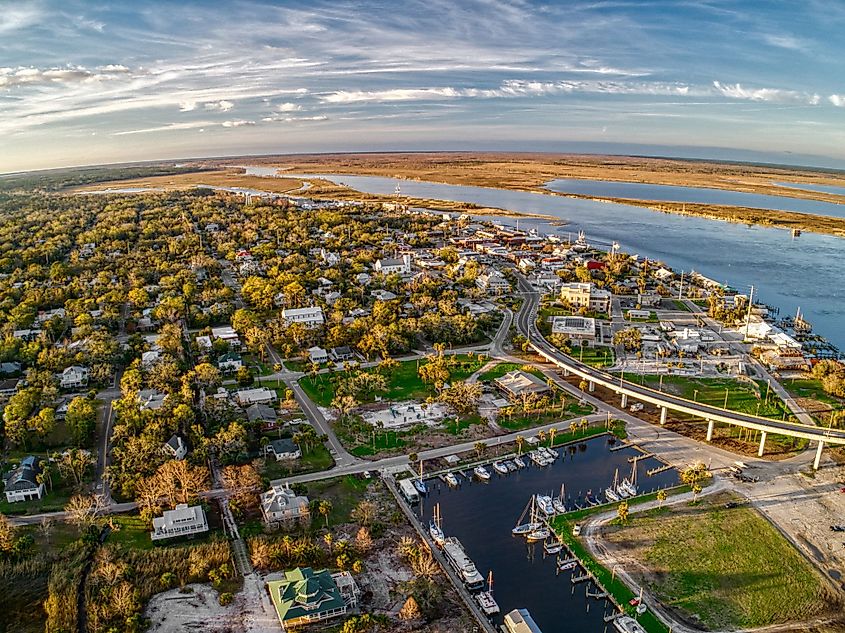 Located in the Gulf of Mexico on the shores of Apalachicola Bay, the town of Apalachicola is the world's Oyster Capital. Widely sought after for its great assortment of seafood, visitors can expect an abundance of marine food offerings at any of the local restaurants and stands all around town. The annual Florida Seafood Festival is surely not to be missed, while the town's historic district gives it a distinct feeling of centuries worth of storytelling. Check out the Trinity Episcopal Church on the National Register of Historic Places or the monument to John Gorrie (inventor of the mechanical refrigerator) after a delicious meal for a most exceptional small Florida town experience.
Williston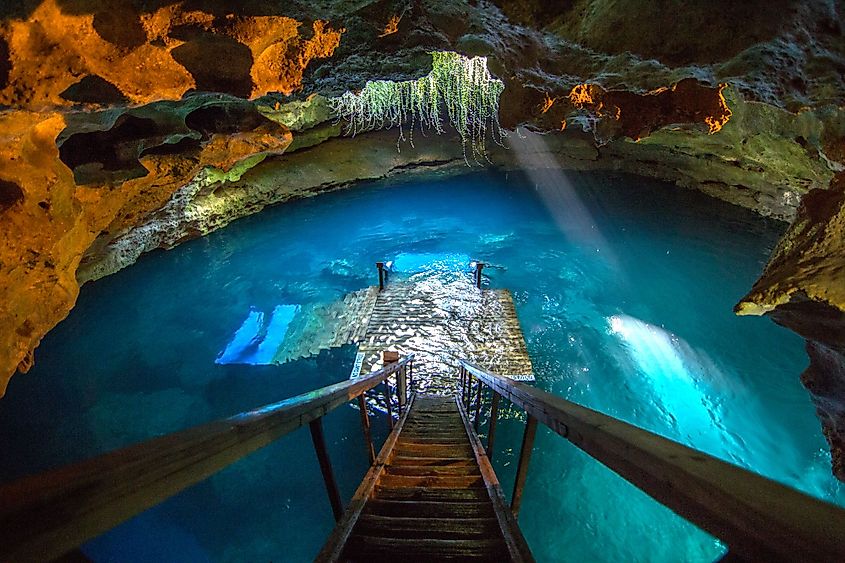 Just 35 kilometers from the city of Gainesville, the small and charming town of Williston is always ready to give visitors very special memories. The site of the Blue Grotto and Devil's Den, two prehistoric natural springs and modern diving sites that, truly need to be experienced fully to be appreciated. Above the water, the adventuresome tourist can further enjoy the Two Tails Ranch for a chance to see some exotic local wildlife, while those looking for a slower pace can take a ride on the Florida Northern Railway.
Tarpon Springs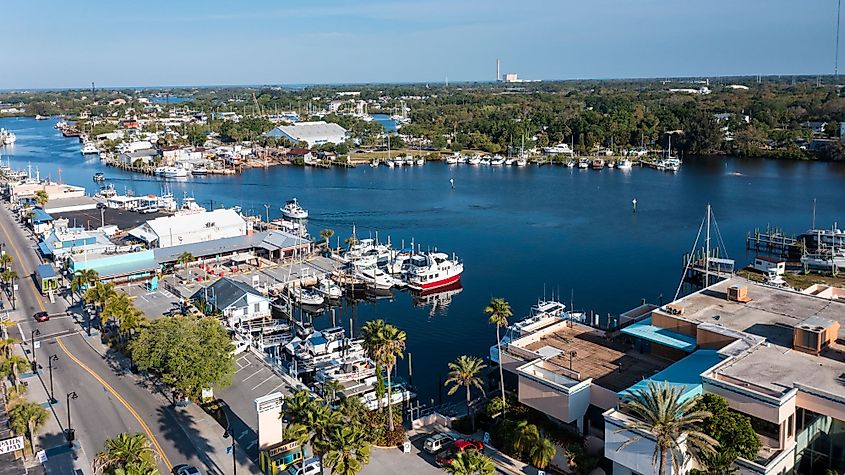 With the biggest percentage of Greek Americans in any locale in the United States, Tarpon Springs will certainly give any visitor the sense of being transported to a Greek town. Located in Central Florida's Pinellas County, Tarpon Springs has beautiful waterfront views, and visitors will find plenty of cultural beauty as well as unique boutique shops, art galleries, restaurants, and churches that line the town center, many with an obvious favoring of Greek culture. The town's famous Sponge Docks are also a great place to visit, where one can see firsthand the process of sponge diving and product preparation.
Venice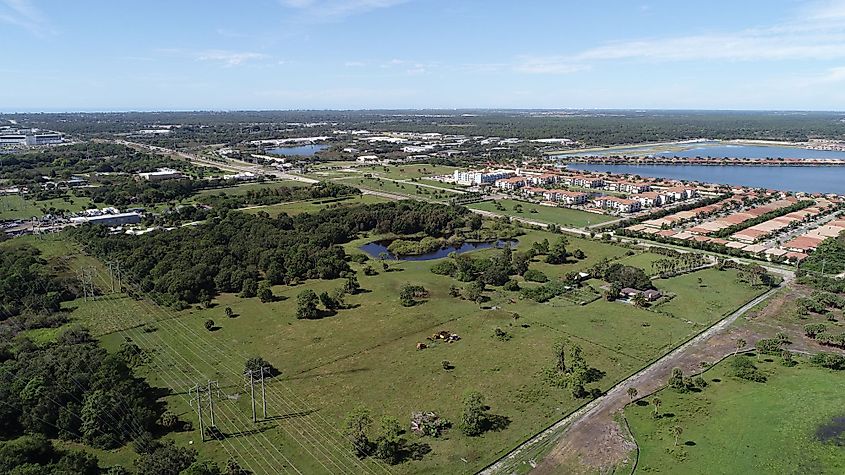 Right on the Gulf Coast of Florida, Venice may not have the famous canals of its Italian namesake but is known as the World's Shark Tooth Capital! With hot summer temperatures in the 30s, visitors and residents alike can often be seen enjoying the beach areas, especially Venice and Caspersen Beach. Renowned for its stunning coastline, beautiful coral reefs, and the opportunity to find shark teeth in the sand, the town of Venice is a hot and relaxing getaway from the major Florida metropolises. And when not on the beach, tourists can enjoy streets lined with palm trees, Italian-inspired architecture, and plenty of great shops and restaurants.
Islamorada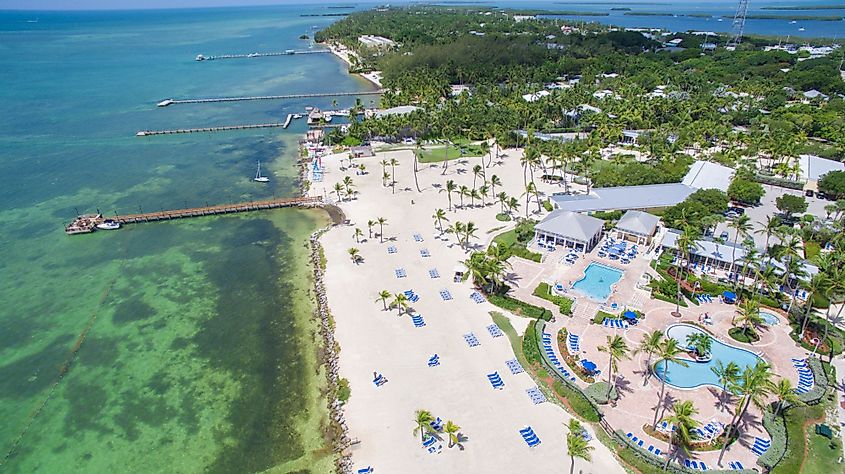 Spread across six of the Florida Keys archipelago, the village of Islamorada translates from the Spanish as "Purple Island" and is a great place to swim, sunbathe on the beach, or just take a leisurely stroll. Those looking for ideal fishing spots will not be disappointed with a stop in Islamorada. Try bone or sail fishing, or perhaps take part in any of the recurrent fishing tournaments throughout the year. For fun for the whole family, the dolphin shows at Theatre of the Sea are a charming way to spend an afternoon, while a visit to the Windley Key Fossil Reef Geological Park is a great place for entertainment and education together.
Cedar Key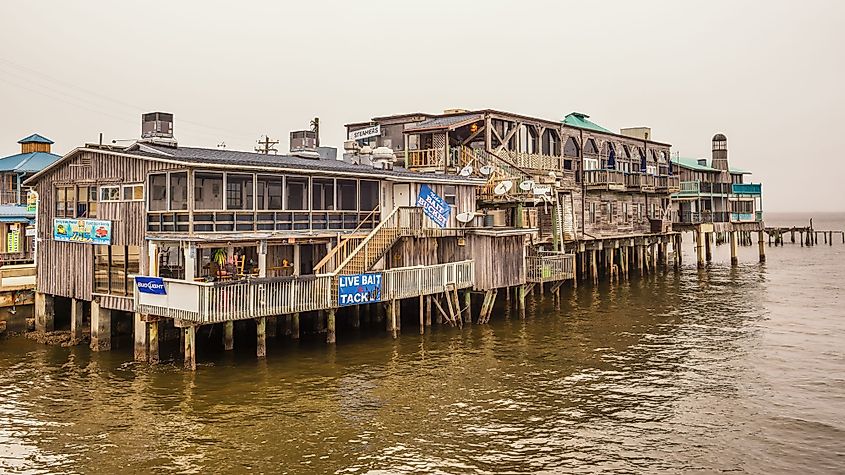 Situated in the Gulf of Mexico, Cedar Key has a population of just under 700 inhabitants but is well known for some of Florida's most pristine beaches. A popular destination for outdoor activities like swimming, fishing, sailing, and even birdwatching, parts of Cedar Key is even listed on the National Register of Historic Places. Visit the Cedar Key Museum State Park to explore 19th-century history and Indigenous culture, or take a tour at the Atsena Otie Old Cemetery. Whether it is a cultural getaway or just a peaceful time in the sun one is looking for, Cedar Key will certainly please.
Mount Dora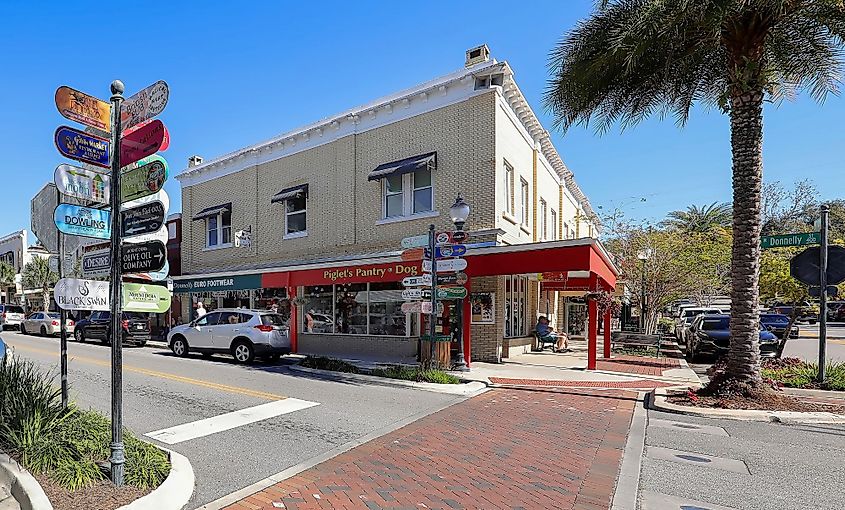 A quaint and charming lakefront town, Mount Dora is celebrated for its 19th-century architectural style, the historic town center, and a plethora of antique boutique shops and local eateries. Known as the "Festival City" for its year-round offerings of events like the Blueberry Festival, the Seafood Festival, Spring Festival of the Arts, and more, a sojourn in Mount Dora is the perfect spot to get a feeling of small-town America. Quiet and peaceful with plenty of the famous Florida sunshine, visitors can get a lot of peaceful relaxation done in this town, while a stop at Lighthouse Park is the ideal place for great views and tranquil sounds.
Fort Pierce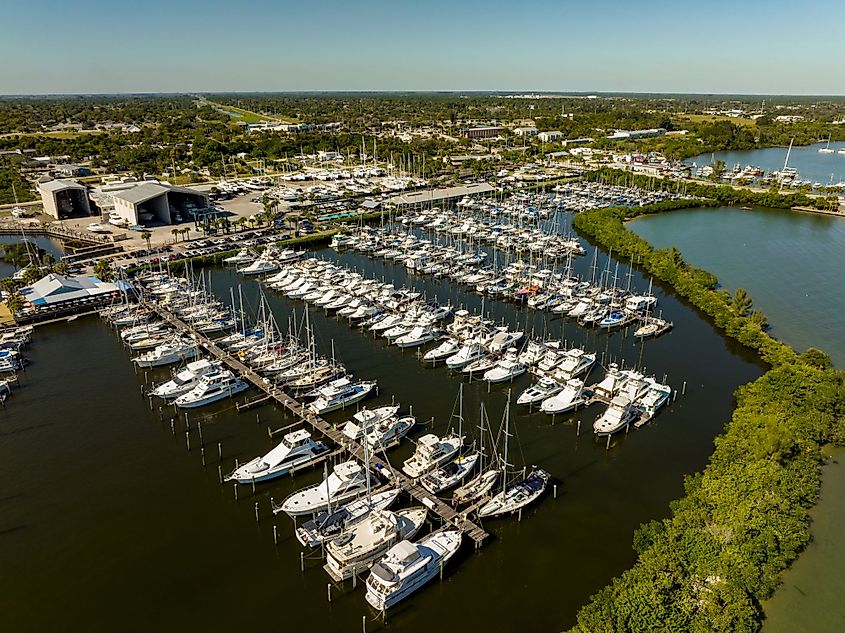 A sister city to San Francisco, Fort Pierce was initially established as a fishing village in the 1800s. The county seat of St. Lucie County, the town today is known for its stunning reefs (both natural and artificial) that make it a wonderful place for diving excursions. Meanwhile, a walk along its waterfront boardwalk will certainly bring warm coastal breezes and plenty of seafood dining options, especially popular during the peak summer months. For those looking for indoor activities, a number of historic buildings line Main Street, each with a unique story to tell about Florida and America's past.
Vero Beach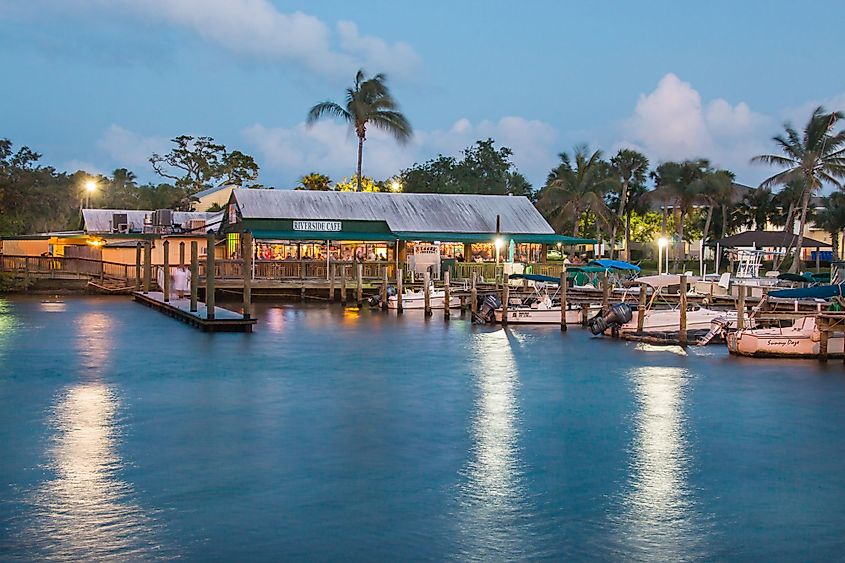 Right on Florida's Treasure Coast, the town of Vero Beach is rich in wildlife and beach areas and is an optimal spot to enjoy the Florida coastline without the crowds. Visitors can enjoy activities like snorkeling, kayaking, sailing, and even some paddleboarding, while families will be sure to have fun at the Lion Country Safari in nearby Loxahatchee. For plant lovers, a stroll at the McKee Jungle Botanical Gardens is a place of great solace with nature, featuring unique subtropical plants and other fauna.
Captiva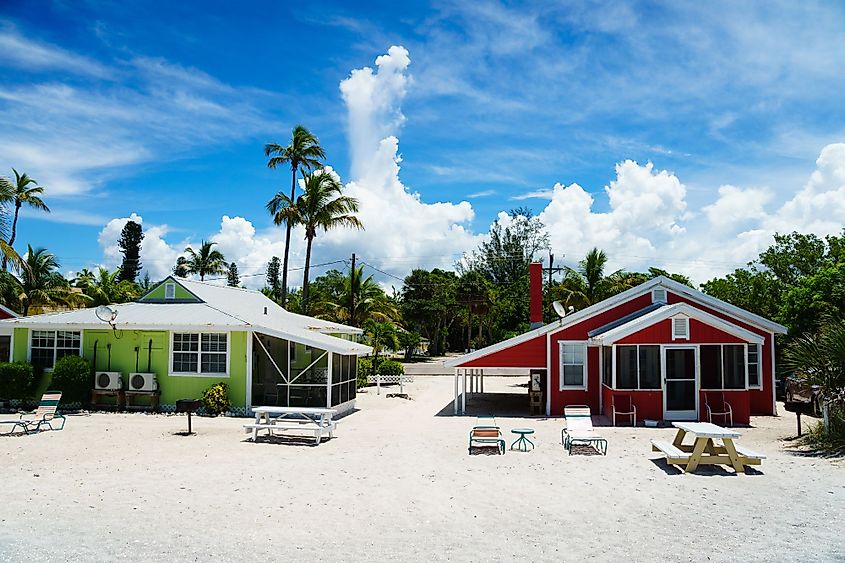 A population of under 400 (according to 2020 Census numbers) calls the town of Captiva home, but despite its small size, this small community on the southwest coast undoubtedly "captures" the heart of all who visit. Walk across the beachfront, bask in the Florida sun, go sailing, enjoy some tasty seafood or catch a stunning sunset at day's end, and any time spent in Captiva will be sure to be one filled with relaxing moments. For a unique beach activity, bring a bucket and get ready to pick a wide assortment of shells lodged in the sand.
Jupiter
Some 130 kilometers north of Miami, Jupiter is a glamourous place to enjoy the splendid outdoors and even gaze at the lavish mansions that line its beachfront. Visitors can stop at Jupiter Island and climb the Jupiter Inlet Lighthouse, first built in 1860 for truly spectacular 360-degree panoramas. Meanwhile, a family trip in town will love a visit to the Busch Wildlife Sanctuary and the nearby Dubois Park. And, of course, a simple and relaxing time on the beach itself, with plenty of opportunities to swim, sail and sunbathe, make Jupiter a great location to stop over for those in the Miami metropolitan area.
As with any State in America, small towns can be easily overlooked in favor of their Big City cousins. In Florida's case many small towns offer all the hot and natural beauty of the cities, but with considerably less congestion and loads of unique and charming history. Whether it is a beach-oriented holiday or a visit to a place of historical significance, these small towns truly show why Florida is called the "Sunshine State".