Apalachicola Bay is a large estuary situated along the northwestern coast of the US State of Florida. The bay forms a part of the National Estuarine Research Reserve System and once accounted for about 90% of all oysters harvested in Florida and 10% of oysters in the United States. The Apalachicola River, along with the Chattahoochee River and the Flint River, drains into the Gulf of Mexico via the Apalachicola Bay.
Geography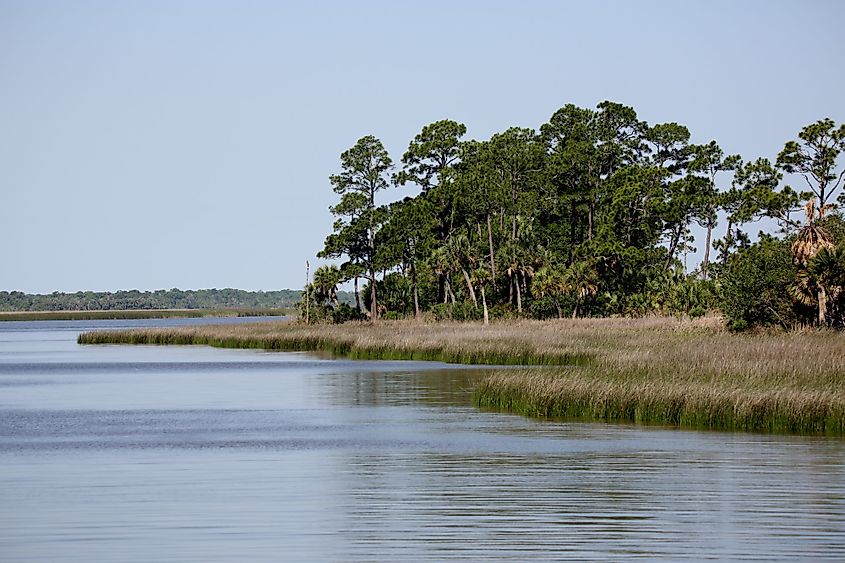 The Apalachicola Bay has a length of about 65km and a maximum width of 5.5 to 12km. However, at its western end, the width of the bay narrows down to less than 2km. The Apalachicola Bay is relatively shallow and reaches a maximum depth of about 2 to 2.4m. The entire Apalachicola Bay System covers an area of 540 sq. km and besides the Apalachicola Bay also includes St. George Sound, St. Vincent Sound, and East Bay. The Apalachicola Bay System is shielded from the Gulf of Mexico by a string of barrier islands. These include Dog Island in the east, St. Vincent Island in the west, and St. George Island and Cape St. George Island in the south. Saltwater exchange occurs through four passes, namely, East Pass, West Pass, Indian Pass, and Duer Channel. The maximum amount of freshwater is drained into this large estuary by the 260km Apalachicola River at the small coastal city of Apalachicola in the Franklin County of Florida. As per the United States Geological Survey, the large watershed of the Apalachicola River, referred to as the ACF Basin, drains an area of more than 50,000 sq. km. The Apalachicola River also discharges an average of 555.1 cubic meters of water per second.
Biodiversity of the Apalachicola Bay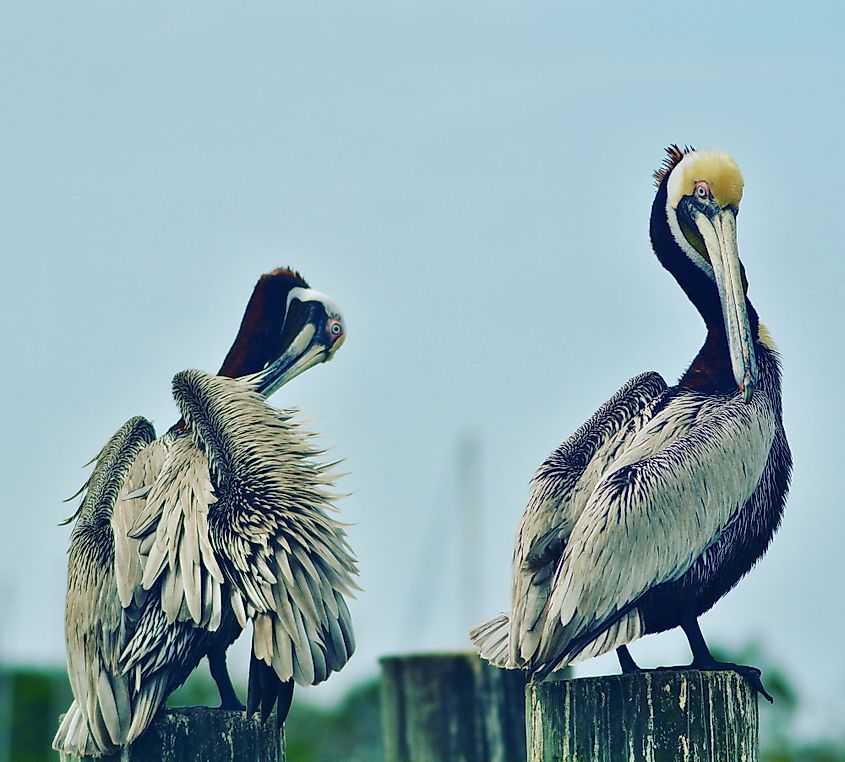 The Apalachicola Bay forms a part of the Apalachicola National Estuarine Research Reserve that covers an area of about 1000 sq. km and includes both land and water areas of the Apalachicola Bay and the Apalachicola River. The Apalachicola National Estuarine Research Reserve contains about 1,162 species of plants, including the world's largest natural stand of tupelo trees. The reserve has been designated one of the six biodiversity hotspots in the United States. It contains 186 species of freshwater and estuarine fishes, 40 species of amphibians, 80 species of reptiles, 57 species of mammals, and 308 species of birds. Studies have revealed that Apalachicola Bay is home to some endangered species, including the Gulf sturgeon and three mussel species: the fat threeridge mussel, the Chipola slabshell, and the Purple bankclimber mussel. It is to be noted that historically Apalachicola Bay had the highest number of oysters and accounted for about 90% of the oysters harvested in Florida and about 10% of the entire nation's oyster supply. However, at present, pollution, reduced water flow, and changes in the salinity concentrations have led to a complete collapse of the oyster industry.