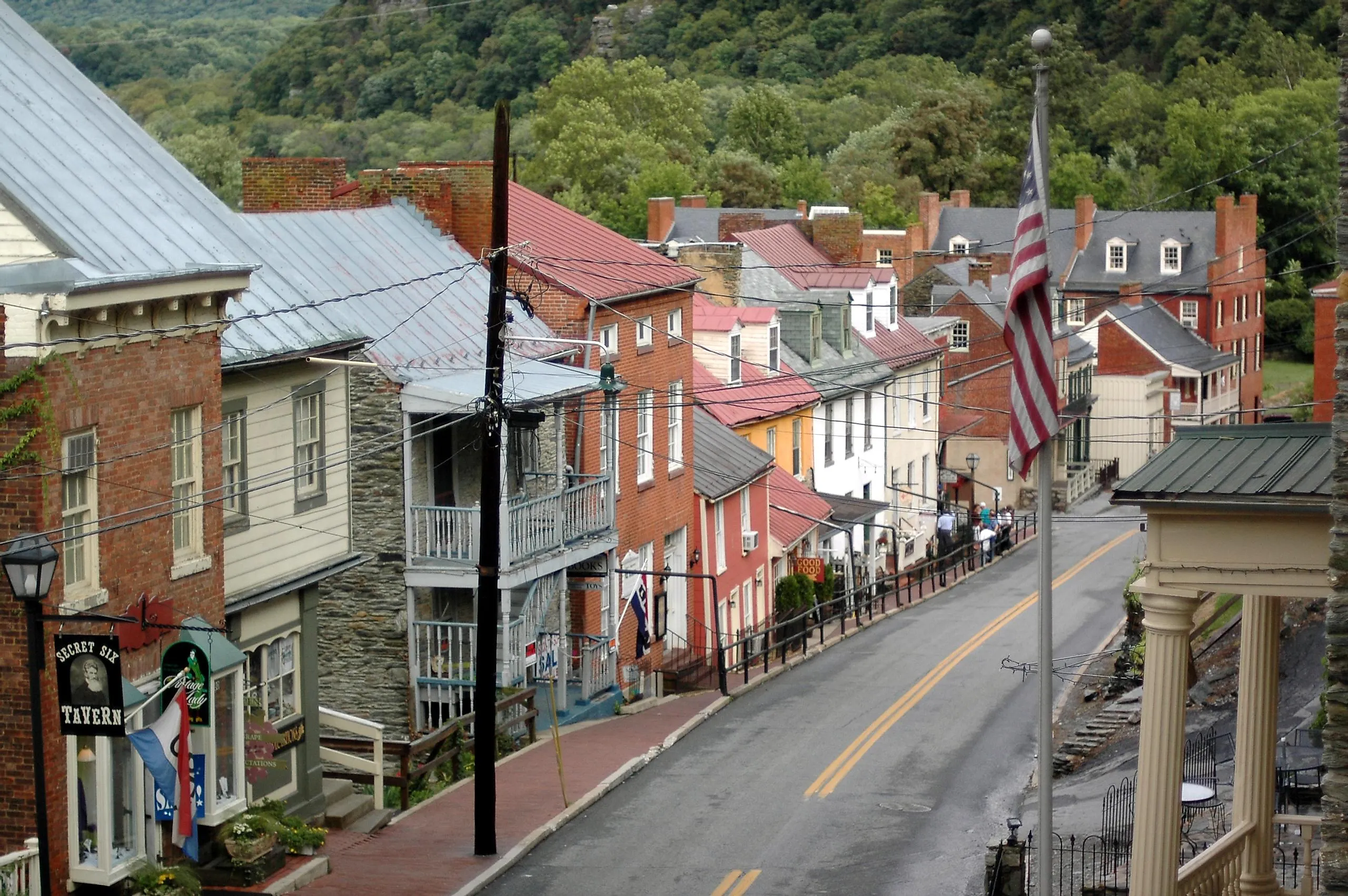 10 Most Beautiful Small Towns in West Virginia You Should Visit
To a history lover, West Virginia could just be the finest exemplar of devotion to the American cause and concept. It has been called "a child of the Civil War," and for a reason. The home state of celebrity American actor and comedian Steve Harvey remains the only state to be formed because of the Civil War.  Once part of Virginia, the question of Slavery would cause them to part ways with the Confederate East, and in circumstances that were filled with intrigue, emotion, and high drama. Then again, known as the Mountain State, West Virginia, the highest of any U.S. state east of the Mississippi River, easily justifies its descriptive nickname. Such a landscape makes West Virginia one of the most beautiful states in America. If you want to taste West Virginia's spellbinding beauty, the following are the 10 most beautiful small towns in West Virginia you should visit.
Fayetteville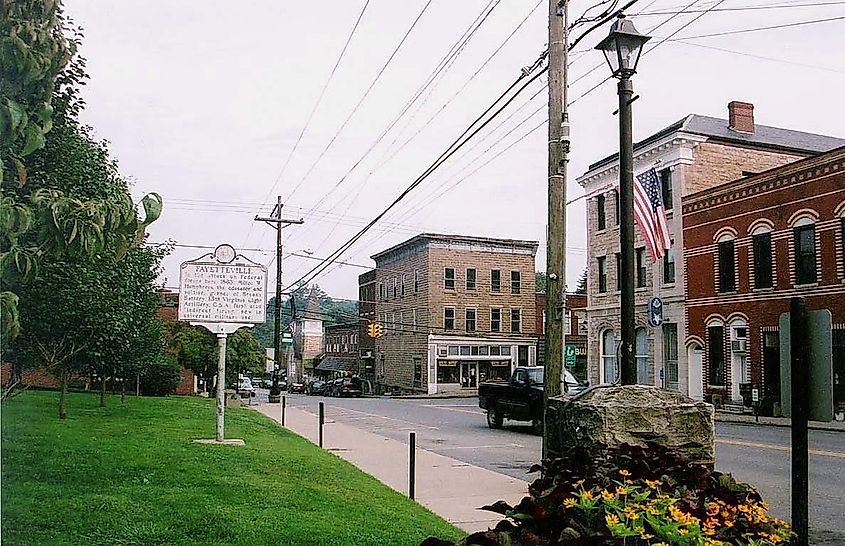 Fayetteville is a heart-warming West Virginia gem known across the country as the home to the New River Gorge Bridge, an architectural marvel that, at the time of its completion, was the longest arch bridge in the world. The town features several points of historical interest as is evidenced by the fact the Civil War Trail, a heritage program that has installed more than 1,000 interpretive markers at Civil War sites in up to six states — passes right through its precincts. Named after the Marquis de Lafayette, a celebrated French aristocrat who would create an unlikely friendship with America's revolutionary hero George Washington, Fayetteville is chockful of sites and scenes that would pique the interest of any vacationer. Then again, while Fayetteville is wrapped in nature's austere grandeur and heart-melting majesty, complete with large and dense forests, it is close to the highway and never feels remote.
Elkins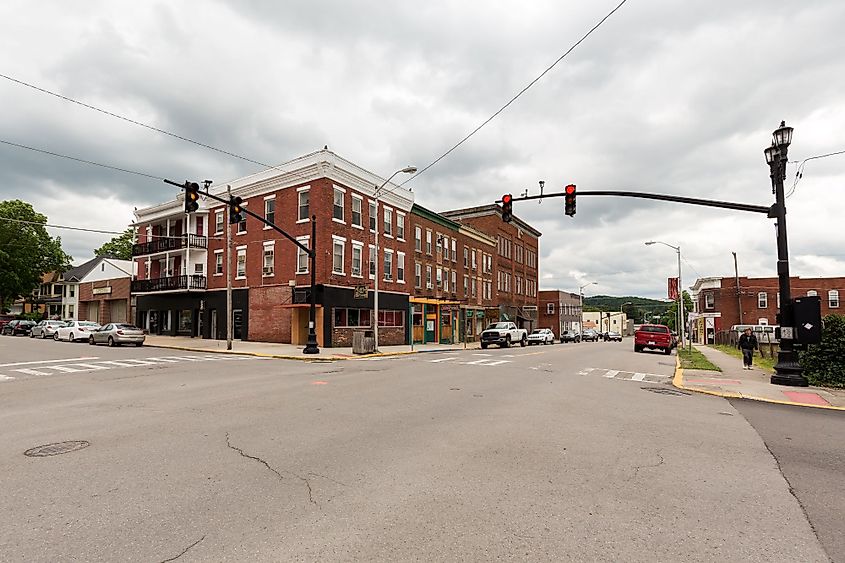 Elkins is a West Virginia town of about 6,800 that sits about 35 miles southeast of Clarksburg along the Tygart Valley River, a major tributary of the Monongahela River. An outdoor lover's paradise, Elkins serves as the headquarters of Monongahela National Forest. The approximately 920,000-acre forest is reputed for its rugged landscape and occupies one of the most ecologically diverse areas in the United States. While the town's natural setting will enthuse an outdoor lover, Elkins also dabbles up as one of the finest West Virginia towns for art and culture. Spots such as Artists at Work, located right in downtown Elkins, feature an eclectic range of art and craft that represent the best work of several local artisans.
Harpers Ferry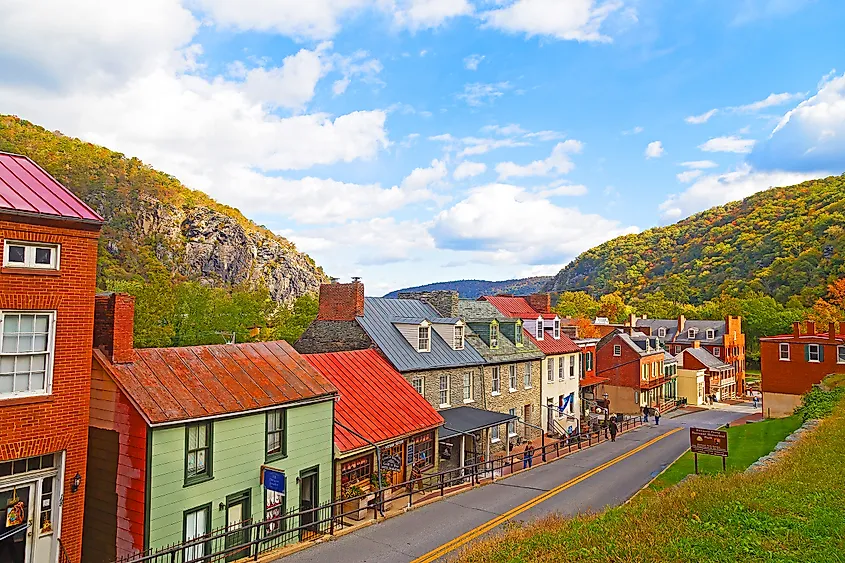 If you claim to be a history buff and yet have never set foot on Harpers Ferry, serious historians will regard your claim with a pinch of salt. This is because the raid on Harpers Ferry, a defining moment in America's political history that was carried out  October 16–18, 1859 — would catapult the country on a different course — and trigger the Civil War less than two years later. The story of John Brown, the intrepid architect of the raid, has inspired several productions from artists as well as thought-provoking essays from philosophers. 
Days before Brown's imminent death, Victor Hugo, one of the greatest French writers of all time, sent an open, widely-read letter that was published on both sides of the Atlantic. In it, he wrote that America was saving its shame (read: slavery) and killing its glory. Then again, spotting an outdoorsy vibe, centuries-old buildings — that act as photographic time capsules — and a tasty backdrop that features the grandeur of the Blue Ridge Mountains, Harpers Ferry is hands-down among the few towns every American should visit at least once in a lifetime.
Morgantown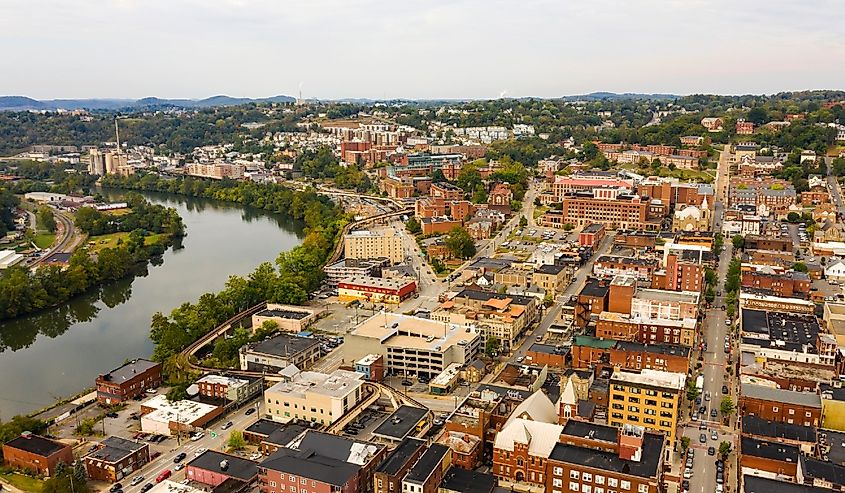 For playing host to West Virginia University, a notable academic institution reputed to be the state's largest traditional university — as well as a strong population of about 31,100 residents — Morgantown is a vibrant college town that will tickle the fancy of the young at heart. The town bustles with activities and attractions that appeal to a youthful crowd as well as to those in their sunset days. From under-the-radar attractions such as Our Lady of the Pines, a six-pewed church reputed to be the smallest in 48 states, to the multi-use Caperton Trail that zigzags along "the Mon," as the Monongahela River is called, there is never a dull moment at this vivacious West Virginia mountain town. Then again, as is the case with many lively college towns, Morgantown boasts a kick-ass culinary landscape with numberless dining options. These include Table9, the town's first gastropub.
Summersville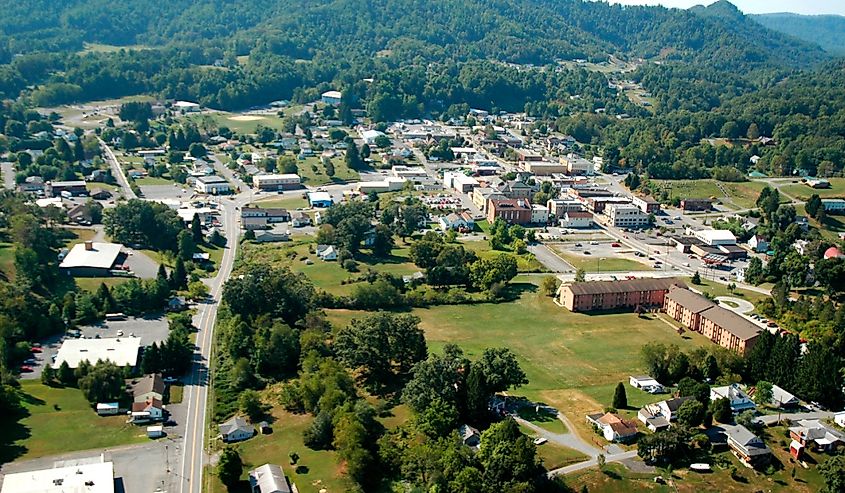 Invitingly small (Summersville boasts a population of just about 3,300) but big on charm and character, this West Virginia secret is hands-down among the most beautiful in the state. Granted, Summersville's beauty may not lie in its quaint, uncrowded streets or in its picturesque downtown area. What defines this underrated treasure is the lake that lends it its name. On aesthetics alone, Summerville Lake, sometimes called the "Little Bahamas of the East," is a heart-ravishing beauty that defies superlatives. It is noted for its pristine waters, which many would swear are among the clearest on the East Coast. Poised to be the newest park in West Virginia, this blue-space gem could just be the most scenic in the state.
Charles Town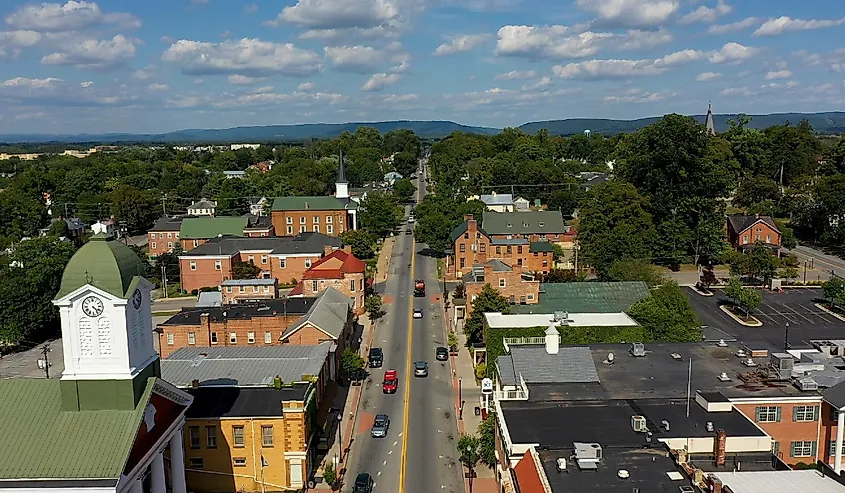 If you want to slip into the past, Charles Town (not to be confused with Charleston, the capital and most populous city of West Virginia) — could just be what your doctor will recommend. This West Virginia charmer claims none other than George Washington among its earliest settlers. It was named for his youngest brother Charles— who was also the town's founder. Part of this rich history is immortalized at the Federal/Greek Revival style Charles Washington House, now known as Happy Retreat, which once served as the home of Charles Washington. This gorgeous property is open for tours on the first Saturday of every month. To learn even more about the history of the area, the Jefferson County Museum is the go-to place. It features many interesting exhibits, including the wagon that carried celebrated abolitionist John Brown to his execution.
Buckhannon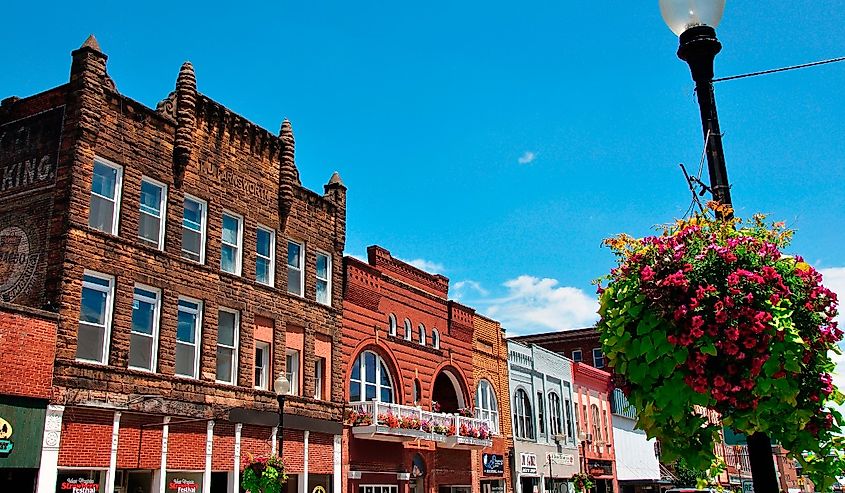 While only about 5,200 residents call Buckhannon home, many more are captivated by its incredible beauty. The town lies on the Buckhannon River, a 45-mile-long tributary of the Tygart Valley River. The West Virginia Wesleyan College, a private college affiliated with the United Methodist Church, has been a feature of the town since 1890. If you have not set foot on Buckhannon, you are doing yourself a great injustice. This is because Buckhannon boasts a Main Street that several publications, including MSN, have ranked as the best Main Street shopping district in West Virginia. Featuring classy boutiques and over a dozen restaurants — as well as several beautiful, redbrick buildings — Buckhannon's shopping district deserves a spot among the nation's best.
Fairmont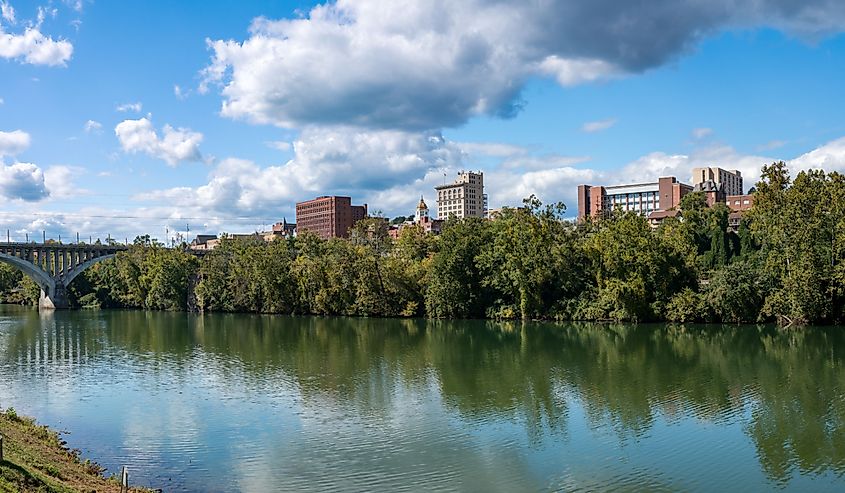 Do not think Fairmont is all about the pepperoni roll, arguably the most iconic food in the state. While it may have birthed the Italian-American bread roll stuffed with cured meat which was once the quintessential coal miner's bill of fare, Fairmont is not just about food, let alone the pepperoni roll, even if it is among the best foodie towns in the Mountain State. If you are an outdoor lover who wants to enjoy some splashes of water, especially on a balmy summer afternoon, Palatine Park has you covered. And for an even more intimate connection with nature in all its rustic glory, Prickett's Fort State Park awaits, a 188-acre oasis located close to where the Prickett's Creek and the Monongahela River meet — will be an awesome choice.
Hinton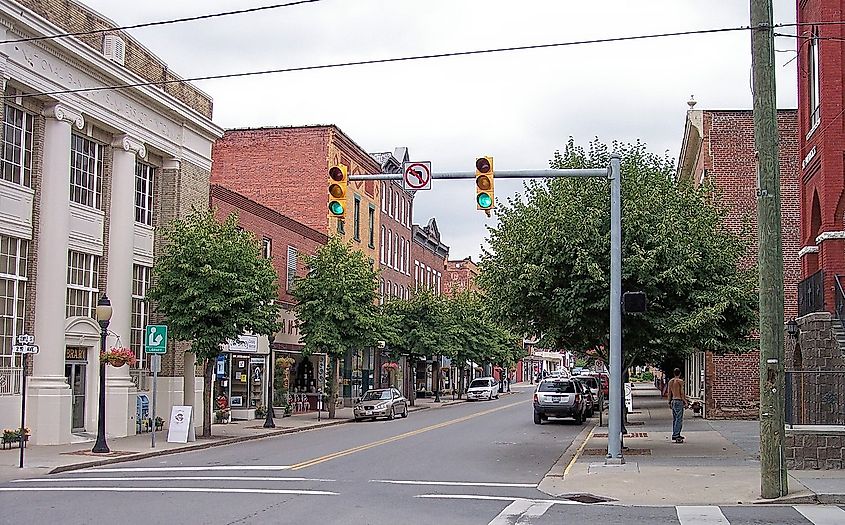 Encircled by the heart-melting grandeur of the Allegheny Mountains where up to three scenic rivers meet, Hinton's storybook setting earns it a spot among the most beautiful towns in the Mountain State. A first-time visitor to this tiny town of just about 2,200 residents will be captivated by beautiful, red-brick streets, eye-catching murals, and a charming 16-block Historic District. If you want to watch a movie while enjoying some freshly-popped popcorn, and in a beautiful, light-spirited atmosphere — you will want to check out the Ritz Theater, a staple of the town since 1929. But if you crave proper food instead, perhaps some excellently-crusted Pizza right in downtown Hinton, the Market on Courthouse Square is hard to beat.
Lewisburg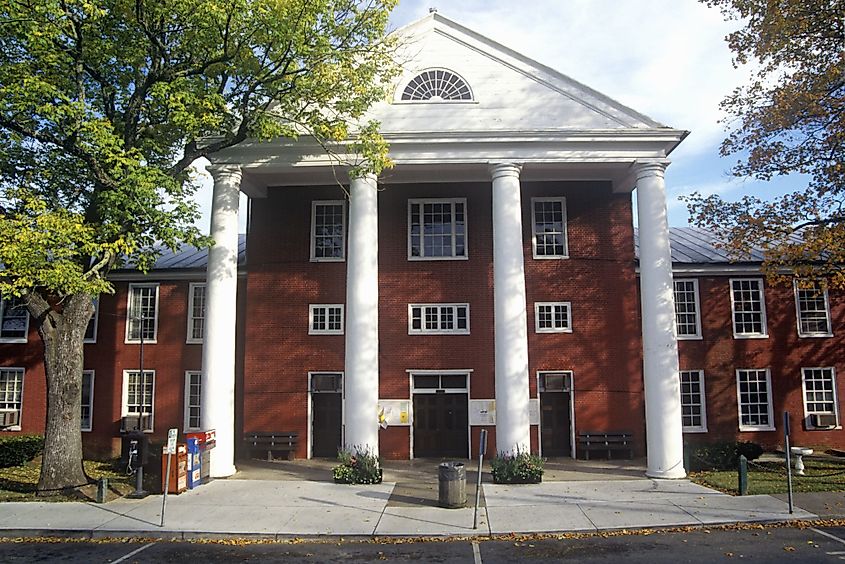 Exciting surprises are scattered around this quirky West Virginia treasure located close to both the Greenbrier River and the Greenbrier State Forest about 42 miles from Hinton. Lewisburg boasts a population of about 3,700 and is a much sought-after destination for those seeking stress-banishing bliss. While Lewisburg features many cozy spots for rest or solitude as would be expected of a town drenched in gasp-inducing natural beauty and tranquility,  including the historic General Lewis Inn — perhaps the area's most exclusive boutique hotel — a history lover will find in Lewisburg a mind-blowing goldmine. Organ Cave, for instance, the second largest commercial cave on the East Coast and which held more than 1,000 of Gen. Robert E. Lee's troops for a church service during the Civil War, is only about 8 miles from town. Then again, this famous cave, because of its saltpeter deposits, is thought to have supplied up to 90% of Confederate gunpowder during the Civil War period.
The Takeaway
From Lewisburg to Harpers Ferry, West Virginia boasts towns that are not only incredibly beautiful — but feature old charm, fascinating history, and rich culture. Fayetteville, for instance,  home to the New River Gorge Bridge, is a tasty eye candy that often blows away first-time visitors. Then there is Charles Town, a West Virginia charmer that claims none other than George Washington among its earliest settlers. Besides, Fairmont, Hinton, and Morgantown all score impressive points on the beauty Ritcher scale.