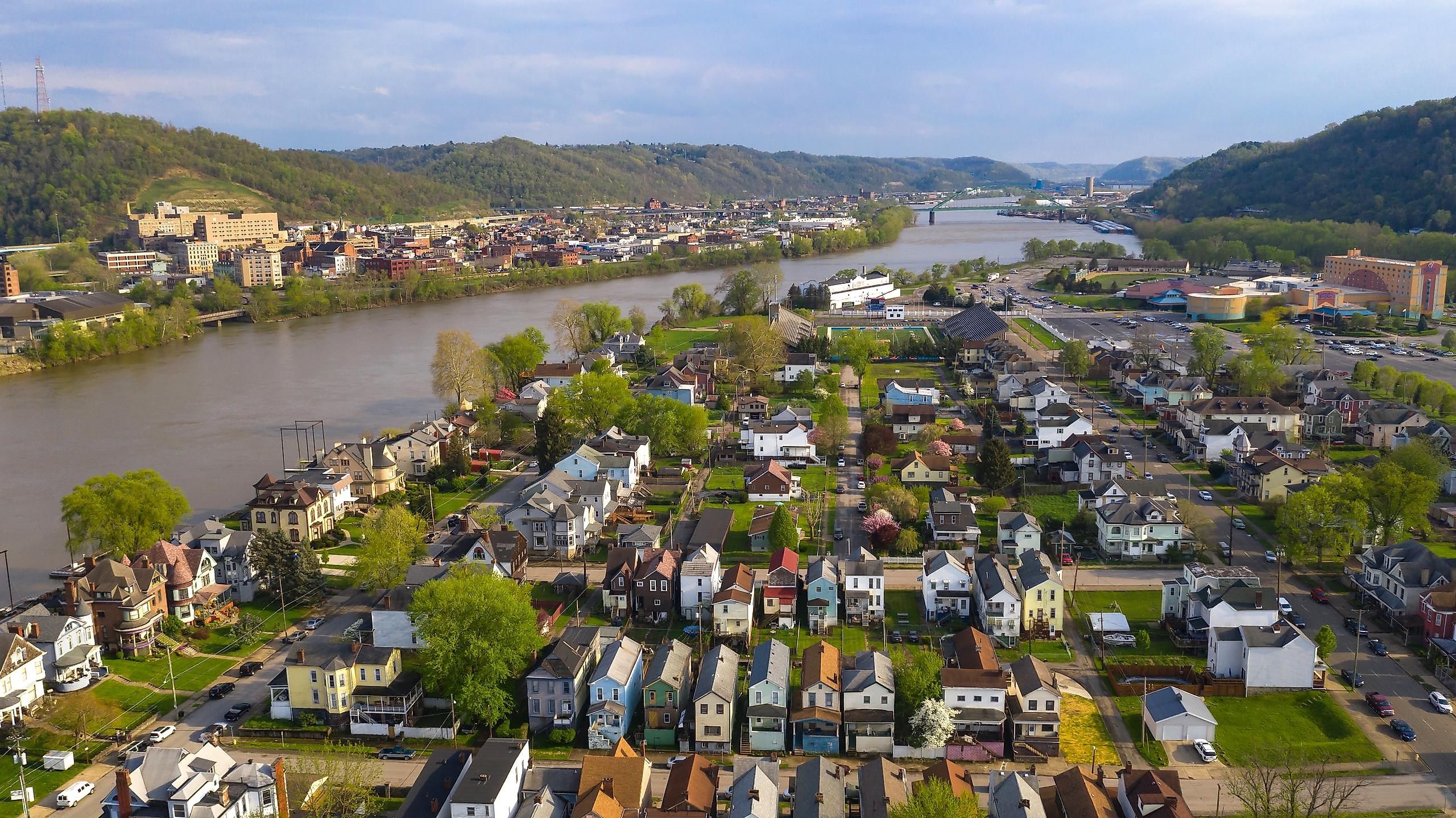 8 Towns In West Virginia That Have The Best Main Streets
There are main streets in the United States that can make one swear and curse — and blame the city fathers for the lack of imagination, creativity, or just poor basic planning. But there are also main streets that are a pleasure to stroll through, making each town exude its own personality, charm, and character. A main street that features a public display of art, with peculiar murals here and there; streets lined with trees, complete with topiary-lined boulevards; streets that have wide sidewalks and good staple-style bike racks, and one or two pedestrian-only streets—is going to be difficult to find fault with. While it will be hard to find West Virginia's main streets that check all boxes, the following are eight towns in West Virginia that come remarkably close.
Thomas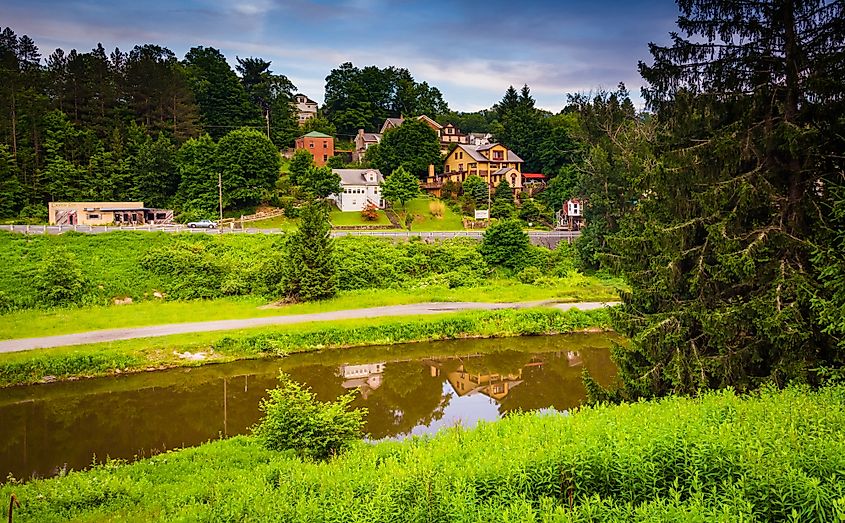 With a population of around 600, Thomas is a West Virginia secret ideal for someone who wants a quick escape from the noise and jarring discord of big cities. This charming little town owes its founding to the discovery of coal in the late 1800s, an event that would quickly transform the city from a sleepy pit stop to a bustling town, complete with all requisite amenities. Thomas's main street would soon feature an opera house, a saloon, and a railway station that was among the first with electric lights. While much of what spurred Thomas's growth is now gone, the town's main street, known as East Avenue, still retains its rustic charm. Visitors will love the gingerbread-style brick buildings, many of which have wooden windows; the street's wide, walkable spaces, and the antique shops and art galleries that line this beautiful stretch.
Shepherdstown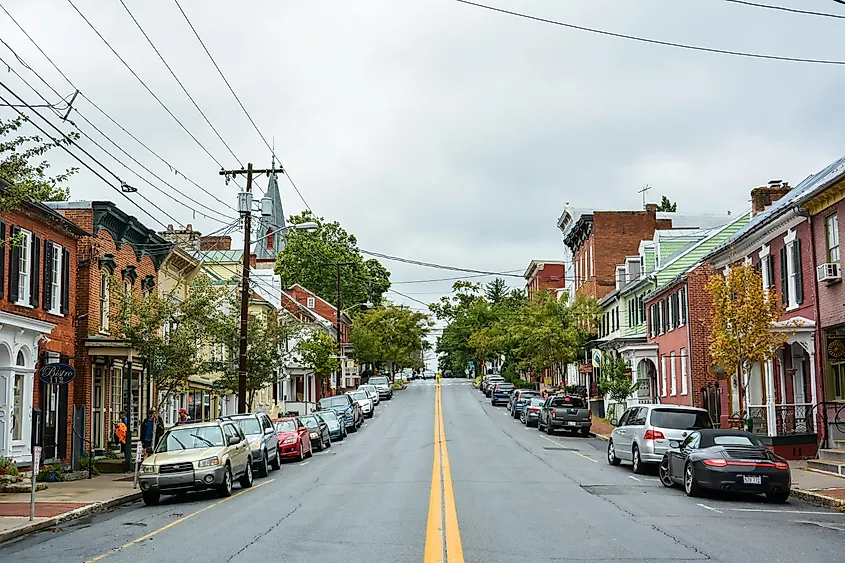 Secreted in the lower Shenandoah Valley along the Potomac River, Shepherdstown boasts a population of about 1,500 and has a downtown that is among West Virginia's finest. Offering residents and visitors a suburban feel that is easy to fall in love with, Shepherdstown is often regarded as among the most haunted towns in the United States. Reputed to be the oldest town in West Virginia, Shepherdstown's streetscape is defined by Colonel Revival and Federal-style architecture. Originally called Mecklenburg, Shepherdstown's current name is in honor of its founder. This town boasts a rich German heritage. Even its main street is called German Street — and features an exciting array of boutiques, specialty stores, and other cool shopping options. For a sumptuous meal, all set in a casual but comfortable atmosphere, Bistro 112, located right on Shepherdstown's main street, is spot-on. 
Buckhannon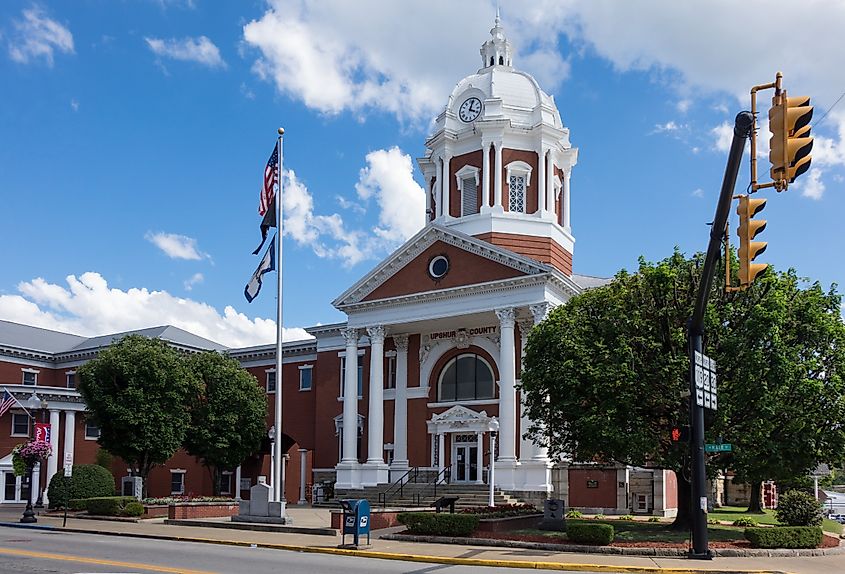 Nestled snugly in the Appalachian Mountains, Buckhannon is the county seat of Upshur County, named in honor of Abel Parker Upshur, a secretary of state who was killed during a Potomac River cruise when one of the ship's guns accidentally exploded. Buckhannon is the nearest town to Audra State Park, a popular draw that the Middle Fork River meanders through. The town's main street is regarded by many as among the best in West Virginia — and for good reason. It is quaint, charming, and adroitly blends the present with the past. Moreover, the main street features several shopping and dining options as well as art galleries and antique shops. Art lovers will particularly want to check out Artistry on Main to sample a selection of unique gifts, mostly handcrafted by local artists. For some delectable cuisine, Fish Hawk Acres, located at 5 W Main Street, is a fabulous multi-farm market that offers unbelievably delicious cuisine.
Fayetteville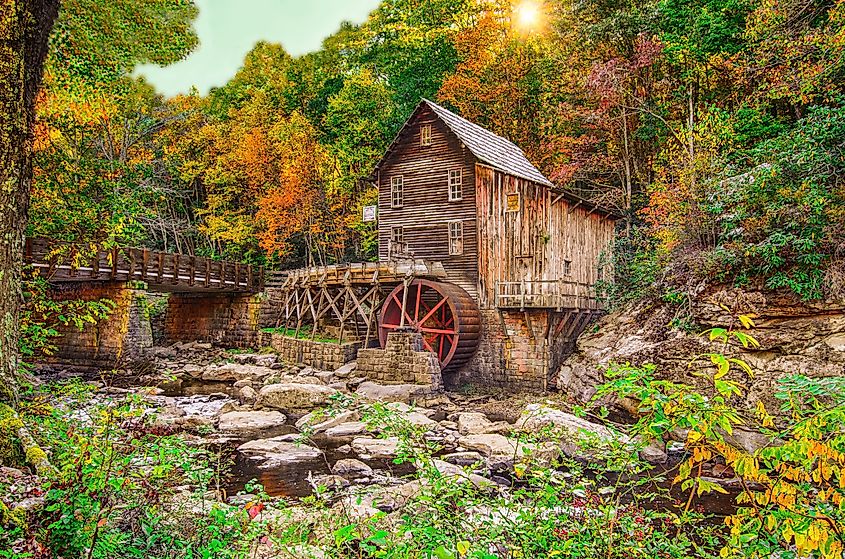 Named after Marquis de Lafayette, the French nobleman whose contribution to the Revolutionary War would eternally endear him to the American public, Fayetteville sits on the edge of the picturesque New River Gorge. Wildly popular with whitewater rafters and fishermen, as well as hikers and bikers, Fayetteville has almost everything an outdoor lover will desire in a town. Yet, at the heart of Fayetteville's downtown area, boutique stores, art galleries, and antique shops offer just about everything a visitor will want. And with a downtown that is walkable and irresistibly quaint, and that features some historic red-brick houses and uncrowded lanes, Fayetteville is one of West Virginia's towns whose main streets deserve special accolades. Cathedral Cafe & Book Store, located along Court Street, serves delicious food in a beautiful, artistic setting.
Wheeling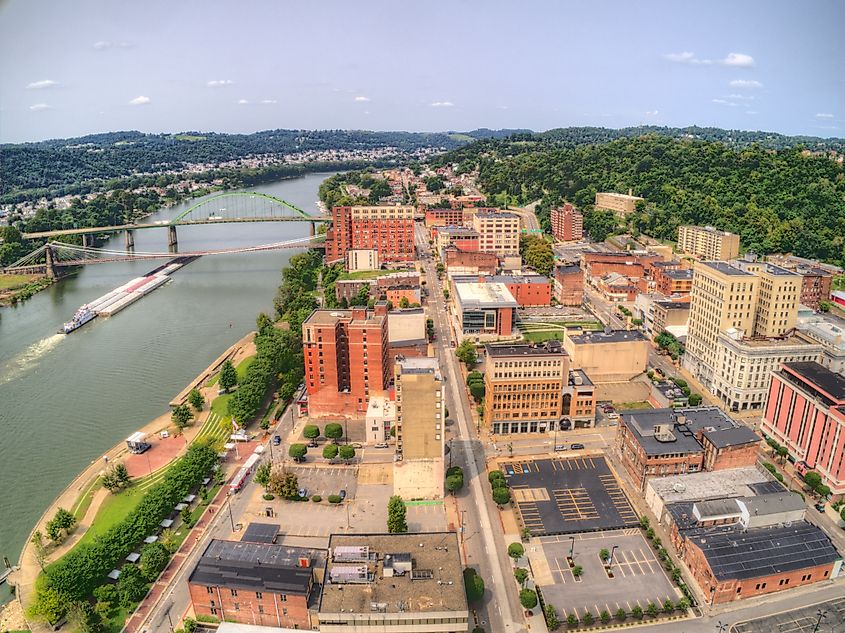 Once the richest city per capita in the United States, Wheeling is famous for its eponymous bridge, which at the time it was completed, was the largest suspension bridge in the world. With a downtown that hugs the Ohio River, Wheeling boasts a number of natural attractions that imbue it with a bucolic ambiance, all beautifully wrapped in sylvan charm. Wheeling's main street and downtown area deserve a special mention since efforts by Wheeling Heritage to preserve and revitalize the town have seen it previously bag the Great American Main Street Award. The National Main Street Center President was full of praise for how the town's main street has witnessed a massive transformation and singled out efforts to harness "the neighborhood's historic character." Today, the first capital of West Virginia spots a mix of beautiful historic buildings and elegant, state-of-the-art construction.
Martinsburg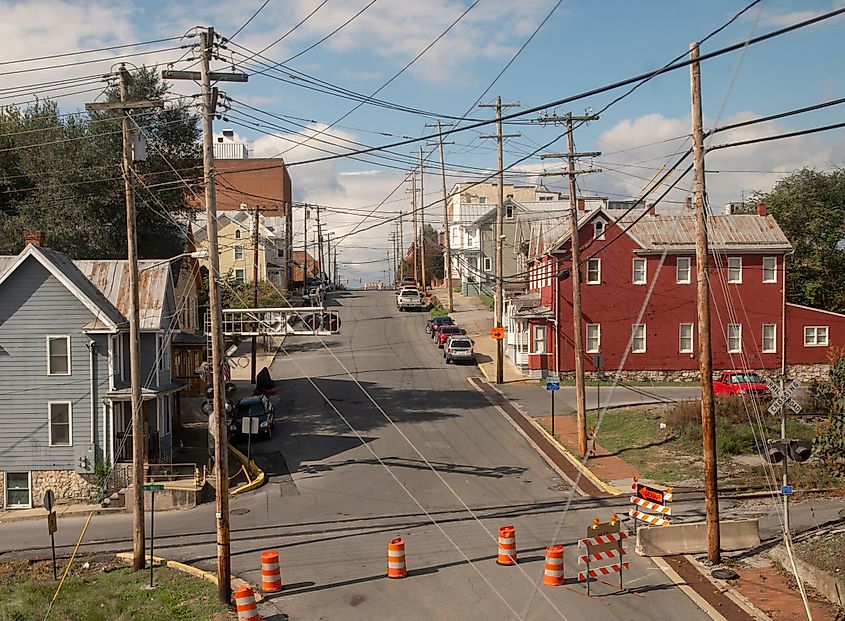 In absolute numbers, Martinsburg is the fastest-growing city in West Virginia—after Cheat Lake. That is according to data from the U.S. Census Bureau compiled by Stacker, a media company with a focus on data journalism. While it would almost be absurd to entirely attribute the town's growth to how its main street looks, the main street is a unique draw in itself. Featuring an inviting atmosphere that is friendly, laid-back, and casual, the town scores impressive points on such important essentials as parking areas, sidewalks, street lights, and landscaping. Known as the Gateway to the Shenandoah Valley, Martinsburg's downtown features ten blocks of shopping where one will enjoy sampling flowers, jewelry, antiques, and just about everything else. Moreover, the Downtown Historic District is almost as it was designed in 1773.
Elkins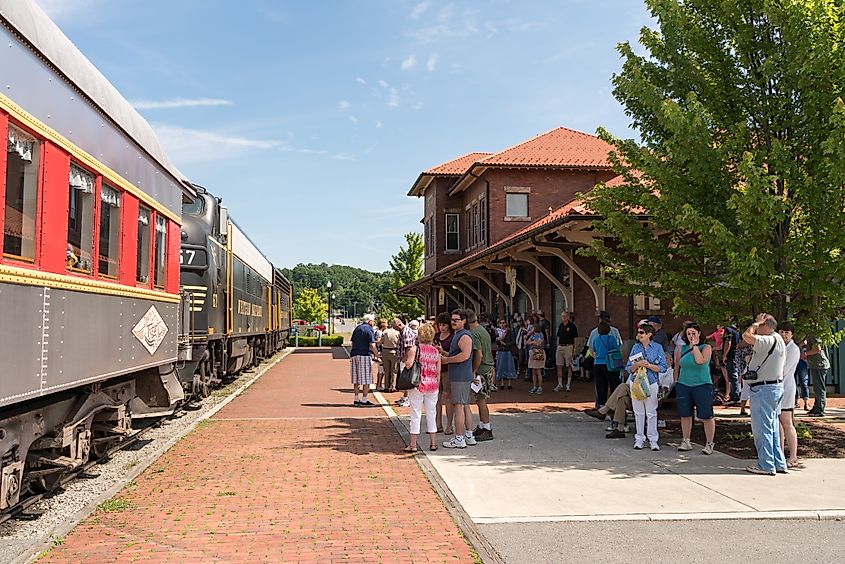 With a population of about 6,800, Elkins is a slow-paced town ideal for a quick escape for winding down. Timorously nestled along the Tygart Valley River and framed with rugged mountains on every side, Elkins is located in West Virginia's Randolph County. Visitors to Elkins will find artwork on the walls of several buildings that will no doubt pique interest. Moreover, the town features several Victorian-style buildings that stand out because of their red bricks. Nestled right on the edge of the Monongahela National Forest and known as its gateway, Elkins's downtown radiates historic charm, especially around the main intersection between 3rd Street and Davis Avenue. Strolling through downtown Elkins, visitors will enjoy the array of several quaint shops that stock the creative handiworks of local artisans. 
Lewisburg
Once named the coolest small town in the United States, Lewisburg no doubt owes a little of that "coolness" to its beautiful downtown. While not more than five city blocks make up the town's main street, that small stretch is enough to earn Lewisburg an honor's roll among West Virginia towns with the best main streets. The town's main street features a decent collection of eclectic art galleries, beautifully preserved Victorian homes, and several award-winning restaurants. Other enticing main street features include uniquely-stocked antique shops, casual but stylish side-walk cafes, and quite a number of clothing boutiques. Anyone conscious of beauty will not miss noticing the presence of hanging baskets from which the colorful blooms of begonias liven up the streets and sidewalks. Needless to say, Lewisburg is among the most beautiful cities in West Virginia.
The Takeaway
West Virginia, the only state within the Appalachian Mountain region, is among the most picturesque states in the US. The 35th state is home to several towns, each of which comes with its unique appeal. When it comes to West Virginia towns with the best main streets, the jury is out. Shepherdstown, Thomas, and Buckhannon all have main streets that one might enjoy strolling through forever. The same goes for Fayetteville, Wheeling, and Martinsburg. Elkins and Lewisburg round off the list.