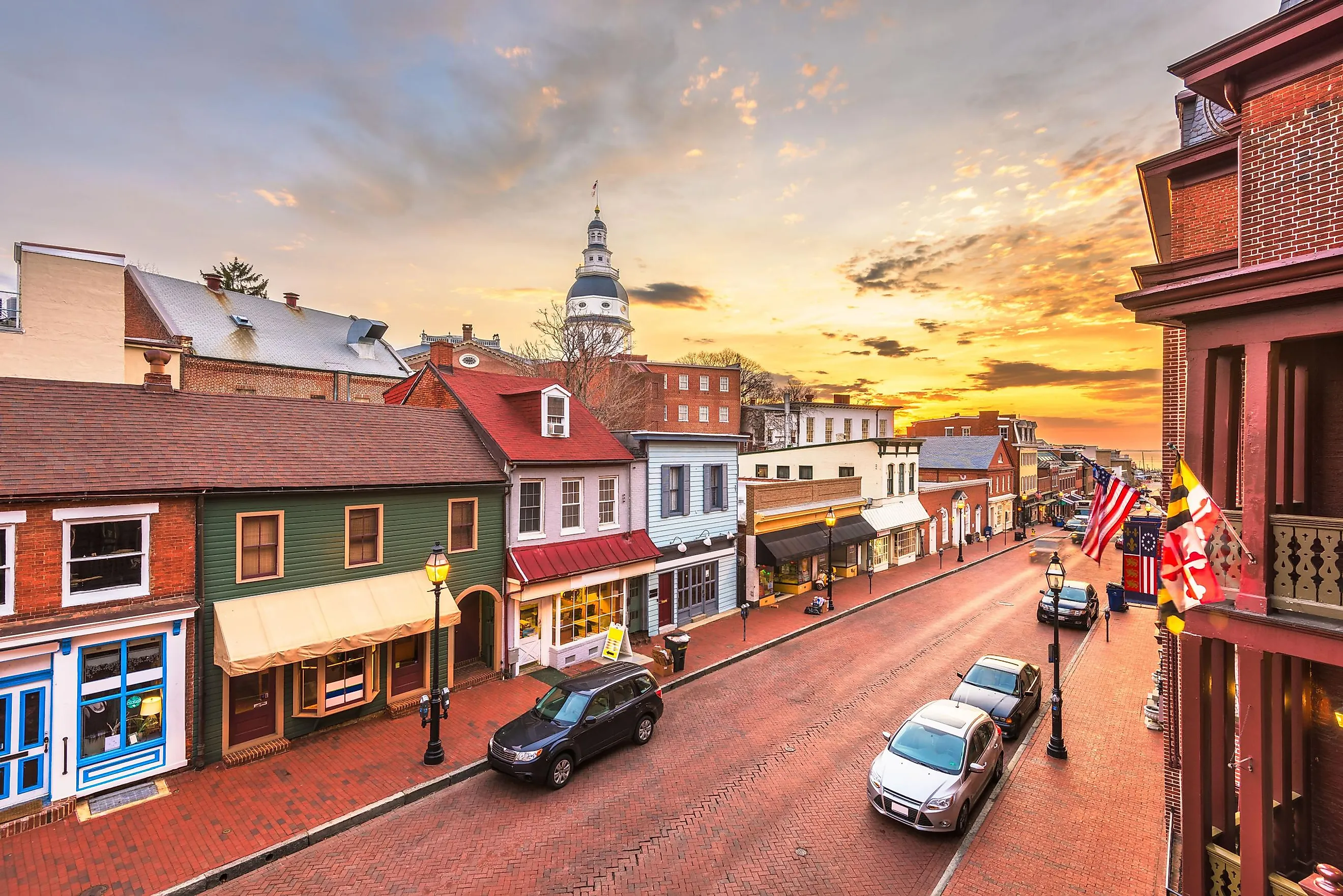 10 Most Beautiful Cities in Maryland
If you're searching for a place to enjoy beautiful scenery, delicious cuisine, and plenty of opportunities for outdoor adventure, then Maryland is the perfect destination. From its stunning Appalachian landscapes to vibrant cities packed with lively culture and metropolitan flare, it has something to offer everyone. Whether you're looking for sightseeing in open-air markets or simply soaking in breathtaking views from one of many rooftop bars and restaurants -- these 10 most beautiful cities have unique destinations that will make your trip unforgettable. Discover the best places that Maryland has to offer!
Annapolis – The Historic Town with a Nautical Charm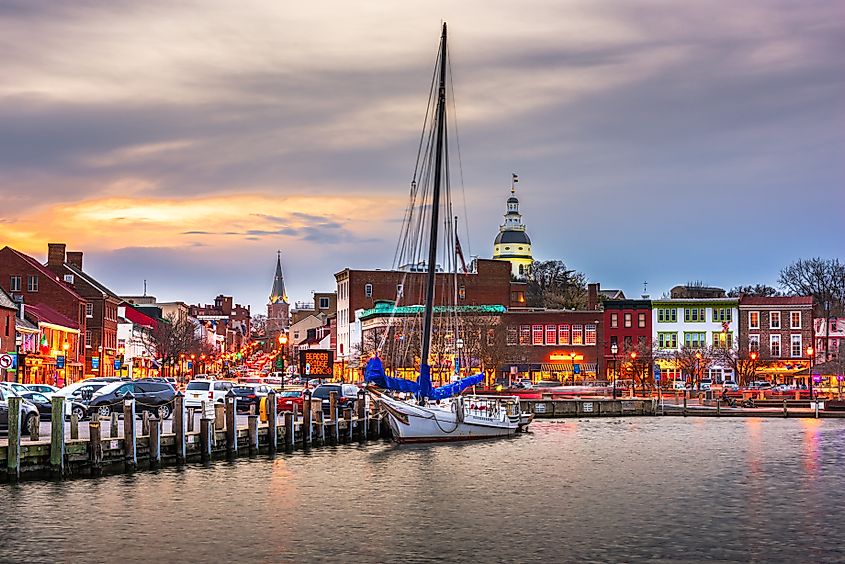 Annapolis is a charming port town with a rich history and vibrant culture. Home to some of Maryland's most iconic attractions, including the United States Naval Academy and historic City Dock, Annapolis offers visitors a unique experience. From strolling along cobblestone streets lined with boutique shops to savoring seafood dishes at waterfront restaurants, there are plenty of activities to keep travelers entertained during their visit.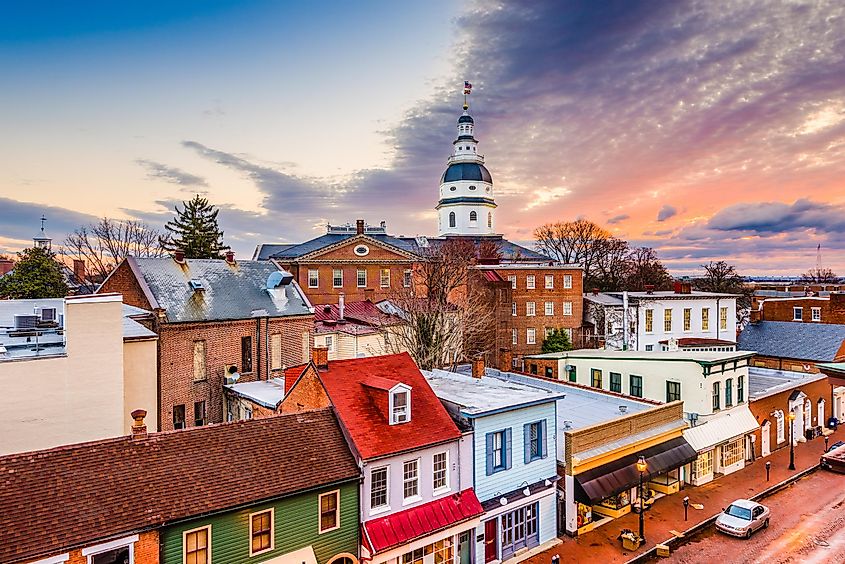 The Annapolis City Dock provides stunning views of the Severn River and an opportunity to watch sailboats drift by whimsically. An array of boat tour options are available for those looking to get out on the water and experience the area from a different perspective. Whether it's a romantic sunset cruise, a sightseeing tour of the majestic bay, or an educational guided tour, visitors are sure to have a memorable experience.
Baltimore – Exciting Art Scene & Iconic Architecture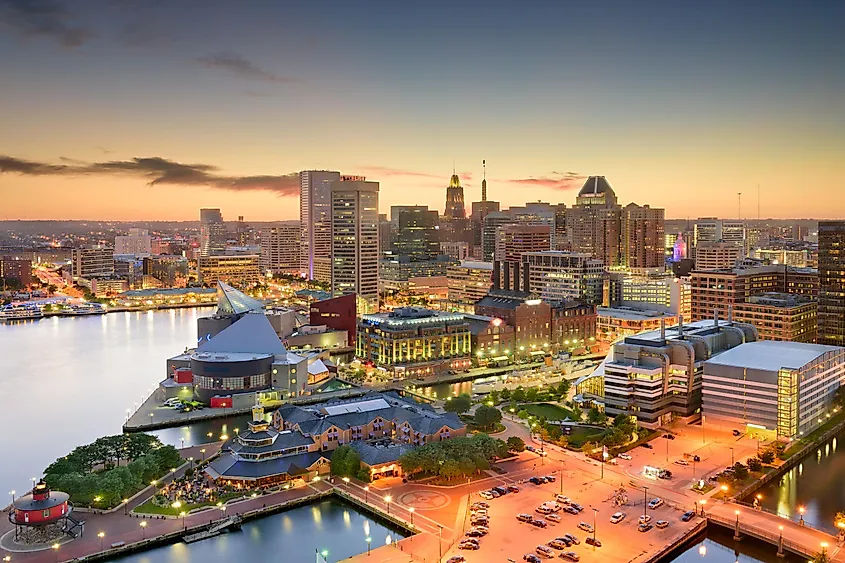 For art lovers, Baltimore is a must-see destination. The city is home to some of the nation's best galleries and museums, including the Walters Art Museum and the American Visionary Arts Museum. Art districts such as Station North and Hampden are bustling with creative energy, featuring independent shops, restaurants, and performance venues.
For those seeking iconic architecture, the harbor skyline offers breathtaking views of historic ships like the USS Constellation. There are also many parks around the area offering stunning views of downtown Baltimore from Federal Hill Park to Patterson Park. Visitors can also enjoy a variety of dining options that feature some of the best seafood in the country. With its vibrant neighborhoods, distinctive culture, and world-renowned attractions, Baltimore is an unforgettable destination.
La Plata – Nature-Lover's Paradise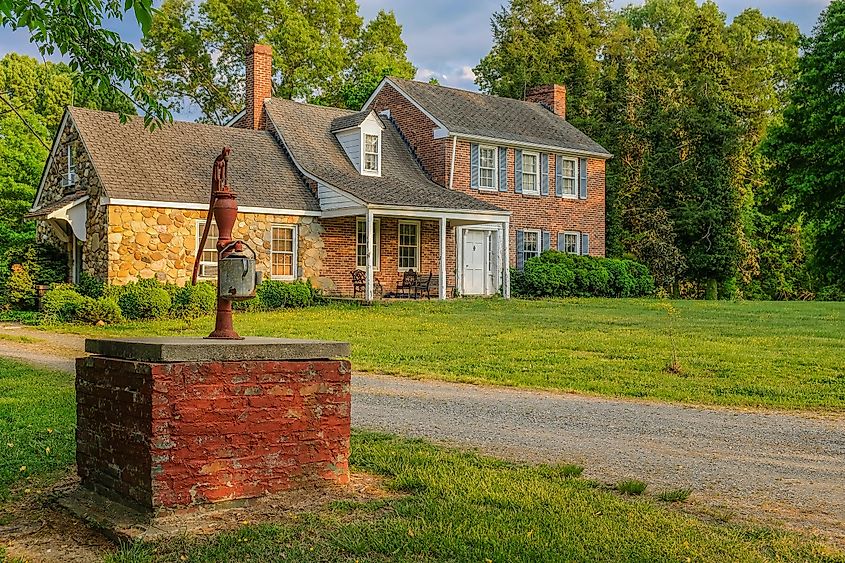 Located just 35 miles south of Washington D.C., La Plata offers visitors the perfect escape from city life with its lush forests, pristine rivers, and rolling hills. Whether you're an experienced hiker or novice camper, La Plata has plenty to offer outdoor enthusiasts. Take a hike in one of the many beautiful parks and trails -- such as The Indian Head Rail Trail -- where you can explore nature's beauty up close and personal. You can also cast a line in one of the area's rivers or streams for some freshwater fishing or take a kayak out on the Potomac River or Mattawoman Creek.
Bird watchers will also be in for a treat at La Plata, as the area is home to a wide variety of species. And after a long day of exploring nature, visitors can enjoy an array of unique boutiques and restaurants in downtown La Plata. No matter what your interests are, you're guaranteed to find something special in this small-town paradise.
Kensington – Quirky Small Town Gem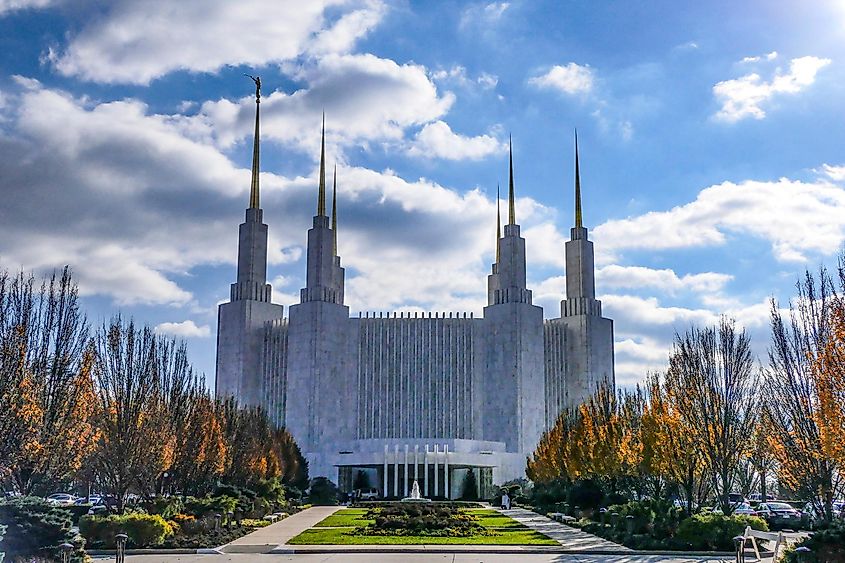 Kensington is a charming small town in Montgomery County that offers an array of alternative culture and eclectic experiences for visitors. This small-town gem has something for everyone -- from vintage furniture stores to jewelry shops, clothing boutiques to art galleries.
The town's galleries are a must-see experience when visiting Kensington. These venues  -- such as the Adah Rose Gallery -- feature incredible collections of works by local artists, showcasing the unique flavor of this town. In addition to its many attractions, Kensington is also home to some great restaurants with diverse cuisines. Whether you're looking for fine dining or just a casual place to have a bite to eat, there are plenty of options in town.
Rockville – Artsy Suburb of D.C.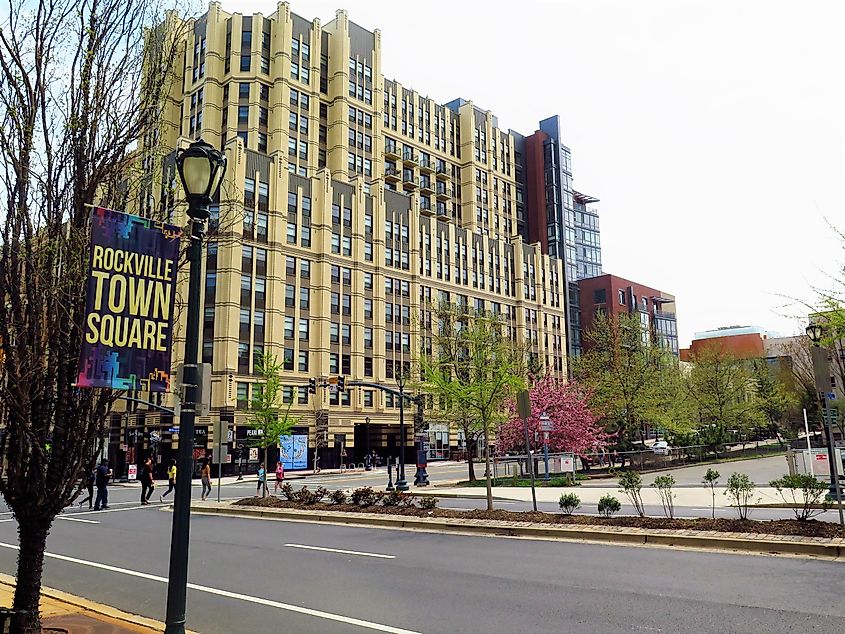 With a population of just over 67,000 residents and its many outdoor activities and attractions, Rockville has something to offer everyone. The city is home to a thriving art scene with numerous galleries -- such as the Glenview Mansion Art Gallery -- showcasing the works of local artists as well as national and international exhibits. Visitors can take advantage of the city's many entertainment venues, featuring live music performances from local musicians, theatre productions, comedy shows, or dance exhibitions. Nature lovers will enjoy exploring Seneca Creek State Park nearby, which offers hiking trails and scenic views of the Potomac River Valley.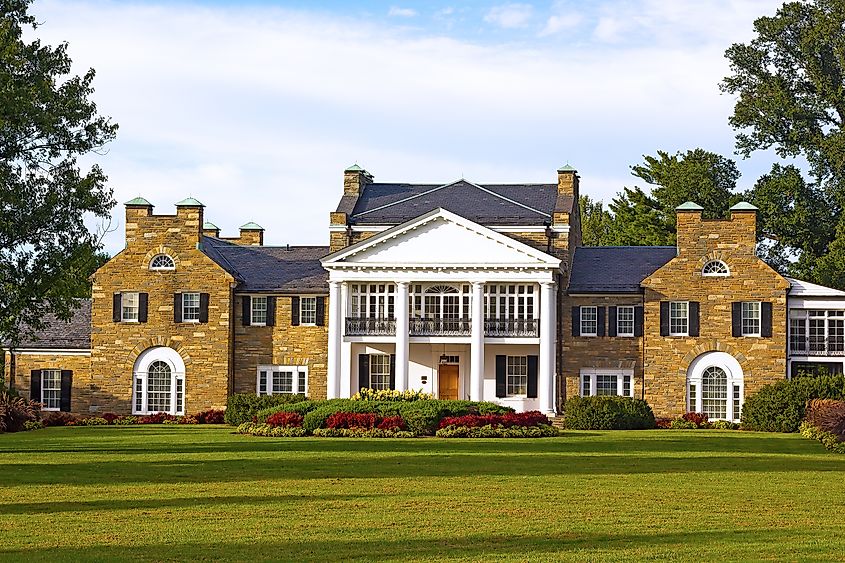 Rockville also provides plenty for those looking for an urban experience with its many popular shopping centers, restaurants, cafes, and pubs. The city is also known for hosting a variety of festivals throughout the year, such as the Rockville Arts Festival, which features artisans from around the region displaying their handmade wares.
Silver Spring – Arts and Entertainment Hotspot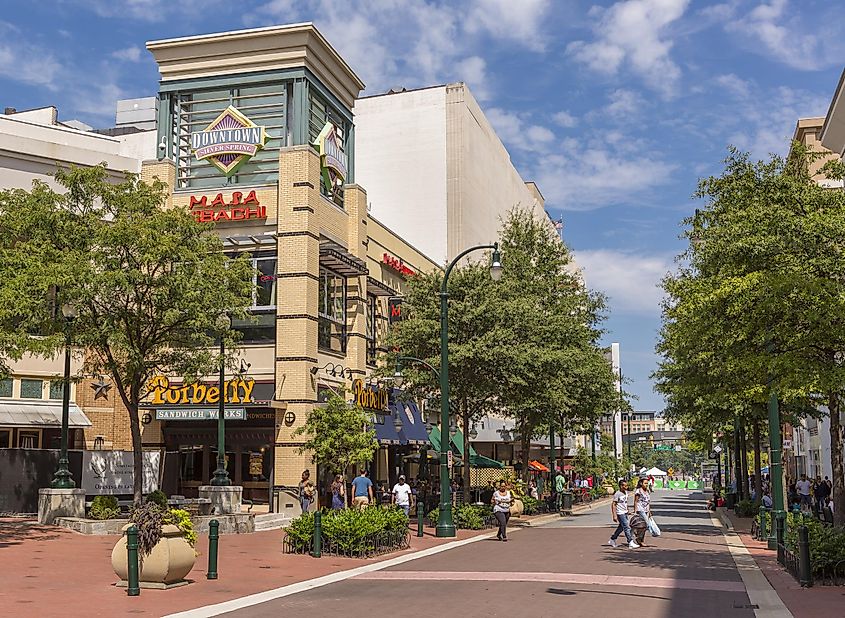 Visitors are drawn to Silver Spring for its urban amenities and beautiful natural surroundings. The downtown Silver Spring district is home to a variety of restaurants, shops, and entertainment venues. The AFI Silver Theater & Cultural Center is one of the area's most popular attractions. It features independent films from around the world, giving visitors access to some of the best cinema from around the globe.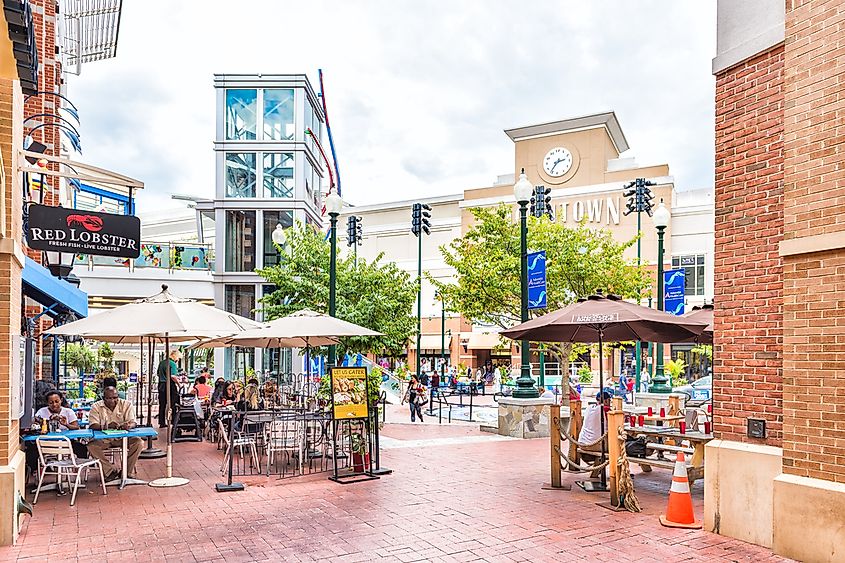 Silver Spring is also home to some of the best entertainment venues in Washington, D.C., such as The Fillmore Silver Spring featuring live music acts from around the world. There are also plenty of bars and clubs where visitors can enjoy craft beers, cocktails, and late-night dancing. Nature lovers can explore meadows and forests with plenty of opportunities for walking or biking tours. For hikers, there are several trails that lead through the area's many parks, offering beautiful views of greenery along the way.
Frederick – An Ideal Daytrip from D.C.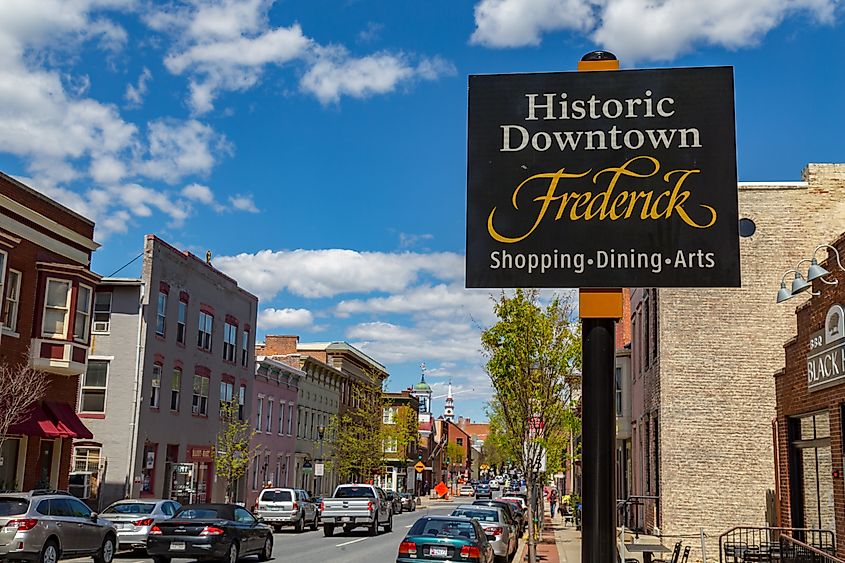 Frederick is a delightful small city located just over an hour away from Washington, D.C., making it the ideal day-trip destination for those looking to explore beyond the capital's limits. With its winding cobblestone streets and impressive historical architecture, Frederick has something for everyone to enjoy.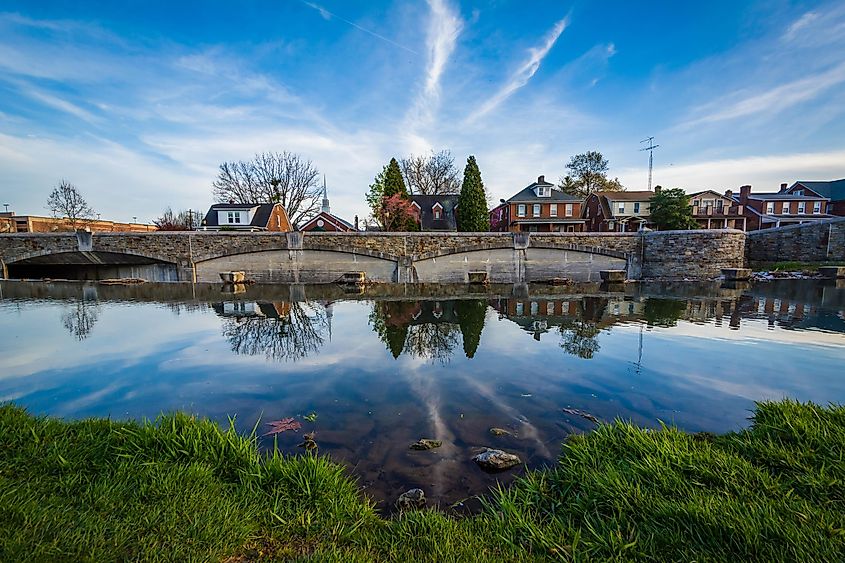 Nature lovers should take advantage of the nearby hiking trails and Catoctin Mountain Park, which offers breathtaking views of the surrounding area. History buffs will enjoy exploring places like the National Museum of Civil War Medicine and Schifferstadt Architectural Museum. In addition to its many attractions, Frederick also has a variety of restaurants that serve up delicious cuisines from around the world. From classic American dishes to Middle Eastern, Mexican, and Japanese fare -- there is something for every foodie. From outdoor activities to cultural sites and fine dining, Frederick offers an array of experiences for day-trippers looking for a much-needed escape from the hustle and bustle of city life.
Bethesda – A Luxurious Neighborhood of D.C.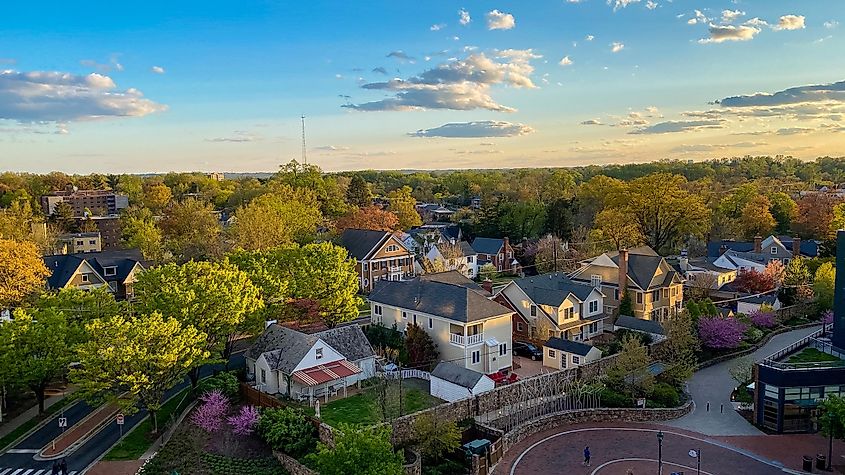 Bethesda is an affluent neighborhood located just outside of Washington, D.C. that draws in tourists and locals alike with its luxury accommodations, shopping, art galleries, and restaurants. Whether you're looking for a relaxing vacation or a fun-filled adventure, Bethesda has something for everyone to enjoy.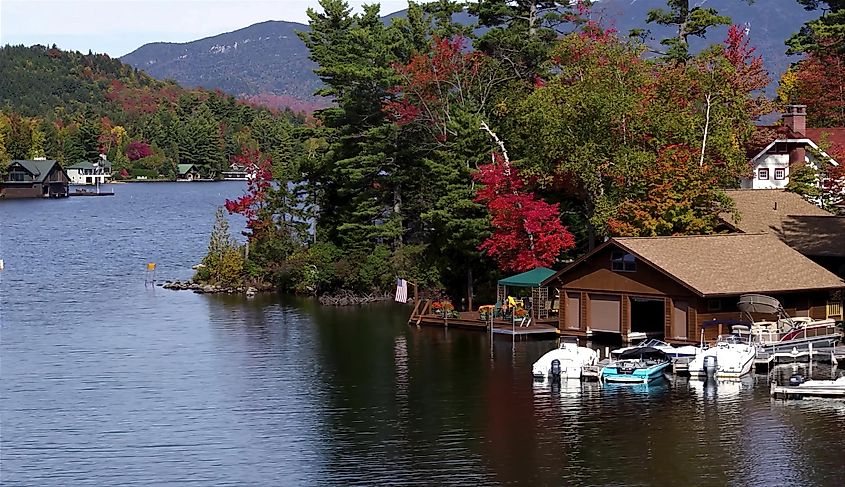 Hotel guests can choose from upscale establishments such as the Hyatt Regency, which offers valet parking, private balconies, and award-winning dining options. For those wishing to explore the area further, there are several bike paths that run throughout the city, providing easy access to Bethesda's many attractions, including art galleries featuring works from local artists as well as larger collections from around the world. When it comes to shopping, Bethesda offers a range of boutiques and department stores for all tastes. From designer labels to vintage items, there's something for everyone here. For the best in high-end dining, Bethesda is home to award-winning restaurants serving up cuisine from around the globe.
Salisbury – Gateway to the Delmarva Peninsula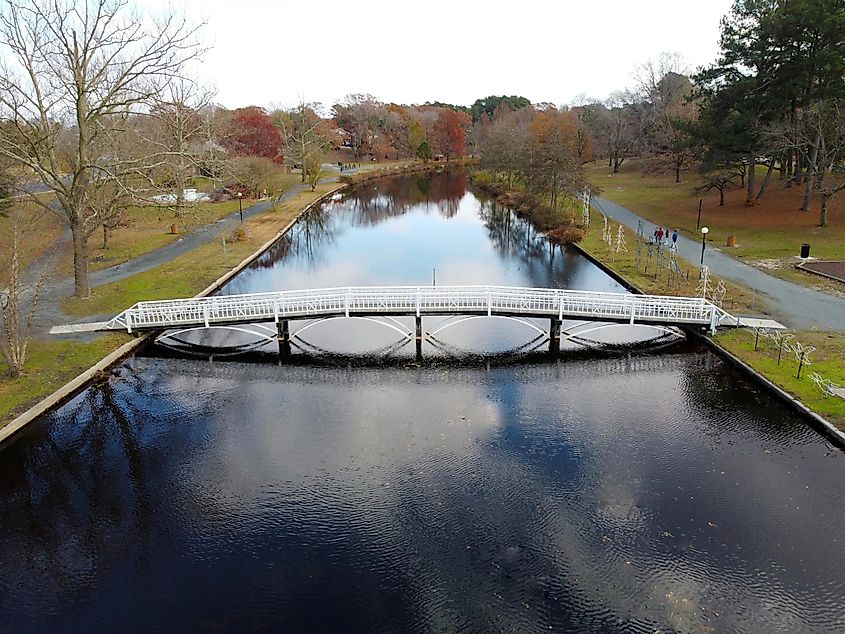 Salisbury offers an eclectic blend of history, culture, and outdoor activities. It's a great place for anyone looking for a relaxing getaway or an exciting adventure. It is home to the Salisbury Zoo and The Ward Museum. There are plenty of things to do in town, such as visiting historic sites or enjoying the local flavors at one of its many restaurants. The nearby Delmarva Peninsula is full of fun activities for visitors to enjoy. Take a short drive to Assateague Island National Seashore for some bird watching, beachcombing, and hiking. On the way back, stop at one of the quaint fishing villages for some delicious seafood.
St Michaels – The Perfect Seaside Escape
St Michaels is the perfect seaside escape for those looking to get away from it all and enjoy some of the best that nature has to offer. Located in Talbot County, St Michaels offers a unique combination of small-town charm, coastal beauty, and modern amenities. Visitors can explore historic sites such as the Chesapeake Bay Maritime Museum or take a gentle stroll along one of several picturesque beaches.
The town itself features many attractions, including art galleries, boutique shopping, and dining options. There is plenty to keep you busy during your stay here with a range of water activities, from sailing, kayaking, and paddle boarding to fishing. St Michaels is also home to an array of charming bed and breakfasts, as well as a number of great restaurants catering to every taste.
In Summary
Exploring Maryland is an amazing experience that everyone should have. The cities are full of unique attractions that offer something for everyone, from outdoor activities to vibrant nightlight scenes. Whether you choose to explore Baltimore and Annapolis or fill your days in small towns like St Michaels and Frederick, you'll never find yourself without a leisurely activity or cultural sightseeing experience. So don't delay! Plan a trip to Maryland and start exploring today! Please feel free to share this article with anyone who might be interested in traveling to Maryland! Happy travels!