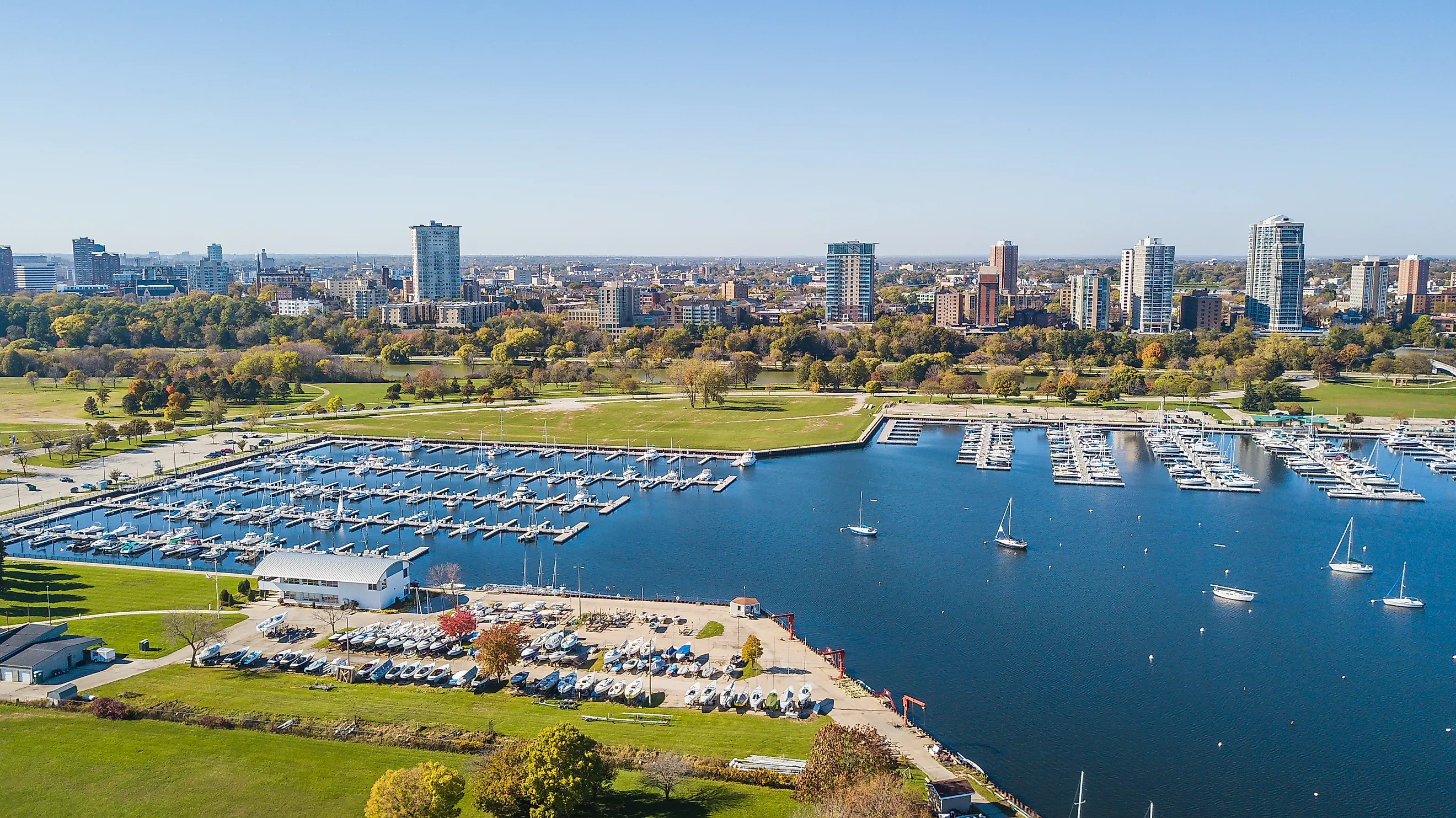 10 Largest Cities In Wisconsin
Wisconsin, a Midwestern jewel, is bordered to the west by the Mississippi River, has sparkling shorelines on both Lake Michigan and Lake Superior, and a lush interior primarily covered by forests and agricultural fields. It is the 23rd largest state by area and has a population of 5,893,718 as of 2020, making it the 20th most populated state. Below is a list of the ten biggest cities in Wisconsin by population.
1. Milwaukee - 573,700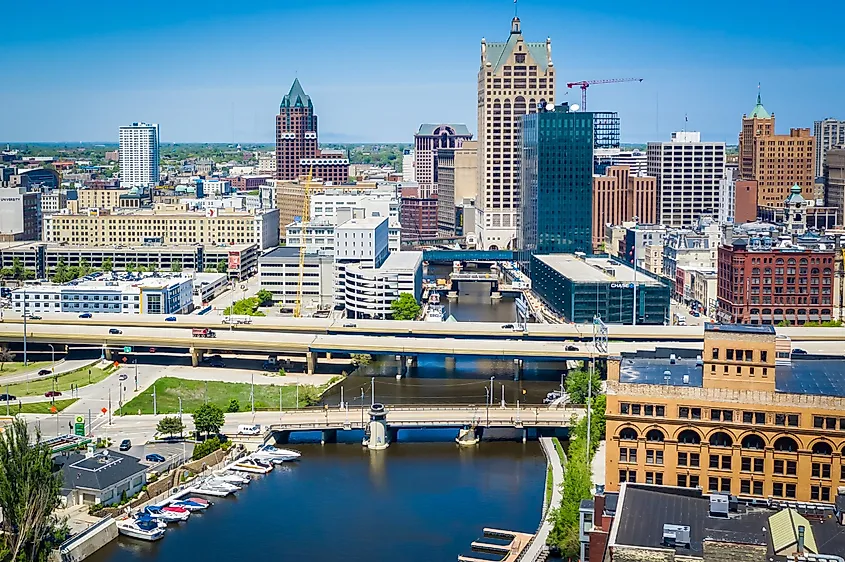 Milwaukee is located on Lake Michigan's western shores. It is a destination for beer lovers unlike any other due to its distinctive blend of beer heritage, the industry behemoth Miller Brewing, and contemporary small breweries. Over 70 breweries and beer attractions can be found across the Greater Milwaukee area, proving that beer was the foundation upon which this city was created. Other attractions include the Harley-Davidson Museum, which overlooks the Menomonee River and features vintage motorcycles on exhibit, including one owned by Elvis Presley. The Milwaukee Public Museum is close by and features an expansive European Village and a replica of early Milwaukee. 
2. Madison - 277,166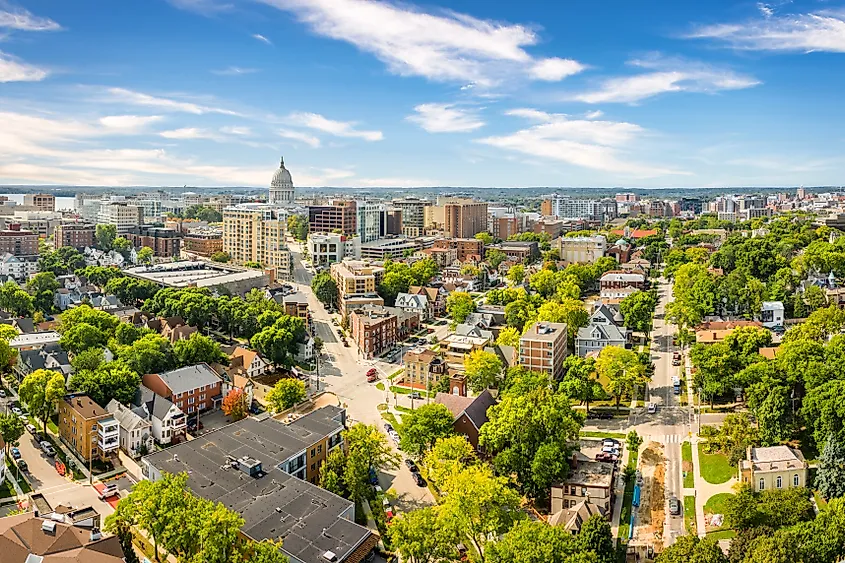 West of Milwaukee is Madison, Wisconsin's capital city, and the seat of Dane County. It is home to the University of Wisconsin-Madison, the Wisconsin State Capitol, the Overture Center for the Arts, and the Henry Vilas Zoo. Madison is situated on an isthmus surrounding four lakes: Lake Mendota, Lake Monona, Lake Kegonsa, and Lake Waubesa. It is one of five communities that have been awarded a "Platinum Bicycle Friendly Community" certification from the League of American Bicyclists. 
Madison is home to a vast network of parks and bike routes and boasts the most parks and playgrounds per capita of any of the 100 major U.S. cities. Additionally, Madison is home to nine National Historic Landmarks, many of which were created by the famous architect Frank Lloyd Wright, including the 1937 Jacobs I House, a UNESCO World Heritage Site. 
3. Green Bay - 108,063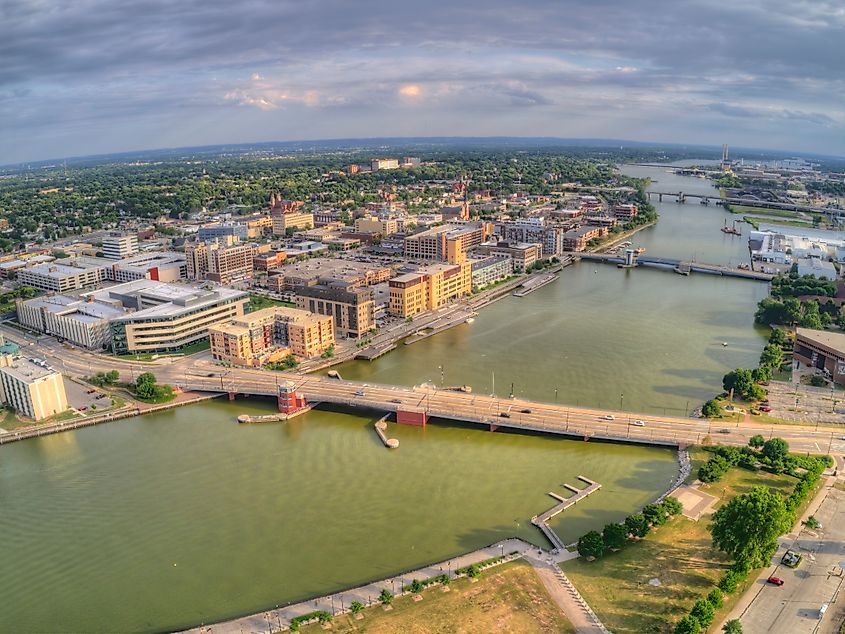 Green Bay is located on the southern tip of Lake Michigan's Green Bay arm and serves as Brown County's seat. It is the state's oldest settlement that was established in the 17th century. There are many museums and attractions designed specifically for families and history enthusiasts. The Green Bay Packers, a member of the National Football League, are well-known in the area and host their home games at Lambeau Field, a large stadium in Green Bay. Green Bay's residents and visitors can enjoy its beautiful parks and gardens, delicious food, and the rich sports history that permeates the entire town. Green Bay is a fantastic day trip from Milwaukee, Chicago, or even Minneapolis.
4. Kenosha - 100,140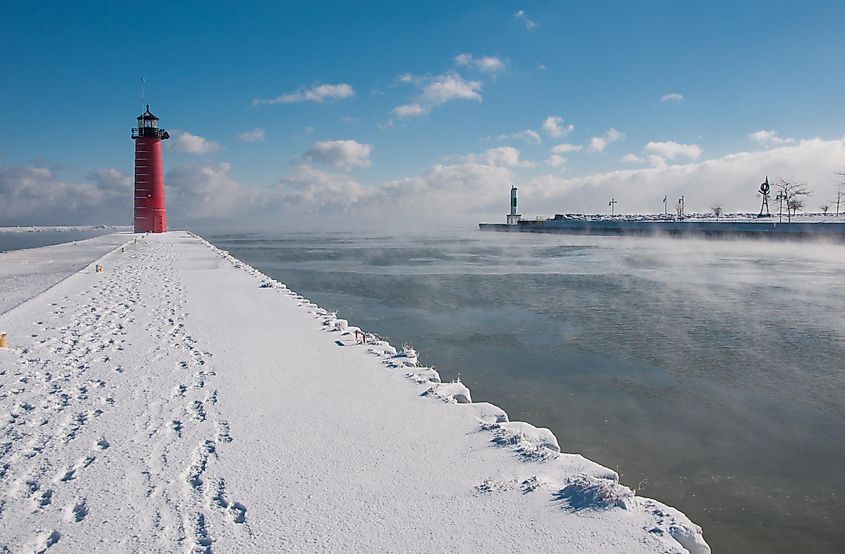 Kenosha is a beautiful lakefront city on the shores of Lake Michigan. It is welcoming and reasonably priced, with various year-round and seasonal attractions, a wide range of indoor and outdoor events, locally owned stores, and restaurants. One of the most appealing aspects is that over 90% of Lake Michigan's waterfront in Kenosha is open to the public, complete with beaches, parks, bike and walking trails, a sculpture walk, lighthouses, and venues for festivals. Lake Michigan and Downtown Kenosha, which have five museums, real Electric Streetcars, art galleries, boutique stores, restaurants, and more, are just seven miles from the Interstate.
5. Racine - 77,608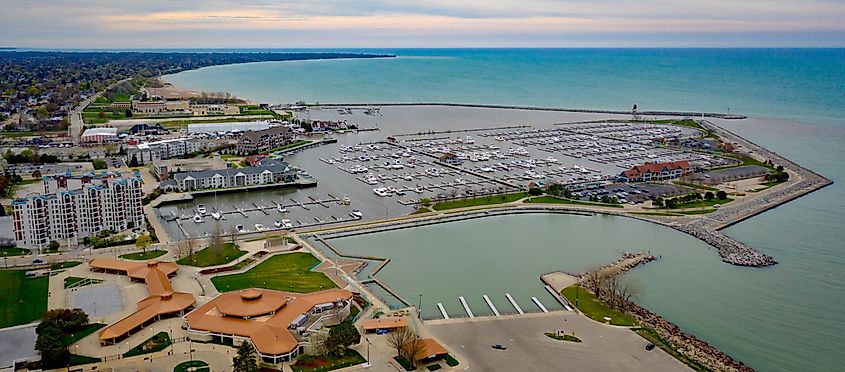 Racine is situated on Lake Michigan's shores at the mouth of the Root River. It serves as the seat of Racine County. The city is popularly called the Belle City (French for "beautiful") for its breathtaking scenery. Racine's location, halfway between Milwaukee and Chicago, gives it easy access to various entertainment options. Racine is also home to the biggest Danish colony in North America outside Greenland. Danish sweets, especially kringle, have made the city famous. Even President Barack Obama stopped at Racine's O & H Danish Bakery for a quick treat before holding a town hall meeting on the afternoon of June 2010.
6. Appleton - 76,248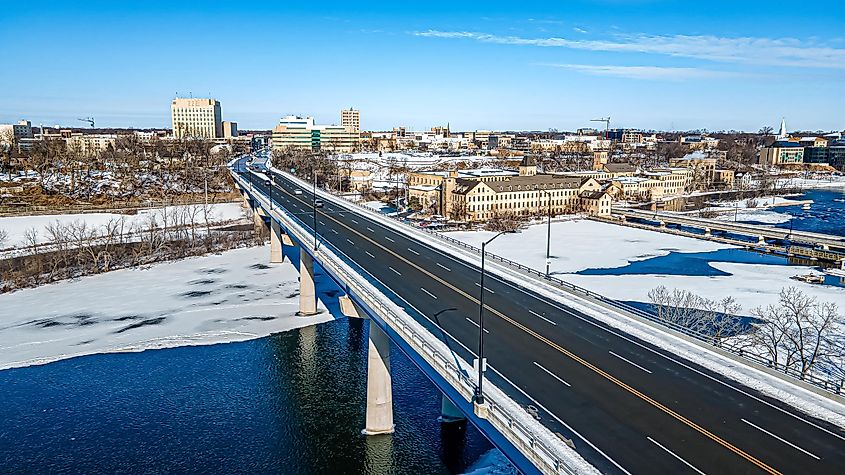 North of Lake Winnebago is the city of Appleton, the county seat of Outagamie County. The town is a must-visit location since it is a top-rated Wisconsin vacation destination. Appleton and the Fox Cities, 18 communities along the Fox River and Lake Winnebago, are well-known for their shopping, Harry Houdini, and the 'Mile of Music' festival. This town makes for a fantastic city break location with a variety of exciting museums, art galleries, and a lively and welcoming culture. It also has one of the biggest children's museums in the Midwest, a minor league baseball club, and beautiful nature trails. 
7. Waukesha - 71,246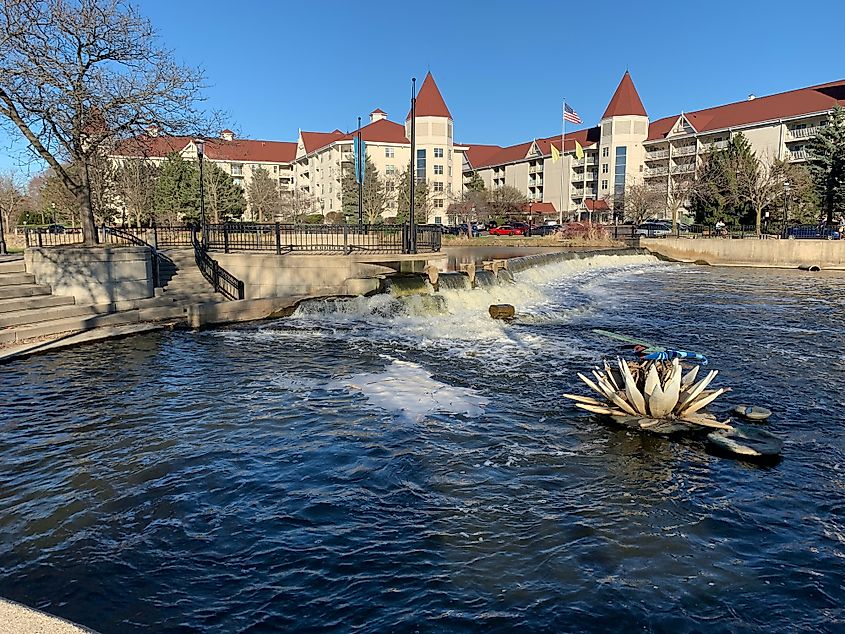 Waukesha is a city in Wisconsin's Waukesha County and serves as its county seat. With a bustling downtown and easy access to many open spaces, such as parks and lakes, Waukesha strikes a wonderful balance between urban and rural living. There is nature everywhere, despite the city being quite built. The Fox River flows through downtown Waukesha. The riverbank is well-planted and offers a pleasant, paved route alongside the river for walkers, runners, cyclists, and rollerbladers. There is also a love for art, music, and food, as evidenced by the expanding dining scene and the local artists featured in numerous galleries and entertaining events like Waukesha Art Crawl, Friday Night Live, and Farmers Market. 
8. Eau Claire - 70,129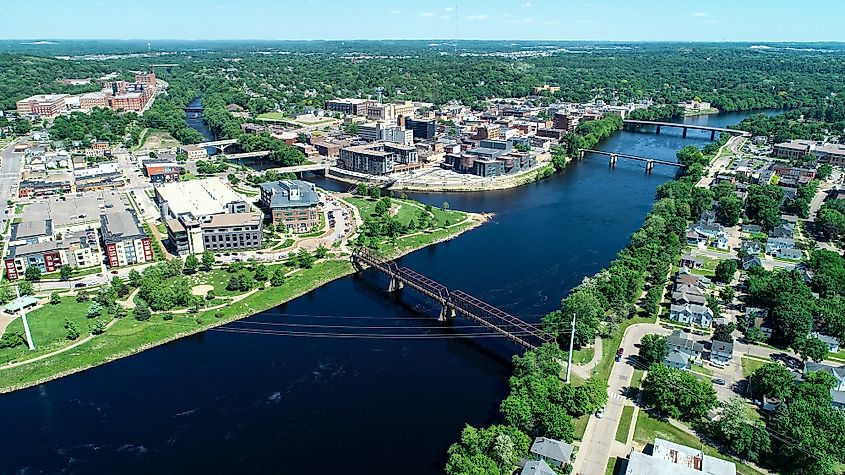 Eau Claire is a city that is primarily situated in Eau Claire County (where it serves as the county seat), with a small part extending into Chippewa County. Everyone in Eau Claire has access to a good quality of life. The city offers a strong sense of community, prominent industries, a low cost of living, and abundant green areas. The Paul Bunyan Logging Camp Museum and the Chippewa Valley Museum are some of its major attractions.
9. Oshkosh - 66,962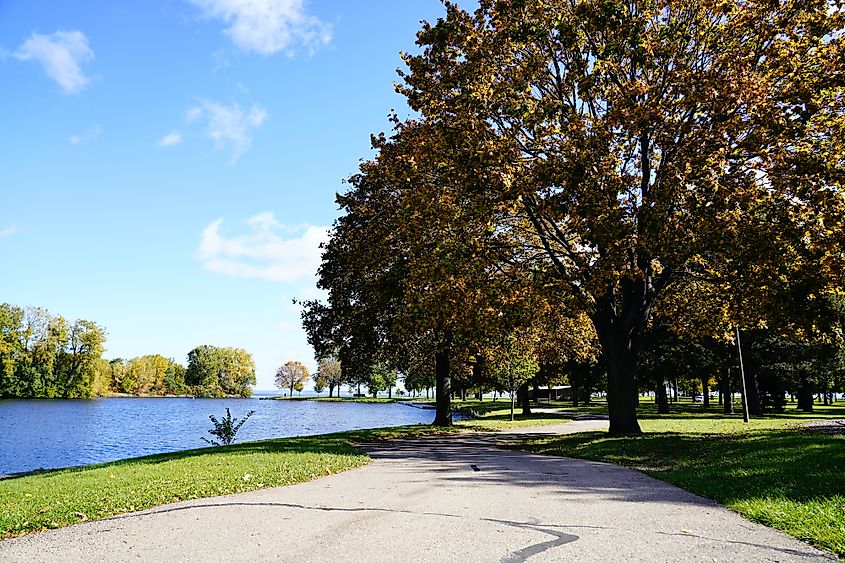 Oshkosh is the county seat of Wisconsin's Winnebago County. It is a fabulous location to live, and offers a top-notch educational and health framework, a wide variety of entertainment options, a low cost of living, safe neighborhoods, and more. Oshkosh's numerous parks, galleries, nationally acclaimed museums, golf courses, entertainment venues, festivals, and events, make it a sanctuary for anybody looking to combine the advantages of living in a small town with those of a metropolis.
10. Janesville - 66,023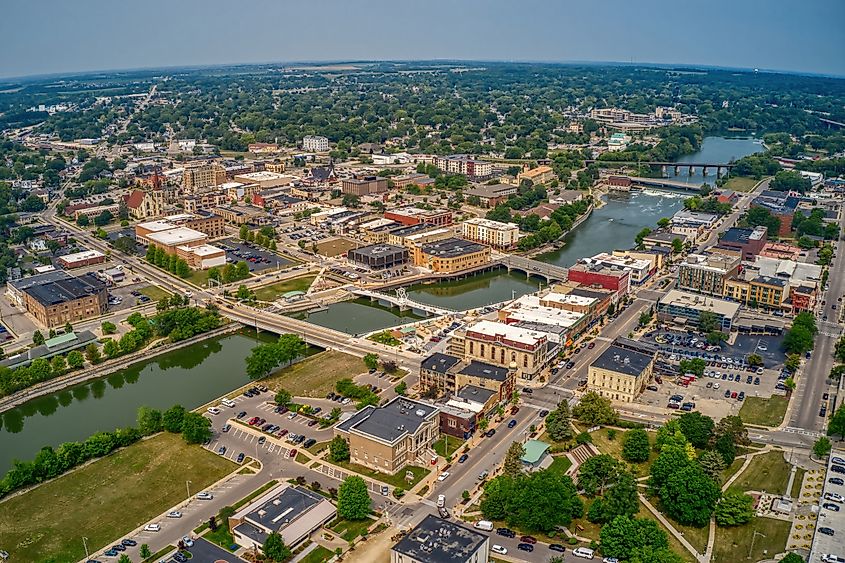 With more than 2,500 acres of parkland and nature trails, Janesville is nicknamed Wisconsin's Park Palace. It houses 500 acres of land designated as greenbelts, providing a space for surface water runoff and preserving the city's wildlife. Rotary Botanical Gardens, Riverside Park, and Gibbs Lake County Park are some major recreational venues in and around Janesville. Additionally, various stores in the Janesville Mall and a wide variety of exciting restaurants are available to visitors. 
Wisconsin is a great place to call home. There isn't much to complain about in the Badger State, which is full of beautiful lakes, fervent sports fans, and friendly people obsessed with cheese. 
30 Biggest Cities In Wisconsin
| Rank | City | Population |
| --- | --- | --- |
| 1 | Milwaukee | 573,700 |
| 2 | Madison | 277,166 |
| 3 | Green Bay | 108,063 |
| 4 | Kenosha | 100,140 |
| 5 | Racine | 77,608 |
| 6 | Appleton | 76,248 |
| 7 | Waukesha | 71,246 |
| 8 | Eau Claire | 70,129 |
| 9 | Oshkosh | 66,962 |
| 10 | Janesville | 66,023 |
| 11 | West Allis | 60,307 |
| 12 | La Crosse | 52,952 |
| 13 | Sheboygan | 50,057 |
| 14 | Wauwatosa | 48,785 |
| 15 | Fond du Lac | 45,010 |
| 16 | Brookfield | 42,172 |
| 17 | New Berlin | 40,625 |
| 18 | Wausau | 40,172 |
| 19 | Menomonee Falls | 39,107 |
| 20 | Greenfield | 38,019 |
| 21 | Sun Prairie | 37,287 |
| 22 | Franklin | 37,088 |
| 23 | Oak Creek | 36,907 |
| 24 | Beloit | 36,595 |
| 25 | Manitowoc | 34,804 |
| 26 | West Bend | 31,886 |
| 27 | Fitchburg | 30,479 |
| 28 | Mount Pleasant | 28,040 |
| 29 | Neenah | 27,683 |
| 30 | Superior | 26,653 |