Barack Obama, 44th President Of The United States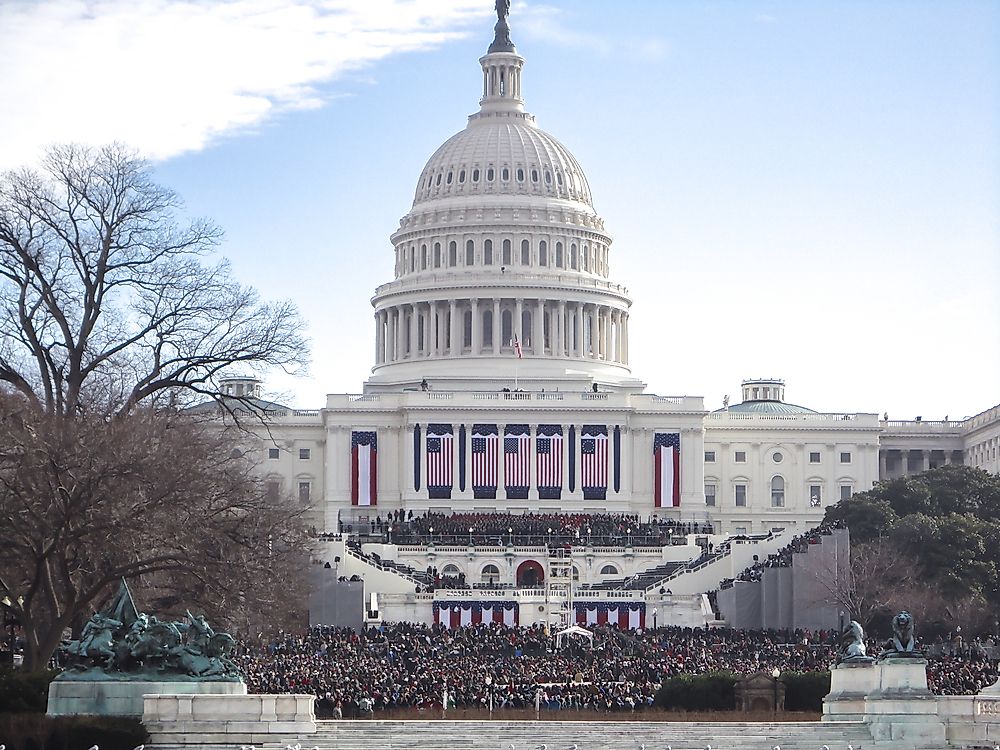 Barack Obama was the 44th US president and the first black American president. He served from January 2009 to January 2017 after his re-election in 2013. He also served as US senator representing Illinois from 2000 to 2008, and as a state senator from 1997 to 2004. Obama is regarded as a popular politician with general support from a majority of the people. He cites his early life as a major contributing factor to his world views and beliefs. His efforts towards strengthening international diplomacy and cooperation between peoples won him the 2009 Nobel Peace Prize. Obama became the 4th president to receive Nobel peace prize and the 3rd to receive while in Office.
5. Early Life
Barack Obama was born on August 4, 1961, in Hawaii to Kenyan father Barrack Hussein Obama Senior and American Ann Dunham. During his young age, Obama lived with his stepfather before living with his maternal grandparents in Indonesia. He studied at Occidental College and proceeded to Columbia and Harvard universities. Obama married Michelle Robinson in 1992 and had two daughters, born in 1998 and 2001. Obama is a Protestant who developed his religious beliefs as an adult as he had no religious background in his childhood. He pursued his law career during the 1980s and early 1990s. For twelve years, he served as a lecturer and senior lecturer at Chicago University.
4. Rise to Power
Obama has a long history of involvement in American politics. He began his political journey in 1996 after joining the senatorial race for Illinois State, an office he held from 1997 to 2004. Despite being a Democrat in a mostly Republican government, Obama was able to gain widespread support by both Democrats and Republicans due to his participation in legislation such as health and ethics that benefitted the whole population. He served as the US Senator from Illinois from 2005 to 2008 before joining the presidential race.
3. Contributions
During his tenure, Obama has had several contributions including passing the health care reform through the Affordable Care Act of 2010 and his economic policies that helped improve the economic conditions during the 2009 health recession. Obama was responsible for ending the Iraq War by ordering the withdrawal of US troops from Iraq. In his fight against terrorism, Obama is credited for the execution of al-Qaeda's leader and the world's most wanted terrorist, Osama bin Laden. Obama's term saw increased public accountability of the government by increasing public access to several government records.
2. Challenges
Obama faced various problems during his political career. In 2009, the US citizenry experienced a period of increasing unemployment rates due to the 2008 financial crisis. Besides the numerous economic challenges, Obama's administration was marked by increased numbers of illegal immigrations, which angered some Americans.
1. Legacy
Obama is remembered for his dedication to public service. He was instrumental in fighting for racial equality especially in his tenure as Illinois state senator. As president, he is recognized for his support for gay rights by passing the Don't Ask Don't Tell Repeal Act (2010). He also lifted the travel ban issued against HIV-infected immigrants. His concern for human rights and equality was important in achieving the American dream established by the founding fathers. Obama was also responsible for improving the international image of the US which had deteriorated during the Bush administration. For instance, he improved America-Cuba relations becoming the first American president to visit Cuba in 80 years.