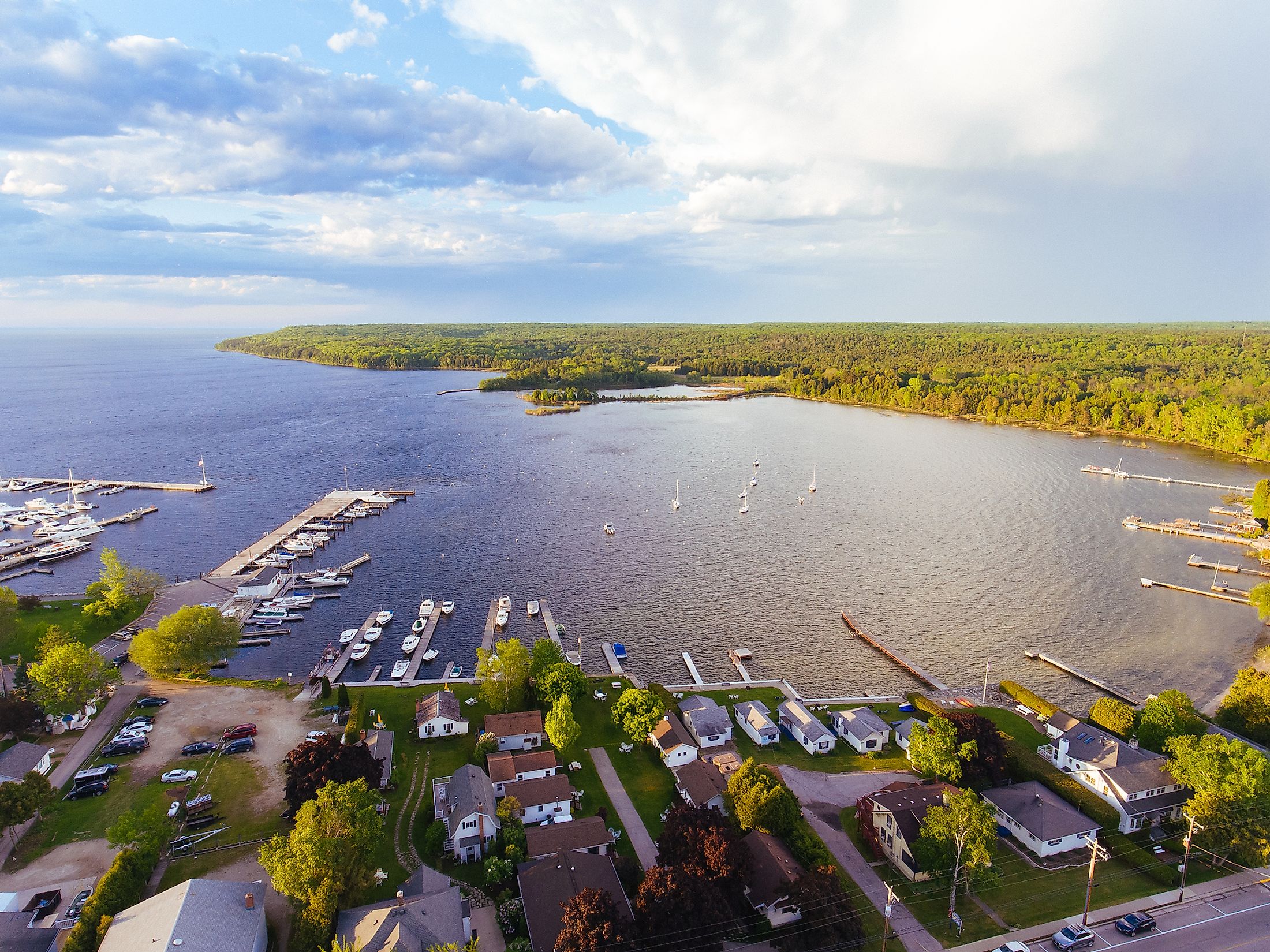 10 Cutest Small Towns In Wisconsin
The 20th most populous state in America, Wisconsin joined the United States Union in 1848 and is famously known as "America's DairyLand." Well known for its cheese production, the historic growth of Wisconsin in the 19th and 20th centuries make it a land rich of several ethnic immigrant groups. Today most of its population of 5 million lives in the major cities like Madison and Milwaukee, but like any place in the world, a closer examination of the small towns reveals a truly unique and charming history. This state that borders two Great Lakes (Michigan and Superior) hosts plenty of special small towns, each with its share of beautiful natural landscapes, detailed history, and memorable sights. Before visiting Wisconsin's major urban centers, do not forget its small-town backbones. Here are 10 of the cutest small towns in the state. 
Cedarburg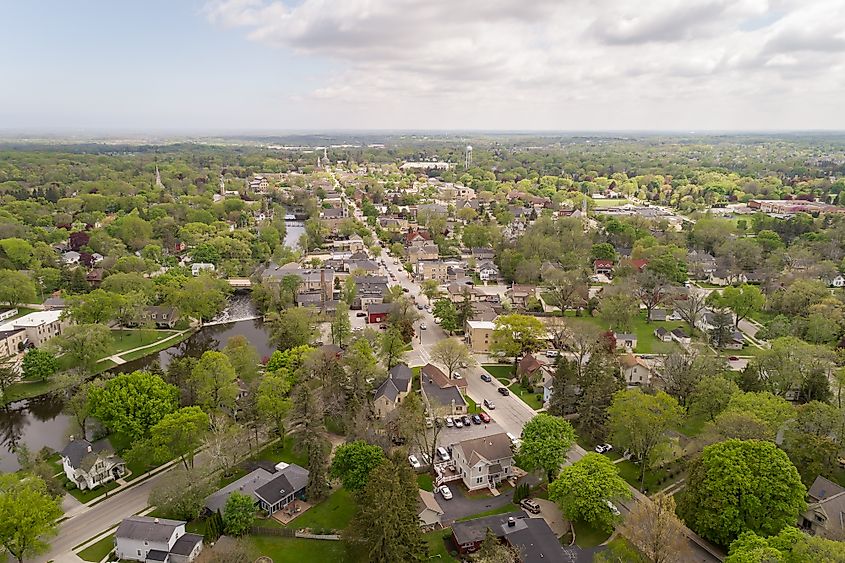 A short 30-minute drive to Milwaukee, Cedarburg is located on the shore of Lake Michigan; once a wool mill town, today, this charming little spot thrives mostly on tourism. Streets lined with 19th-century homes give the area a uniquely antique charm, and tourists can enjoy a variety of historically important sites. Visitors can stop by the Cedar Creek Winery for some fine locally-made Wisconsin wine, walk across the historic Cedarburg Covered Bridge (built in 1876), or ride on the Ozaukee Interurban Trail.  
Fish Creek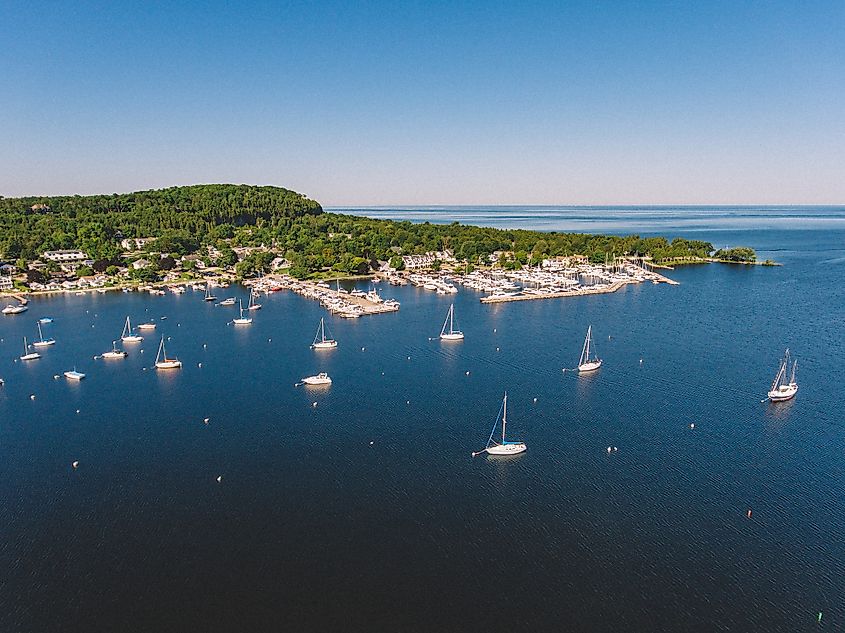 Fish Creek was once a village for fishers, farmers, and loggers, and today offers its visitors all the wonders of comfortable outdoor living. Visitors to Fish Creek can enjoy several outdoor-oriented activities, including hiking, fishing, and boating while taking in all the truly beautiful wild landscapes. A visit to Fish Creek is like going back to a time when life moved slower. For anyone looking to escape the sometimes-hectic big city lifestyle, visiting or perhaps even staying permanently in Fish Creek may just be the right medicine. 
New Glarus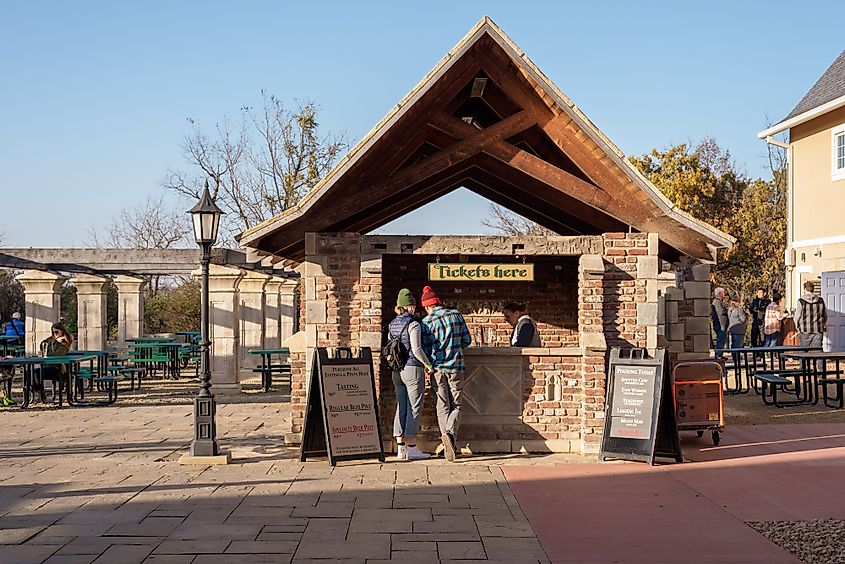 Built by Swiss immigrants in 1845, New Glarus is named for the canton of Glarus and features many prominent examples of Swiss architecture and culture. Set against a stunning rural backdrop, New Glarus truly has a European flavor. Tourists will feel as if they have gone to a Swiss alpine town and can find businesses like bakeries, breweries, and butcher shops all in the style of Europe. Much of the food served at restaurants is also Swiss, making New Glarus truly the closest thing to Switzerland other than the country itself. It is the ideal place to get a sampling of European and Swiss culture without traveling the ocean and purchasing a plane ticket! 
Bayfield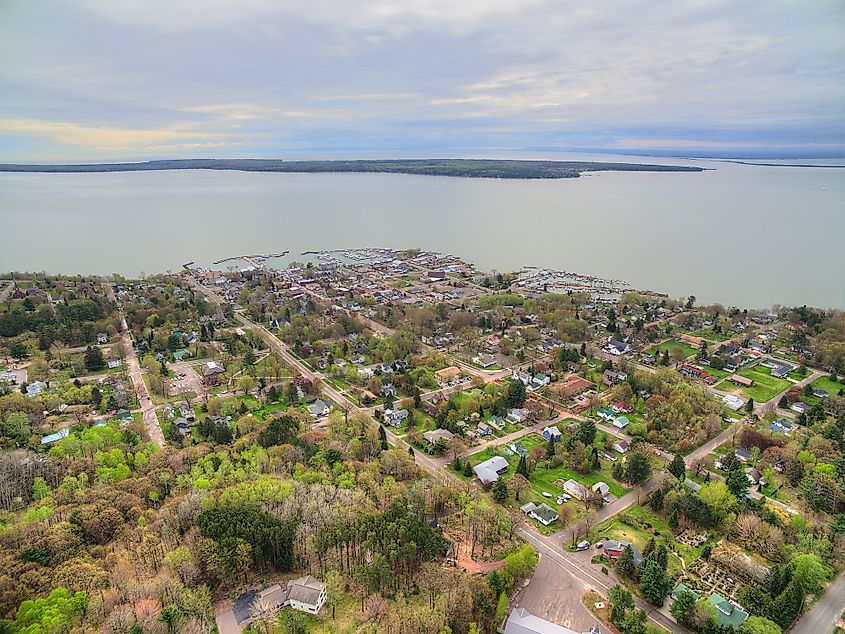 Located near the famed Apostle Islands, Bayfield is the gateway to adventure and stunning nature. Located on the shores of Lake Superior, Bayfield's close access to the Islands offers tourists and residents exciting excursions. Visitors can explore a hidden cave or take a sailboat ride around the Islands and on the Great Lake for a day of activity sure to create many memories. Back in Bayfield itself, one can visit local art galleries that capture the area's scenic surroundings through sculpture and painting. It is a great slice of small-town Americana with a perfect topping of natural beauty. 
Mineral Point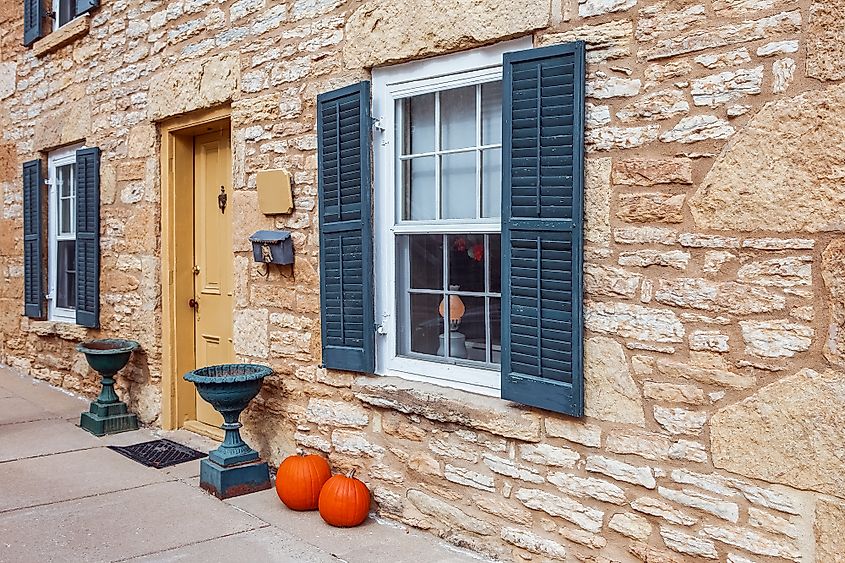 Founded in 1827 as a zinc and lead mining town, Mineral Point is one of Wisconsin's oldest cities. Any tourist in town will surely notice the 19th-century architecture that reflects the locale's unique historical heritage. Among the most popular sites is the First Methodist Church, built in 1834 and the oldest Protestant congregation in Wisconsin.A number of locally-owned galleries and even breweries can be found all across this charming town, where vendors are more than happy to show off their state pride. Visitors can buy some fresh fudge or handmade pottery and take home a piece of early Wisconsin in a town like no other. 
Ephraim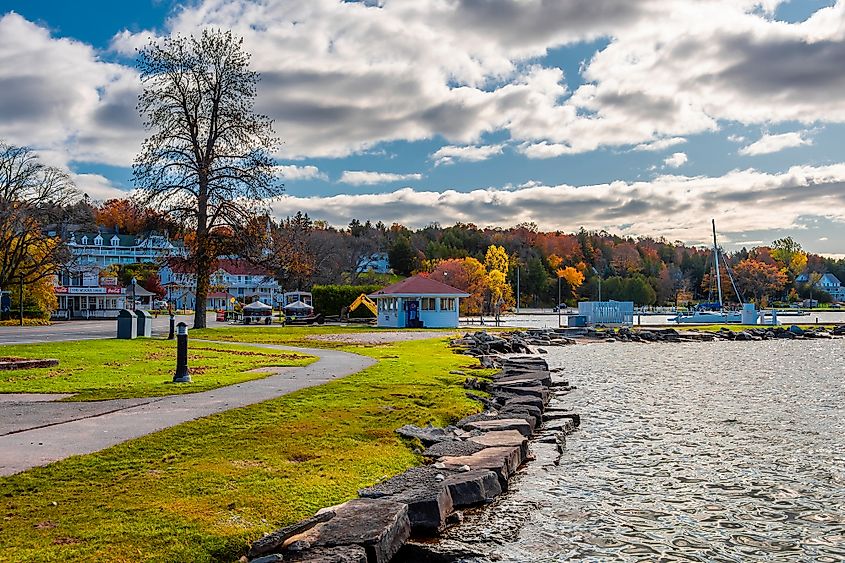 This small community with a population of just under 300 is extremely proud of its immigrant heritage. First settled by Norwegian settlers, the people of Ephraim have preserved over 30 historical buildings in town.From the old Moravian Church to Anderson Dock, a trip to Ephraim is a great stop to further appreciate the impact of European immigration in small-town America. Through numerous available tours, museums, or just a casual stroll through any of the preserved edifices, the little village pride will surely shine through. Add in a beautiful green landscape all around, and visitors will get a wonderful mix of history and nature in this most special of small Wisconsin towns. 
Sturgeon Bay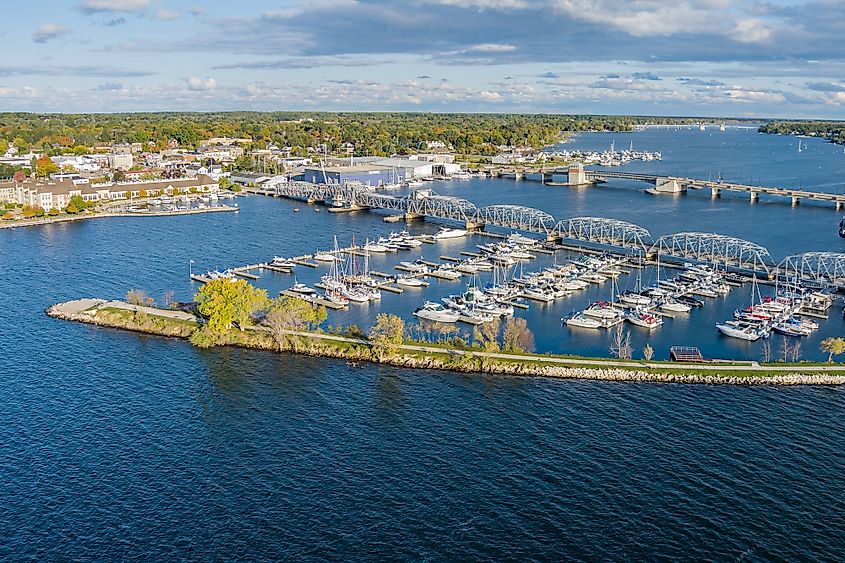 Though it may be tiny, Sturgeon Bay is the largest town in Door County. Surrounded by the waters of Lake Michigan and Green Bay, Sturgeon Bay's identity is deeply rooted in maritime and shipbuilding history.Visit the Maritime Museum, which commemorates Door County's Navy ships and their role in the Second World War, or tour any of the three main lighthouses in town. Then at Michigan Street Bridge, one will see an endless array of tugboats, ships, and other vessels entering and leaving port. It is a rotating kaleidoscope of naval history, past and present.When the day is done, visitors can also enjoy a traditional fish meal at any of the local restaurants. 
Lake Geneva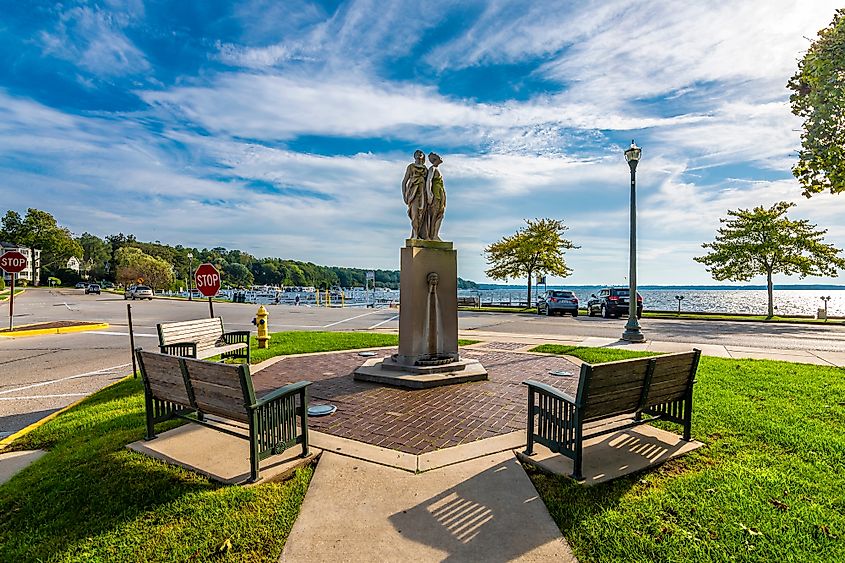 A popular summer destination, Lake Geneva is beautiful year-round. Near both Milwaukee and Chicago (Illinois), the town has become well known as a tourist destination. Whether it is boating, tubing or fishing, a trip out on the water is a must for anyone who stops by Lake Geneva's shores.Back on land, a plethora of little shops, restaurants, and charming streetscapes are ready to greet you, making Lake Geneva an ideal getaway for a few days. It is surely fun for the entire family. 
De Pere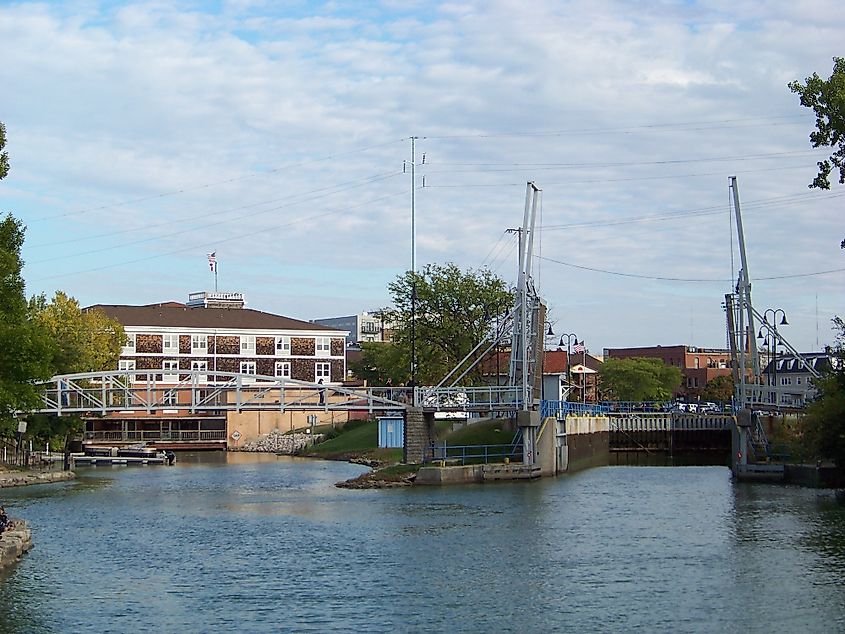 Home to St. Norbert College, a private Catholic institution of higher learning, De Pere is very much the proverbial college town. The site of numerous buildings on the National Register of Historic Places, De Pere is conveniently located just a short ten-minute drive from Green Bay. Although much of local life centers around its small historic district and college life, the town of De Pere is a pleasant day excursion for those in the Green Bay area. Cafes, bars, local history, and plenty of small-town charm make De Pere a delightful place to see firsthand. 
Port Washington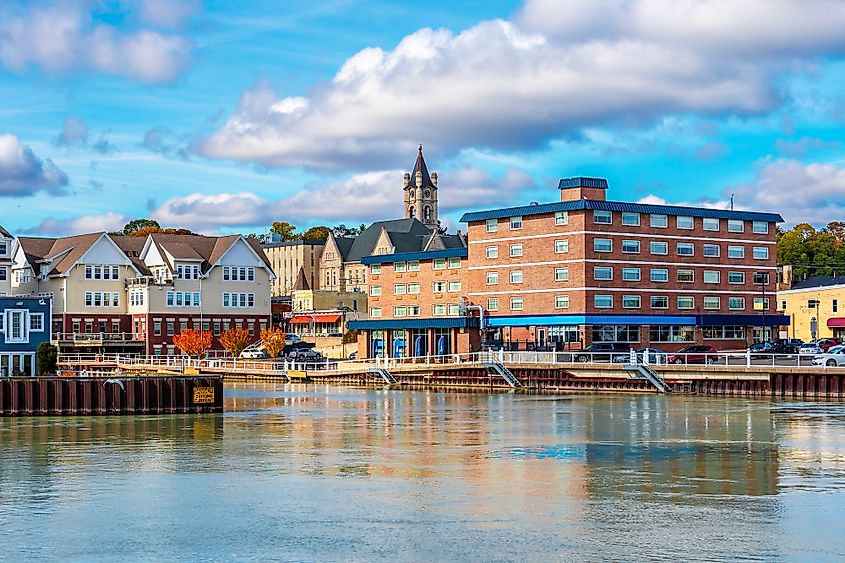 The seat of Ozaukee County, Port Washington, is located on Lake Michigan's western shore and is a suburb of the Milwaukee metropolitan area. As a lake town, visitors can expect plenty of maritime activity when visiting, like boating and fishing, while enjoying open breezes and great vistas. The Pierhead Light is among the central landmarks unmistakable to any passers-by.A quaint town of typical Americana, Port Washington has an assortment of specialty food shops, galleries, and other boutiques that make a casual stroll through town exciting. Away from the big sights and sounds of nearby Milwaukee, Port Washington is a wonderful little escape to enjoy relaxed times and beautiful lake landscapes.