The Most Popular Newspapers In India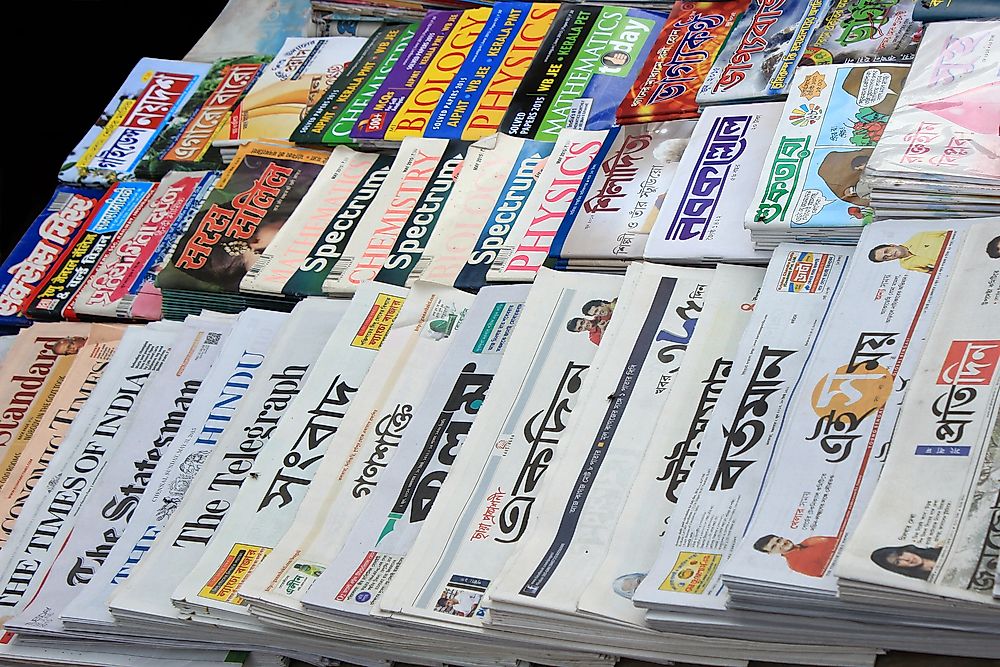 The importance of newspapers as essential tools for dissemination of information in India cannot be overrated. The newspapers have increasingly played a significant role in forming the public opinion over the years. However, the 2008 Global Meltdown and the growth of online media platforms have led to a decline in the circulation of newspapers in India and the global space. The newspapers and the media, in general, have played a significant role in unearthing important stories in India including corruption scandals and human rights violation, and creating awareness about the rights of the citizens. Below are some of the newspapers which have been considered the best in recent years;
1. Dainik Bhaskar
Dainik Bhaskar is a Hindi Daily with a high readership count in India. It is the largest daily circulated paper in the country recording a circulation of 3.8 million newspapers in the first half of 2016. The newspaper is owned by Dainik Bhaskar Group which is also the largest Print Media Company in India. The newspaper has its readers spread across the country, in particular among the Hindi-speaking population. Dainik Bhaskar was first circulated in 1958 in Bhopal and expanded in 1983 with the launching of the Indore edition. Today, the Dainik Bhaskar Group has spread to 14 states and produces 62 editions in four major languages commonly used in India; Hindi, English, Marathi, and Gujarati.
2. Dainik Jagran
Dainik Jagran is the largest read newspaper in India and one of the second-largest selling newspapers in the country reporting a circulation of over 3.6 million newspapers in the first half of 2016. It is also one of the most read newspapers in the world according to the World Association of Newspapers. Dainik Jagran is often considered the most credible newspaper in the country. Dainik Jagran is owned by Jagran Prakashan Limited headquartered in Kanpur. The launching of the newspaper in 1942 coincided with the Indian freedom struggle.
3. Amar Ujala
Amar Ujala is a daily newspaper printed in Hindu-language and has 19 editions. The newspaper had a circulation of about 2.9 million copies in the first half of 2016. Amar Ujala is popular in Hindu heartland of India with the journalism practiced on the newspaper justifying their motto "Josh Sach ka." The Newspaper promotes the interest of the poor through its opinion articles and has always flagged issues of national importance. It also focuses on matters such as career, lifestyle, and entertainment. Amar Ujala is not only a newspaper but also a change agent which focuses on participation in the local rural economy with emphasis on Agriculture. The newspaper publication is headquartered in Noida.
4. The Times of India
The Times of India the main English-language daily in India. It is the oldest English-language newspaper in the country still in circulation. The first edition of The Times of India was published in 1838 and currently has its markets in major cities of India. The daily circulated over 2.7 million copies within the first half of 2016 and is considered one of the most trusted brands in the country. The Times of India is credited for bringing democratization in the field of journalism in India enabling the people to associate with the news
Which Are The Most Popular Newspapers In India?
| Rank | Newspaper | Headquarters | Language | Jan-Jun 2016 Circulation |
| --- | --- | --- | --- | --- |
| 1 | Dainik Bhaskar | Bhopal | Hindi | 3,812,599 |
| 2 | Dainik Jagran | Kanpur | Hindi | 3,632,383 |
| 3 | Amar Ujala | Noida | Hindi | 2,938,173 |
| 4 | The Times of India | Mumbai | English | 2,731,334 |
| 5 | Hindustan | New Delhi | Hindi | 2,399,086 |
| 6 | Malayala Manorama | Kottayam | Malayalam | 2,372,256 |
| 7 | Eenadu | Hyderabad | Telugu | 1,841,276 |
| 8 | Rajasthan Patrika | Jaipur | Hindi | 1,813,756 |
| 9 | Daily Thanthi | Chennai | Tamil | 1,714,743 |
| 10 | Mathrubhumi | Kozhikode | Malayalam | 1,461,881 |