When is International Women's Day?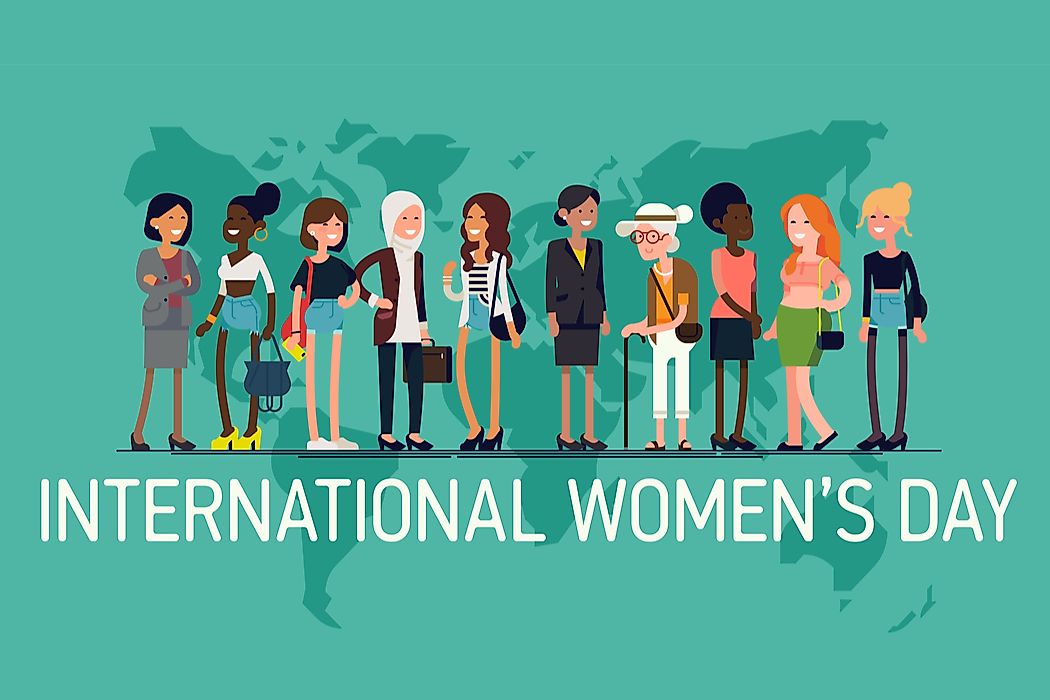 In spite of the progress made on women's right around the world in areas such as education and political participation, the problems that have undermined the rights of women for centuries still remain. Even in developed countries, women are still under attack. In some countries, especially the poorest and conflict-laden, violations of women are so severe that murder is almost a routine. However, the progress made by the women cannot be underscored. Women around the world are assuming the highest political positions. The contributing factors to such progress include recognition, sensitization, and celebration of women's rights. International Women's Day is one of the avenues through which the rights of women have been promoted. International Women's Day is observed annually on March 8 to reflect and celebrate the achievements of women across the globe. 
History of International Women's Day
The first Women's Day was known as National Women's Day and was observed in New York on February 28, 1909. It was suggested by Theresa Malkiel (the first woman to rise to leadership of the Socialist Party) and organized by the Socialist Party of America. Inspired by the American Socialists, Luise Zeits proposed an annual observance of the Women's Day. Her proposal was supported by fellow socialists and Clara Zetkin, a Communist leader. On March 19, 1911, International Women's Day was marked for the first time in Switzerland, Australia, and Denmark. March 19 was chosen because the King of Prussia had committed to introducing vote for women on that day in 1848. In 1914, the IWD was marked on March 8 in Germany with the day dedicated to women's right to vote. Since then, International Women's Day has been observed on March 8 in all countries.
UN Proclamation on International Women's Day
The women's concern was brought to global attention in 1975 by the United Nations when it called for an International Women's Year. In the same year, the first conference to address issues affecting women was convened in Mexico City. In 1977, the UN member states were invited to adopt March 8 as the UN Day for Women's Right and International Peace. The Day was aimed at eliminating any form women's right violation and help women attain full participation in global issues.
Observance and Symbols
Today, IWD is observed in most countries around the world. Although the day is widely ignored in some places, it is actually a public day in countries such as Belarus, Armenia, Moldova, Ukraine, Russia, and Azerbaijan. In these countries, businesses and government offices are closed and various activities are hosted to celebrate womanhood. Various activities such as street marches, conferences, gifting of women, and speeches are conducted to mark this day. These activities are always in line with the year's theme. The 2018 IWD theme was "Time is Now: Rural and urban activists transforming women's lives." The logo for the IWD is white and purple and features the symbol of Venus.