What Is The State Flower of Colorado?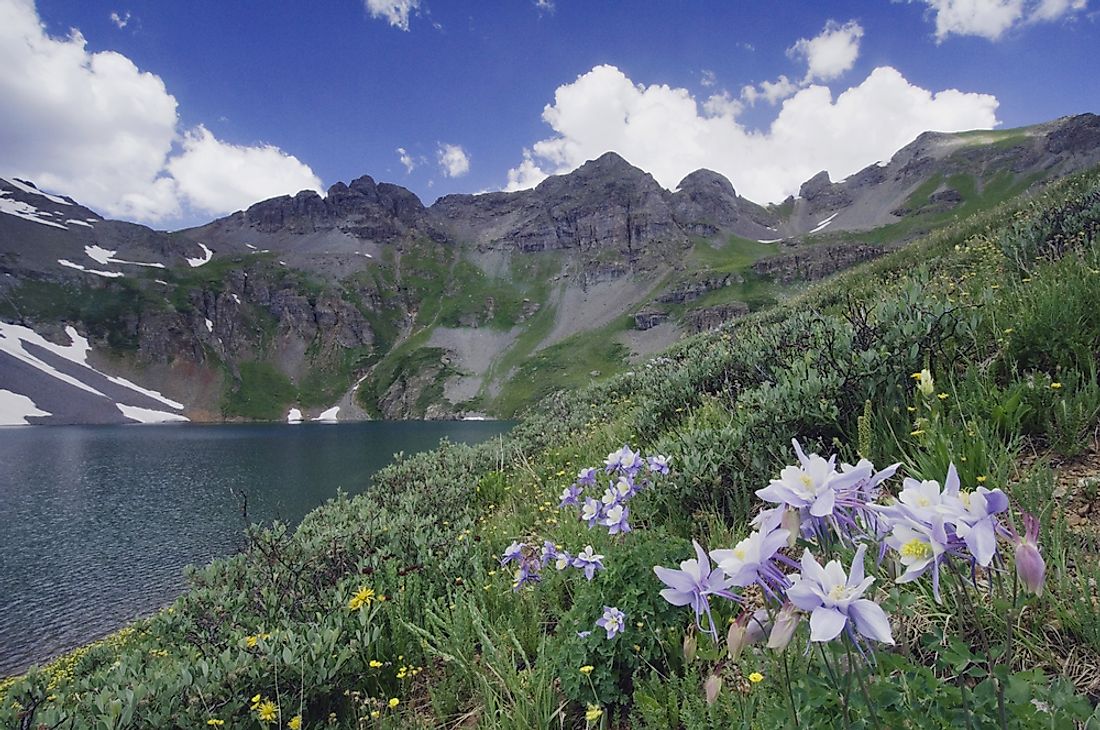 The Rocky Mountains columbine is the official state flower of Colorado. It is also known as the white and lavender columbine. It is a lovely flower with a scented aroma that attracts butterflies, bees, hummingbirds, and other flying animals. There are more than 70 species of the flower in the world of which a third are endemic to North America. Columbine flowers bloom in shades of red, violet, blue, white, and yellow. 
History of the Colorado State Flower
The columbine flower was adopted as the state flower in April 1899 by an act of the General Assembly after it was proposed by school children and seconded by the members of the Assembly. Edwin James discovered the Rocky Mountains columbine in 1820 on Pike's Peak. The state of Colorado specifies the official state flower as the white and lavender rocky mountain columbine with blue-violet spurs and petals, a yellow center, and a white cup. The yellow color represents the gold mining history of the state of Colorado, white symbolizes snow, and blue represents the sky.
Where Do They Grow?
Columbine plants are found in Canada and the United States. Their range extends from the Northwest Territories in the north to Texas and Florida in the south. A variety of species of the columbine plant are cultivated in gardens for landscaping and ornamental purposes. Columbine flowers are easily recognized by the distinctive bell-shaped flowers and the elongated petals.
Conservation of the Flower
The existence of the rocky mountain columbine is threatened by collectors seeking to grow plants in their gardens because it is a beautiful endemic flower. The Colorado General Assembly enacted a law in 1925 prohibiting individuals from collecting plant or flowers in public areas. Uprooting the plant is a criminal offense that attracts a hefty penalty. The law also prohibits individuals from uprooting or collecting any part of the plant from private lands without the consent of the owners. The conservation effort was stepped up in 1915 when the state adopted the song "Where the Columbines Grow" as the official state song.
Facts About the Columbine Flowers
Columbine plants grow from taproots which makes them tolerant to drought and difficult to move once they mature. The plants grow better in light shed but are tolerant to the sun if the daytime temperatures are not too high. The plants grow better in well-drained and enriched garden soils. When planting you should avoid clay soil. The columbine plant can be grown from the seeds, and they bloom from April to July. The columbine plant family cross-pollinate easily and produce a variety of hybrids. Native Americans combined different parts of the plant to produce herbal medicines that treated a wide range of diseases.