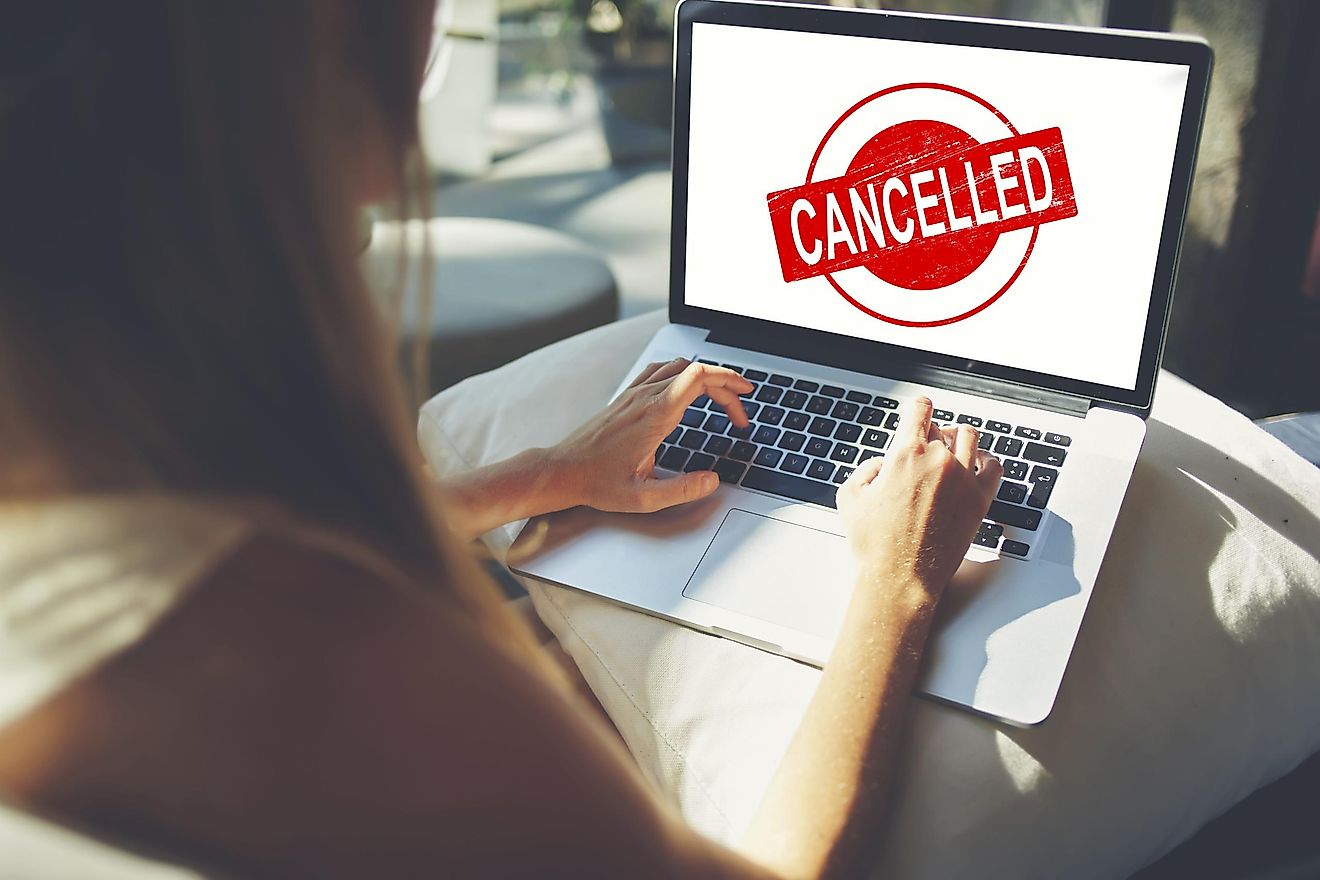 Cancel culture has its roots in Black Twitter.
Harvey Weinstein has been so successfully canceled he is now serving decades in prison.
Roseanne Barr has been canceled due to a racist tweet.
It sounds like a term that refers to all those times you made plans to go to the movies with your friends, and they bailed on you at the last minute. Yes, that phenomenon also deserves to have its label, but "cancel culture" is something entirely different. 
According to Dictionnary.com, the term refers to "the popular practice of withdrawing support for (canceling) public figures and companies after they have done or said something considered objectionable or offensive. Cancel culture is generally discussed as being performed on social media in the form of group shaming."
From where did this term originate, and who has been a victim of it? Social media has played a substantial role in developing the phenomenon, and some of pop culture's most famous characters have taken significant falls because of it. 
History and Use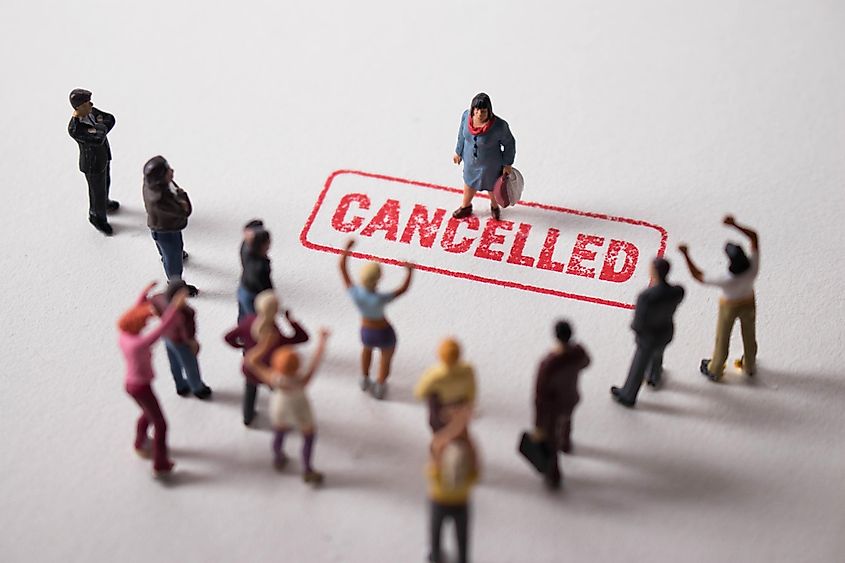 Before we dive into the beginnings of cancel culture, let's discuss the obvious. How can a person be canceled? Shows are canceled, exams are canceled, but a living, breathing person can be dishonored and disrespected, but not indeed canceled.
You may believe that, however, when looking at pop culture today, a public figure certainly can be "canceled". 
Language is ever-changing and evolving, and according to Dictionary.com, the use of cancel as a slang term can be witnessed going back to the 1990s. According to Vox.com, a likely first slang use of "cancel" came to us in the 1991 movie New Jack City. In the film, gangster Nino Brown, played by Wesley Snipes, is acting violently, which upsets his girlfriend. When she then breaks down, Brown reacts negatively, saying, "Cancel that b****. I'll buy another one." 
This was the beginning, and the term continued to gather traction as time went on. About twenty years later, musical artist Lil Wayne referenced New Jack City in his song, "I'm Single". He stated, "Yeah, I'm single / ... had to cancel that b***** like Nino." 
This brought "cancel" back into the limelight. The idea of canceling people might have died out after this revival, however, if it had not been for a single final boost. In VH1's 2014 reality show Love and Hip-Hop: New York Cisco, on-screen personality Rosado breaks up with his partner Diamond Strawberry by telling her bluntly, "you're canceled." No further explanation.
According to reports, it was really from this point on that "to be canceled" took hold in a broader sense. The term grew in popularity on Black Twitter as people used it between friends. 
"Culture" was finally added to "cancel" once the term began to be so widely used that all kinds of popular public figures were publicly shamed and "canceled" by fans (and haters) online.   
To be genuinely canceled, a person is most often called out on social media for doing something deemed to be offensive. The bad advertising is done with the hopes that followers on social media will withdraw their support for the individual being canceled.
Cancellers want people to cease buying any products or services, such as movies, clothing lines, or music, that the canceled person produces and sells. In this way, being publicly "canceled" can have a potentially profound effect on a celebrity's life. 
Misuse and Ineffectiveness
Is cancel culture good? It depends on who you ask. Like many things that take place on the internet, and conversations that inhabit social media, cancel culture may have gone too far. Some people feel cancel culture does not give its victims a second chance, that once a bit of information starts to spread on the internet, whether it is true or not, many are quick to jump on the bandwagon. The realization of someone's wrong-doing is followed by a harsh judgment on those the "canceling" is targeting. 
In addition to this, some feel cancel culture is dismissive.  Those who partake can quickly reject a public figure simply because they do not agree with them or like them. In essence, some feel that, at times, cancel culture does not leave much of a gray area for discussion. 
It is also true that cancel culture sometimes plays out in real life, and that at other times it does not achieve the desired results. For example, the comedian Louis CK has been shamed online for sexual misconduct and assault, yet people still continue to pay to see him perform. In this sense, cancel culture does not always result in a true fall from grace. 
Famous People Who Have Been Canceled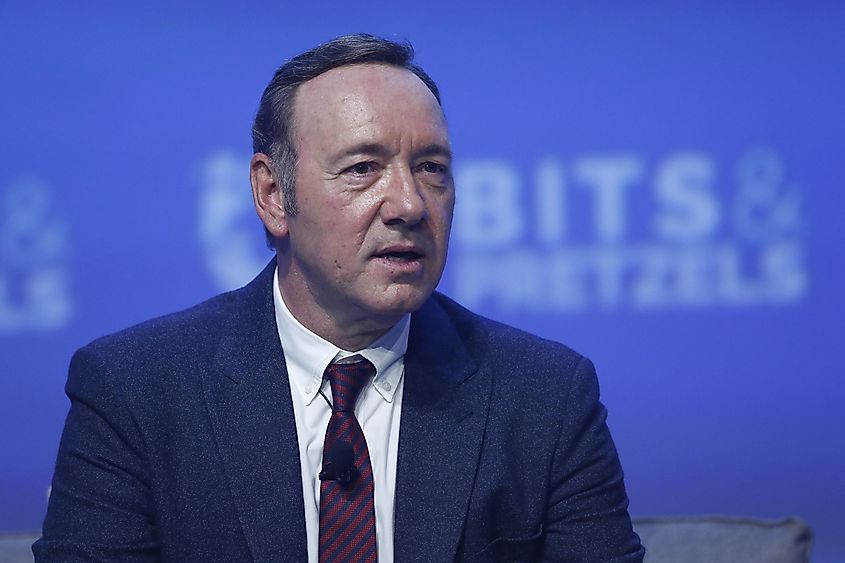 Sometimes cancel culture does work. It played a key role in the #MeToo movement, which is a social justice movement against the sexual assault and sexual harassment of women. 
In calling out predators on social media, people have joined the movement by tweeting their statements and stories with the hashtag #MeToo, to reveal their own experience as a sexual assault survivor. This has shown support for others going through the same type of abuse. 
Famous people who have acted as sexual predators and have been canceled include Harvey Weinstein, (who is now in jail for his actions), as well as R. Kelly, and Kevin Spacey, among many others. Louis CK has been canceled in a way. Still, he also continues to have active fans. 
Celebrities who have been canceled due to allegations of racism and discrimination include but are not limited to Kevin Hart,  Shane Gillis, and Roseanne Barr.  
Cancel culture is a strong phenomenon that has resulted in the voices of the people weighting due to the existence of social media. Some love, others hate it, and it is likely here to stay.