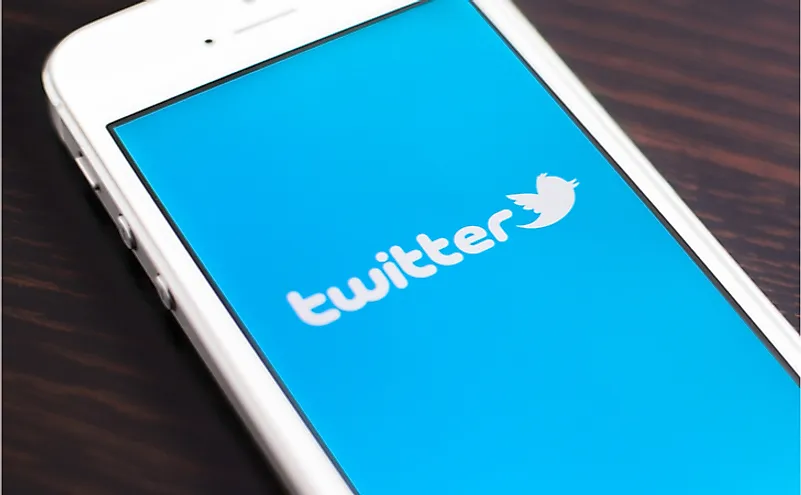 Twitter is a social networking and microblogging service that lets users interact using "tweet" messages. Twitter was established in March 2006 by Evan Williams, Biz Stone, Noah Glass and Jack Dorsey, and launched in July 2006. The service initially supported 140 characters, but in November 2017, the limit was increased to 280 except in Korean, Japanese, and Chinese languages. Registered Twitter users can post, retweet, and like tweets, but unregistered users can only view them. Twitter services are offered through the company's website, short message service, and mobile applications. The number of active users surpassed 100 million in 2012 and 300 million in 2018.
Creation And Early Reaction
The idea of creating Twitter was suggested during a meeting by the board members of podcast company Odeo. Jack Dorsey, then a student at New York University, floated the idea of using a short message to communicate to a group. The original code name "twttr" was inspired by flicker and partly because the domain twitter.com was already registered to a different entity. After a few months, the creators bought the domain Twitter.com. On March 21, 2006, at 9:50 p.m. Jack Dorsey sent out the first Twitter message. Odio employees conducted a trial and in a full version rolled out to the public on July 15, 2006. One month later, the board members of Odio, including Evan Williams, Biz Stone, Dorsey, and several others, established Obvious Corporation that acquired Twitter.com and Odeo.com from the shareholders. In April 2007, the company spun off and traded on its own. Until then, it was not clear what Twitter was; some called it a microblog while others knew it as a social network. A breakthrough came in 2007 during the South by Southwest Interactive conference when Twitter showcased its services, and the number of tweets per day rose to 60,000 from 20,000. On January 22, 2010, the astronaut T. J. Creamer became the first person to post an off-Earth tweet from the International Space Station.
Initial Public Offering
In September 2013, Twitter announced that it intended to float shares in the stock market in a bid to raise US$1 billion. At the time, the service had more than 200 million active subscribers who sent out more than 500 million tweets a day. On November 6, 2013, it began trading on the NYSE at US$26 per share, and at the close of the trading period, the share price had risen to US$44.90, raising the company's valuation to US$31 billion. In September 2016, reports of a looming takeover by either Alphabet, Microsoft, Salesforce.com, Walt Disney, and Verizon raised the share price by 20%. Although the board of directors was open to such a move, no deal was reached, and the takeover plan was shelved.
Current Status
As of October 2019, Twitter was headquartered in San Francisco, California. It has over 320 million subscribers and about 3,900 employees. Omid Kordestani, served as the executive chairman while Jack Dorsey was the chief executive officer. It continues to trade as a public company where interested shareholders can buy or sell shares at will.