US Cities With Teams In All Four Major Sports Leagues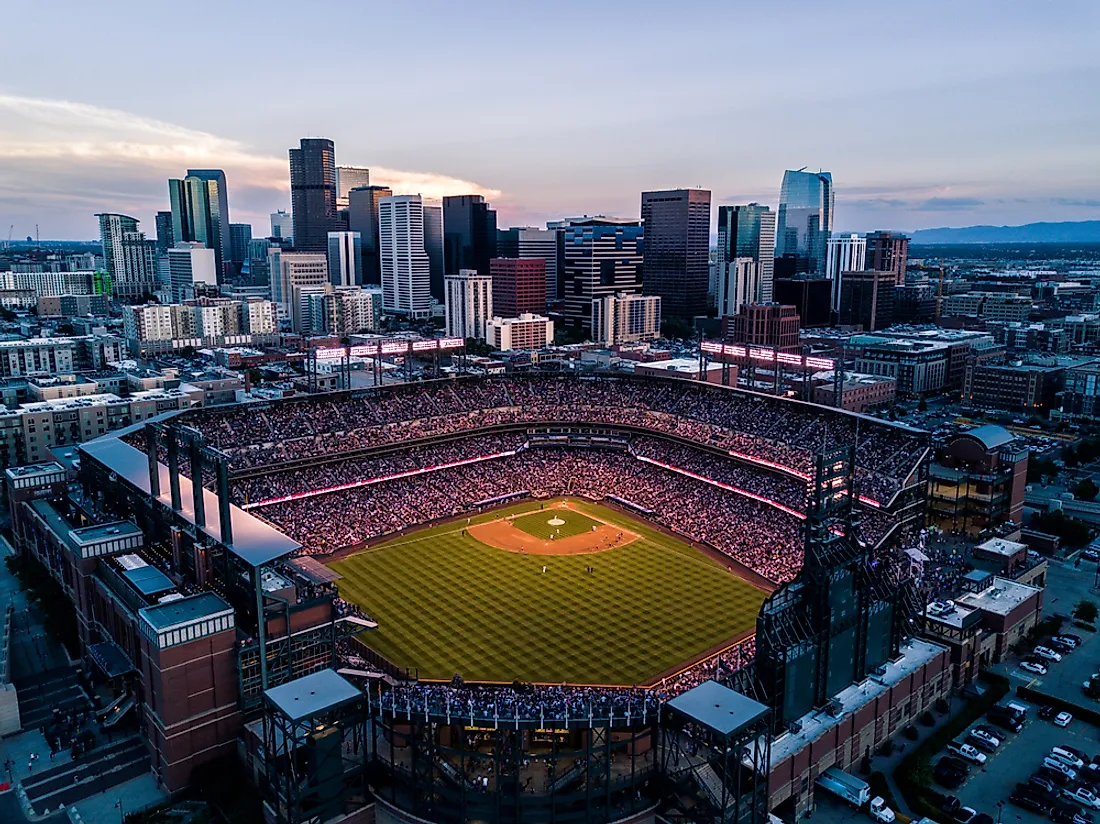 There are four major professional sports leagues in the United States and Canada, which are nicknamed the "Big Four": National Hockey League (NHL); National Football League (NFL); National Basketball Association (NBA); and Major League Baseball (MLB). These Big Four professional sports leagues, along with Spain's La Liga and the English Premier League, are part of the top six wealthiest sports leagues in the world in terms of revenue.
Although not part of the Big Four, Major League Soccer (MLS) is gaining popularity in the United States in terms of both fanbase and the number of teams. Football (American football), hockey, basketball, and baseball were all developed in North America and are now played internationally, with the exception of American football. Each of the Big Four leagues currently has between 30 and 32 teams. Additionally, unlike other professional sports leagues around the world, the Big Four leagues contain the same teams each year, rather than relegating and promoting teams based on win-loss performance records. Instead, the Big Four leagues will expand to include more teams if necessary. Some of the US cities, most of which are located in large metropolitan areas, with teams in each of the Big Four professional sports leagues are highlighted below.
Examples of US Cities With All Four Major Sports Teams
Denver
Of the thirteen cities that have a team in each of the Big Four professional sports leagues, Denver is the least populated metropolitan area. The city is home to the Denver Broncos (NFL), Colorado Rockies (MLB), Colorado Avalanche (NHL), and Denver Nuggets (NBA). Denver has an estimated population of 716,492, which is significantly lower than in other cities on the list. In addition, Denver is located in the state of Colorado, which is the least populous state to be represented in each of the four leagues.
New York and Los Angeles
New York and Los Angeles are the only two cities with more than one team in each of the Big Four professional sports leagues. Both cities are also part of the largest and second largest metropolitan areas in the United States. New York is represented by New York Giants and New York Jets (NFL), New York Mets and New York Yankees (MLB), Brooklyn Nets and New York Knicks (NBA), and New York Islanders and New York Rangers (NHL). Los Angeles is represented by Los Angeles Chargers and Los Angeles Rams (NFL), Los Angeles Angels and Los Angeles Dodgers (MLB), Los Angeles Clippers and Los Angeles Lakers (NBA), and Anaheim Duck and Los Angeles Kings (NHL).
Detroit
Detroit was the second city, after New York, to host teams in each of the Big Four professional sports leagues, once the Detroit Pistons (NBA) moved to the city in 1957. The team was founded in 1941 as the Fort Wayne Zollner Pistons, based in Fort Wayne, Indiana, but was later renamed the Fort Wayne Pistons. After 16 years in Indiana, the team moved to Detroit, Michigan, and became the Detroit Pistons. The city's other Big Four teams are the Detroit Lions (NFL), Detroit Tigers (MLB) and Detroit Red Wings (NHL).
Cities With Teams in Five Professional Leagues
Nine of the thirteen cities with teams in each of the Big Four professional sports leagues also have a team in a fifth professional sports league: Major League Soccer (MLS). Cities that also have a fifth team in the MLS are Boston (New England Revolution), Chicago (Chicago Fire), Dallas-Fort Worth (FC Dallas), Denver (Colorado Rapids), Los Angeles (Los Angeles Galaxy), New York City (New York Red Bulls), Philadelphia (Philadelphia Union), San Francisco (San Jose Earthquakes), Washington, D.C. (D.C. United).
List of US Cities With All Four Major Sports Teams
| City | NFL Football TeaM | MLB Baseball team | NBA Basketball Team | NHL Hockey Team |
| --- | --- | --- | --- | --- |
| Boston | New England Patriots | Boston Red Sox | Boston Celtics | Boston Bruins |
| Chicago | Chicago Bears | Chicago Cubs; Chicago White Sox | Chicago Bulls | Chicago Blackhawks |
| Dallas | Dallas Cowboys | Texas Rangers | Dallas Mavericks | Dallas Stars |
| Denver | Denver Broncos | Colorado Rockies | Denver Nuggets | Colorado Avalanche |
| Detroit | Detroit Lions | Detroit Tigers | Detroit Pistons | Detroit Red Wings |
| Los Angeles | Los Angeles Chargers; Los Angeles Rams | Los Angeles Angels; Los Angeles Dodgers | Los Angeles Clippers; Los Angeles Lakers | Anaheim Ducks; Los Angeles Kings |
| Miami | Miami Dolphins | Miami Marlins | Miami Heat | Florida Panthers |
| Minneapolis | Minnesota Vikings | Minnesota Twins | Minnesota Timberwolves | Minnesota Wild |
| New York | New York Giants; New York Jets | New York Mets; New York Yankees | Brooklyn Nets; New York Knicks | New Jersey Devils; New York Islanders; New York Rangers |
| Philadelphia | Philadelphia Eagles | Philadelphia Phillies | Philadelphia 76ers | Philadelphia Flyers |
| Phoenix | Arizona Cardinals | Arizona Diamondbacks | Phoenix Suns | Arizona Coyotes |
| San Francisco | Oakland Raiders; San Francisco 49ers | Oakland Athletics; San Francisco Giants | Golden State Warriors | San Jose Sharks |
| Washington, D.C. | Washignton Redskins | Washington Nationals | Washington Wizards | Washington Capitals |