Cotton is a plant fiber that grows in shrub plants. The fibers of this soft and fluffy plant are used to manufacture a variety of fabrics and textiles, ranging from lightweight laces to thick-piled velveteen. Cotton fabrics are frequently used for clothing, furnishings and for industrial uses. It is commonly used to make clothes as it is very breathable; it absorbs and releases moistures quickly.
Cotton is grown around the world and is typically harvested by machines but is sometimes picked by hand. Nearly 25 million tonnes of cotton are produced worldwide annually. From August 2019 to July 2020, the global cotton consumption fell by 15 percent as a result of the COVID-19 pandemic. However, according to the US Department of Agriculture, the global cotton consumption from August 2020 to July 2021 is expected to increase by 11.30 percent. The majority of the cotton comes from India, the United States and China – the world's top three cotton producers. Read on below to find out more about the world's highest producers of cotton.
Countries With The Highest Production Of Cotton
1. India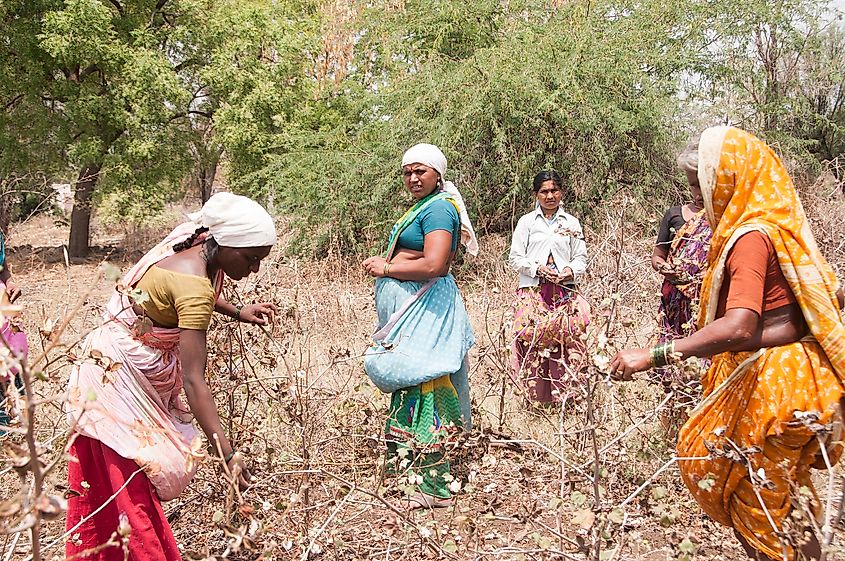 Each year, India produces an average of 5,770 thousand metric tonnes of cotton making it the world's highest producer. Cotton has been used in India for thousands of years and early origins of its use have been traced back to the Indus Valley civilization that lived in the northwestern regions of South Asia. Thanks to its favorable climate, the majority of India's cotton is produced in the zone that covers Maharashtra, Gujarat and Madhya Pradesh.
2. The United States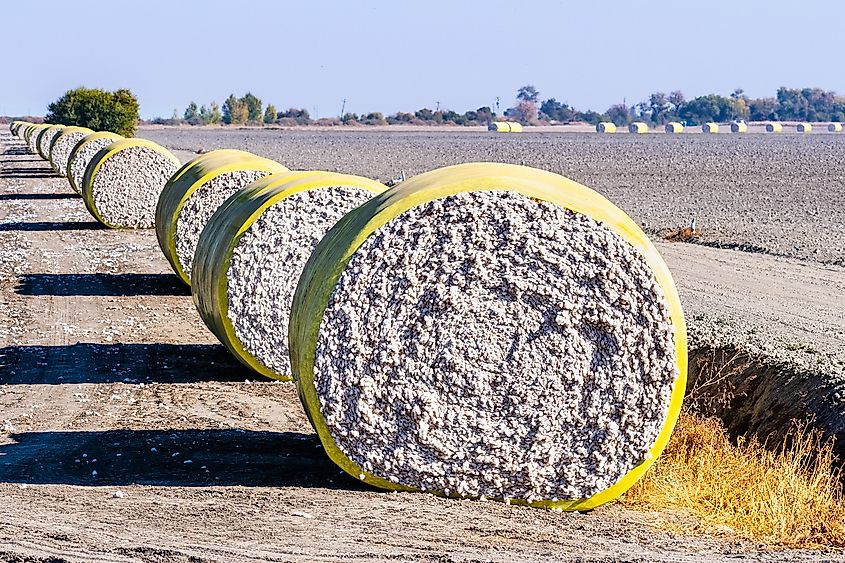 The United States is a key producer and exporter of cotton. It produces 3,999 thousand metric tonnes a year. The crop is mostly grown within the "Cotton Belt", an area that comprises 17 southern states including Virginia, Arizona, Mississippi and Texas. Texas is the United States' largest cotton producer; it accounts for approximately 45 percent of all the country's cotton production. In the United States, three mechanical systems are used to harvest cotton. The harvesting of the crop begins in July in the south of Texas and extends to late November in the states with more northern climates.
3. China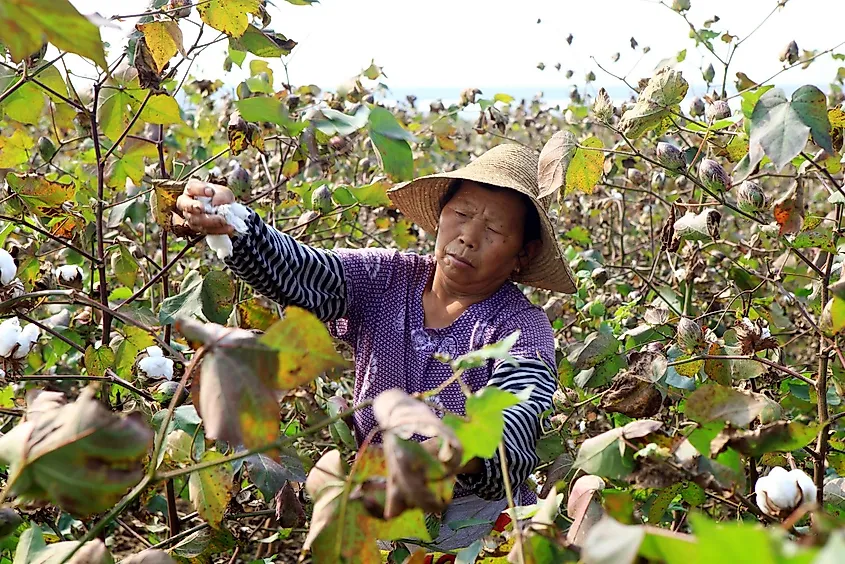 Producing 3,500 thousand metric tonnes a year, China is one of the world's largest cotton producers. China's cotton industry employs 10 million people and in the 24 provinces that produce the plant, 300 million are involved in its production. China grows Bt cotton, a genetically modified crop that is used for commercial production. The crop was introduced in 2002 and has proved to have better pest resistance than non-GM cotton.
4. Brazil
The South American country of Brazil produces 2,787 thousand metric tonnes of cotton per year. The country has an abundance of arable land and periods of regular rainfall, which provide an environment that is ideal for cotton cultivation. Cotton is predominantly grown in the central states of Brazil, but despite its wealth of land and water, a lack of good transport links means the central states provide obstacles when exporting cotton.
5. Pakistan
Pakistan produces 1,655 thousand metric tonnes of cotton each year. The cultivation of cotton occurs along the Indus River; it is estimated that 97% of the river's water goes towards producing crops, including cotton. Genetically modified cotton currently accounts for more than 95 percent of the area under cotton cultivation. In Pakistan, there are approximately 1.7 million people involved in the growing of cotton.
The Future Of Cotton Production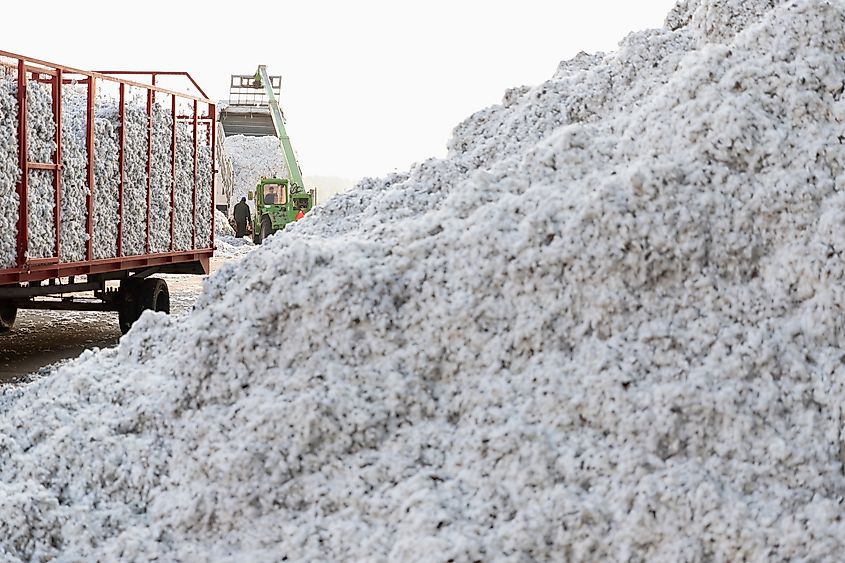 Cotton is used by millions every single day across the world and the demand for cotton is expected to rise over the coming years. This hike in demand has increased the need for sustainable cotton. Ways to produce cotton while caring for the environment are at the forefront of conversations in the drive for sustainability. Conventional cotton production currently accounts for 18 percent of worldwide pesticide use and producers of cotton are being poisoned by heavy pesticide use. More than 100,000 US farmers die each year from cancers related to the chemicals. Sustainable cotton production is the solution to these issues. It reduces the use of hazardous chemicals, uses less water, and reduces poverty for cotton farmers.