Top 10 Goat And Sheep Meat Exporters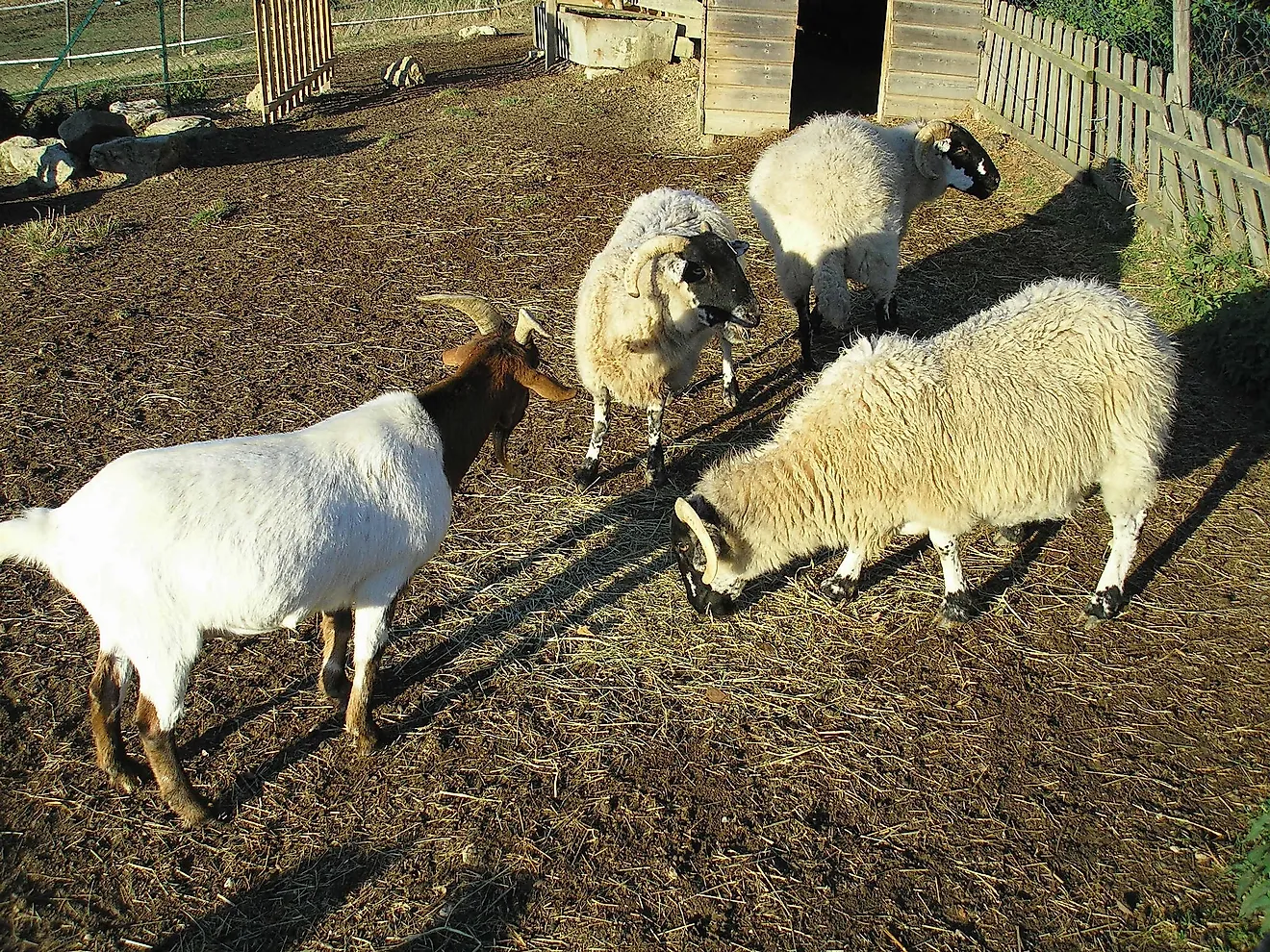 Goat and sheep production produce less meat than cattle. However, ovines and caprines eat less grass than cattle. This fact is visible in acreage requirements with cattle that needs at least an acre of pasture to satisfy just two steers while this same acreage can feed ten goats or sheep. Statistics show that sheep and goat meat production lagged behind by less than 4% of the total meat production in 2012 out of 302 million tons of meat produced that included cattle and pork.
Caprine and Ovine Meat Exporters
Meat packing companies are facilities where meat production is done to facilitate the slaughter, processing, packaging, and distribution of animal meat for human consumption. These meat production methods also produce by-products that are sold as animal food and also other products sold to other industries. Transport trains, container ships, and airplane cargo holds are the usual shipping methods of most meat products around the world. The Kiwis and the Aussies from Oceania combine to produce more than two-thirds of the world's exports of fresh and frozen ovine and caprine meats.
Topping the list is New Zealand with $2,135,691,000 USD worth of sheep and goat meat in 2015. New Zealand processes about 28 million sheep and goat each year of which 90% are value-added products. Second is Australia with $2,126,031,000 USD worth of meat exports. Third is the United Kingdom with $463,379,000 USD worth of meat exports. France accounts for 55% of shipments of these meat exports from the UK. The fourth is Ireland with $248,642,000 USD worth of meat exports. Fifth is Spain with $151,603,000 USD worth of meat exports. Sixth is Netherlands with $135,538,000 USD worth of meat exports. Seventh is India with $128,285,000 USD worth of meat exports. Eighth is Belgium with $110,605,000 USD worth of meat exports. Ninth is Ethiopia with $103,627,000 USD worth of meat exports. The tenth is France with $67,795,000 USD worth of meat exports.
Sheep and Goat Meat Importers
The largest importers of sheep and goat meat are China, USA, France, United Kingdom, Germany, Belgium, Hong Kong SAR, Malaysia, Netherlands, and Italy. Young goat meat is designated as cabrito, adult goat meat is called chevon. Goat meat is popular in many parts of Africa, Asia, Middle-East, Mexico, and the Caribbean. Goat meat is tasty and sweet and prepared as stews, baked, curried, grilled, fried, or barbecued. The other favorite meat is sheep meat that when young lamb meat at a year old is called lamb, meat from lamb older than a year is called hogget while adult sheep meat is called mutton. Although in many Asian countries, sheep and goat meat are both designated as mutton. Sheep and lamb meat are cooked in many ways such as in curry, roasted, steamed, hot pot, haggis, sweetbreads, or kebabs.
Top 10 Goat And Sheep Meat Exporters
| Rank | Country | Export Value of Sheep and Goat Meat in 2015 (USD) |
| --- | --- | --- |
| 1 | New Zealand | $2,135,691,000 |
| 2 | Australia | $2,126,031,000 |
| 3 | United Kingdom | $463,379,000 |
| 4 | Ireland | $248,642,000 |
| 5 | Spain | $151,603,000 |
| 6 | Netherlands | $135,538,000 |
| 7 | India | $128,285,000 |
| 8 | Belgium | $110,605,000 |
| 9 | Ethiopia | $103,627,000 |
| 10 | France | $67,795,000 |