The push and pull factors are terms used when talking about the topic of migration. These factors are what pushes people away from a location and what draws them to move to a new location. These factors deal in combination with each other during the process of migration. By examining these factors we can further explore migrations, and they help us understand them better.
Migrations are an important topic in today's society and are known to still cause problems in many countries all over the world. By examining how these factors work we can better understand people that are migrating. By gaining a better understanding of these people we can create a more comfortable environment for everyone, and avoid many of the problems that plague today's society.
Push Factors
Described as reasons to leave a place, push factors can often be forceful. These factors can demand that people leave a country and move to a different one. These factors give people strong and intense reasons to move. Sometimes it is a threat of violence, and at other times it can be sudden financial insecurity. Whatever it may be, the effects are sudden and can cause a strong feeling of uneasiness.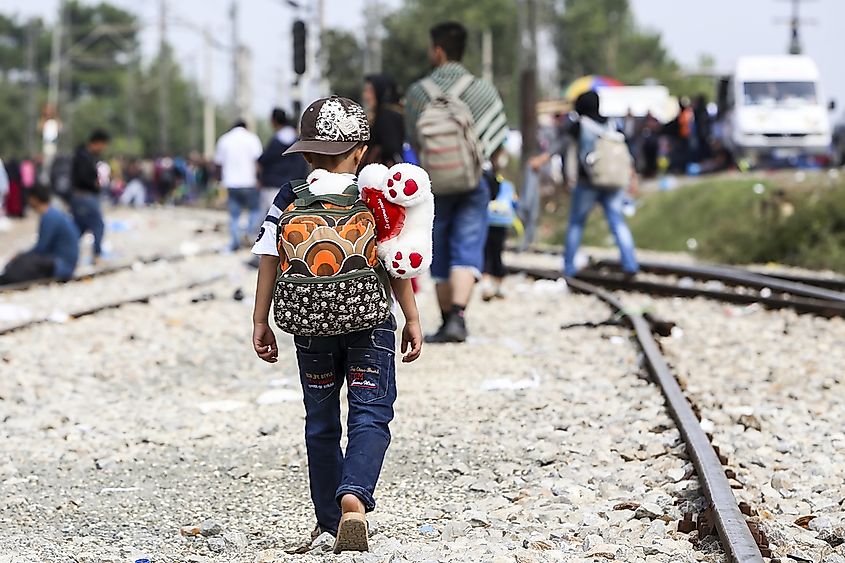 Push factors can be many different things. Basically anything that can force a person or a group of people to consider moving to a different country can be considered a push factor. More often than not these factors are political. People can leave a country because they feel oppressed by the government, or they do not feel safe anymore.
This can happen with minorities in countries where racism is still prevalent. Of course, many other factors can come into play. A standard of living that is way below average, famine, job scarcity, and many other things. People often move to different countries in search of a better job. This often happens in third-world countries with educated people.
Pull Factors
Pull factors are the complete opposite of push factors, as is to be expected. They are the positive aspects of a new country. Pull factors are encouraging, and create a feeling of a better life. Both of these factors work in unison when people are migrating, they are not opposed to each other. Pull factors do however work in a different way than push factors. They are helpful, encouraging, and fill people with hope. Their psychological impact is the opposite of that of the push factors.
Freedom is one of the most common pull factors. It may seem silly to many people reading this, but the promise of freedom can seem like a dream come true to many people. People all over the world feel oppressed in their countries, and moving to a country where they can be free is nothing to laugh at. This is the "magic" of pull factors. They can offer something that is impossible to achieve in the home country of the people that are migrating.
However, despite push and pull factors working together, their combination is even more impactful in cases where the push factors are benign. People that can't find a job are often drawn to a pull factor of a country where it is easier to find jobs in their field of expertise. Not having a job is a big problem, but it seems benign when compared to political or religious persecution. In these cases, the pull factors do not matter that much since people want to move at any price.