Revival Of Religion In Central And Eastern Europe
According to a new survey by the Pew Research Center, religion has reasserted itself in the countries of Central and Eastern Europe in the 21st century, about one-quarter of a century after the collapse of the Soviet Union. Most of these countries were former communist states from the Eastern Bloc where religious freedom was muffled and atheism was promoted by the strict communist regimes that finally ended with the fall of the Iron Curtain. Today, vast majorities in these Central and Eastern European countries identify with a religion and claim to believe in the existence of God.
Major Religions In The Region
Christianity dominates the religious scene in these countries as it did prior to the establishment of communist regimes in the region. Orthodox Christianity and Roman Catholicism are the two most popular denominations of Christianity that are prevalent in the region. 
Orthodox Christianity serves as the religion of the majority in Moldova, Greece, Armenia, Georgia, Serbia, Romania, Ukraine, Bulgaria, Belarus, and Russia. In Moldova, Greece, and Armenia, 92%, 90%, and 89% of the population adhere to this religion respectively.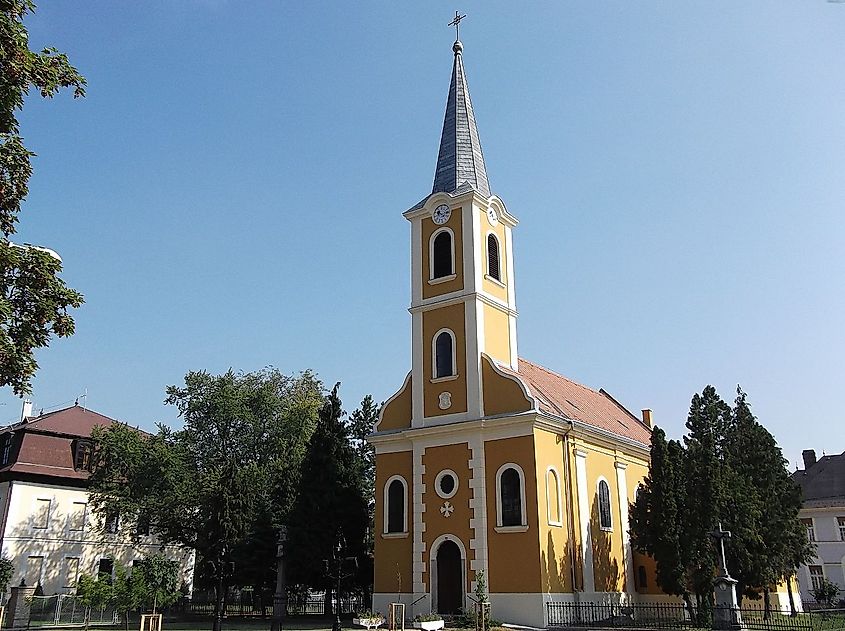 Roman Catholicism is the most popular religion in Poland, Croatia, Lithuania, and Hungary. 87% of Poland's population are Roman Catholics.
Estonia, Bosnia and Herzegovina, and Latvia have a religiously mixed population with Islam being the religion of the majority (52%) in Bosnia and Herzegovina, the only country in the region with a Muslim-majority population.
Interestingly, the Czech Republic has a population where the vast majority (72%) remains religiously unaffiliated.
Secularism In Central And Eastern Europe
The Czech Republic is the most secular country in the region. Nearly two-thirds of the population remain religiously unaffiliated. Only 21% identify as Roman Catholics.
The trend towards secularism has been more prominent in the region's countries with a history of Roman Catholicism as the dominant religion. Most of these countries are located further toward the west and only Lithuania was a member of the USSR among them. 
The countries of Central and Eastern Europe with a history of Orthodox Christianity as the most popular religion have, however, exhibited a greater shift towards religion as an important aspect of individual and national identity. These countries are further toward the east and most were members of the Soviet Union. 
Religious Observation In Central And Eastern Europe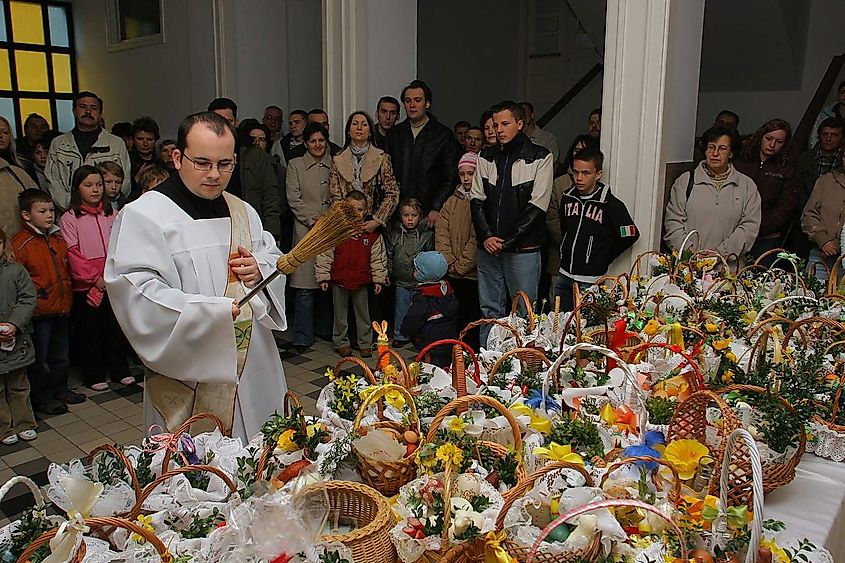 Another interesting observation is that although Catholic nations in this region are more secular, the Catholics residing in these countries observe their religion more stringently than Orthodox Christians. They are more likely than Orthodox Christians to claim that they read and listen to scriptures even when not in Church or attending religous ceremonies, exchange their thoughts on God, and engage in religious practices.
Please note: The three Orthodox majority countries Macedonia, Cyprus, and Mongenegro and the two predominantly Catholic countries of Slovenia and Slovakia were left out of the survey by Pew Research Center. Hence, they have not been mentioned in the table below.