Today, members of Gen Z are some of the most influential people on the planet, from entertainment with Millie Bobby Brown and JoJo Siwa to environmental activism with Greta Thunberg and Autumn Peltier. History textbooks are filled with similar inspiring stories of young people altering the cultural landscape, tackling personal hardships, or challenging the status quo. While many of these people like Anne Frank and Louis Braille are teenagers, there are other stories of children—some as young as three!—who have shaped society in some way. The following is a list of eight such influential individuals.
Wolfgang Amadeus Mozart (1756 – 1791)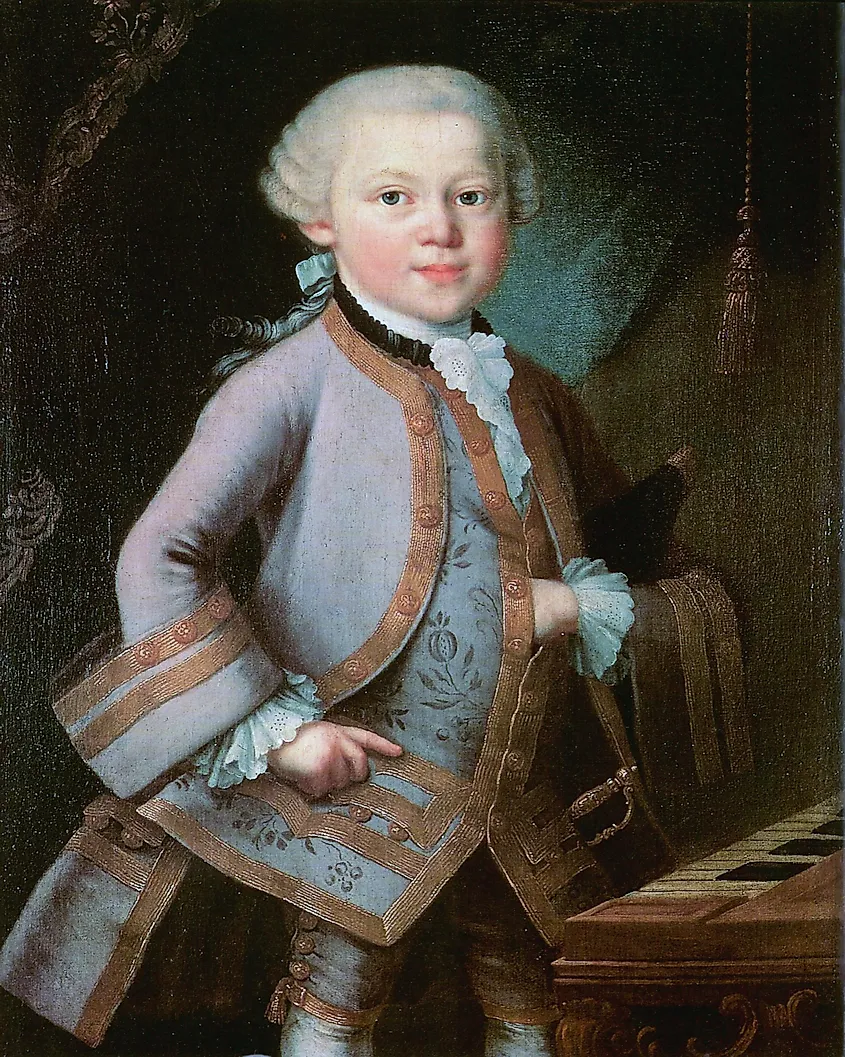 Born in Austria in 1756, Mozart was the son of a successful composer, violinist, and assistant concert master at the Salzburg court. He learned to play the harpsichord—an organ-like instrument—at the age of three and composed his first piece of published music at five. Within the year, he began playing for the public, which included a tour of Europe where audiences were in awe of the young boy's remarkable talent. By the time he was a teenager, Mozart had written several concerts, sonatas, operas, and symphonies, but he would go on to write more than 600 pieces of music before his eventual death at the age of 35. In his own time, he was lauded as one of Europe's best composers, rivalled only by a few. Today, his influence in classical music and pop culture is still very much alive.  
Shirley Temple (1928 – 2014)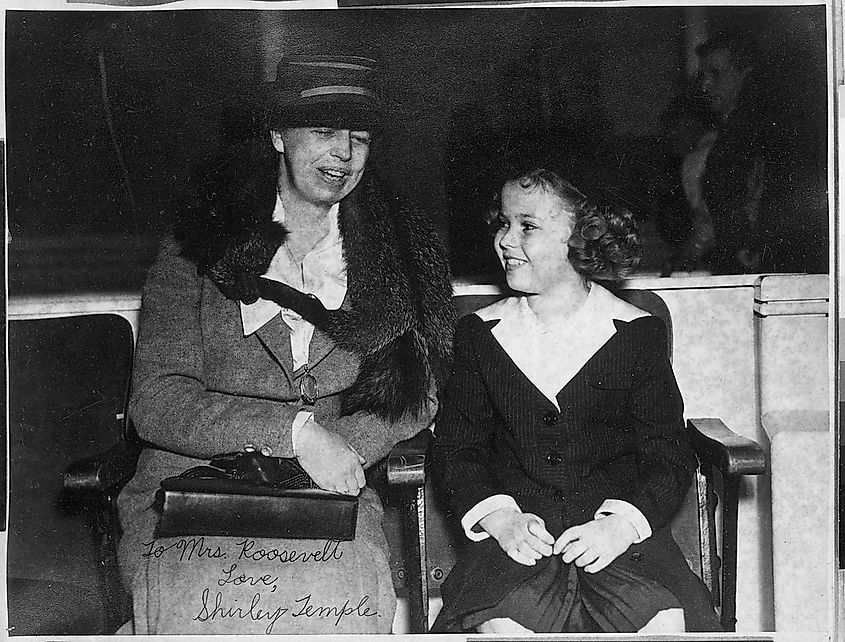 Shirley Temple was a child star during the Great Depression. She received her first acting gig at the age of three and starred in Carolina, her first full-length Hollywood feature film, at six. Her youthfulness and sunny disposition quickly captured the hearts of America and by 1940, she had starred in 43 films, including Bright Eyes for which she won a special Academy Award for "Outstanding Personality." President Franklin D. Roosevelt even dubbed her "Little Miss Miracle" for providing a ray of optimism in a time of such economic hardships. As an adult, Temple switched career paths and entered politics, becoming a US diplomat for the United Nations.  
Ruby Bridges (1954 – Present)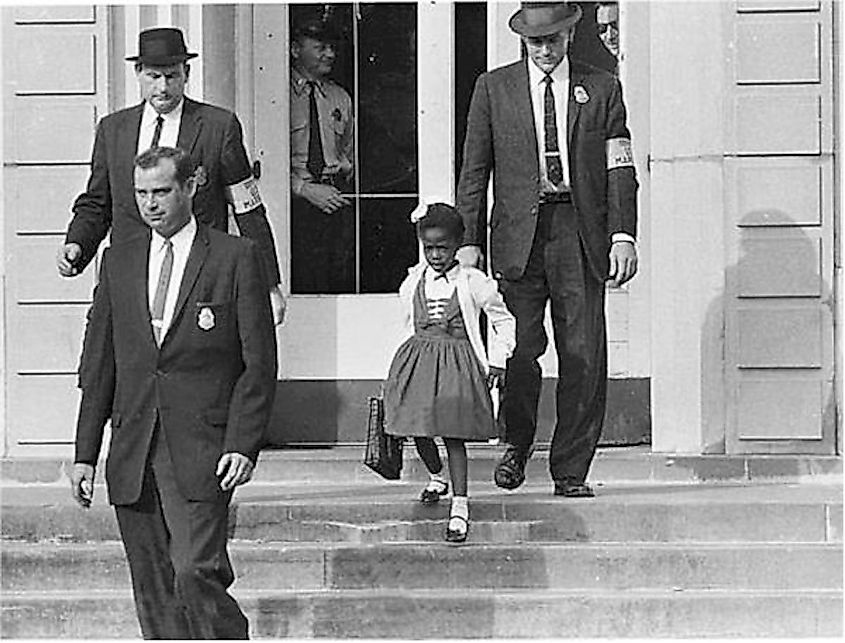 In 1959, Ruby Bridges attended kindergarten in a segregated school in New Orleans, but when Louisiana was ordered to desegregate a year later, she became the first black student to attend the previously all-white William Frantz Elementary School. A tiny and unsuspecting first grader, she faced protests and riots, making it necessary to be accompanied by four federal marshals. Not only would she set a precedent for her four younger siblings and the other black children in her community, she would become an icon of the civil rights movement. Impacted by her childhood, Bridges grew up to become a lifelong activist for racial equality and tolerance.
Hector Pieterson (1964 – 1976)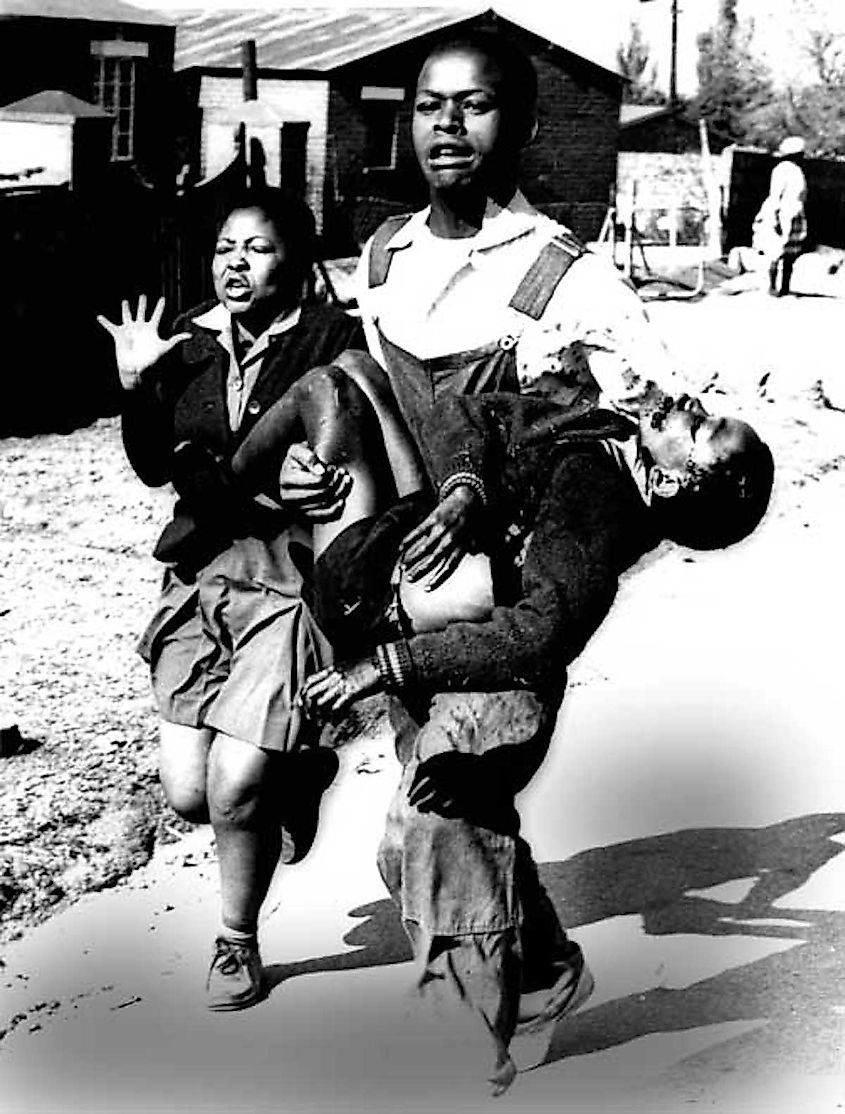 Hector Pieterson was a young black South African boy who was killed during the Soweto uprising. This 1976 student-led protest found its roots in the government's decree that children would no longer be taught school in English, but Afrikaans, the language of their colonial oppressors. The demonstration began with singing and sign waving, but soon tear gas and police filled the streets. Chaos erupted and Pieterson became a quick target when the authorities opened fire. His sister and anti-apartheid activist Mbuyisa Makhubu rushed him to the hospital, but he was already dead. Immortalized by photojournalist Sam Nzima, the iconic photograph of Pieterson being carried away became a powerful symbol of the brutality of the apartheid government and the fight against racial inequality.
Samantha Smith (1872 – 1985)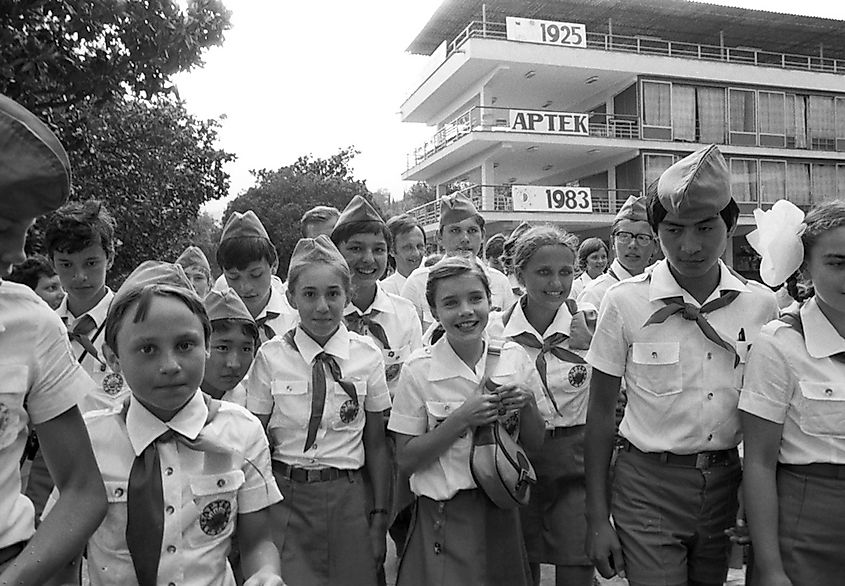 A child of the Cold War, ten-year-old Samantha Smith wrote a letter to Yuri Andropov, General Secretary of the Communist Party of the Soviet Union, suggesting that Russia and America put aside their differences and co-exist peacefully. Touched by her words, Andropov invited Smith and her family to visit the Soviet Union, which garnered a lot of international interest and earned her the role of "America's Youngest Ambassador." Following her visit, Smith reported back noting that Russians do not seem much different than Americans. She pursued a career in acting before she was involved in a fatal plane crash in 1985. She was only thirteen. Despite her short life, she made a huge impact easing Cold War tensions. In addition to her letter being published in the Russian newspaper Pravda, a monument was built in her honor in Moscow.
Iqbal Masih (1983 – 1995)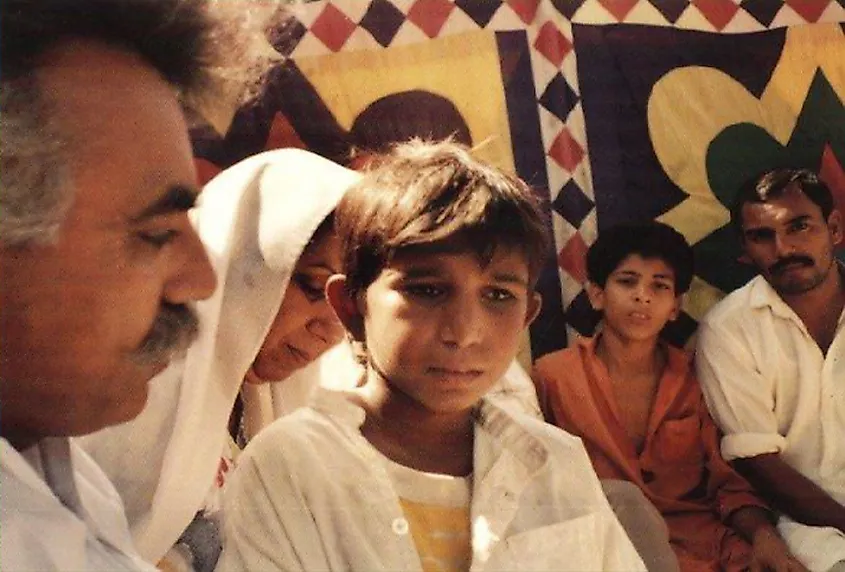 Iqbal Masih was only four-years-old when his father sold him as child labor in order to get a loan for his eldest son's wedding. Masih worked in a Pakistani carpet factory for twelve hours a day. At the age of ten, he managed to escape and began campaigning against the use of child labor and for the right for children to receive an education. His personal crusade took him all over the globe. In total, he helped over 3,000 children escape bondage before he was assassinated by the carpet mafia at the age of twelve.  
Nkosi Johnson (1989 – 2001)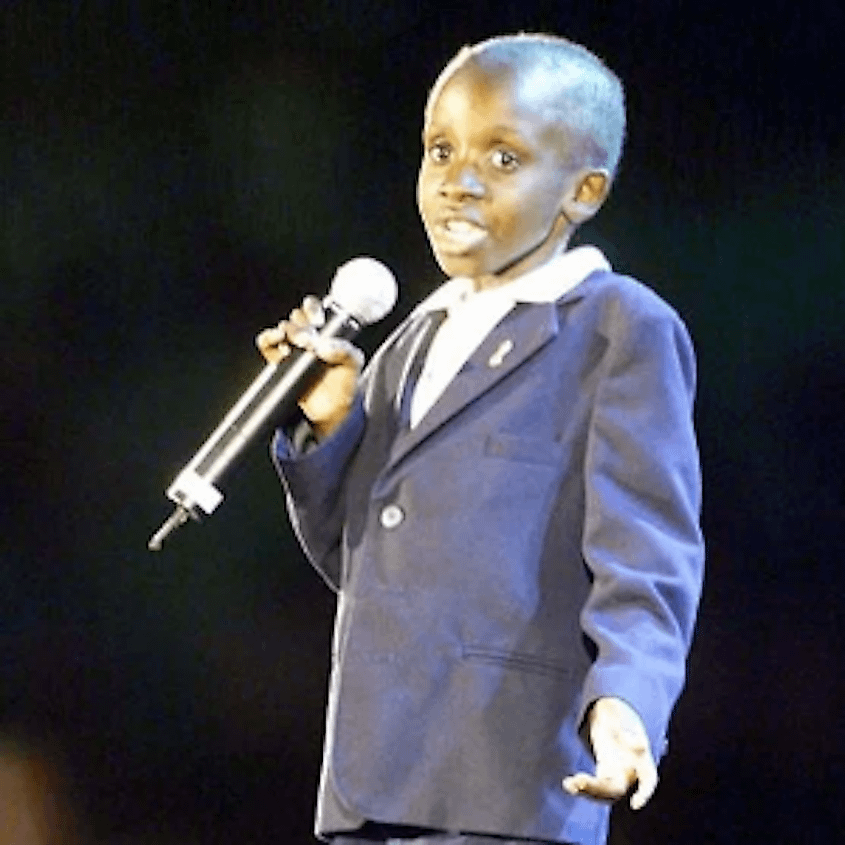 South African Nkosi Johnson—originally Xolani Nkosi—was born HIV-positive, something he inherited from his parents. Once his birth mother grew too weak to care for him, and never having met his father, he was legally adopted by Gail Johnson, a Johannesburg Public Relations practitioner. His story caught the attention of the media when his local public school refused to admit him because of his condition. Before long, Johnson became the poster child for the HIV crisis in Africa. He traveled the world, telling his story wherever he could, encouraging other victims to speak out. He even had the honor of being the keynote speaker at the 13th International AIDS Conference in 2000 when he was only 11-years-old. With the help of his adopted mother, he founded Nkosi's Haven, a safe refuge for HIV-positive mothers and their children. He died in 2001 as the longest-surviving HIV-positive born child. In 2005, he was posthumously awarded the International Children's Peace Prize.
Alexandra Scott (1996 – 2004)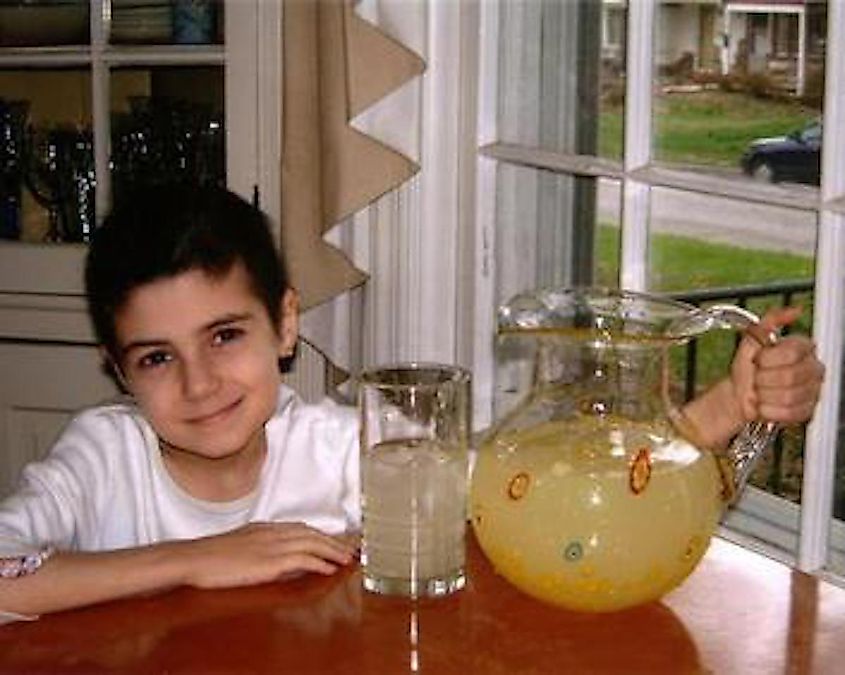 Alexandra Scott had not even celebrated her first birthday when she was diagnosed with neuroblastoma, a form of pediatric cancer. After receiving a stem cell transplant at the age of four, she grew determined to raise money for other children going through the same thing. Her solution was very true to her age: a lemonade stand. Operating out of her front yard, Scott and her brother raised $2,000. This became an annual event, growing in popularity and supported by others who were inspired by her story to start their own lemonade stands. Collectively, they raised over $1 million before Scott lost her own battle to cancer in 2004. She was eight. Her family carries on her legacy through Alex's Lemonade Stand Foundation, which to date has raised over $150 million.