Countries With the Highest Cancer Rates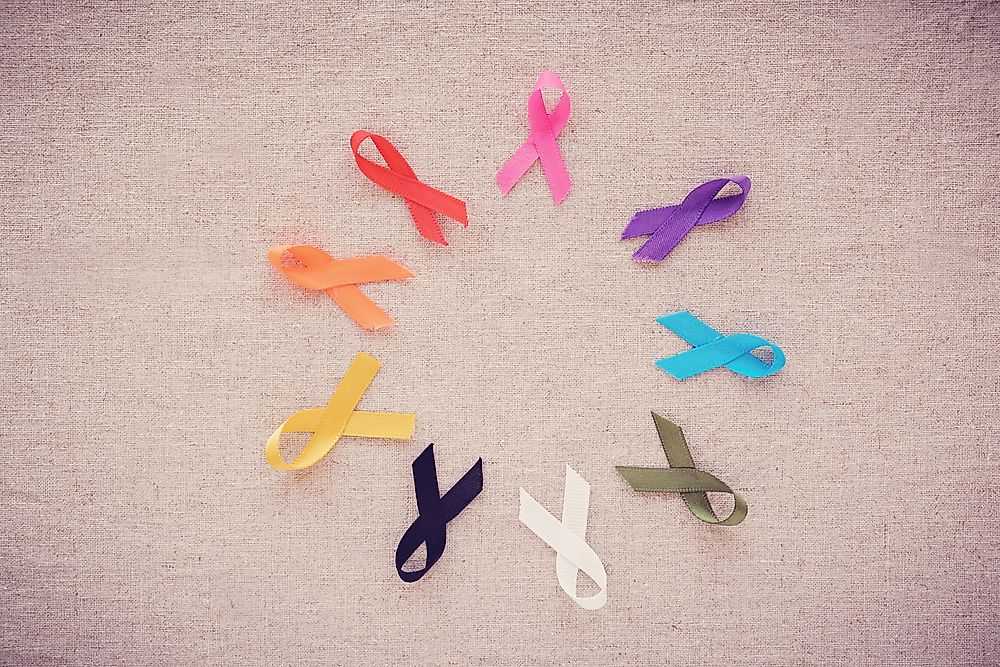 Cancer involves the abnormal cell growth which originates at particular tissues and organs of the body and metastasizes to various other body parts, ultimately resulting in organ failure and death. Treatment of cancer is possible in the early stages, but if diagnosed in the late stages, recovery of the patient is rare. Exposure to carcinogens like those present in tobacco smoke, carcinogens in food, exposure to radiation including long-term exposure to sunlight, genetic factors, some viral infections, etc., might result in cancer. The most common types of cancer reported are cervical cancer, breast cancer, anal cancer, kidney cancer, bladder cancer, etc.
Countries With the Highest Rates of Cancer
Australia
Australia has the highest cancer rate in the world, with 468 cases per 100,000 people. Australia has one of the highest rates of prostate cancer, melanoma cancer, and breast cancer in the world. Here, one out of two males and one out of three females are predicted to develop this deadly disease by the age of 85.
New Zealand
New Zealand, similarly, has a very high cancer rate, with 438.1 cases per 100,000 people. The most common types of cancer in New Zealand is malignant skin melanoma. Cancer is among the top causes of death in the country. 
Ireland
Third on the list is Ireland, with 373.1 cases per 100,000. One of the possible explanations for higher than average cancer rates in Ireland is the greying of the population, i.e., the aging of the general population. 
Hungary
In Hungary, there are 368.1 cases of cancer per every 100,000 people. In this Central European country, the most common type of cancer is lung cancer. 
The United States
The United States has the world's fifth highest cancer rate. In the US every year, there are around 352.2 cases per 100,000 people. The most common type of cancer in the US is lung cancer, followed by prostate cancer and colorectal cancer. The state with the highest cancer rate is Kentucky. 
The Steadily Increasing Numbers
There are almost 15 million cases of cancer reported each year, and the death rate has increased to around 15% in the present time in the developed nations. In the developed countries, availability of sophisticated diagnostic procedures, infrastructure, and funds, allows the efficient detection of cancer among the population of these countries. The data records are also well maintained by the medical institutions and better healthcare facilities for the cancer patients are available. The comparatively lower rates of cancer in the developing world could be related to the low rates of cancer diagnosis in the population and lack of sufficient records related to this disease.
Countries With The Highest Rates Of Cancer
| Rank | Country | Cancer Rate (Per 100,000 People) |
| --- | --- | --- |
| 1 | Australia | 468.00 |
| 2 | New Zealand | 438.10 |
| 3 | Ireland | 373.70 |
| 4 | Hungary | 368.10 |
| 5 | US | 352.20 |
| 6 | Belgium | 345.80 |
| 7 | France (metropolitan) | 344.10 |
| 8 | Denmark | 340.40 |
| 9 | Norway | 337.80 |
| 10 | Netherlands | 334.10 |