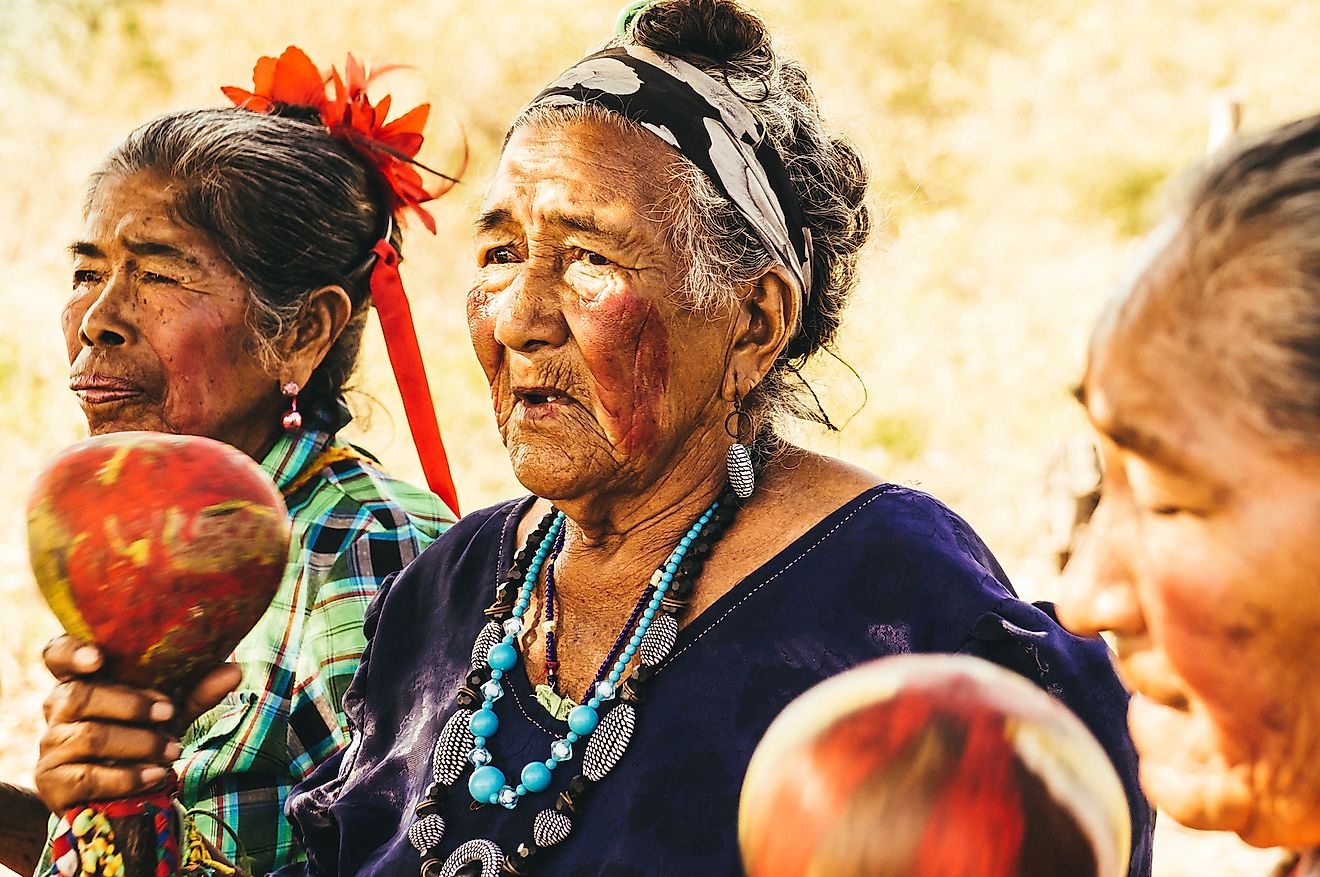 Traditional barbecue of Paraguay is called Asado and is a popular social event.
Rebozo, a traditional shawl, is worn by rural women over a simple skirt and blouse or dress.
Oral literature in Paraguay has a long history.
Guarania and Paraguayan polka are the folkloric traditional music of the country.
Football and basketball are the most popular sports in Paraguay.
The South American country of Paraguay, one of the two landlocked nations in the continent, is home to a population of 7,025,763 individuals. Paraguay has a rich and vibrant culture that is a blend of native Amerindian and Spanish cultures.
7. Ethnicity, Language, and Religion in Paraguay
A vast majority (95%) of Paraguay's population comprises of mestizos (mixed Amerindian and Spanish peoples). Spanish and Guarani are the official languages of the country. 89.6% of the population practice Roman Catholicism.
6. The Cuisine Of Paraguay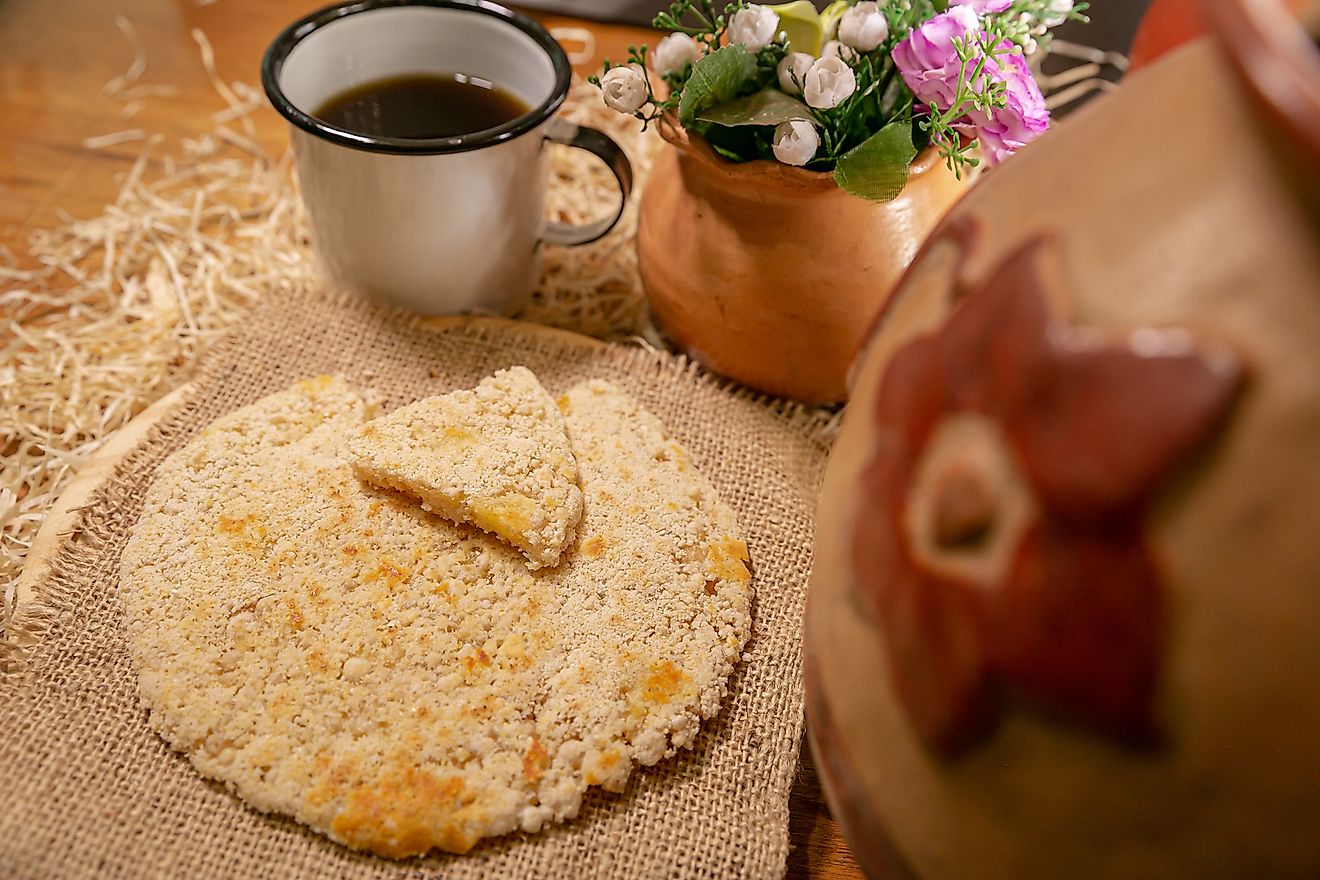 Vegetables, meat, maize, fish, cheese, corn, milk, cassava, etc., are common food products used in Paraguayan cuisine. Traditional barbecue of the country is called Asado and is a popular social event. Cassava, egg, and cheese are used to make chipa (a type of cake). Lampreado is a delicious fried cake made with cassava flour. Mbejú is the staple food of the diet. It is basically a starch cake that is served with vegetables, meat, or fish. Pira caldo (a fish soup), milanesa (a breaded meat cutlet), soyo (a thick meat soup flavored with spices), vori vori (a thick, yellow soup with little balls of cheese, corn flour and cornmeal), etc., are some common dishes of the Paraguayan cuisine. Terere is the country's national drink. Beer, wine, soft drinks, and fruit juices are other beverages consumed in the country.
5. Clothing In Paraguay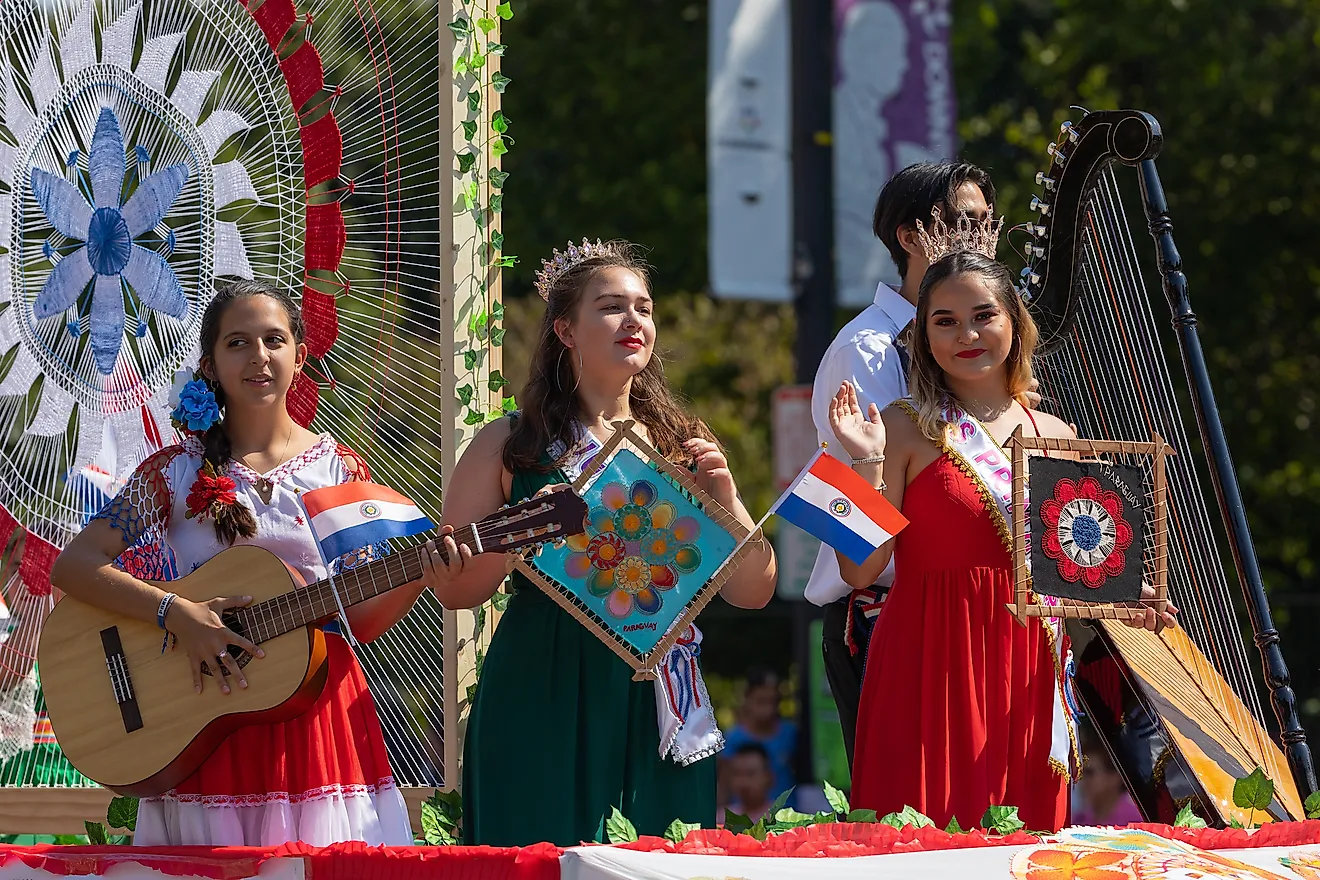 In the urban areas of Paraguay, modern, Western-style clothing is primarily worn. However, traditional garments are often adorned in rural areas. Rebozo, a traditional shawl, is worn by rural women over a simple skirt and blouse or dress. Dresses with Ninduti lacework are worn on special occasions by Paraguayan women. Bomachas which are loose trousers is worn by men with a shirt or jacket. A neck scarf and a poncho are also worn by men.
4. Literature, Art, And Craft In Paraguay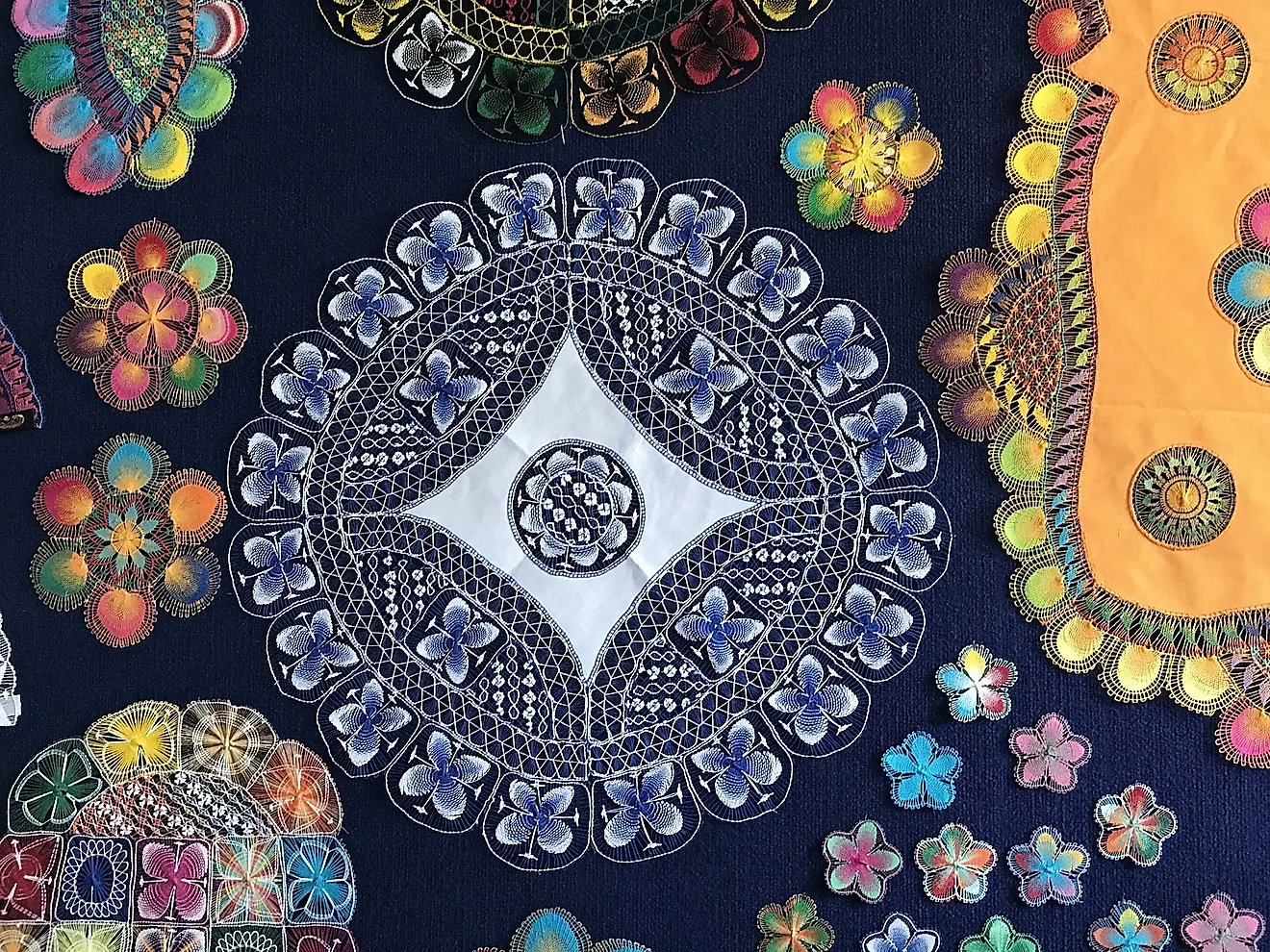 For a long period of time, written literature in Paraguay was restricted due to widespread poverty and low literacy levels. Also, the period of Stroessner's dictatorship suppressed the activities of free-thinking writers and poets. However, Paraguay does have an active literary tradition with most of the works being written in Spanish. Oral literature in Paraguay, however, has a long history. Folktales and legends have been passed down through generations by word of mouth.
The folk art scene of the country is very rich. Some of the most famous folk art forms from the country include embroidery, clay work, ceramic work, silver filigree jewelry production, spider web-like lace production, etc.
3. Music And Dance In Paraguay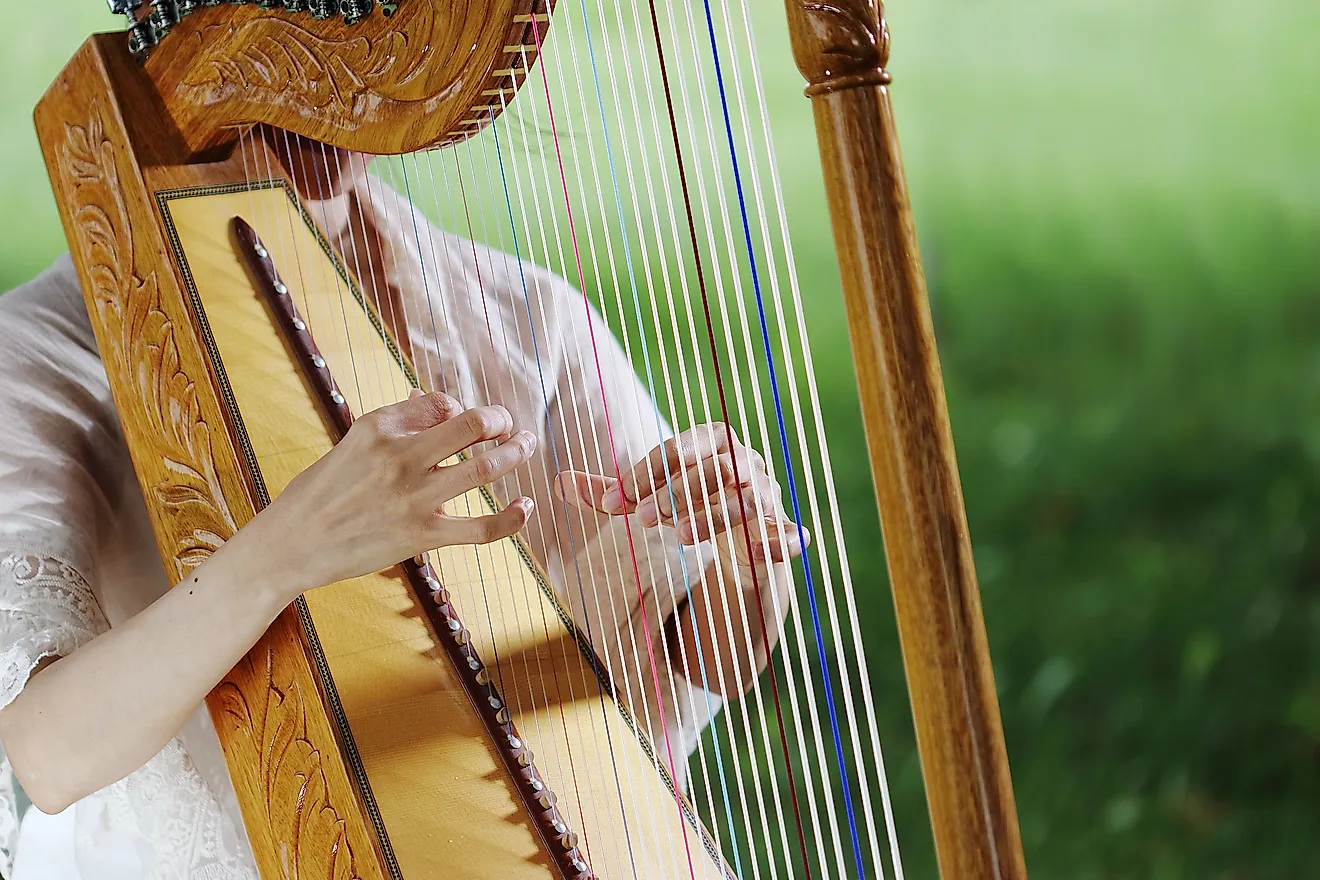 Guarania and Paraguayan polka are the folkloric traditional music of the country. The latter was introduced in the country in 1858 and is of Czech origin. The modern rhythms of pop, rock, protest song, jazz, reggae, electronic music, blues music, and others have a growing scene in the country.
2. Sports In Paraguay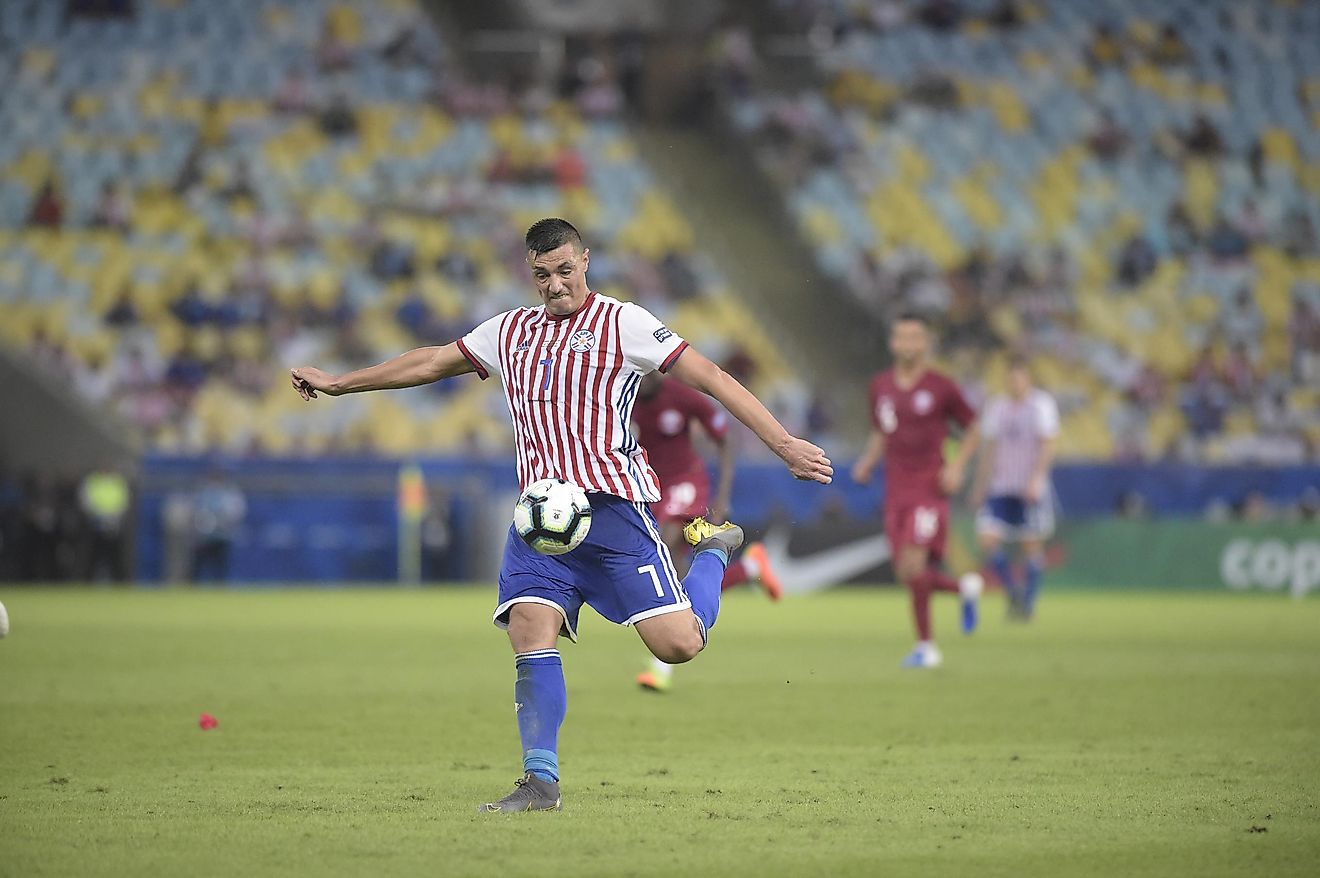 Football and basketball are the most popular sports in Paraguay. A variety of other sports like futsal, swimming, tennis, volleyball, chess, golf, rowing, etc., are also played in the nation. William Paats, a Dutch sports instructor, first introduced football in Paraguay. Today, the game is played throughout the nation. The national football team of the country has participated in eight World Cups and also earned a silver medal at the 2004 Olympic Games. The national basketball team of Paraguay has also performed well and come second-place in the 1955 and 1960 South American Basketball Championship. The country has also performed well in the fields of rugby, tennis, and volleyball.
1. Life In The Paraguayan Society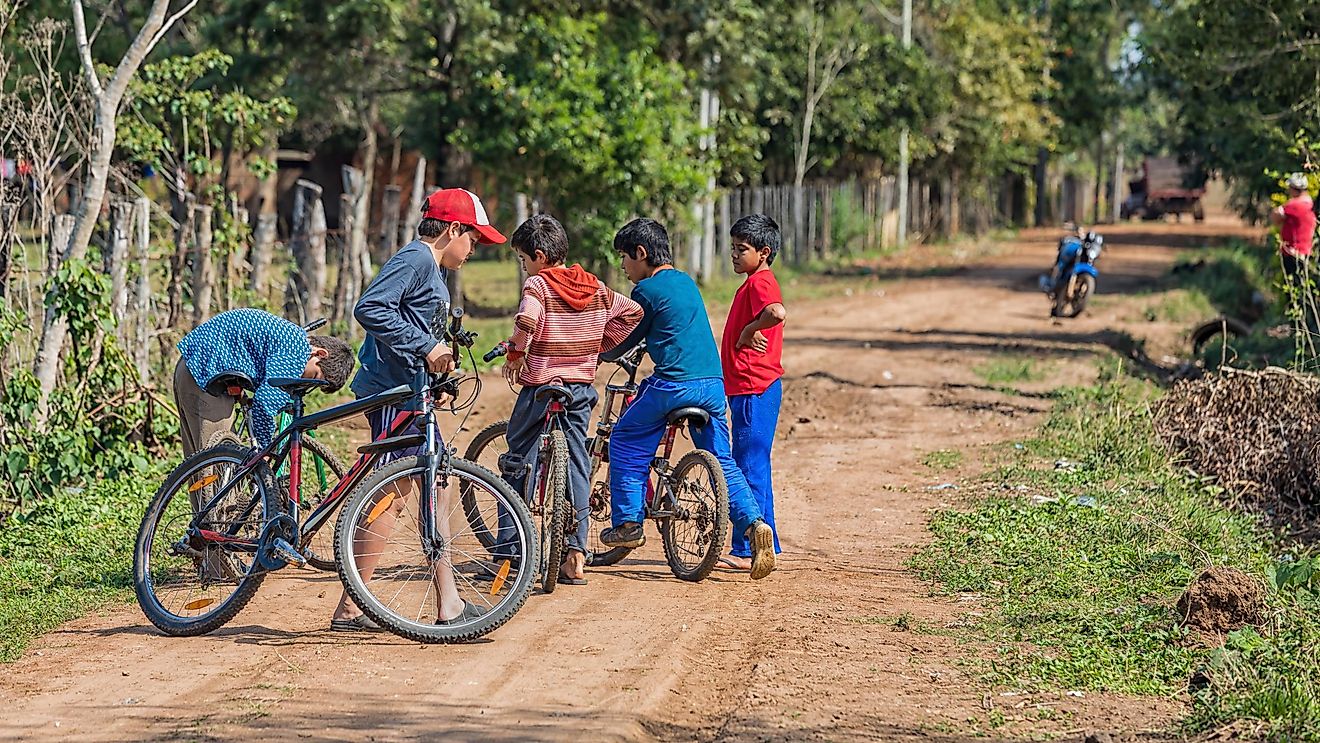 Traditionally, gender-based roles defined life in the Paraguayan society. Men were regarded as the breadwinners while women concentrated on maintaining the household and engaged in childcare. In rural areas, Paraguayan women have always participated in agricultural work, either in the family-owned farms or as laborers in other farms. Today, however, the gender-based differences are gradually disappearing. A significant section of the Paraguayan women participates in the rural and urban workforce. Many are employed in skilled labor jobs. Women are also represented in government and politics. However, gender-based disparities in earning still exist. The gap is slowly narrowing.
Marriages in Paraguay are by the choice of the couple. Consensual unions without marriage are also common. Divorces in legal marriages are rare but the unions are often unstable, especially among the lower classes. Women are expected to be loyal to their partners while men with extramarital affairs are not judged too harshly. Domestic units in the country are usually small in size and extended family households are rare. About 20% of the households are headed by a female and are usually the poorest ones.
Although nuclear families are the norm, the extended kin plays an important role in the life of an individual in Paraguay. The kin may be called on to provide support during times of need. Godparents are often chosen by the parents and thus fictive kin ties are established.
Infants are adored by Paraguayans. Both men and women showed infants with attention and affection. In the poorer communities, children are expected to start assisting their parents in work since an early age. Primary education is free and compulsory but the literacy levels are low among the country's poor.