Economics
Which Countries Export the Most Food?
The United States is the largest exporter of food products worldwide, sending massive amounts of plant and animal products around the world.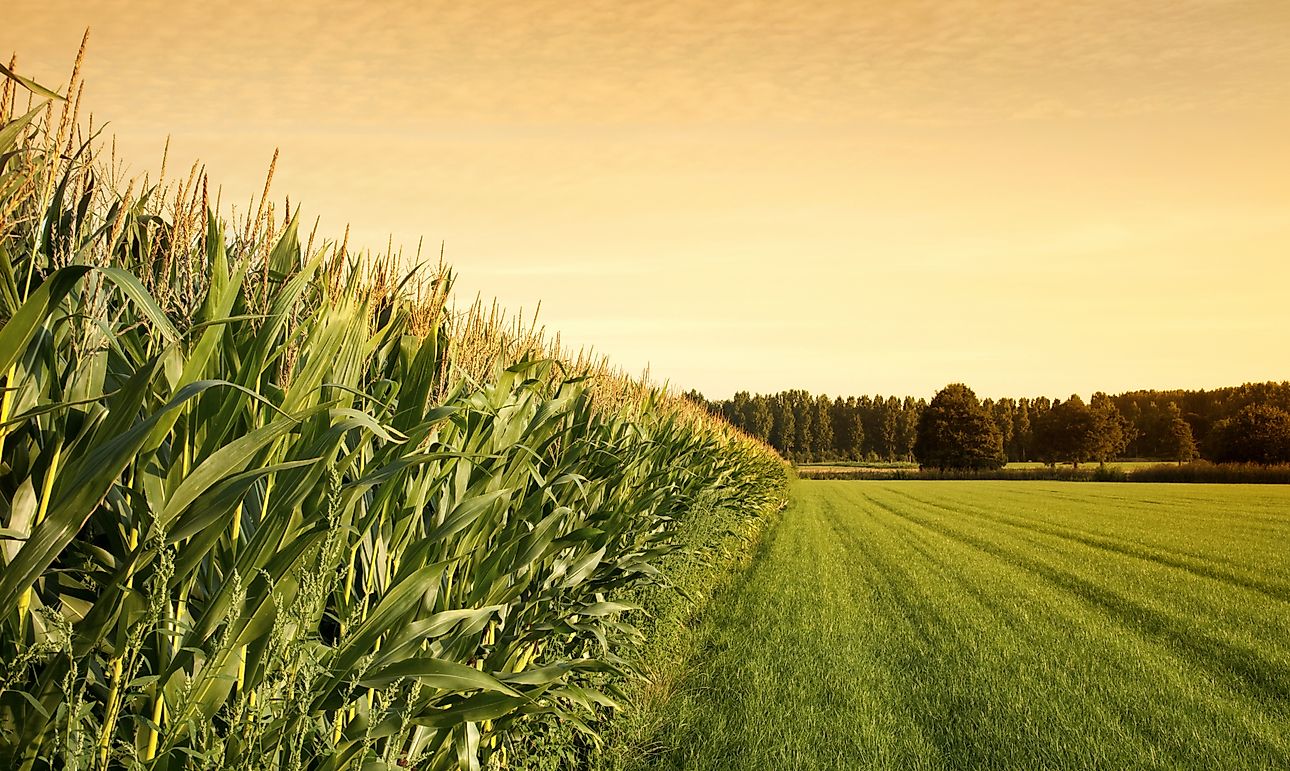 The United States exports more food than any other country in the world. Among the top export destinations of the United States are Canada, Mexico, China, Japan and Germany.
A significant share of the total production of numerous vital commodities is absorbed by the US agriculture export markets. In the last two decades, the country has experienced periods of total decline as well as periods of rapid development precipitated by a shift in both the variety of US agricultural products being exported as well as the ports of call for these products.
The Fastest Growing US Food Exports
The most popular exports from the United States are maize, soybeans, and milk. Other common exports include wheat, sugar beet, sugar cane, potatoes, and chicken.
While the United States is recognized as the topmost food exporter of the world, food products are nowhere near the top 10 most exported products of said country. In 2016 alone, 38.1% of the exports from the United States were consumer goods (ex. cars, appliances; anything designated for a consumer base). Second was capital goods (items used to produce goods and services), which similarly held a 37% market share. Next came machinery and transportation.
Other Top Exporters
After the United States, Germany exports the most food. The main exports from Germany include sugar beets, milk, wheat, and potatoes. The main country destinations are the United States, France, the United Kingdom, and China.
After Germany, the United Kingdom is the next biggest food exporter. The UK's biggest exports are milk, wheat, sugar beets, and barley. Most food is destined for the European Union, Germany, the United States, and China.
China exports a large amount of food too. Its largest exports are maize, rice, fresh vegetables, and wheat. Food from China is mostly exported to the United States, Hong Kong, Japan, and South Korea.
Largest Food Exports By Country
| Rank | Country | Value of Food Exports (US Dollars, Thousands) |
| --- | --- | --- |
| 1 | United States | 72,682,349.79 |
| 2 | Germany | 34,628,800.73 |
| 3 | United Kingdom | 29,540,218.71 |
| 4 | China | 25,152,286.27 |
| 5 | France | 24,114,557.76 |
| 6 | Netherlands | 23,271,570.93 |
| 7 | Japan | 21,870,881.77 |
| 8 | Canada | 21,803,448.88 |
| 9 | Belgium | 15,742,034.88 |
| 10 | Italy | 13,890,507.81 |
This page was last updated on April 25, 2017.
Citations
Your MLA Citation
Your APA Citation
Your Chicago Citation
Your Harvard Citation
Remember to italicize the title of this article in your Harvard citation.