States Who Spend the Most on Mental Health Funding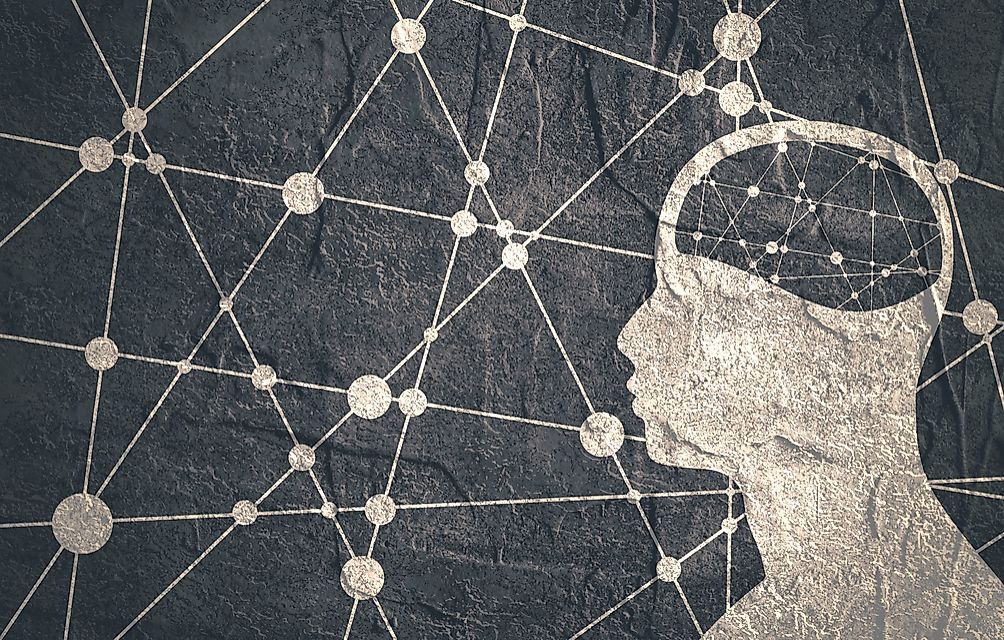 Mental health expenditure greatly varies from state to state in the US with some states having more expensive mental health programs than others. Most of the funds allocated for mental health directly goes to privately operated clinics and centers while a smaller portion funds state hospitals. Mental health expenditure can be assessed by examining the amount of money being used by mental health agencies per capita. In recent years, many of the states have had reduced mental health funding due to budget cuts.
States Who Spend the Most on Mental Health Funding
A few states in the US have been able to increase their funding for mental health care programs for various reasons. There has been a greater focus on the shortcomings of the mental health system in the US especially following a torrent of horrific shootings by attackers with histories of mental illness. Such issues have prompted the country to increase its funds for mental health. On the other hand, some states significantly reduced their mental health budgets while others adopted new mental health measures that won commendation from behavioral health advocates. During the fiscal year of 2015, about 29 states and the District of Columbia increased on their mental health expenditure according to a survey conducted by the National Alliance on Mental Illness (NAMI) on state spending. However, spending on mental health is yet to return to pre-recession levels in many states.
States With The Highest Mental Health Funding
Different states have a significant degree of power when it comes to making decisions about their mental health care systems. Therefore, available services and regulations for mental health care vary from state to state. Mental health systems in every state must adhere to certain regulations and meet specific standards put in place by the federal government. However, states in the US have the freedom to expand their mental health systems beyond what they get at the federal level provided they improve access to mental health care together with the services provided. The following states have the largest budgets allocated to mental health funding: With $345.36 per capita, Maine is the US state with the largest budget allocated to mental health funding. Alaska comes in a close second as the US state with the largest budget allocated to mental health funding with $341.08 spending per capita. The District of Columbia takes third place with $306.87 spending per capita. Other top ranking states include Vermont, Pennsylvania, New York, Connecticut, New Jersey, Montana, and Arizona among others. The bottom three states with the lowest budgets allocated for mental health include Arkansas with $45.56, Texas with $40.65 and Idaho with $32.77 spending per capita.
Importance Of Mental Health Funding
Mental health is an issue that affects a large number of people worldwide. There is also shame and stigma that surrounds mental illness and the people who suffer from various mental conditions. Mental health funding is critical especially for the research and cure for different mental illnesses. Besides, funds are needed for the daily operation of clinics and centers that cater to patients with mental illnesses. Such funds help to improve the provisions of mental health care services and access to such services which in turn helps a lot of people who suffer from any mental health disorders. Cultural change continues to play a significant role in the transformation of mental health since there has been a growing disquiet around the matter.
States Who Spend the Most on Mental Health Funding
| Rank | State | Spending Per Capita, USD (Source: KFF) |
| --- | --- | --- |
| 1 | Maine | 345.36 |
| 2 | Alaska | 341.08 |
| 3 | District of Columbia | 306.87 |
| 4 | Vermont | 291.7 |
| 5 | Pennsylvania | 287.17 |
| 6 | New York | 260.78 |
| 7 | Connecticut | 216.76 |
| 8 | New Jersey | 208.9 |
| 9 | Montana | 208.32 |
| 10 | Arizona | 205.23 |
| 11 | Oregon | 183.8 |
| 12 | Maryland | 178.82 |
| 13 | Minnesota | 177.88 |
| 14 | California | 160.5 |
| 15 | Iowa | 142.38 |
| 16 | New Hampshire | 138.4 |
| 17 | Hawaii | 131.77 |
| 18 | Michigan | 130.1 |
| 19 | Kansas | 125.47 |
| 20 | Wyoming | 118.8 |
| 21 | Washington | 113.67 |
| 22 | Wisconsin | 113.05 |
| 23 | Massachusetts | 110.33 |
| 24 | Rhode Island | 106.11 |
| 25 | Ohio | 100.29 |
| 26 | Missouri | 99.4 |
| 27 | Colorado | 98.8 |
| 28 | North Carolina | 97.08 |
| 29 | Delaware | 96.53 |
| 30 | West Virginia | 94.44 |
| 31 | Virginia | 92.58 |
| 32 | Nebraska | 89.75 |
| 33 | Nevada | 89.41 |
| 34 | North Dakota | 88.53 |
| 35 | Tennessee | 87.48 |
| 36 | South Dakota | 84.13 |
| 37 | Alabama | 72.64 |
| 38 | Illinois | 72.44 |
| 39 | Utah | 70.86 |
| 40 | Indiana | 70.67 |
| 41 | Georgia | 59.33 |
| 42 | South Carolina | 58.35 |
| 43 | Mississippi | 55.95 |
| 44 | Louisiana | 55.5 |
| 45 | Kentucky | 55.06 |
| 46 | Oklahoma | 53.01 |
| 47 | Arkansas | 45.56 |
| 48 | Texas | 40.65 |
| 49 | Idaho | 32.77 |
| 50 | Note: Florida and New Mexico data not reported | |