Politics
Who Was the First Prime Minister of Pakistan?
The Pakistani Prime Minister is the Chief Executive of the Islamic Republic of Pakistan, and head chairperson of the Cabinet.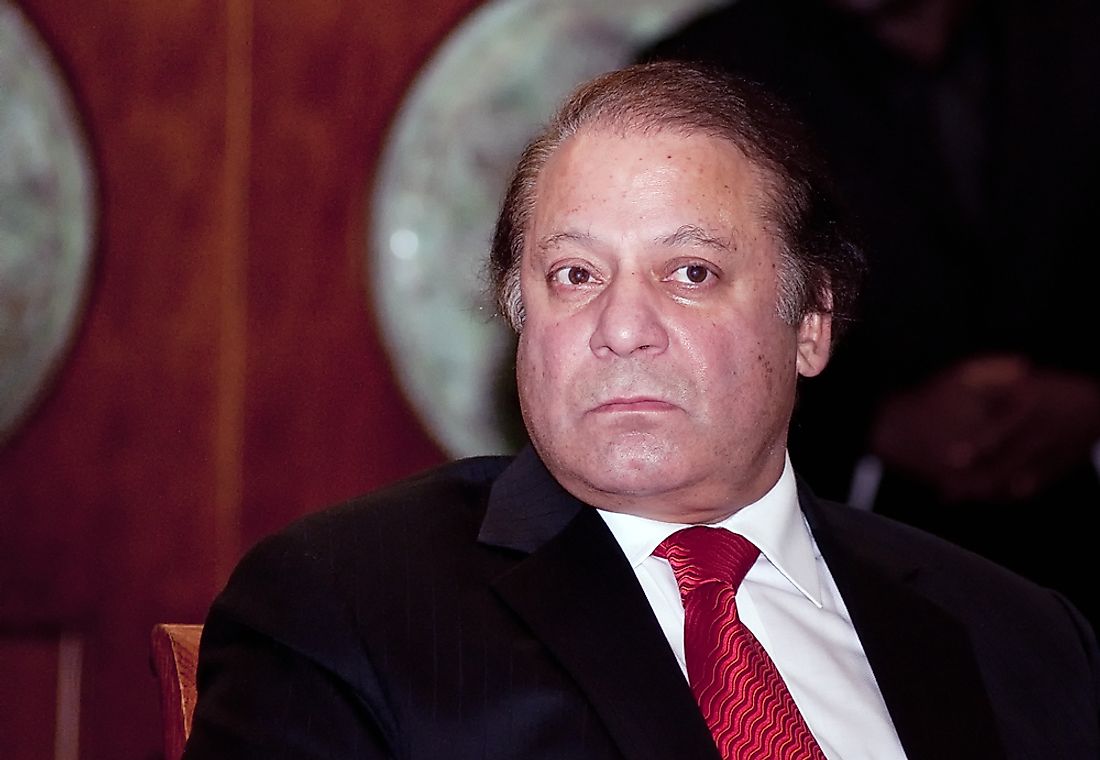 The Prime Minister is the Chief Executive of the Islamic Republic of Pakistan, and the head chairperson for the Cabinet. The Prime Minster is the Pakistani head of government and is designated as the chief executive of the country. The prime minister is the leader of the executive arm of the government, and he is responsible for the economic growth of the country, and also heads the cabinet. He commands authority over the nuclear weapons in the country. The prime minister is elected by the members of the national assembly and is usually the leader of the majority party in the house. The first prime minister of Pakistan was Liaquat Ali Khan. Here is a list of some of the most notable Prime Ministers in Pakistani history.
Liaquat Ali Khan
Liaquat Ali Khan was born in October of 1895 in Haryana to a family with a devout Muslim background. He attended Oxford University's Exeter College graduating with a Masters of Law in Law and Justice. He became a lawyer and a political theorist and later became the first Foreign Minister Liaquat Ali Khan served as one of the leading founders of the Pakistan Movement after Pakistan Resolution was signed and thus creating Pakistan in August 1947. He went ahead and served as the first Pakistan Prime Minister from August 5, 1947, to October 16, 1951. Major-General Akbar Khan planned the unsuccessful coup to overthrow Liaquat's government in 1951. However, it failed, and Major General Akbar Khan was convicted and sentenced to serve long term incarceration. In 1951 Liaquat was assassinated by Saad Akbar Babrak.
Khawaja Nazimuddin
Khawaja was born on July 19, 1894, in Dacca, India, and attended an English grammar school before attending Cambridge University's constituent college of Trinity Hall. He was knighted in 1934, and he had two nationalities, being both a British Indian and a Pakistani. He became the second Governor-General of Pakistan after Liaquat was assassinated. He later succeeded Liaquat as the Prime Minister of Pakistan and served from October 17, 1951, until April 17, 1953. Khawaja died on October 22, 1964 in Dacca, East Pakistan at the age of 70.
Muhammad Ali Bogra
Muhammad Ali Bogra was born on October 19, 1909 in Rajshahi Bangladesh, and he attended the University of Calcutta. Ali Bogra joined politics in 1937 when he was elected to the parliament and served in the cabinet between 1943- 1946, and when Pakistan was born in 1947, he was elected to the constituent assembly of Pakistan. He began his diplomatic mission to Burma in 1948 and later to Canada and finally to the US in 1952.In 1953, he was made the Prime Minister of Pakistan and was unanimously elected the president of the Muslim League Party. He resigned in 1955 as the prime minister and served as the ambassador to Japan for three years. He is known for the Bogra Formula of constituting the parliament. According to his formula, the legislature would be made up of Upper house with ten seats from each province making it 50 seats. The lower house would depend on the population of each province. Mohammad Ali Bogra died on the 23rd of January, 1963 of cardiac arrest.
Chaudhry Muhammad Ali
Chaudhry Muhammad Ali was born on July 15, 1905 in the Indian state of Punjab. He studied for a Master's of Science degree and graduated in 1927 from Punjab University and worked in the financial sector. He also served as a State Accountant in Bahawalpur State in 1936. He served as the Finance Minister from October 24, 1951 until August 11, 1955. After Bogra resigned in 1955, Chaudhry was made the fourth Prime Minister. As part of his legacy, he led to the formation of a new constitution. Chaudhry Muhammad Ali died on December 2, 1980, at the age of 75.
Prime Ministers Of Pakistan Through History
| Prime Ministers of Pakistan | Term(s) in Office |
| --- | --- |
| Liaquat Ali Khan | 1947-1951 |
| Khawaja Nazimuddin | 1951-1953 |
| Muhammad Ali Bogra | 1953-1955 |
| Chaudhry Muhammad Ali | 1955-1956 |
| Huseyn Shaheed Suhrawardy | 1956-1957 |
| Ibrahim Ismail Chundrigar | 1957 |
| Feroz Khan Noon | 1957-1958 |
| Vacant Following 1958 Coup | 1958-1971 |
| Nurul Amin | 1971 |
| Vacant | 1971-1973 |
| Zulfikar Ali Bhutto | 1973-1977 |
| Vacant Following 1977 Coup | 1977-1985 |
| Muhammad Khan Junejo | 1985-1988 |
| Vacant following Junejo's dismissal | 1988 |
| Benazir Bhutto | 1988-1990; 1993-1996 |
| Nawaz Sharif | 1990-1993; 1997-1999; 2013 |
| Vacant after Sharif's government was deposed | 1999-2002 |
| Zafarullah Khan Jamali | 2002-2004 |
| Chaudhry Shujaat Hussain | 2004 |
| Shaukat Aziz | 2004-2007 |
| Yousaf Raza Gillani | 2008-2012 |
| Raja Pervaiz Ashraf | 2012-2013 |
| Nawaz Sharif | 2013-2017 |
| Shahid Khaqan Abbasi | 2017-2018 |
| Imran Khan | Incumbent |
About the Author
Benjamin Elisha Sawe holds a Bachelor of Arts in Economics and Statistics and an MBA in Strategic Management. He is a frequent World Atlas contributor. 
This page was last updated on July 30, 2019.
Citations
Your MLA Citation
Your APA Citation
Your Chicago Citation
Your Harvard Citation
Remember to italicize the title of this article in your Harvard citation.