10 Facts You May Not Know About Canada's Prime Minister, Justin Trudeau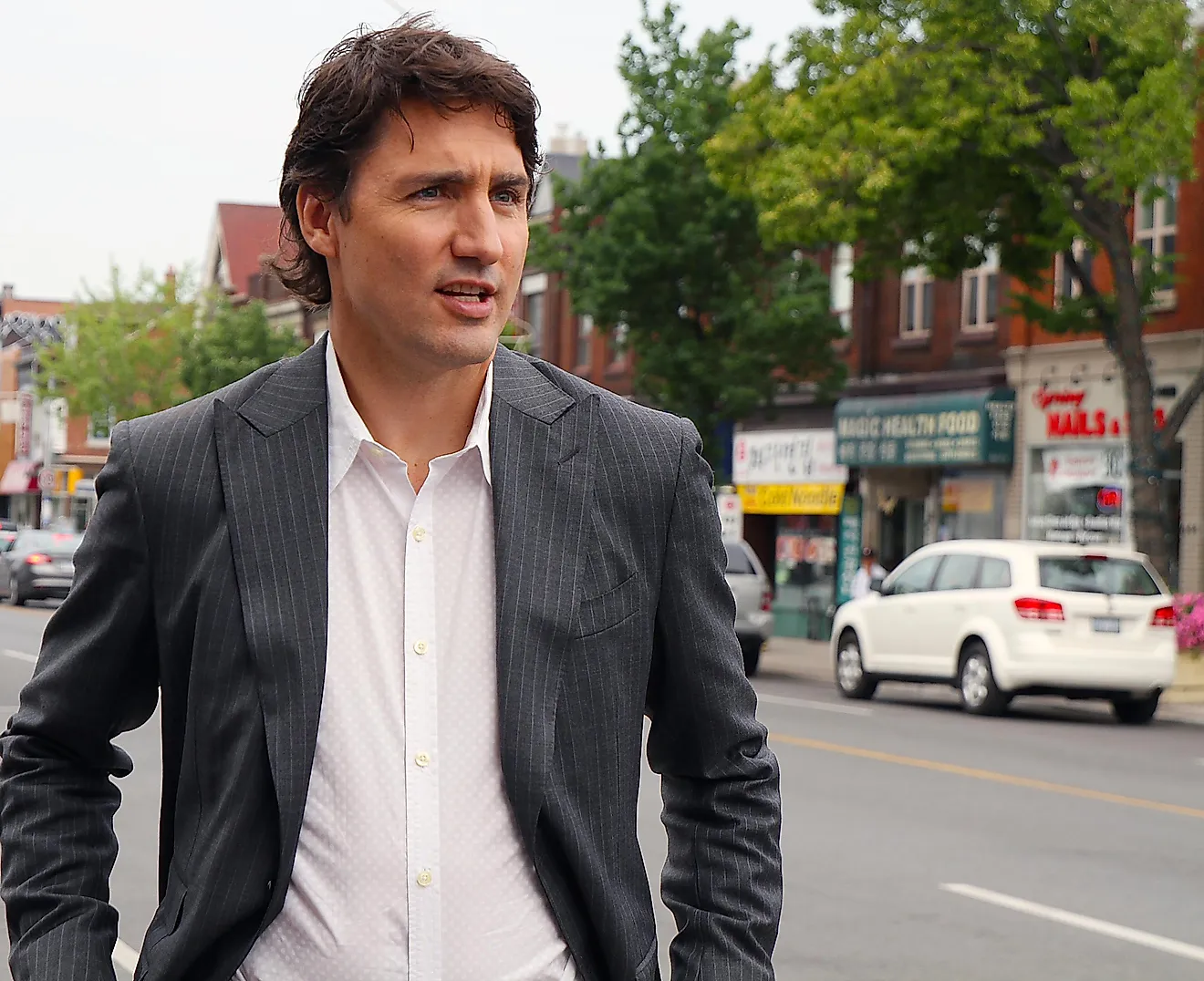 Justin Trudeau is the eldest son of former Canadian Prime Minister Pierre Trudeau
He met his wife Sophie when they were kids. Sophie was his younger brother's friend and classmate.
Justin Trudeau is Canada's 23rd Prime Minister.
He's the charismatic Canadian Prime Minister known the world over for his movie-star good looks and eloquent speeches about climate change, women's rights, and refugees. He's one of the world's most popular politicians, and he often makes his fans around the world swoon on social media, most notably during his appearance at the Toronto Gay Pride parade in 2017 and when he attended the World Economic Forum in Davos donning a pair of purple and yellow rubber ducky socks. Many people are intrigued by Canada's famous Prime Minister, so here are ten things you may not know about Canada's charming leader.
10. He Was Born On Christmas Day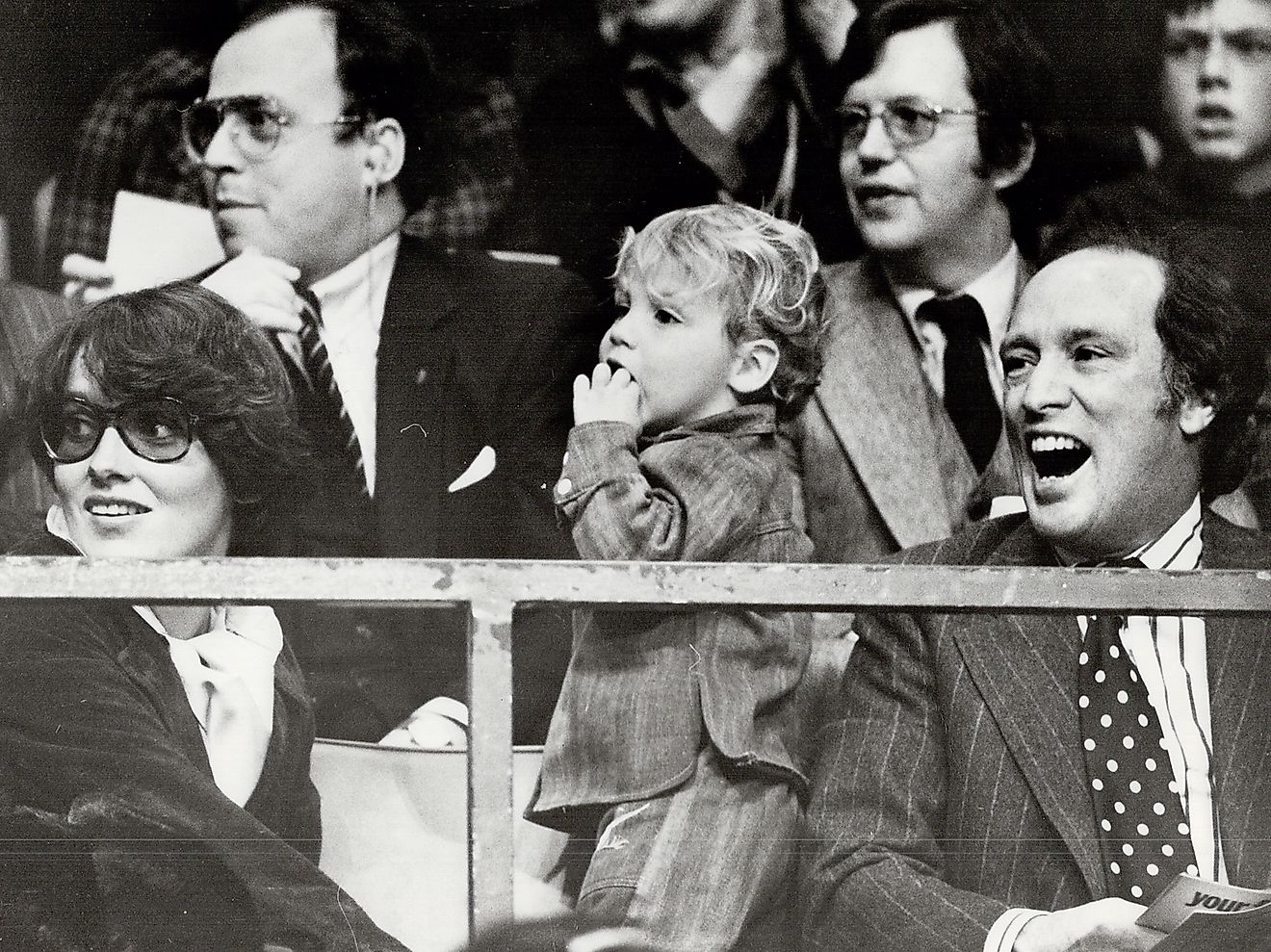 Justin Pierre James Trudeau was born on December 25, 1971, in Ottawa, Ontario, Canada to parents Margaret Trudeau and former Prime Minister Pierre Trudeau. He is the first Ottawa-born PM in Canada's history and is the eldest among the former PM's three sons. His parents separated in 1977 when Justin was only five years old. His father initially gained custody of Justin and his brothers before his parents had joint custody years later.
9. He Is The First Son Of A Prime Minister To Become a Prime Minister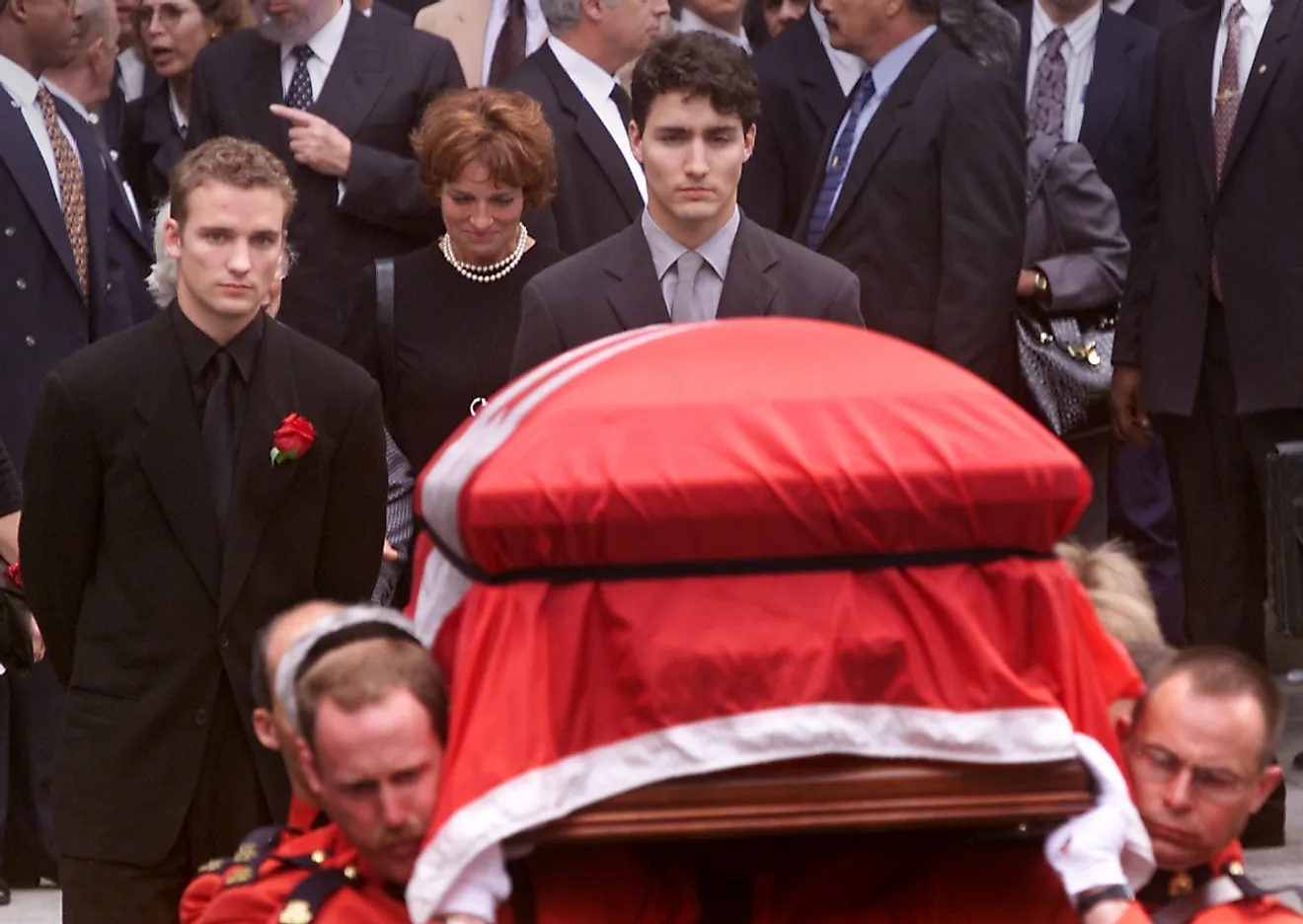 He is the second child of a PM to be born while one of the parents was in office; the first was Margaret Mary Theodora Macdonald daughter of Canada's first prime minister John A. Macdonald. However, Trudeau is the first son of a PM to become a prime minister himself. Justin's father Pierre was the 15th PM of Canada and served the country for 16 years. He died on September 28, 2000, when Justin was only 28 years old. It was during his father's funeral when he delivered a moving eulogy, which put the spotlight on the young Trudeau.
8. He Worked As A Snowboarding Instructor And Nightclub Bouncer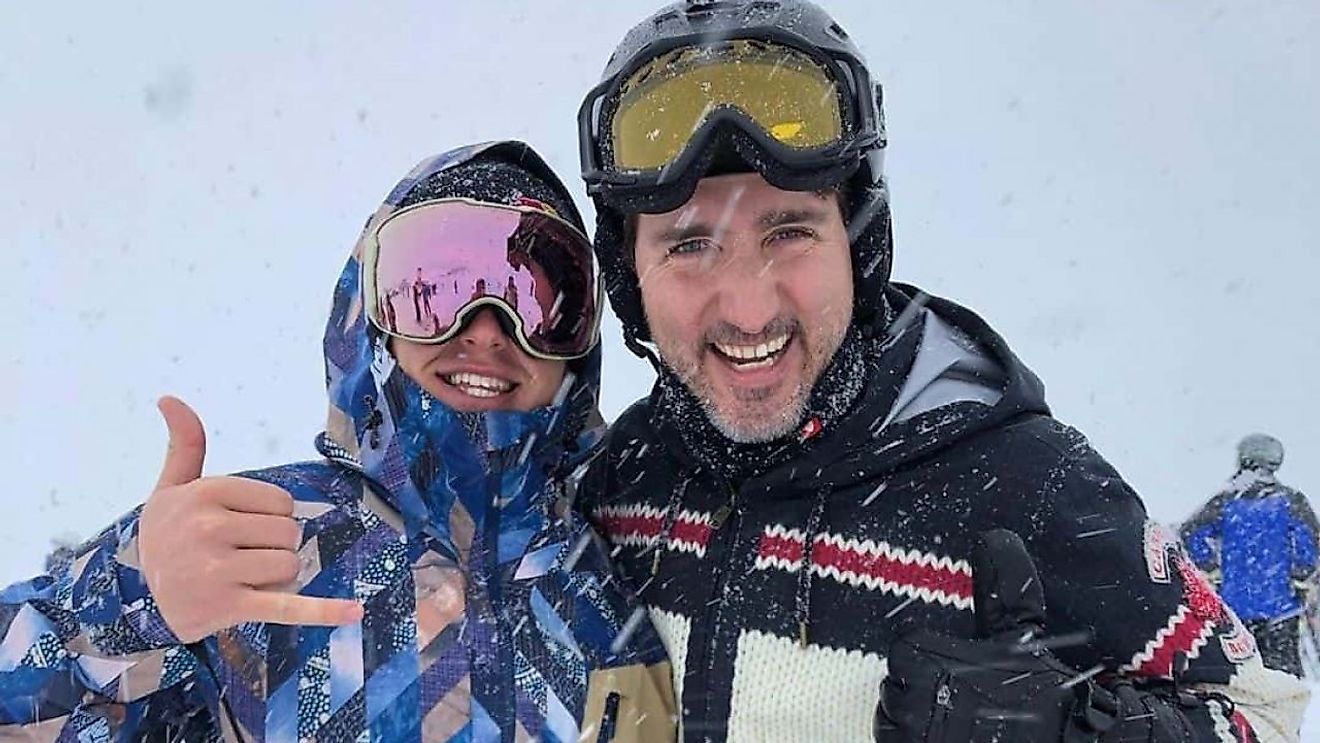 Before becoming the world's most famous and arguably coolest politician, Justin worked as a snowboarding instructor in the mid-90s. In an interview with CBC News, Justin's former snowboarding buddy Sean Smillie said that the PM was the world's most dangerous person to snowboard behind back then because he loved taking sharp corners and used a longboard built for speed. Justin taught teens how to snowboard as part of a program called Ride Tribe. Aside from teaching teens how to snowboard, according to the memoir Common Ground, Justin also worked as a bouncer for a night club in British Columbia in 1997.
7. He Was A School Teacher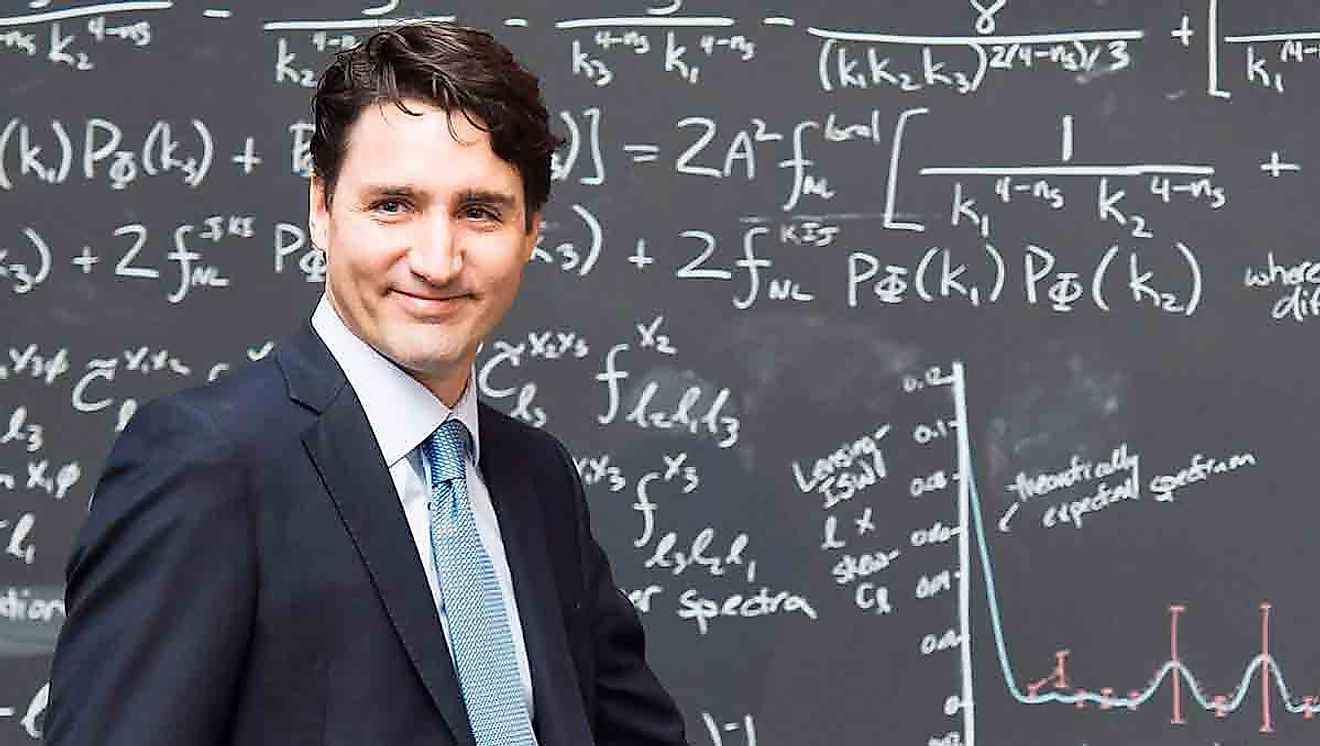 After graduating from the University of British Columbia with a degree in education, Trudeau worked as a teacher for various schools in Vancouver, including Winston Churchill Secondary School and West Point Grey Academy. He taught math, French, humanities, and drama. Forums are replete with stories from his former students recalling how the students liked him because they felt he was genuine and nice. He had a different way of disciplining kids and was always goofy in his class.
6. He Has A Large Tattoo On His Left Arm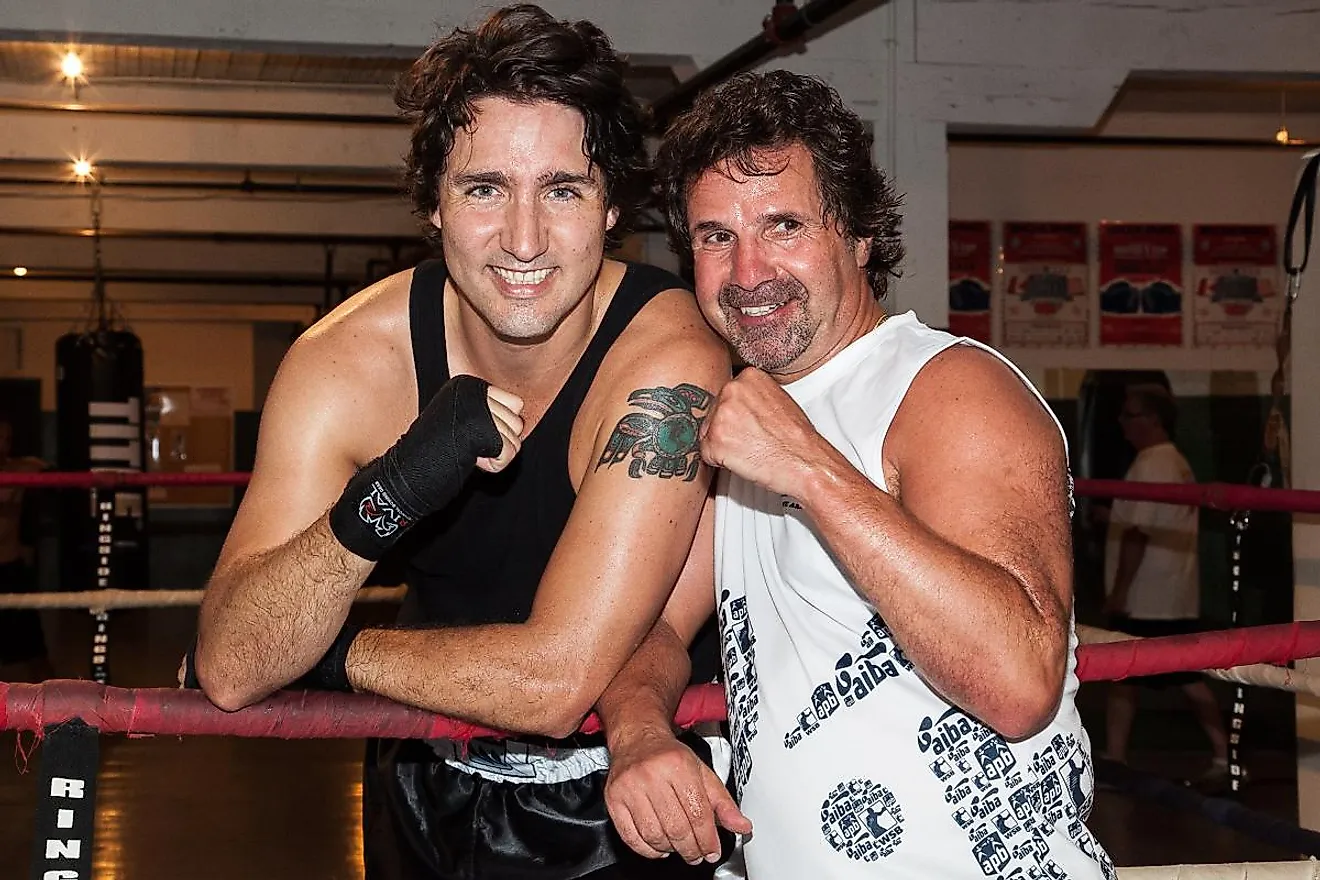 He is one of the few world leaders who sports a tattoo. He has a massive tattoo of Earth on his bicep. Trudeau was inked when he was in his 20s. In a tweet, Justin shared that he got the tattoo when he was 23 from a tattoo artist in Thailand. For his 40th birthday, seventeen years after getting his first tattoo, he got a Haida raven designed by Robert Davidson inked around his first tattoo.
5. He Starred in a 2007 Documentary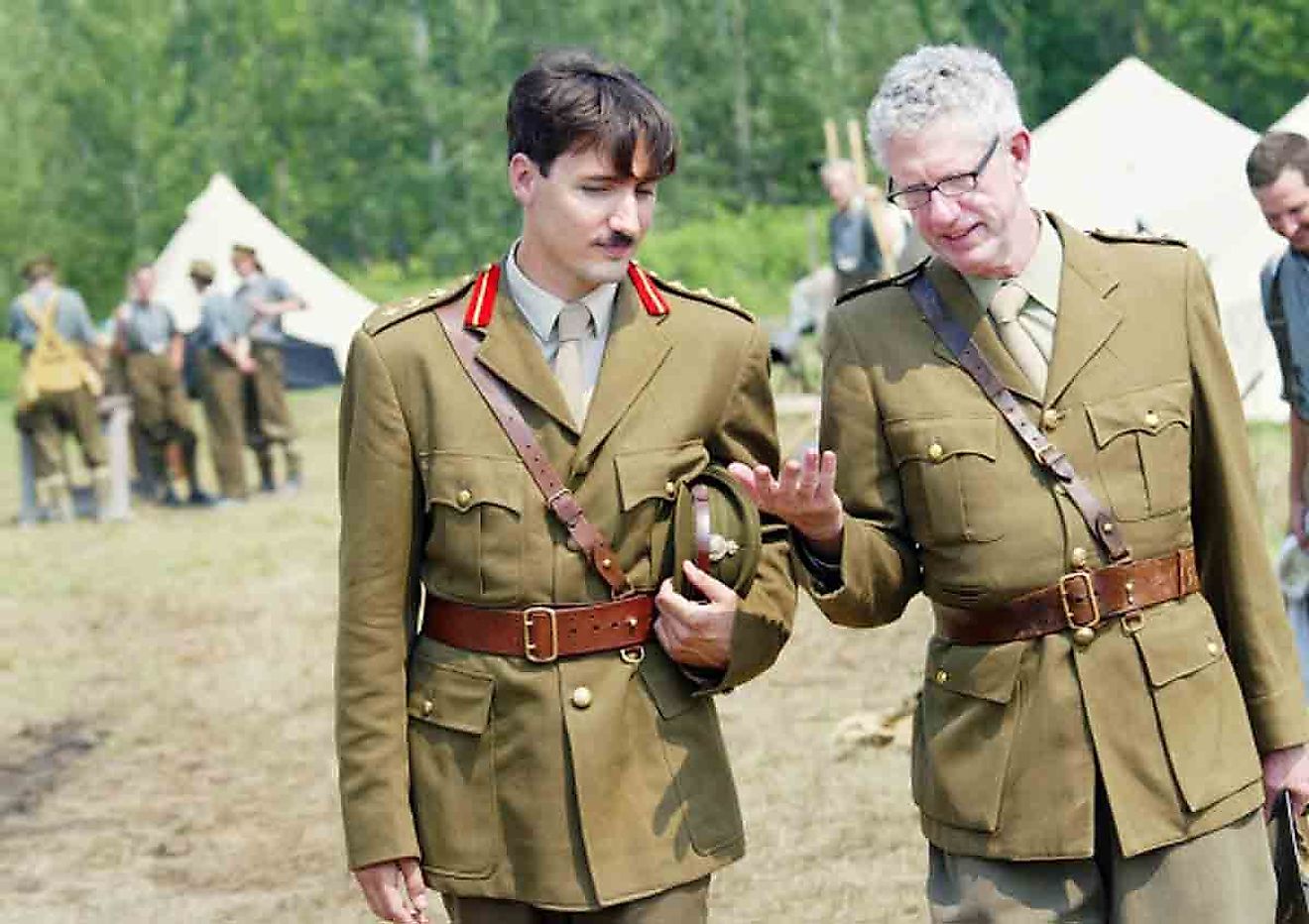 In 2007, Trudeau played French-Canadian First World War hero Talbot Papineau in Brian McKenna's CBC docudrama The Great War. The docufilm was about Canada's role in the war, and Trudeau played an officer and aspiring statesman who was killed in action. In an interview with CBC, Trudeau said he identified a lot with Papineau and felt that Canadians should know more about Papineau's history. Trudeau grew a mustache for the film, and he said it made him look like his grandfather.
4. Former US President Nixon Predicted His Fate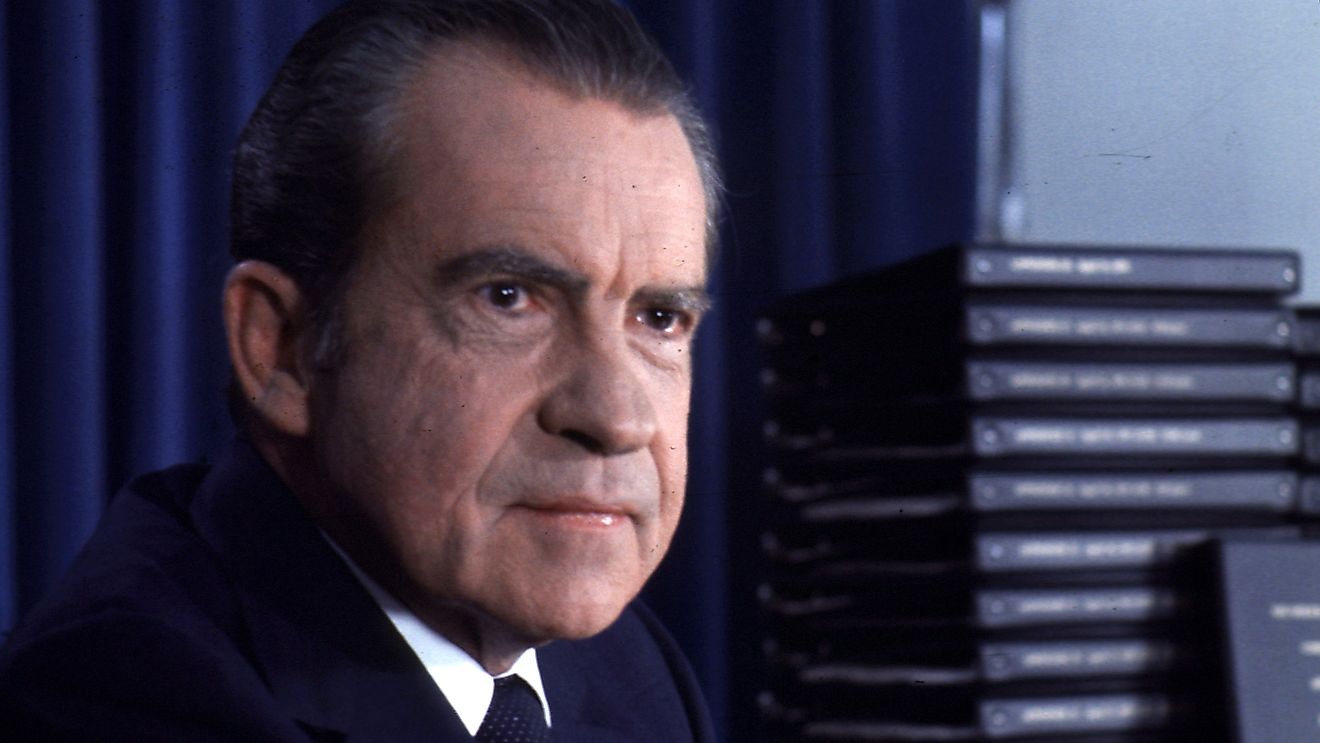 When Justin was only four months old, Former US President Richard Nixon went on a state visit to Ottawa. During a gala buffet in 1972, Nixon famously announced in front of other dignitaries and guests: "Tonight we'll dispense with the formalities. I'd like to toast the future prime minister of Canada: to Justin Pierre Trudeau." Little did he know that that baby in diapers would go on to become Canada's leader many years later.
3. His Brother Michel Was Killed In An Avalanche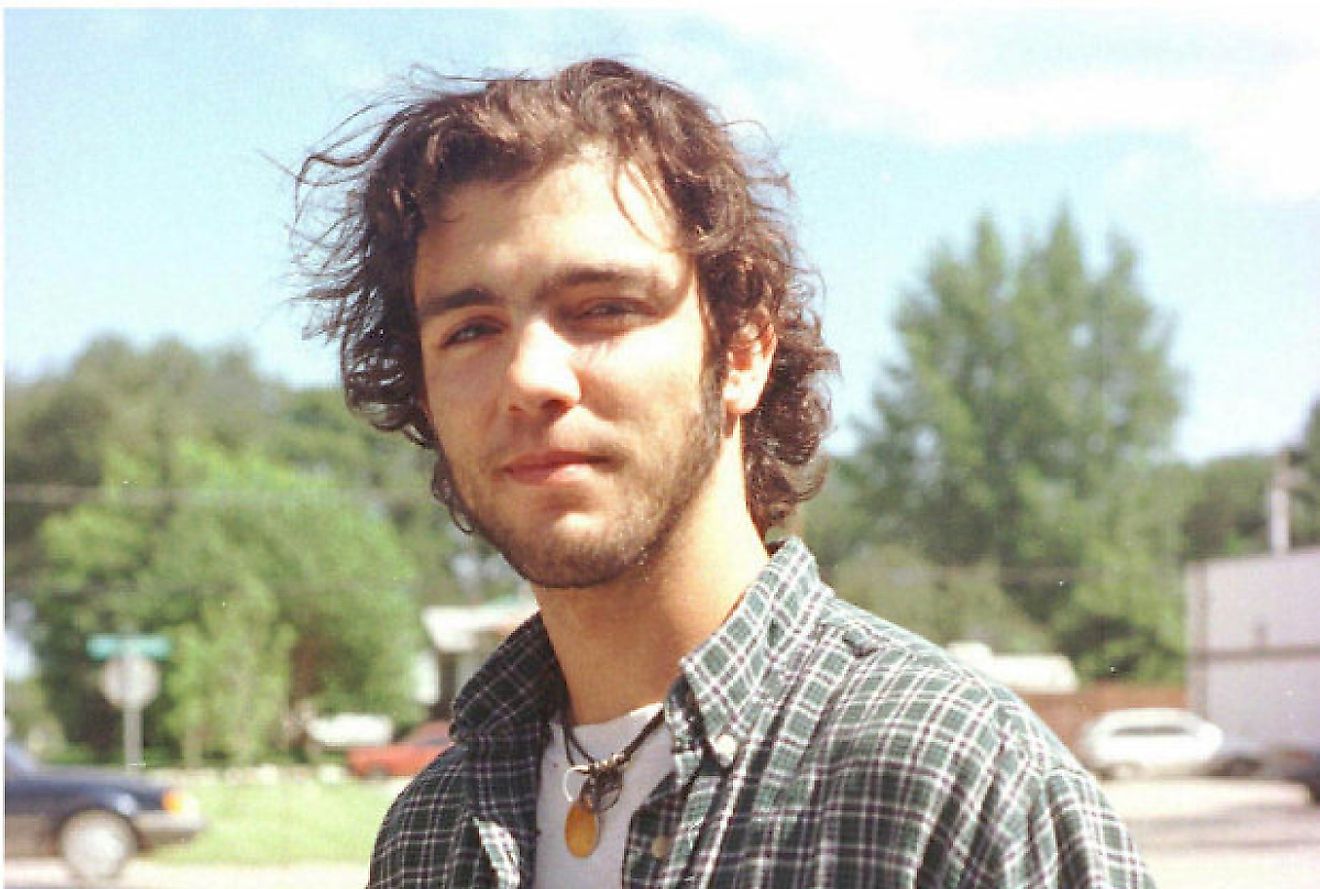 In 1998, tragedy struck the Trudeau family. Justin's younger brother, Michel, was killed by an avalanche in Kokanee Glacier Park, British Columbia during a three-day ski trip with three friends. His friends survived; one friend was swept away but managed to swim to shore. Michel, however, was swept down the freezing Kokanee Lake and his body was never found. He was only 23 years old when he died. Michel graduated with a degree in marine biology, and he was training to be an avalanche rescue officer.
2. He Is Canada's Second Youngest Prime Minister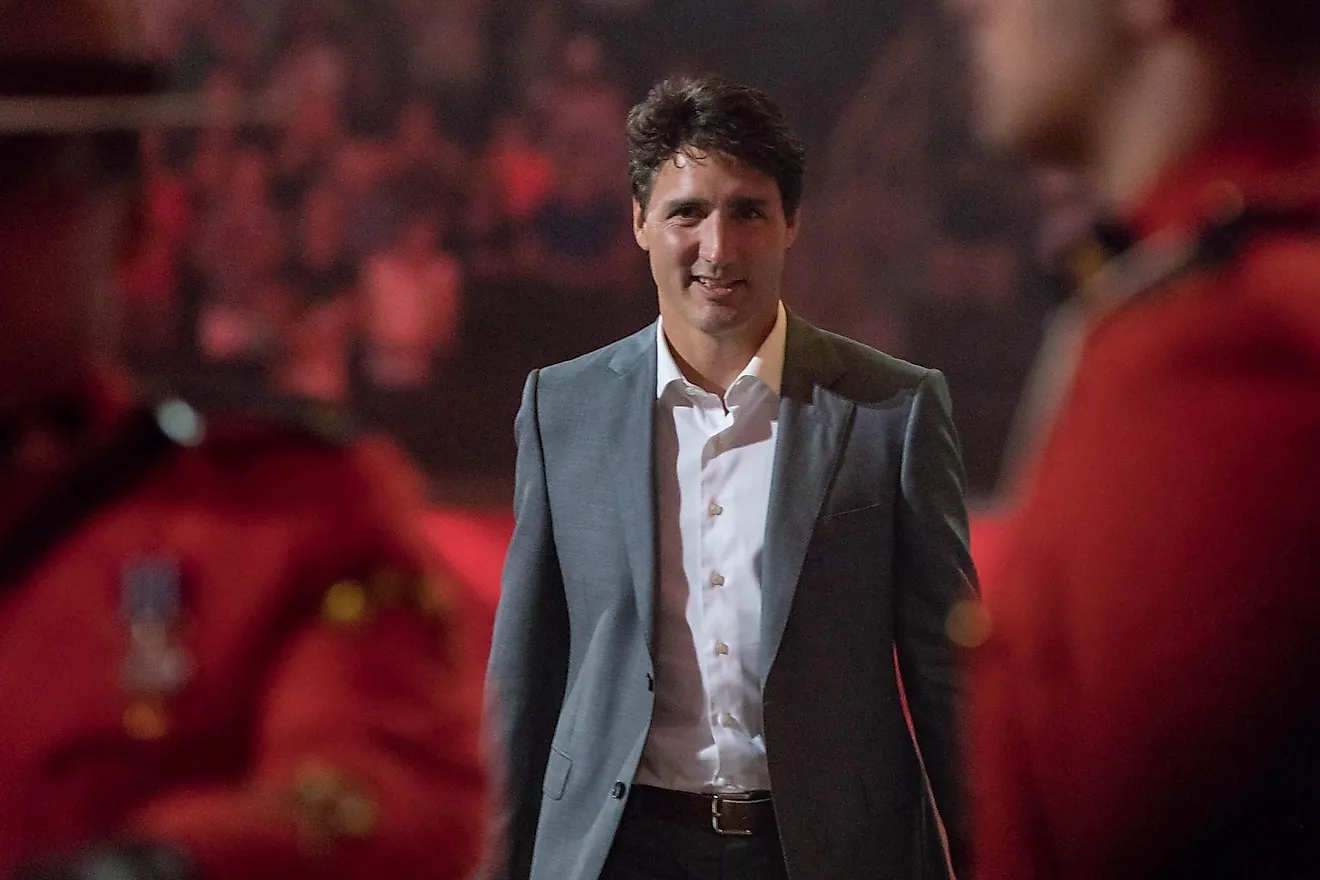 When the world first caught wind about the dashing Canadian PM, people immediately assumed he was the country's youngest prime minister, but it was Joe Clark who still holds the title of youngest Canadian PM. Clark was sworn in as Canada's prime minister a day before his 40th birthday in 1979. Justin Trudeau, on the other hand, was 43 years old when he started his first term as PM in 2015.
1. He Identifies As A Feminist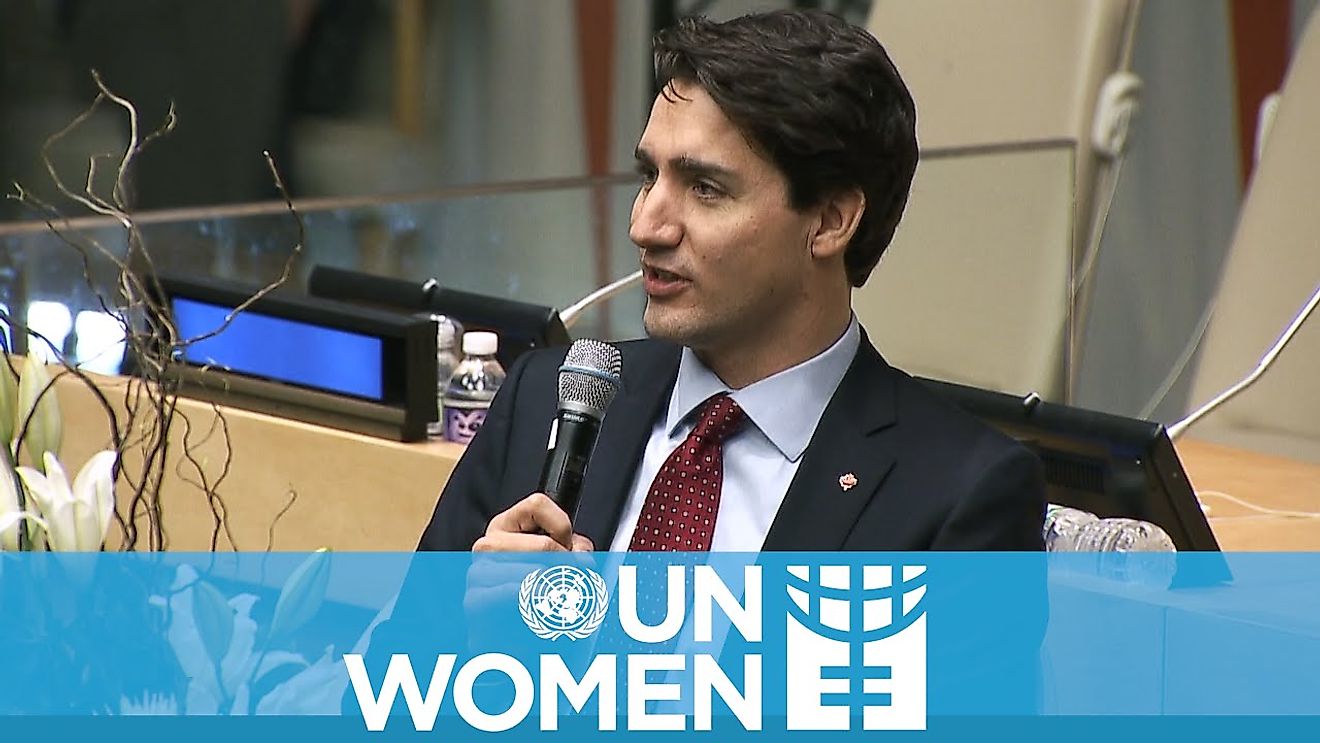 In 2015, Trudeau made headlines the world over after he assigned half of his cabinet positions to women, which fulfilled his promise to have a gender-balanced cabinet. In a CNN interview, he was asked if he identifies as a feminist. "Yes, absolutely. I'm a feminist," he said. He also tweeted: "I am a feminist. I'm proud to be a feminist." Trudeau also proposed legislation that tackled the gender pay gap and proposed a bill meant to increase women's participation on corporate boards.