Politics
List of Bulgarian Prime Ministers
These Prime Minsters have headed the Government, leading the Cabinet and National Assembly of Bulgaria.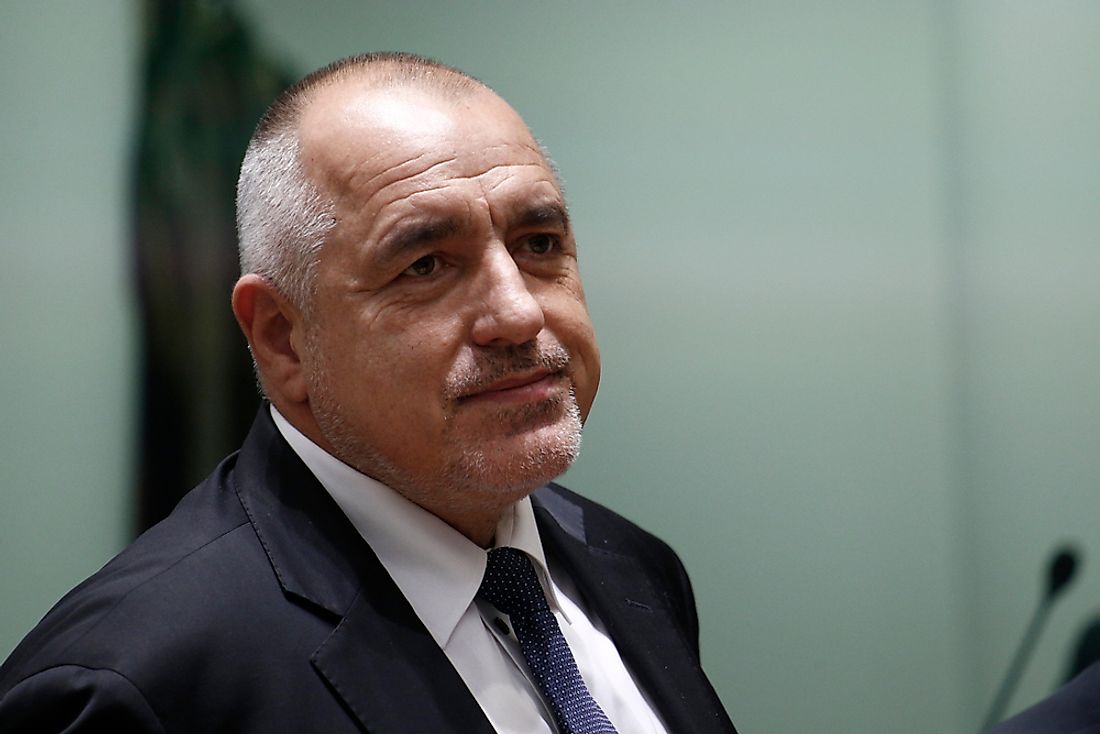 The Republic of Bulgaria is located in Southeastern Europe and is bordered by Macedonia, Turkey, Romania, Greece, Serbia, and the Black Sea. Bulgaria is the 16th largest European country with a population of more than 7 million. The head of government in Bulgaria is the Prime Minister and is also the leader of the political coalition in the National Assembly of Bulgaria. The Prime Minister is also the leader of the cabinet. For 45 years the Bulgarian government had a single party system, but this changed with the introduction of the multiparty system in 1990. The Prime Minister has been heading the Government, leading the Cabinet, and National Assembly since Bulgaria became a parliamentary state.
Prime Ministers Of Bulgaria Since 1990
Andrey Lukanov (Feb 1990 - Dec 1990)
Andrey Lukanov was born on September 26, 1938, in Moscow, USSR. He was the 40th Prime Minister of Bulgaria between February 3 and December 7, 1990, but only served the new democratic government from November to December of 1990. Lukanov's political career began in 1963 when he started working in the Foreign Service and was the Bulgarian representative to the United Nations. In 1987, he was appointed the Minister of Foreign Economic Affairs but resigned from the position in 1989 to take part in overthrowing the overstayed leader Todor Zhivkov. Lukanov was charged with embezzlement and arrested in 1992, but the charges were dropped. Lukanov was assassinated in Sofia, Bulgaria outside the building of his apartment.
Philip Dimitrov (1991-1992)
Philip Dimitrov was born on March 31, 1955, in Sofia, Bulgaria and was the 42nd Prime Minister of Bulgaria between 1991 and1992. Dimitrov studied and graduated with a degree in Law from Sofia University in 1977. Dimitrov worked as an attorney also serving as the Secretary of the Bulgarian Attorneys' Union in 1989 before joining politics. Dimitrov was active in Union of Democratic Forces. He was also vice chair of the Green Party and became a member presided over the National Coordination Council from 1990 to December 1994. In 1997 he became a member of the Executive Council of the UDF. During his time in office, his government saw the establishment of functional democratic, economic and political institutions and reforms, transformed human rights to an irrevocable ethical and legal norm eliminating previous ethnic conflicts. Dimitrov is also responsible for the collapse of agriculture in Bulgaria caused by transferring the state-owned cooperative farms to their legitimate owners without giving a gradual transition of ownership.
Ivan Kostov (1997-2001)
Ivan Kostov was born on December 23, 1949, in Sofia, Bulgaria. He was the 47th Prime Minister and leader of the Union of Democratic Forces serving from May 1997 to July 2001. In 1974 Kostov graduated with a degree in economics and later attained a Ph.D. in Mathematical Modeling of Economic Processes at the Sofia University. Kostov joined politics after the fall of the Berlin wall, but he was an associate professor at the University of Sofia before that. Kostov was UDF's economic expert and then Member of Parliament before becoming Minister of Finance in two consecutive governments then Prime Minister of Bulgaria. His government was accused of mismanagement and corruption allegations.
Boyko Borisov
Boyko Borisov was born on June 13, 1959, in Bankya, Bulgaria, and he is a politician and the incumbent Prime Minister who has served twice between the years of 2009 and 2013, and 2014 to the present. He was also Mayor of Sofia between 2005 and 2009. Before getting into politics, Borisov worked as a firefighter and later as a professor at the police academy in Sofia between 1982 and1990. In 2001-2005 Borisov became the Chief Secretary of the Bulgarian Ministry of Interior. Borisov's policies involved getting rid of corruption in public and the administrative institutions and reconstruction of Bulgaria's infrastructure.
Other Prime Ministers In Bulgaria
Since the establishment of the position of Prime Minister, Bulgaria has had 50 Prime Ministers and several acting Prime Ministers. Bulgaria's communist government has had 40 Prime Ministers. Democratic Government has had 10 Prime Ministers with Andrey Lukanov serving between the end and the beginning of the two governments.
Who Was the First Prime Minister of Bulgaria?
The first prime minister of Bulgaria was Andrey Lukanov, who was in office between November and December of 1990.
Prime Ministers Of Bulgaria Since 1990
| Prime Ministers of Bulgaria Since 1990 | Term(s) in Office |
| --- | --- |
| Andrey Lukanov | November to December of 1990 |
| Dimitar Iliev Popov | 1990-1991 |
| Philip Dimitrov | 1991-1992 |
| Lyuben Berov | 1992-1994 |
| Zhan Videnov | 1995-1997 |
| Ivan Kostov | 1997-2001 |
| Simeon Sakskoburggotski | 2001-2005 |
| Sergei Stanishev | 2005-2009 |
| Boyko Borisov (Incumbent) | 2009-2013; 2014-2017, 2017- |
| Plamen Oresharski | 2013-2014 |
| Georgi Bliznashki | 2014-2014 |
| Ognyan Gerdzhikov | 2017-2017 |
About the Author
Benjamin Elisha Sawe holds a Bachelor of Arts in Economics and Statistics and an MBA in Strategic Management. He is a frequent World Atlas contributor. 
This page was last updated on June 18, 2019.
Citations
Your MLA Citation
Your APA Citation
Your Chicago Citation
Your Harvard Citation
Remember to italicize the title of this article in your Harvard citation.