Politics
List of Prime Ministers of Portugal
Since democracy replaced authoritarian rule in Portugal in 1974, these have been the country's Heads of Government.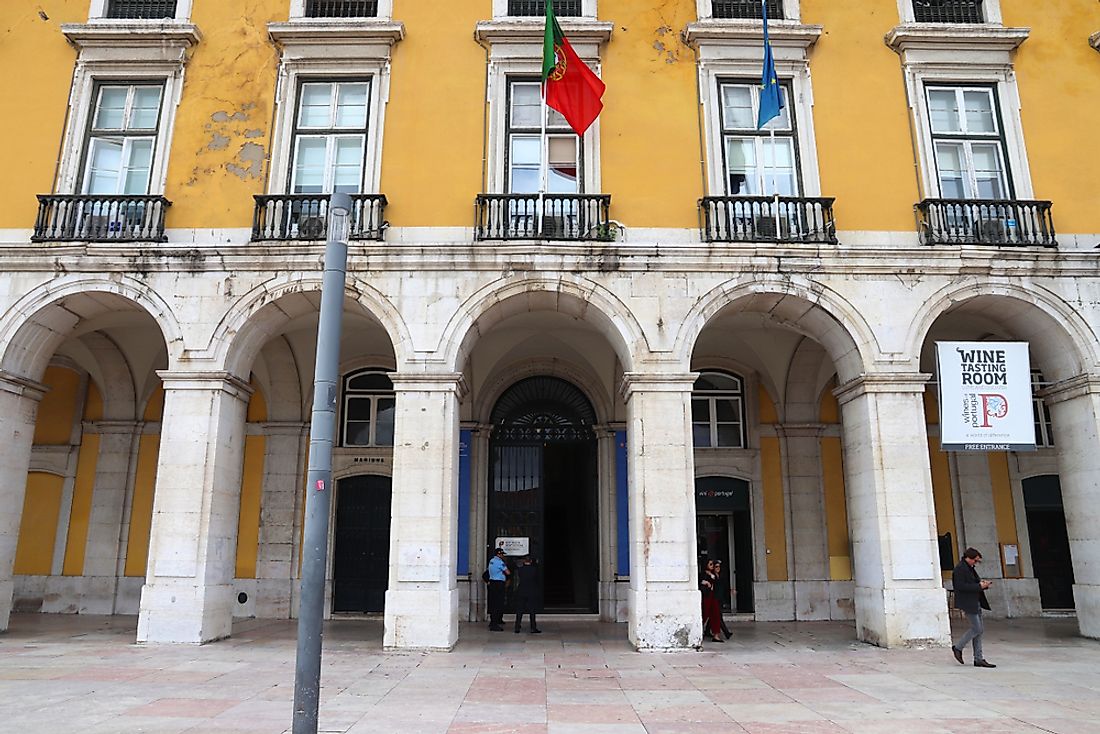 Portugal has a semi-presidential republic form of government. The head of government of Portugal is the prime minister. He or she coordinates the activities of ministers and represent the government to the other bodies of the state. The prime minister keeps the president informed on the affairs of the government. He or she is accountable to the parliament but is appointed by the president following the legislative election. The official palace of the prime minister of Portugal is a building next to the Portuguese Parliament. There is no term limit for a person serving as prime minister of Portugal.
Prime Ministers
Adelino da Palma Carlos
Adelino da Palma Carlos was a liberal rather than a socialist. He was appointed the first Prime Minister of Portugal after the Carnation Revolution. Adelino da Palma Carlos' government was in power between May 15 and July 17, 1974, with his cabinet ministers chosen from different political parties. The ideological difference in his different government is the main reason why his government did not last. The other purpose was the calling of Presidential Election before the Constituent Assembly election. Palma Carlos died on October 25, 1992, in Portugal's capital city of Lisbon.
Vasco dos Santos Gonçalves
Santos Gonçalves was a general in the Portuguese army. He was an army officer who actively participated in the Carnation Revolution who served as the second prime minister after the revolution and 104th in the history of Portuguese. He held the premier's position from July 18, 1974, to September 19, 1975, also serving as Minister of Education and Culture between November and December 1974. Santos Gonçalves' tenure was characterized by his controversial left-wing positions which included the nationalization of banks and insurance companies. He was succeeded by Pinheiro de Azevedo. Santos Goncalves died on June 11, 2005, aged 84.
Mário Alberto Nobre Lopes Soares
Mario Soares served as Portugal's prime minister for two terms from 1976 to 1978 and from 1983 to 1985 and also as the country's 17th president from 1986 to 1996. He was first appointed a prime minister in 1976 when the socialists got the plurality of seats in the Assembly of the Republic during the 1976 legislative election. His government adopted a strict policy of austerity due to the massive fiscal and current account deficits which had been generated by the previous government. His plans made him unpopular forcing him to resign from office in 1978. He again became prime minister after the 1983 legislative election. In his second term in office, he managed to negotiate for Portugal's entry into the European Economic Community. He was elected president of Portugal during the 1986 presidential election
Incumbent Prime Minister
The incumbent prime minister, António Luís Santos da Costa, is the 13th Prime Minister to hold office after the Carnation Revolution and the 119th in the history of Portugal. He has been in office since November 26, 2015. Before his appointment to the premier's position, he served in different ministerial positions and also the Mayor of Lisbon between 2007 and 2015.
Prime Ministers Of Portugal Since The Carnation Revolution
| Prime Ministiers of Portugal Since 1974 | Term in Office |
| --- | --- |
| Adelino da Palma Carlos | May to July of 1974 |
| Vasco dos Santos Gonçalves | 1974-1975 |
| José Baptista Pinheiro de Azevedo | 1975-1976 |
| Mário Alberto Nobre Lopes Soares | 1976-1978 |
| Alfredo Jorge Nobre da Costa | August to November of 1978 |
| Carlos Alberto da Mota Pinto | 1978-1979 |
| Maria de Lourdes Matos Pintasilgo | 1979-1980 |
| Francisco Sá Carneiro | January to December of 1980 |
| Diogo Pinto de Freitas do Amaral | 1980-1981 |
| Francisco José Pereira Pinto Balsemão | 1981-1983 |
| Mário Alberto Nobre Lopes Soares | 1983-1985 |
| Aníbal António Cavaco Silva | 1985-1995 |
| António Manuel de Oliveira Guterres | 1995-2002 |
| José Manuel Durão Barroso | 2002-2004 |
| Pedro Miguel de Santana Lopes | 2004-2005 |
| José Sócrates de Carvalho Pinto de Sousa | 2005-2011 |
| Pedro Manuel Mamede Passos Coelho | 2011-2015 |
| António Luís Santos da Costa (Incumbent) | 2015-Present |
About the Author
John Misachi is a seasoned writer with 5+ years of experience. His favorite topics include finance, history, geography, agriculture, legal, and sports. 
This page was last updated on April 17, 2019.
Citations
Your MLA Citation
Your APA Citation
Your Chicago Citation
Your Harvard Citation
Remember to italicize the title of this article in your Harvard citation.