León Cathedral: Notable Buildings of the World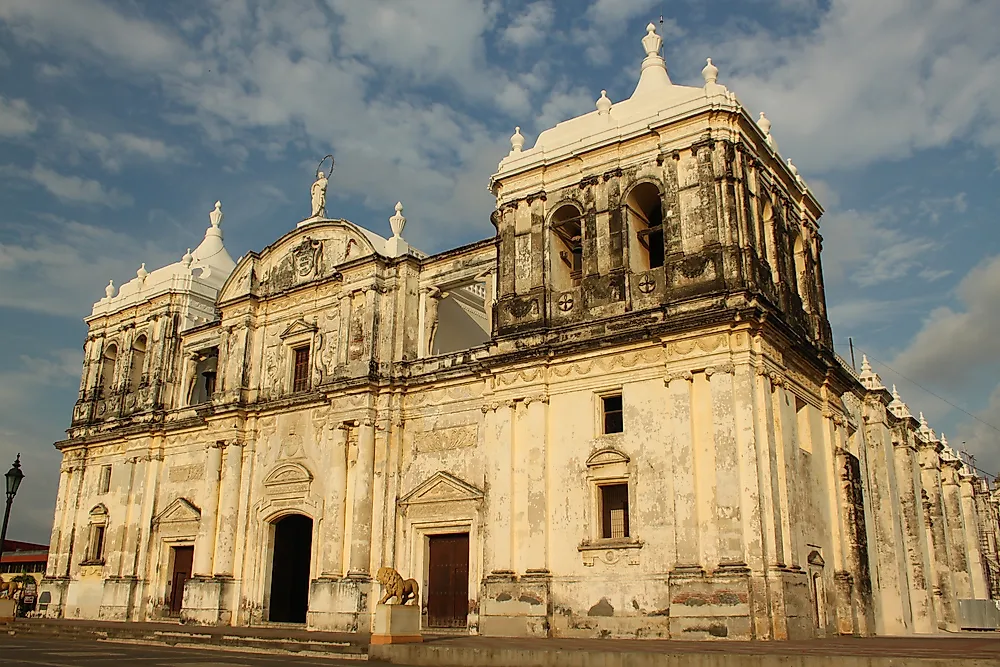 Nicaragua, officially known as the Republic of Nicaragua is located in Central America with its capital at Managua, the country's largest city. 
The León Cathedral is an important landmark found in the Diocese of León province, Nicaragua. It is the third cultural site in the country affiliated with the Roman Catholic Church and was consecrated in 1860 by Pope Pius the ninth. It was founded in 1531 as the first diocese of the Catholic Church in the country, which makes it one of the oldest dioceses in America and the current headquarters of the Diocese of León. It is also the largest cathedral in Central America widely known due to its unique and distinct architecture as well as its cultural importance. Historically, bodies of prominent people like poets and bishop are laid to rest beneath the cathedral. It was built in a manner that could survive earthquakes. In the early 20th century, Bishop Simon commissioned a sculptor to make a monument of the Virgin Maria and the twelve apostles of Jesus Christ.
The Leon Cathedral is an important monument in Central America since it is one of the oldest and largest cathedrals in the history of Nicaragua. It was designated as a UNESCO world heritage site in 2011 as a cultural site because of the exchange of human cultural values illustrated through the Spanish art used in the construction of the cathedral. The site was mainly shaped by the local workmanship, the geographical and the social environment.
1. Artistic and Architectural Uniqueness
The cathedral's architectural design was developed in 1762 by an architect from Guatemala who blended the Baroque and neoclassical styles drawn from the country's colonial history. The cathedral is built in a rectangular manner with a nave, four aisles, ten arched bays, and two towers. The interior of the cathedral is well lit by natural lights and provides a clear transition from the baroque to neo-classic decorations.