Motor vehicle accidents can happen quite suddenly, and all too often lead to fatal results. They can involve cars, trucks, motorcycles, and single or multiple vehicles. Some of these deaths occur at the scene of an accident, while others cause injuries that lead to fatalities after the victims receive medical care.
The main causes of road accident fatalities are driver negligence, driver error, and unexpected road dangers. Texting while driving, driving while intoxicated, not wearing seatbelts, road debris, speeding, and animals appearing out of nowhere can all lead to unfortunate outcomes. 
More People, More Crashes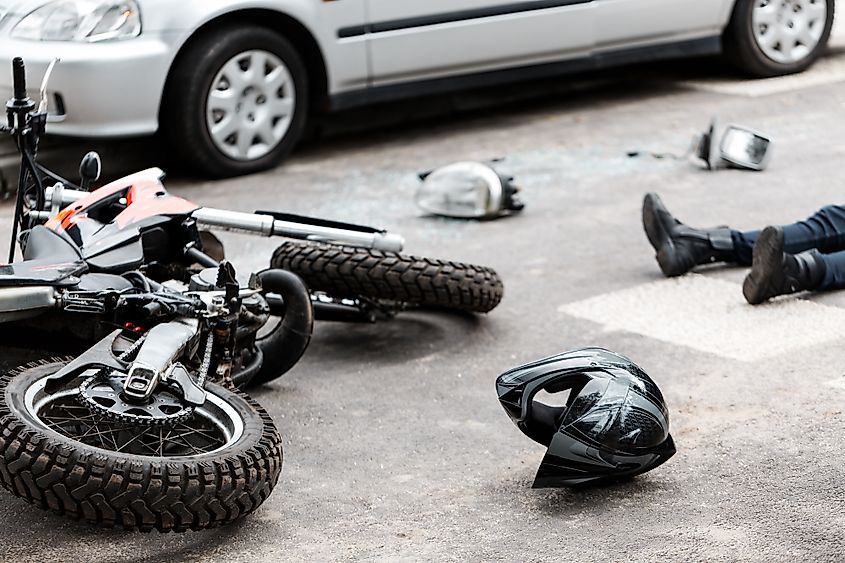 The United States has one of highest populations in the world, with a complex transportation infrastructure and millions of vehicles on the road. This translates into more road accident fatalities than other countries. In its larger cities, drivers navigate through traffic congestion, constant construction, and other road hazards, and these external distractions are compounded by internal ones, like phones, GPS, music, pets, and passengers. The fatality statistics vary by the 50 states, affected by state populations, how many people use public transportation, state traffic laws, weather, emergency care capabilities, and other factors.
2018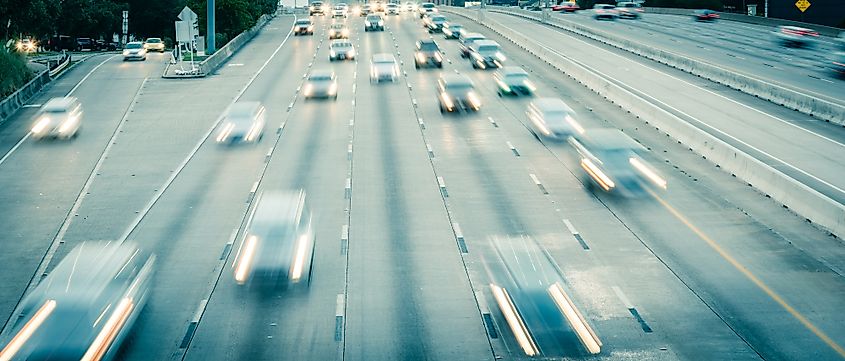 According to the Insurance Institute for Highway Safety (IIHS), in 2018 there were 33,654 fatal motor vehicle accidents in the U.S., causing 36,560 deaths.  
Out of the 50 states, Wyoming had the smallest population in 2018, which was 577,737. That year there were 10,348 million vehicle miles traveled, with 100 fatal crashes and 11 deaths. Another small state, Vermont, had a population of 626,299, with 7,346 million vehicle miles traveled, 60 fatal crashes and 68 deaths.
One of the largest and most populous states, Texas, had a population of 28,701,845. There were 282,037 million miles traveled, 3,305 fatal crashes, and 3,642 deaths. Looking at New York State and its population of 19,542,209, there were 123,510 million miles traveled, 889 fatal crashes, and 943 deaths. (The New York City subway system is the largest in the world, and many residents do not own vehicles.)
2019
The National Safety Council (NSC) reported that 38,800 people died in auto crashes in 2019, with 4.4 million needing medical attention after motor vehicle accidents. Contrary to IIHS's statistics, NSC's research showed that in 2018, 39,404 people had died. As a result, NSC claimed that there was a two percent decline in the number of traffic-related fatalities from 2018 to 2019. Their data also showed that seven states had significant drops in the number of fatalities, including New Hampshire with 30 percent less and Vermont with 31 percent less.
The National Highway Traffic Safety Administration
This government organization, known as NHTSA, also studies motor vehicle accident fatalities. In October 2019 they released their 2018 report; the final 2019 statistics are still in the works. Their 2018 estimate agrees with IIHS, showing 36,560 were killed in traffic crashes that year. This is about 3,000 less than NSC's number of 39,404.  NHTSA's data goes into great detail, analyzing types of vehicles, reasons for crashes, time of day, seatbelt use, and more.
Comparing To Other Countries
Using IIHS's and NHTSA's 2018 number, below is a table showing how the U.S. road fatalities compare to other countries.
Reducing Road Accidents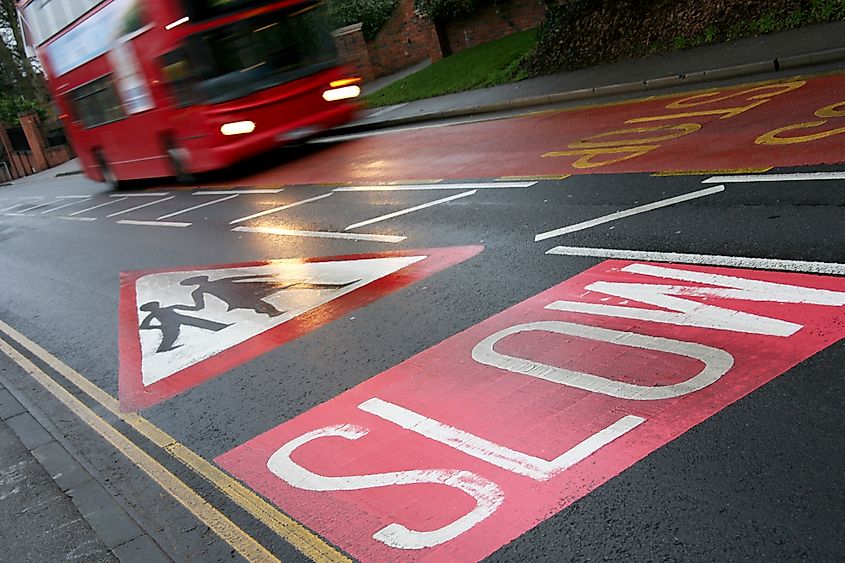 No matter what part of the world the accidents occur, they can lead to unnecessary fatalities that destroy families. All drivers are taught the importance of paying attention, avoiding distractions like cell phones, and to never drive while under the influence of alcohol or drugs. There are other ways to decrease the chances of getting in an accident, too.
Vehicle maintenance: Many accidents have occurred because of a vehicle's bald tires or faulty brakes. These should be checked regularly. Also, when young children are in the car, they should be property secured in car seats.
Bad weather: If the roads or icy or a major thunderstorm is predicted, it is smart to postpone the drive until conditions improve. When this is not possible, pulling over to wait it out could be the best option.
Technology: Newer vehicles have enhanced safety features, like rear cameras, emergency braking systems, and lane departure warnings. When buying a new car, look for these; they are becoming standard on certain makes and models.