Largest Traffic Accident Pile-Ups In History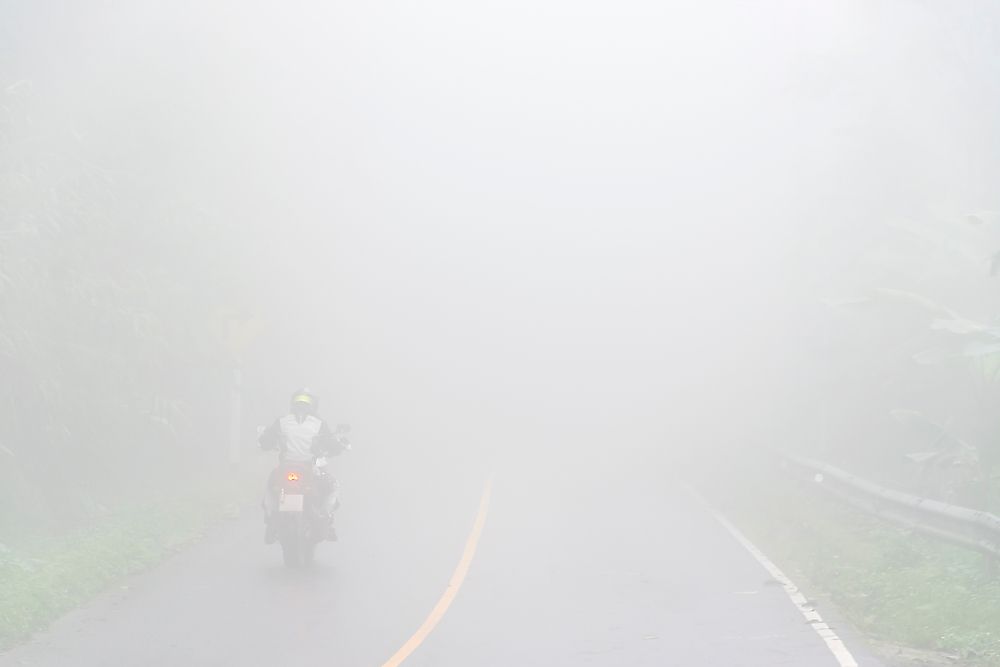 Road accidents are scary, and while reckless driving or over-speeding could be noted as major reasons for many such road accidents or crashes, nature also at times plays a major part. Road accidents due to foggy conditions, heavy rains, or even snowfall have not been uncommon. Occuring not just in hilly terrains or winding roads, but even in flat plains on straight thoroughfares, vehicles that ply on with high speed on expressways on wintry mornings might skid off and collide with other vehicles. Such events can thereby lead to massive pile ups involve multiple parties. The loss of lives, vehicles getting damaged, and even greater concerns for general road safety are just some of the topics that might come into the minds of anyone discussing such scenarios. Let us now look at the most massive pile ups that have ever been recorded to have happened, whether due to poor weather conditions and visibility on highways and expressways around the world or otherwise
10. Ochten, the Netherlands, October of 1991, 150 vehicles
A massive pile up of vehicles in the city of Ochten at A15 Motorway, in the Netherlands, happened when multiple vehicles collided due to heavy fog. Around one person was killed, sixty four injured, and a total of 150 vehicles were involved in this crash in October of 1991, making this one of the biggest accidents to ever happen in these parts.
9. Bromsgrove, Worcestershire, England, UK, 03/10/1997, 160 vehicles
On the 10th of March, 1997, a 400-yard stretch on the M42 Motorway witnessed a pile up. The heavy fogs dominated the early morning at around 6:20 am, and in all 160 vehicles were involved in the pile up. Around three people were killed, and sixty were injured gravely in this multi-vehicle incident. The first crash happened when a truck carrying cargo got hit into the rear of a tanker, spinning the vehicles that followed it off their pays and out of control. Around five air ambulances also had to be employed along with twenty-five regular ambulances to rush the victims to hospitals for emergency treatments.
8. Hendersonville, TN, USA, 12/01/2011, 176 vehicles
Very close to Nashville, at Hendersonville, Tennessee, around 176 vehicles became involved in a series of accidents due to heavy fog on the 1st of December, 2011. Three separate chain reactions on the road caused this multiple vehicle collision. One person was killed in this pile up, while an additional sixteen people were seriously injured as well. For over two miles, the chain of this wreck continued. Even a school bus was involved in the accident, though luckil no children were hurt.
7. Galesburg, MI, USA, 01/09/2015, 193 vehicles
Around 22 people were hospitalized, and one person was killed, in the major pile up that occurred at Battle Creek in Michigan. Fog had once again played a foul role there too on the 9th of January, 2015, and it had continued linger there for two days causing the roads to remain blocked. Around 193 vehicles of all sizes were engaged in this vehiclular accident, of which 117 were passenger vehicles. The entire highway was blocked for over a day in order to clear the site off the wreckage and resume traffic. This accident happened between Highways 88 and 92 in Michigan. Two semi-trucks involved in the event were carrying hazardous liquids and fireworks too, which could have made matters even worse than they were
6. Lansing, MI, USA, 01/12/2005, 200 vehicles
On Interstate 96 stretching across Lower Michigan, one of the major pile-ups that happened on our list came in the year 2005. Around 200 vehicles were involved in the crash, and this event was also due to fog, killing two people and injuring many others. The date was the 12th of January. Wintry mornings are usually known for dense fogs, and this is why it has become risky for drivers living among the cold parts of the world, as warm air pockets moves along the top of the cold to cause dense fogs to form over these area.
5. Mobile, AL, USA, 03/20/1995, 200 vehicles
On the 20th of March, 1995, Mobile, a city in the US state of Alabama, saw a massive pile up due to fog. Around 200 vehicles were damaged in this accident, and a lot of people were injured as well. Though one person died in this accident, the massive tragedy of the incident due to fog has made the drivers extra cautious while driving through these parts at the end of March still more than two decades later. Sadly, even here even over 90 people were seriously injured in this pile up. Paramedics had to go and help these people in need at the earliest time they could reach them amid the wreckage
4. Los Angeles, CA, USA, 11/3/2002, 216 vehicles
Excessive fog caused this road accident on Freeway 710. Even though only around five people were seriously injured in this accident, around 216 vehicles were damaged. Once again, poor visibility was one of the reasons for the vehicles to go skidding and set the pile up into motion. This event happened on the 3rd of November, 2002. Among the toll of damages that day, 70 vehicles were destroyed and around 45 bikers were hurt. The accident caused the Interstate 405 and Highway 91 to remain closed for several hours as well.
3. Vysocina, Czech Republic, 03/20/2008, 231 vehicles
Snowstorms are common in Czech Republic, and this was one of the reasons which provoked this accident of enormous proportions. The Highway at Vysocina highlands, leading to Prague from Brno, was where on the 20th of March, 2008, over 231 vehicles piled up. Over six people were critically injured, and they were taken to the facilitates in nearby cities for hospitalization. The entire highway in the risky Vysocina highlands were closed down due to the heavy snowstorm, and traffic was allowed only to commence there on the following morning.
2. Braunschweig, Germany, 07/19/2009, 259 vehicles
On the 19th of July, 2009, heavy rain proved to be disastrous as crashes of massive proportions occurred in Braunschweig, Germany. The stretch of Autobahn A2 in Lower Saxony was the place where 259 vehicles piled up that day. Around 10 people were critically injured in this highway crash. This could be counted as one of the most severe damages to have happened in transportation due to rains. The loss was of epic proportions, and the resultant insurance claims were filed for high values as well.
1. Sao Paulo, Brazil, 09/15/2011, ~300 vehicles
Once again, one of the worst highway crashes in the history of multiple-vehicle collisions occurred due to dense fog. The event in Sao Paulo, Brazil, at Rodovia dos Imigrantes highway, over 300 vehicles became piled up, injuring thirty people and killing one. This accident occurred on the 15th of September, 2011, and the pile up was stretched along for around 2 kilometers, with quite a large number of vehicles even seen caught on fire as a result. The accident was of such intensity that it was said to be truly colossal in consideration of the reach of its impact.